A Huge Stretch of George Street Is Being Turned Into a Pedestrian and Outdoor Dining Precinct
The $43.5 million project will cover 9000 square metres, and stretch from Town Hall to Railway Square.
Sydney CBD's George Street is set to undergo further developments to extend its car-free zone, which will see the vehicle-free area spread across its entire run between Town Hall and Railway Square. It's the latest change slated for the bustling street in the heart of the city, which has undergone quite an evolution already over the past decade — including the installation of the infamous new light rail and the creation of a car-free pedestrian space in front of Town Hall.
Under the City of Sydney's latest plan, $43.5 million will be invested in creating a boulevard, with wider granite footpaths replacing car lanes, new street furniture installed, more trees planted and added spaces for outdoor dining. The plan will transform the road surrounding the light rail between Bathurst Street and Railway Square into 9000 square metres of car-free pedestrian space. Accompanying this transformation is also a new public space on Devonshire Street between Chalmers and Elizabeth Street in Surry Hills.
Lord Mayor Clover Moore says that the community has responded well to the areas of George Street that have been temporarily closed during the construction of the light rail. "We've loved seeing people reclaim George Street south while the temporary road closure measures have been in place. Now we want to make these measures permanent, giving people more space to window shop, dine and walk while maintaining physical distancing."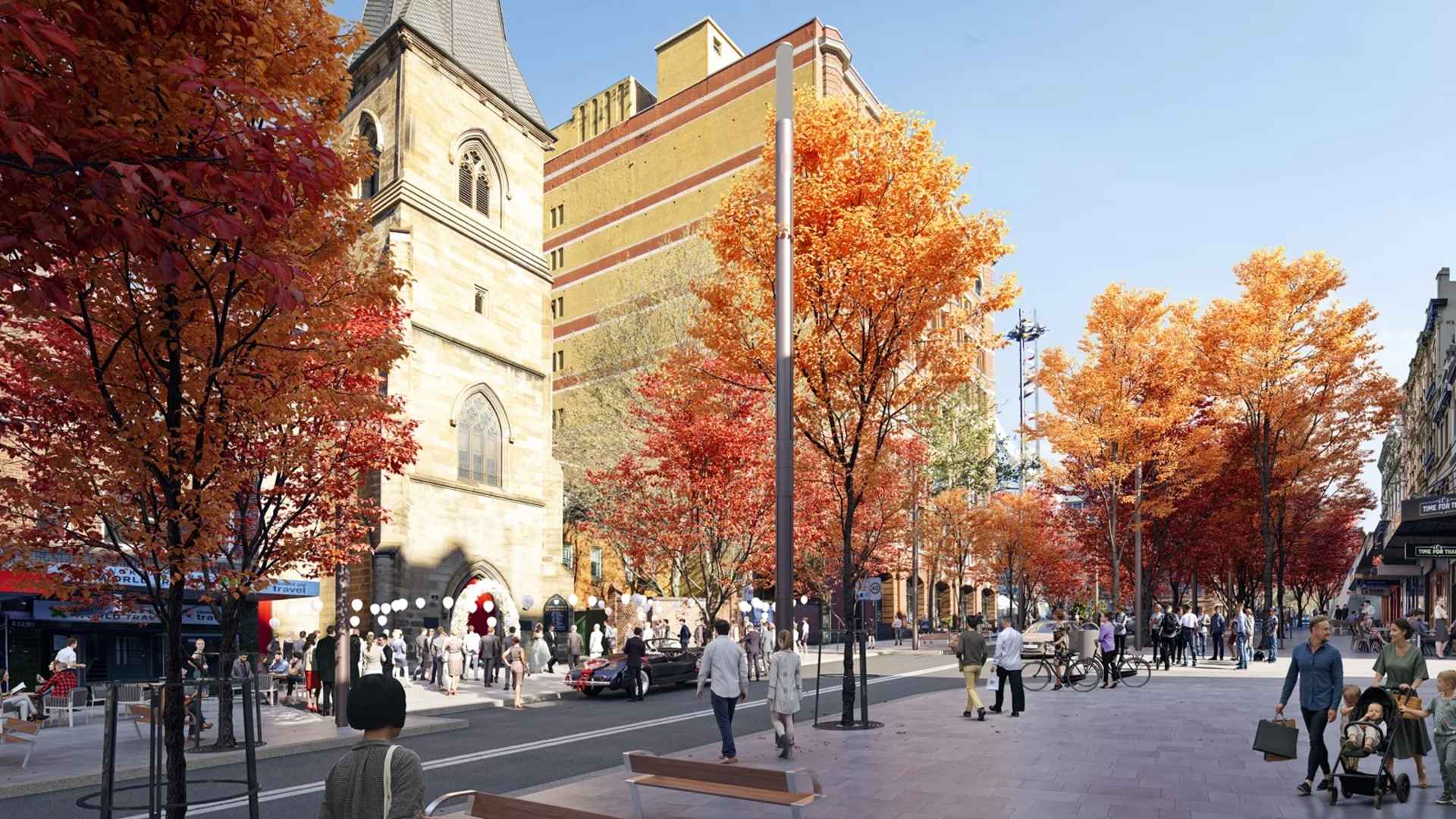 The City of Sydney and local business owners are hoping that the proposed changes will help revitalise the area. Sydney's lockout laws saw the closure of venues like Hudson Ballroom around George Street, and the hardships that venue owners were already facing were only compounded by the COVID-19 pandemic. "This part of town has always been a bustling entertainment hub that attracted a diverse demographic looking to eat, drink and come together at a range of venues, but due to COVID, we saw business slump overnight," director of operations for the owners of the Albion Hotel, David Highet said.
Construction has begun on the George Street pedestrian boulevard near Bathurst Street, and will make its way south, block by block, from there. Work on Devonshire Street is expected to begin in 2022.
For more information about the plans for a car-free boulevard along George Street, between Bathurst Street and Railway Square, head to the City of Sydney website.
Concrete Playground Trips
Book unique getaways and adventures dreamed up by our editors