DESIGN & STYLE
An Essential Packing List for that Last-Minute Summer Getaway
OK, maybe a watermelon kegging kit isn't "essential", but we think it's fun.
in partnership with

Often, the best summer getaways are the ones you don't spend months planning. It's when you spot a cheap airfare and simply go ahead and book flights, or you say yes to joining your mates on a last-minute road trip — free of all the back and forth on Whatsapp. Whatever the case, there's nothing quite like an impromptu adventure. But, one of the key things you shouldn't rush is what to pack. Arriving at that out-of-town cabin without a bottle of wine, or a set of headphones, can really put a dampener on things. We've teamed up with Sunglass Hut to bring you an essential list of what to chuck in your bag before you hit the road. We've covered all bases, from keeping you safe in the sun, to maximising your fun times. Keep one of these six goodies in your bag or car and you'll be half way to a cracking getaway.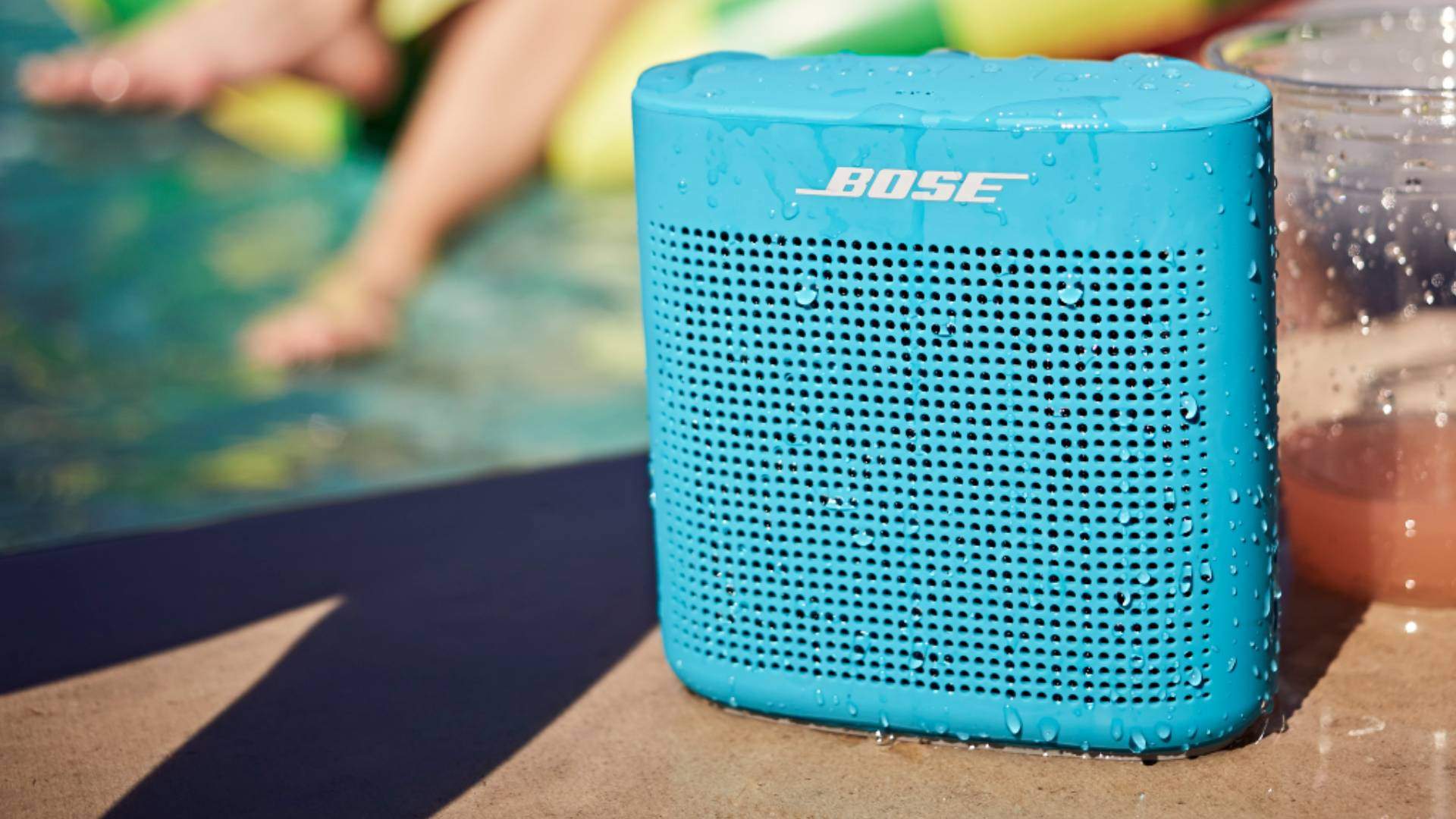 PORTABLE BLUETOOTH SPEAKERS
Summer isn't summer without a super-relaxing soundtrack. Whether you're hanging in your hotel room or hitting a private beach, you don't want to have to hide the party in your headphones. So, throw a portable bluetooth speaker in your bag and you'll be ready to rock out wherever you go. And, if you're planning lots of sand, surf and swimming, make sure it's water resistant. Ticking all these boxes – while providing top-notch sound and weighing just 540 grams – is the Bose SoundLink Color II. It's also pretty tough because of its silicone covering, which comes in a range of colours.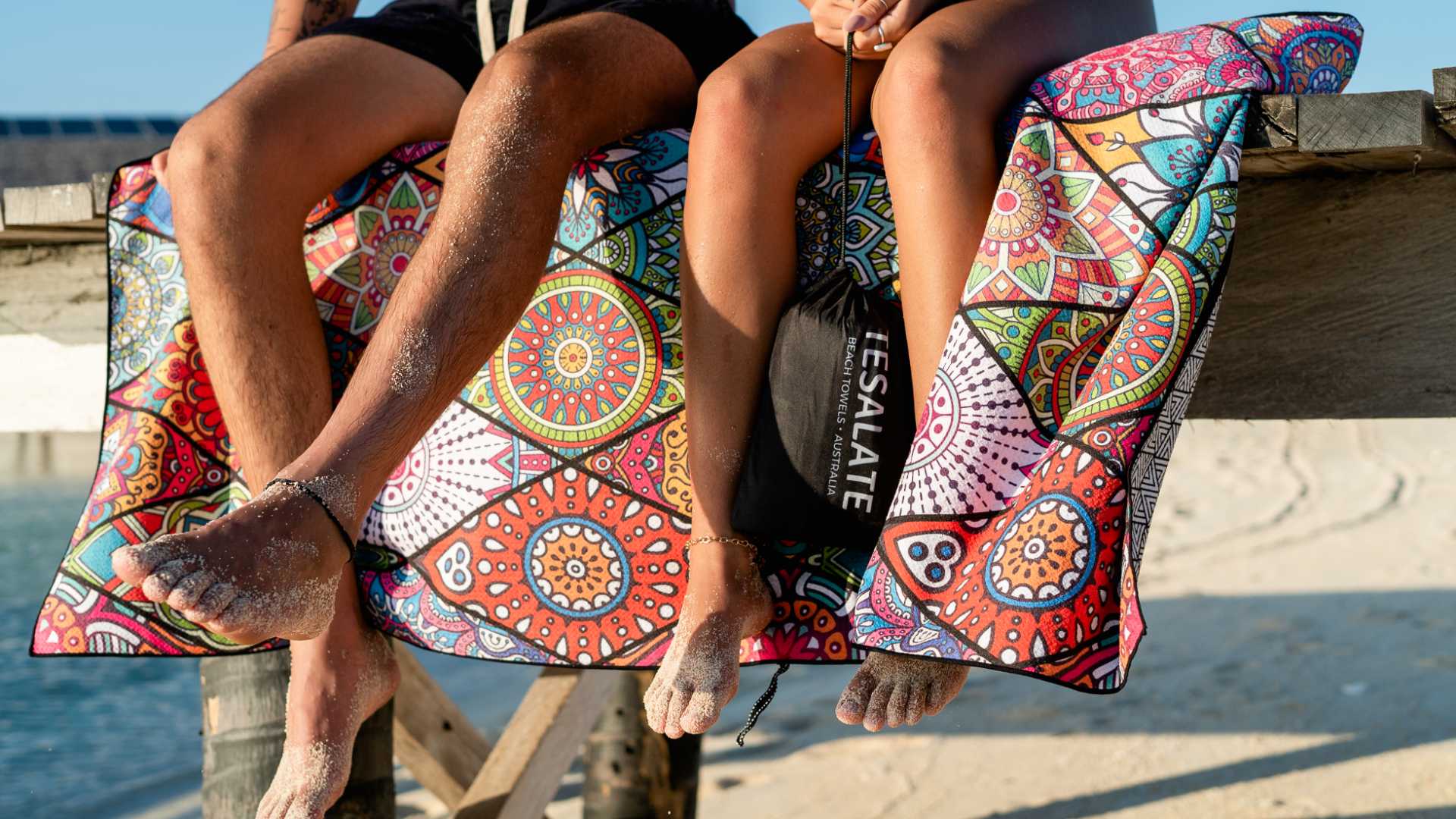 LIGHTWEIGHT, SAND-PROOF TOWEL
Gone are the days when your travel pack has to weighed down by a wet, sandy towel. Thanks to advancements in materials technology and ambitious entrepreneurs, there's now a bunch of lightweight, yet effective, alternatives. Chances are your Instagram feed is already flooded with turkish towels, famous for their social media-friendly colours and prints. Also worth considering is the sand-proof towel. Our pick is Tesalate. The full-sized beach towels start from $79 and they can absorb over one litre of water, but still fit neatly into your bag. But the truly impressive part is that it repels sand, so you don't have to worry about taking half the beach home with you when you leave.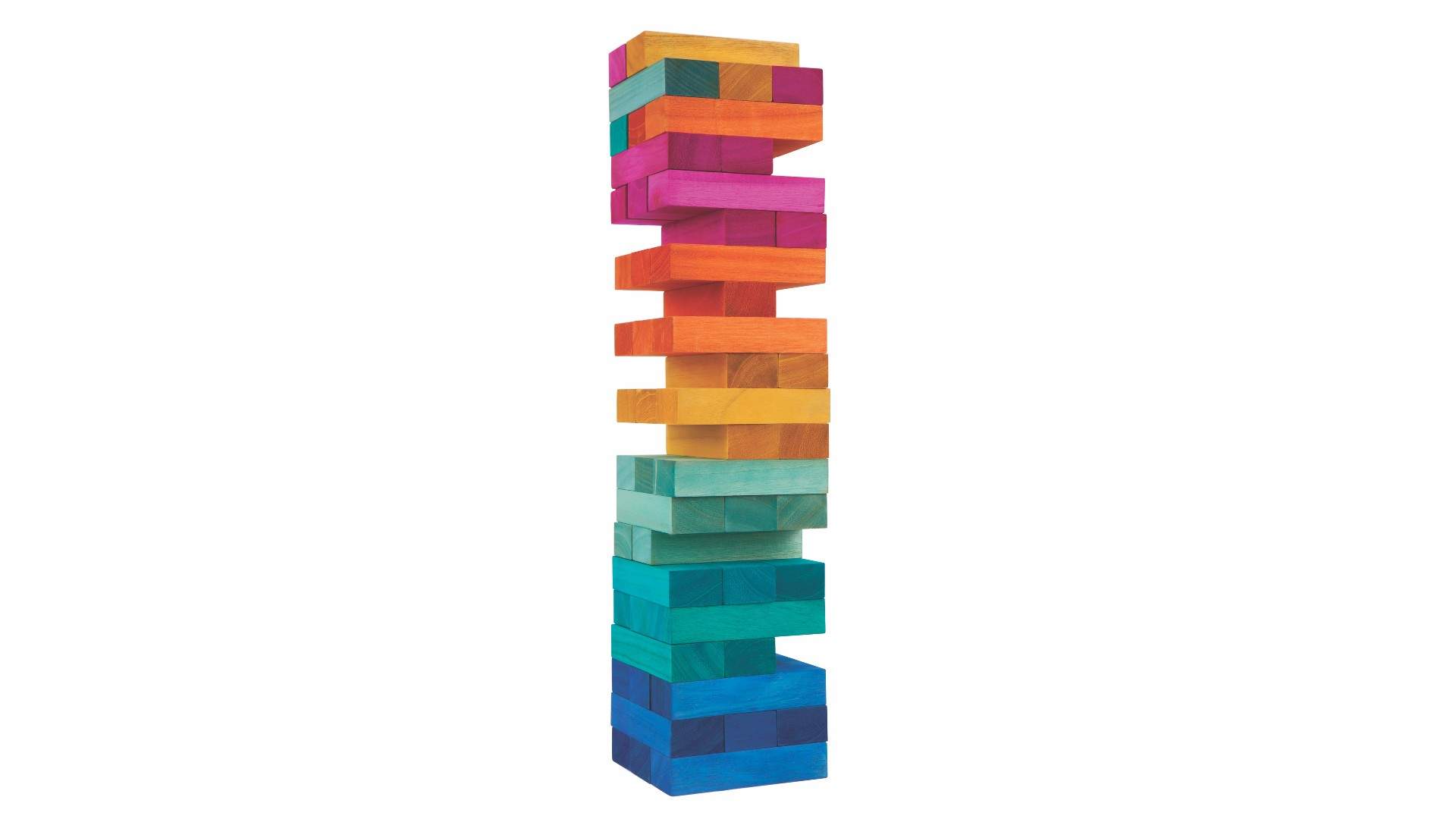 GIANT (OR TRAVEL-SIZED) JENGA
With a lot of laying in bed and even more lounging around by the pool to do, you'll need some inspiration to get moving. So, why not include a pack of giant jenga on your  list? If you're travelling by vehicle, and have plenty of space, this Giant Jumbling Tower from Sunnylife ($69.95) will do the trick. If you're flying, and running out of kilos, go for the nifty travel version ($19.95). Jenga not your thing? How about pick up sticks ($9.95 — also available in a backpack-friendly edition) or an old-fashioned four-in-one ($19.95), which includes cards, dominoes and dice?

PARASOL
Want to avoid sunburn, but don't want to cover up your beautiful face with a hat? Shelter from the sun with a parasol — an umbrella, but for the sun. In fact, parasols are much, much older than the umbrella; the earliest known parasols date all the way back to ancient Egypt and ancient China. And, in the 18th and 19th centuries, they were a crucial element of any serious fashionista's get-up. But, if you're looking for a more modern version, you might consider Sunbella, a parasol developed by Australian mother and daughter duo Jillian and Casey. The Coast Sun Parasol, pictured, is $54.95.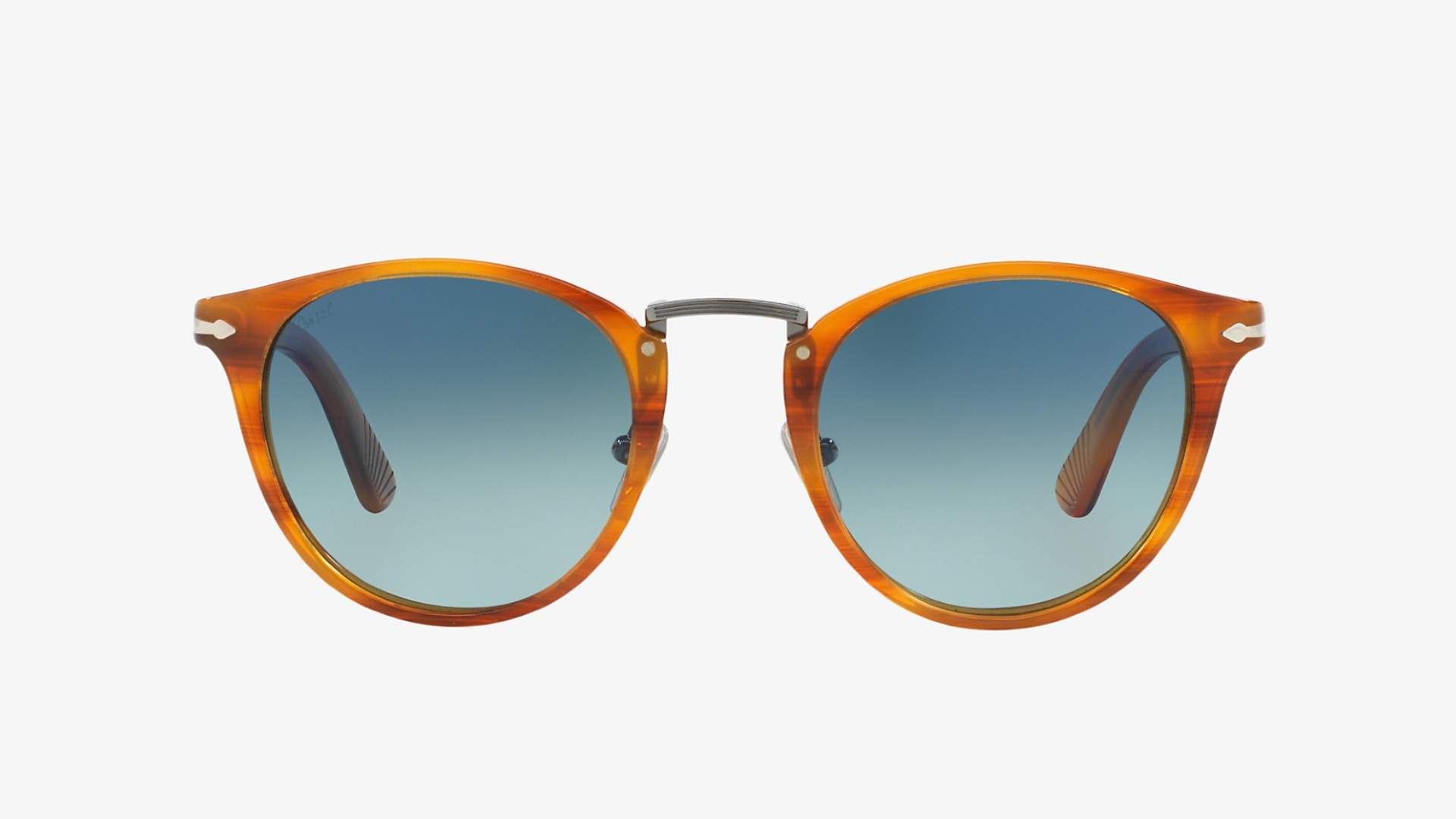 SUNNIES
Of course, you want to look good while you're on your holidays, and you can't go wrong with a pair of designer sunnies. If you want to try on a stack without having to travel from store to store, then Sunglass Hut is the place to go. Look out for Persol, which takes its name from "per il sole", which means "for the sun". Pictured above are the Persol polarised lenses for $390. Also winning a lot of love this summer is Versace, with its classic and elegant unisex designs. For a bold look, with just the right amount of bling in the form of Versace's medusa, check out the VE4376B ($379.95).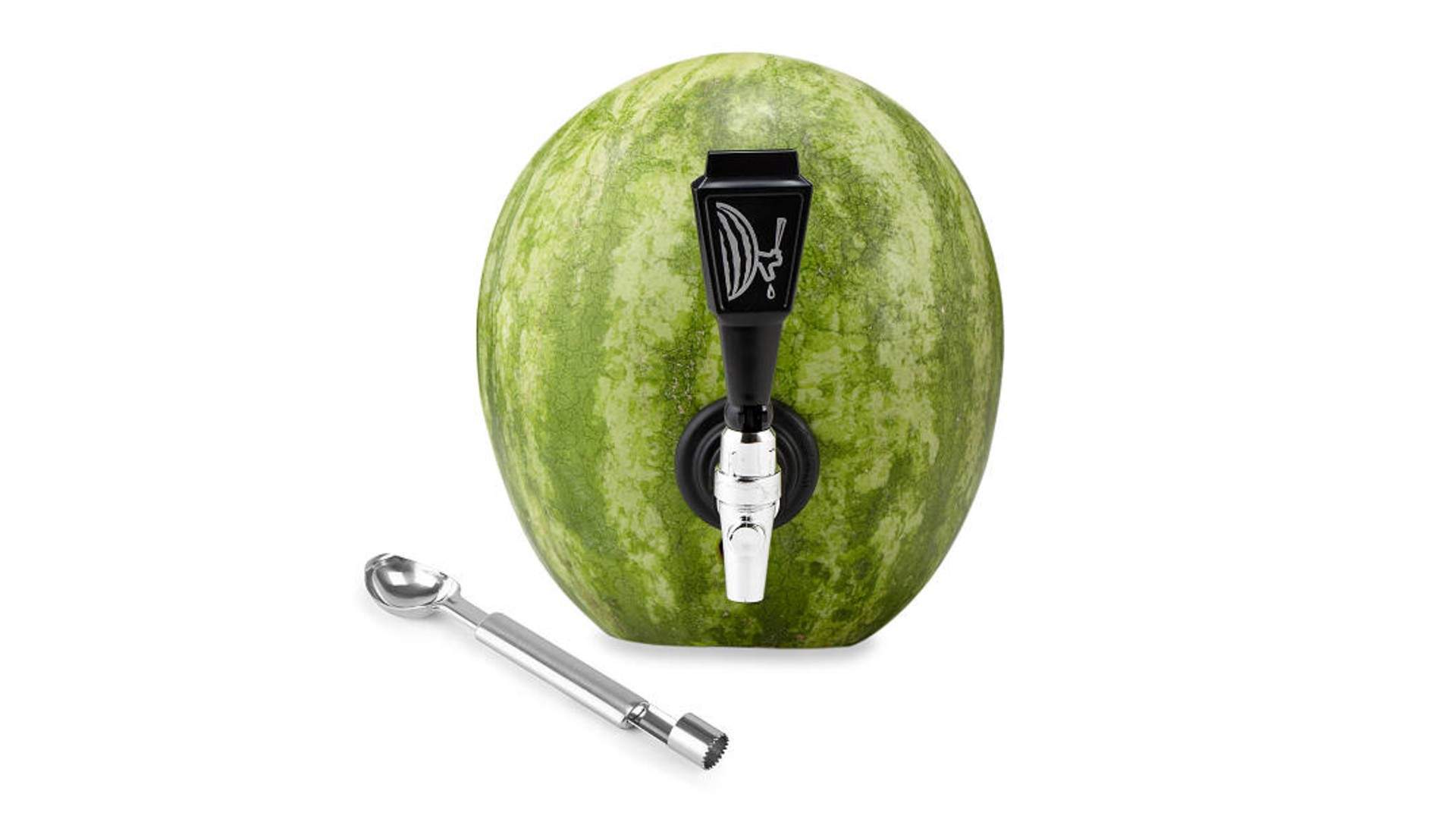 WATERMELON KEGGING KIT
Can't fit an entire keg into your break bag? Fret not. Invest in a kegging kit instead, and, when you get to your destination, pick up a watermelon (or similar fruit). Slice said fruit, so it can stand up on a flat surface, remove the flesh so you have a hollow cavity, fit the tap, then fill with your beverage of choice — may we suggest the Watermelon Smash Sour Beer by Stomping Ground or Serpents Kiss Watermelon Pilsner by Grifter Brewing Comany. And voila! You're ready to drink in style. The watermelon kegging kit is available at Peter's of Kensington stores for $16, and it comes with everything you need — except watermelon and booze.

Face your summer head on with new shades from Sunglass Hut.  
Top image: Cristofer Jeschke.
Published on December 18, 2019 by Jasmine Crittenden