Sydney Might Get Its Own High Line-Style Park in a Huge Circular Quay and Cahill Expressway Revamp
Under proposed plans, the Cahill Expressway pedestrian walkway could be expanded to create a new elevated public space — with killer views over the city.
A massive makeover of one of Sydney's busiest and most famous spots, adding more green space for the public to enjoy. An elevated park that takes its cues from New York's High Line. More ferry wharves. If plans put forward by the current New South Wales Government come to fruition, this is all in Sydney's future at Circular Quay and the Cahill Expressway.
NSW's powers that be have been announcing ambitious ways to reshape the city — and state — with gusto over the past week, all due to the 2022–23 budget. Dubbed the Circular Quay Renewal, this major inner-city revitalisation plan is the latest, following news of a hefty 91-kilometre waterfront walkway from the Sydney Opera House to Parramatta, as well a new 46-kilometre multi-day walking track in the state's Gondwana rainforests.
The aim for Circular Quay and the Cahill Expressway: to pair must-visit experiences and facilities with Sydney's must-see views. Yes, at CQ, the state government hopes that things can get even busier. The proposal is also designed to help throw some love towards the area's restaurants, bars, venues and culture offerings, giving patrons — locals and tourists alike — even more reasons to stop by.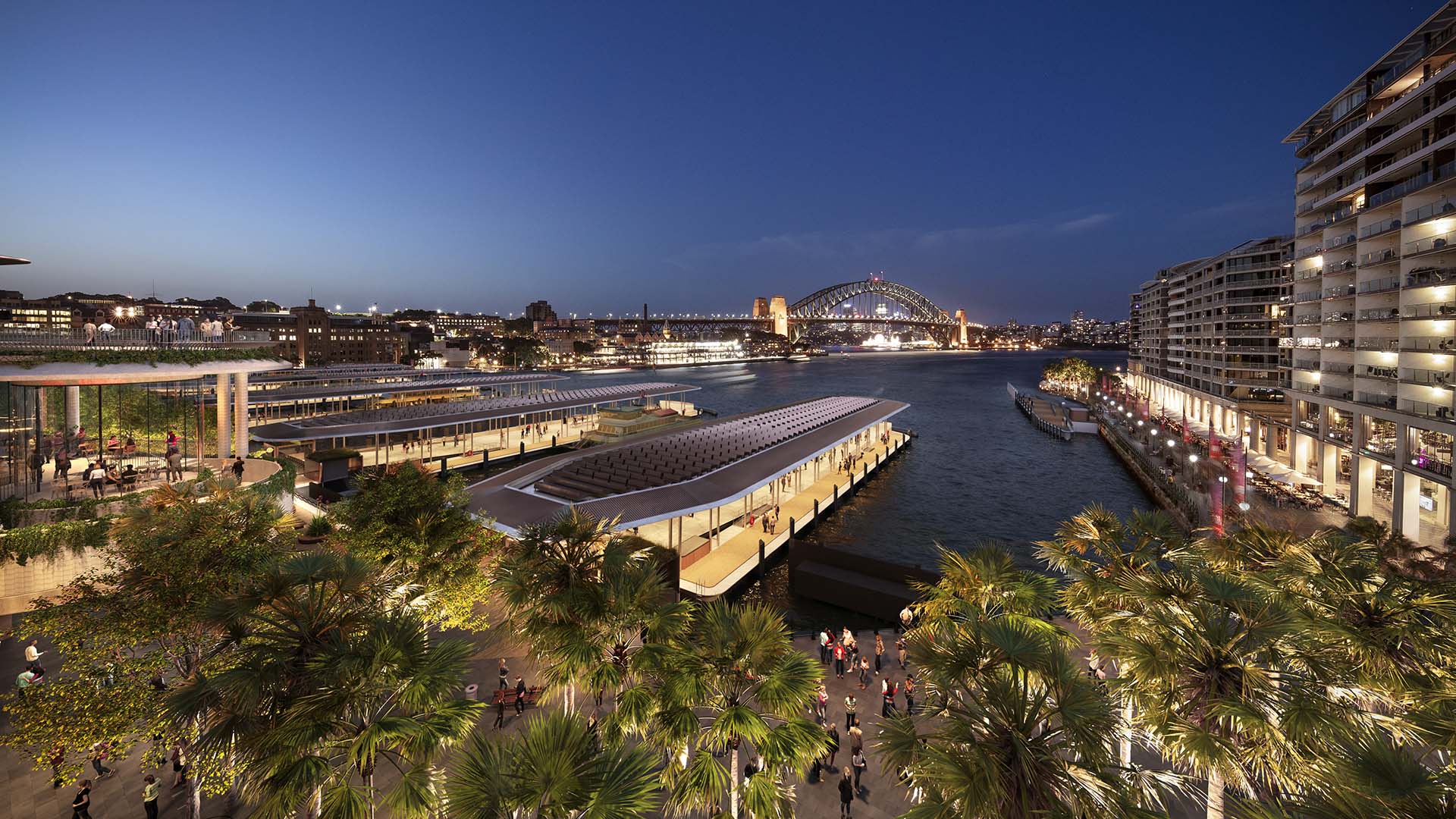 First, at Circular Quay, new wharves will be added. Also, the promenade between CQ station and the wharves will be widened to 20 metres — which means there'll be extra seating and shade, and also dedicated spaces for buskers. The station itself will be given a makeover, complete with widened entrances (which, if you've ever tried to get through there during Vivid, you know will be a welcome improvement), but the revamp will also still ensure that historical parts of the precinct remain.
That includes First Fleet Park, which features in the revitalisation, but in a way that'll protect the archaeology underneath. Still, expect new green spaces, as well as a new pavilion. More restaurants, more venues for performances, and new education and tourist information facilities are also slated.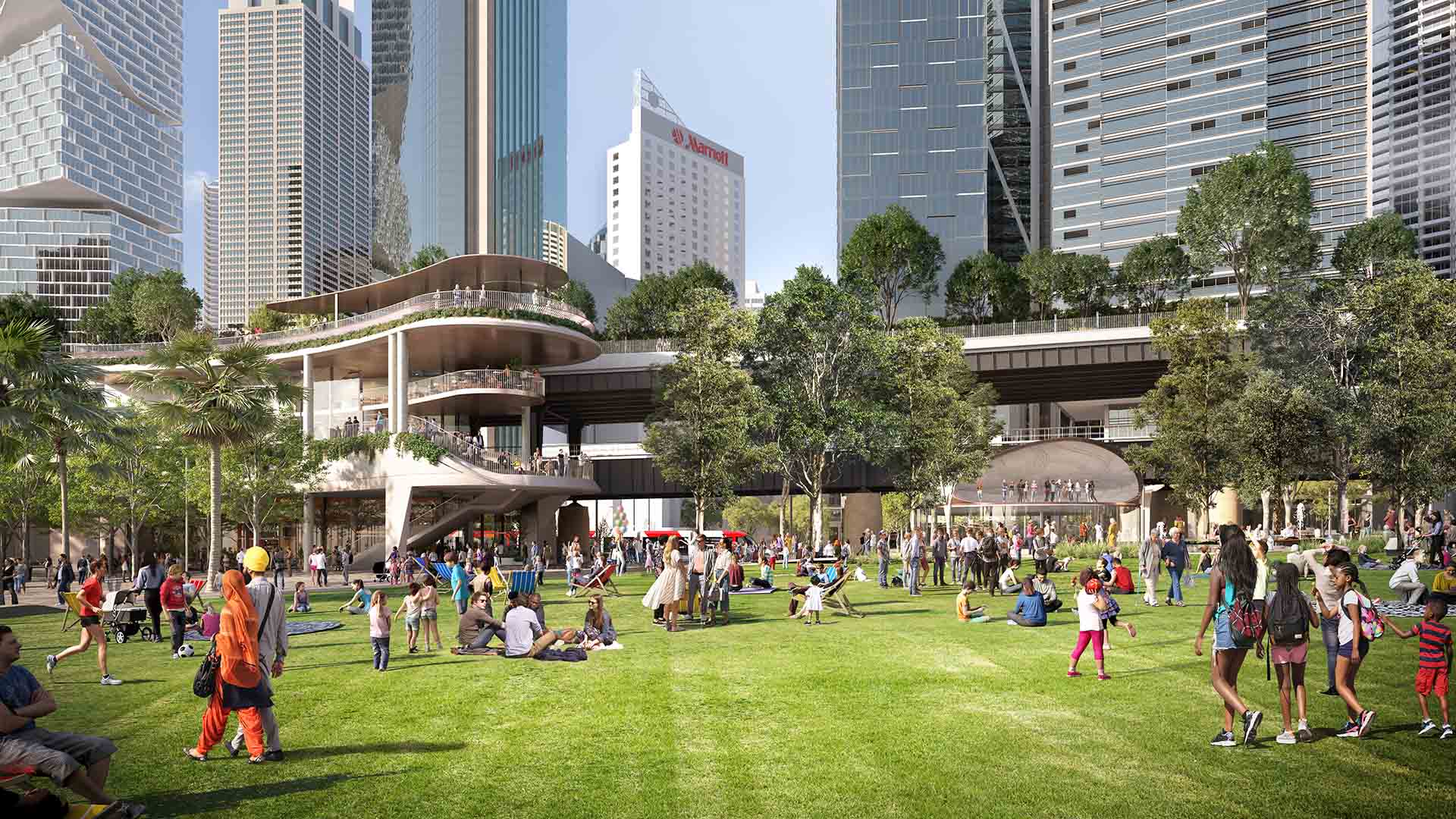 Then, with the Cahill Expressway — which was already used as a festival site to see out 2021 and welcome in 2022 — the existing pedestrian walkway will be expanded. That's where the NYC-style High Line-esque park comes in, all with those killer views. Yes, heading there to make the most of Vivid's lights and installations has already been floated.
The NSW Government has committed $216 million in the 2022–23 budget to the Circular Quay Renewal project — but you won't see the results just yet. That funding is just for the planning process, covering design work and approvals, as well as an Environmental Impact Statement, plus community consultation. Basically, it's for everything needed to get the proposal shovel-ready.
If the renewal moves ahead from there, construction isn't expected to commence until late 2024, with the revamp opening progressively between 2026–28.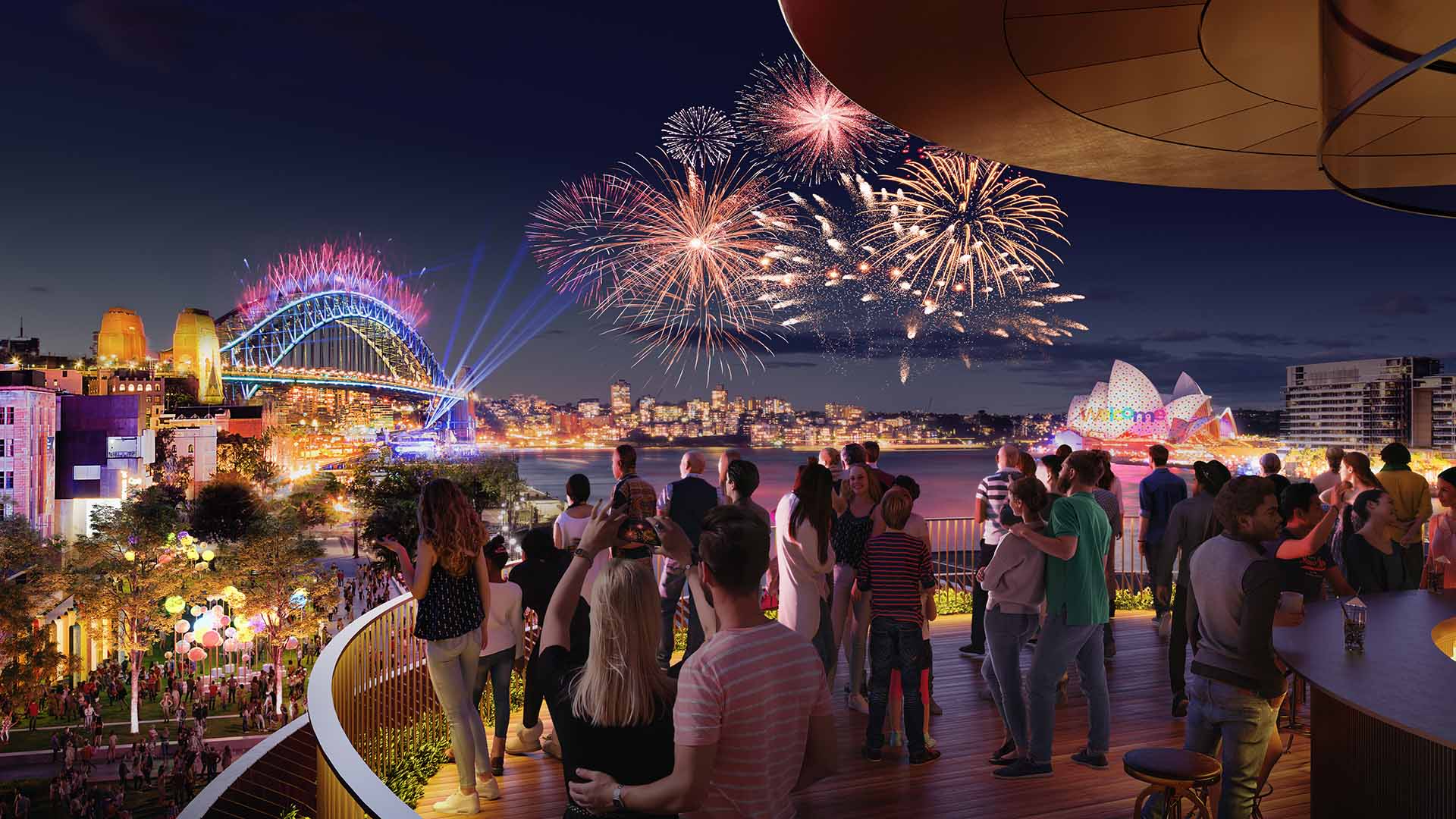 "The scar of the Cahill Expressway splits our amazing city from its best asset and while we cannot get rid of it right now, I'm delighted we can enhance it in the meantime and create one of the world's truly great walks," said NSW Premier Dominic Perrottet, announcing the budget funding in a statement.
"This investment is a critical step in reinvigorating Circular Quay, which will ultimately see millions of tourism dollars flowing back into local businesses as we build our way forward to a brighter economic future for NSW," the Premier continued.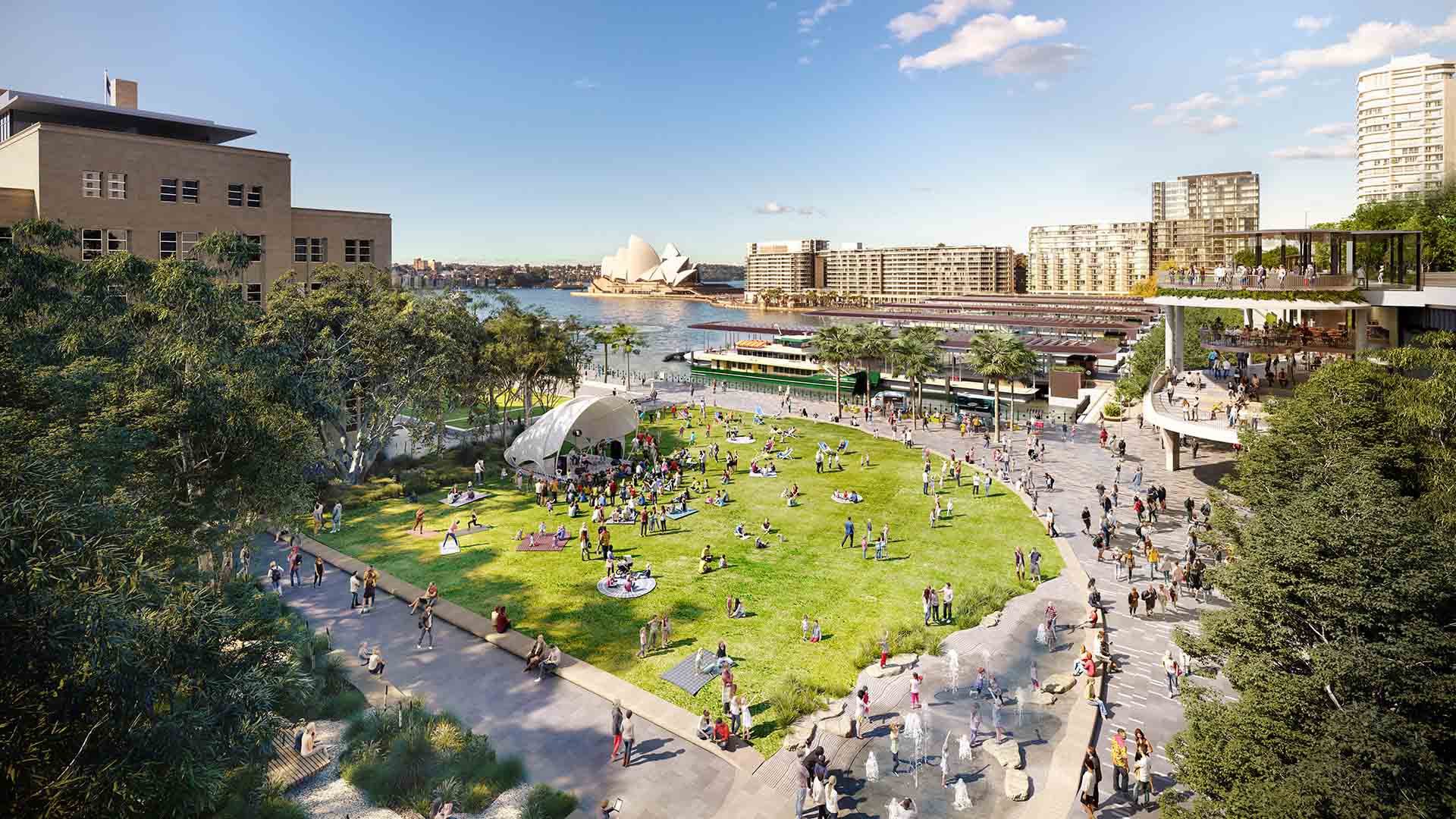 Treasurer Matt Kean added the "renewal would create a more dynamic space for visitors and locals to enjoy new places to eat, drink and shop. We're considering options to upgrade the wharves and revamp the train station to reaffirm Circular Quay as a key transport hub for Sydney."
And, regarding the potential for both impressive walking tracks and views, Minister for Infrastructure, Cities and Active Transport Rob Stokes advised that the government is "also designing one of the world's most breathtaking walks and viewing platforms linking the Royal Botanic Gardens to Observatory Park and Stargazer Lawns as part of our vision to create a city within a park."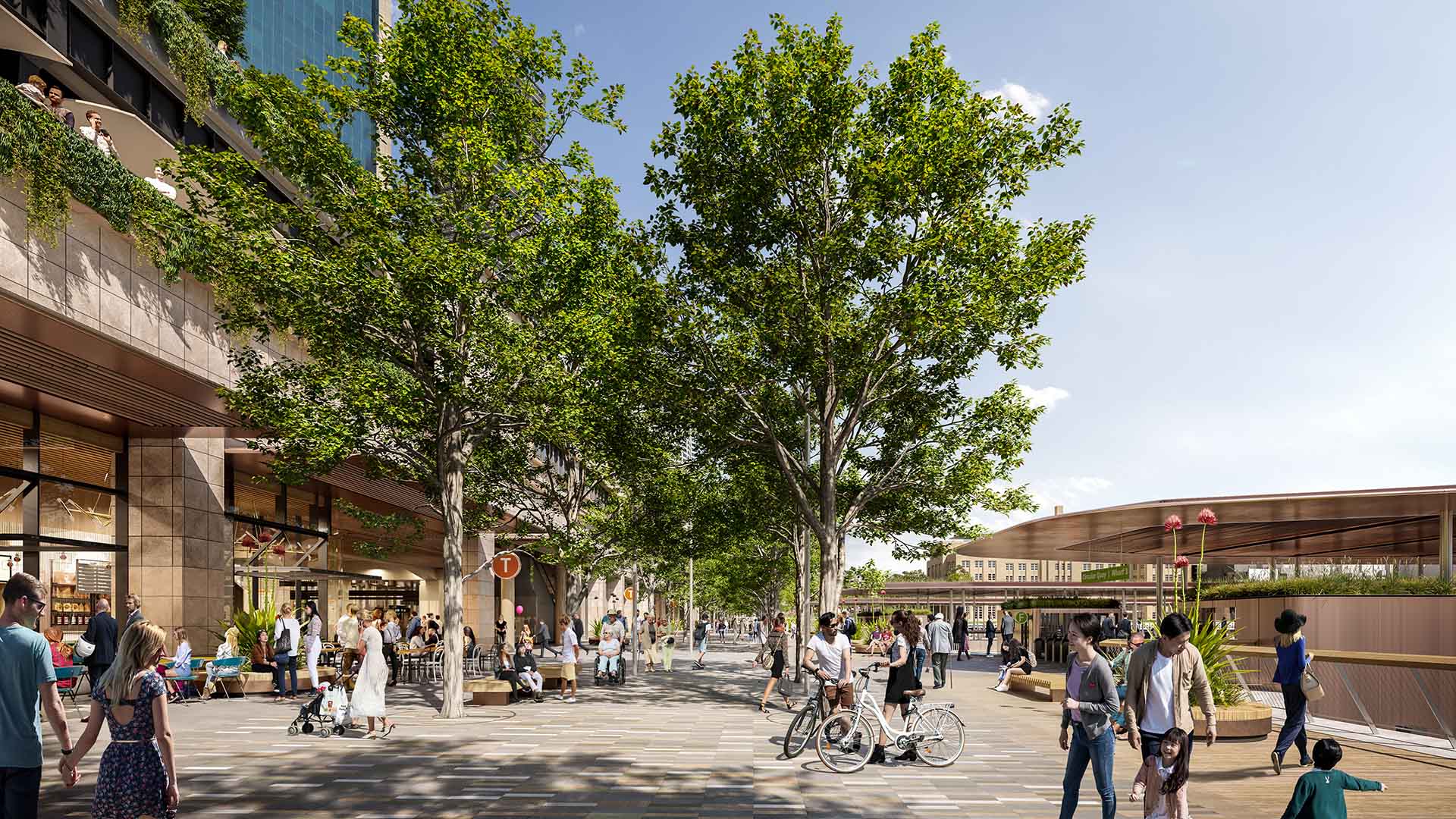 For more information about the Circular Quay Renewal plans, head to the NSW Government website.