DESIGN & STYLE
Approval Granted For Enormous Glass Tower on Top of Abercrombie Hotel
Critics say it makes the hotel look like a toenail
Approval Granted For Enormous Glass Tower on Top of Abercrombie Hotel
Critics say it makes the hotel look like a toenail
The NSW state government has given the go-ahead to a controversial development project on the site of the heritage-listed Abercrombie Hotel, one that will see the shuttered corner pub dwarfed by a 16-storey apartment building and office complex.
The imposing glass tower was designed by the award-winning London architecture outfit Foster and Partners alongside Sydney-based firm PTW, and is the latest step in Frasers Property Australia's $2 billion Central Park development. It will contain commercial offices along with a childcare centre and 48 apartments, while an adjoining 18-story tower will house 293 hotel rooms.
Critics have previously slammed the design, with Chippendale resident and sustainability campaigner Michael Mobbs telling Domain that it makes the much-loved art-deco pub on the corner of Abercrombie and Broadway look like a "toenail at the end of a tattooed, robotic leg."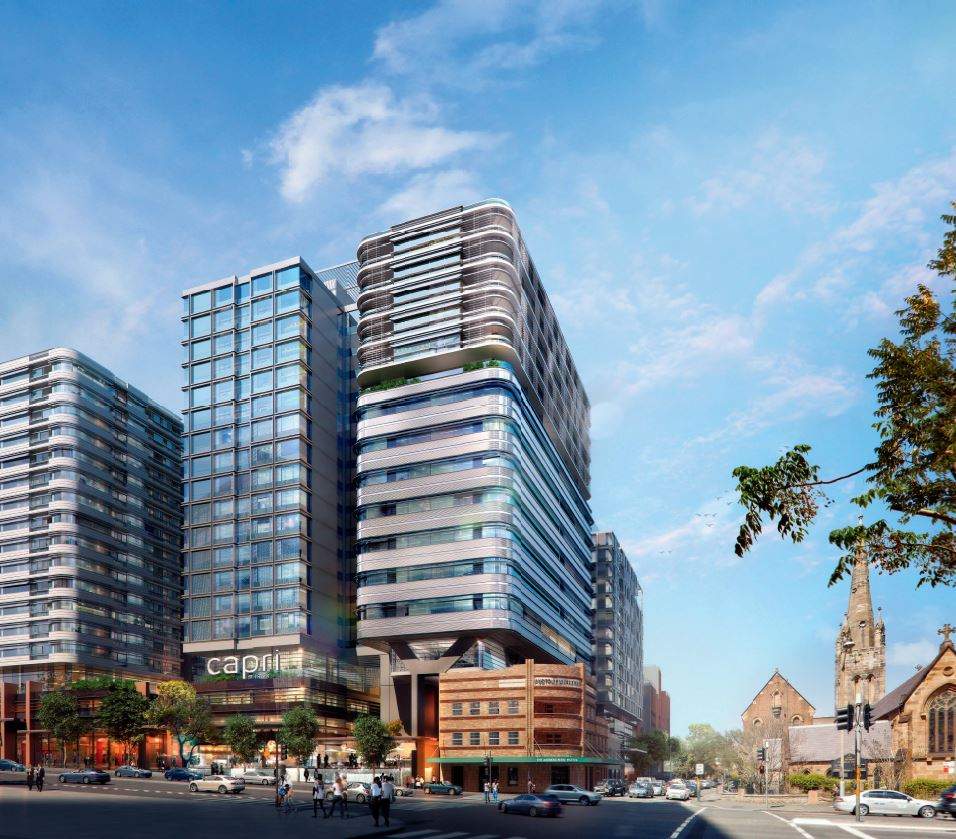 "This is meant to be a gateway to the city, but instead it looks like a little moment of absurdity as you drive in," said Mobbs. "The hotel just looks so at odds with everything that's going to be around it, it might as well go – which I suspect was the intention in the first place."
Frasers' marketing and sales director Paul Lowe defended the designs, saying that "it's only when you see all the elevations that you can understand how sympathetic the design of the towers are to the hotel. You need to see how the hotel has been preserved, and the tower is set back to really appreciate the whole thing."
The Abercrombie, also known as The Australian, ceased operation in January 2014, with then-manager Dane Gorrel citing the impending Central Park development as the reason for its closure. The pub will be restored as part of the development, although there's still no word on what it will be use for. The tower itself will be set back six metres from the road, so that it won't be as visible from street level.
Via Domain.
Images: NSW Department of Planning and Environment.
Published on September 05, 2015 by Tom Clift