DESIGN & STYLE
What to Expect at Australia's First Capsule Hotel
Sydney's Bar Century is being given a second life — as a Tokyo-esque caspule hotel.
What to Expect at Australia's First Capsule Hotel
Sydney's Bar Century is being given a second life — as a Tokyo-esque caspule hotel.
Sydney's CBD is getting a major dose of the Tokyo-esque practical and compact, with plans to renovate Bar Century, rebrand it as The Century, and fit it out as a three-storey, luxury capsule hotel being announced last week. The George Street institution, which closed earlier this year, has been taken over by developer Walter Guo, who is investing a massive $5 million on a full interior refurb, which will be carried out by interior design consultants Giant Design.
The heritage building will retain its vintage fit-out and have a "Soho House vibe", with the bar and hotel running as separate entities. The first two levels will act as The Century's cocktail bar and nightclub, while the top three floors of the building will be dedicated to the Century Capsules.
These capsules are certainly more luxe than most you'll find in Asia. Each of the 72 capsules will contain a large LED screen and entertainment system, Wi-Fi, and even 'mood lighting' (whatever that means). Guests can choose from single or deluxe beds with entry from either the side or the end of the capsule. The communal facilities include a kitchen space, breakfast bar, lounge area, rooftop terrace and individual bathrooms. If you're worried about security, don't be — each capsule is fitted with a secure lock and the security desk runs 24-hours.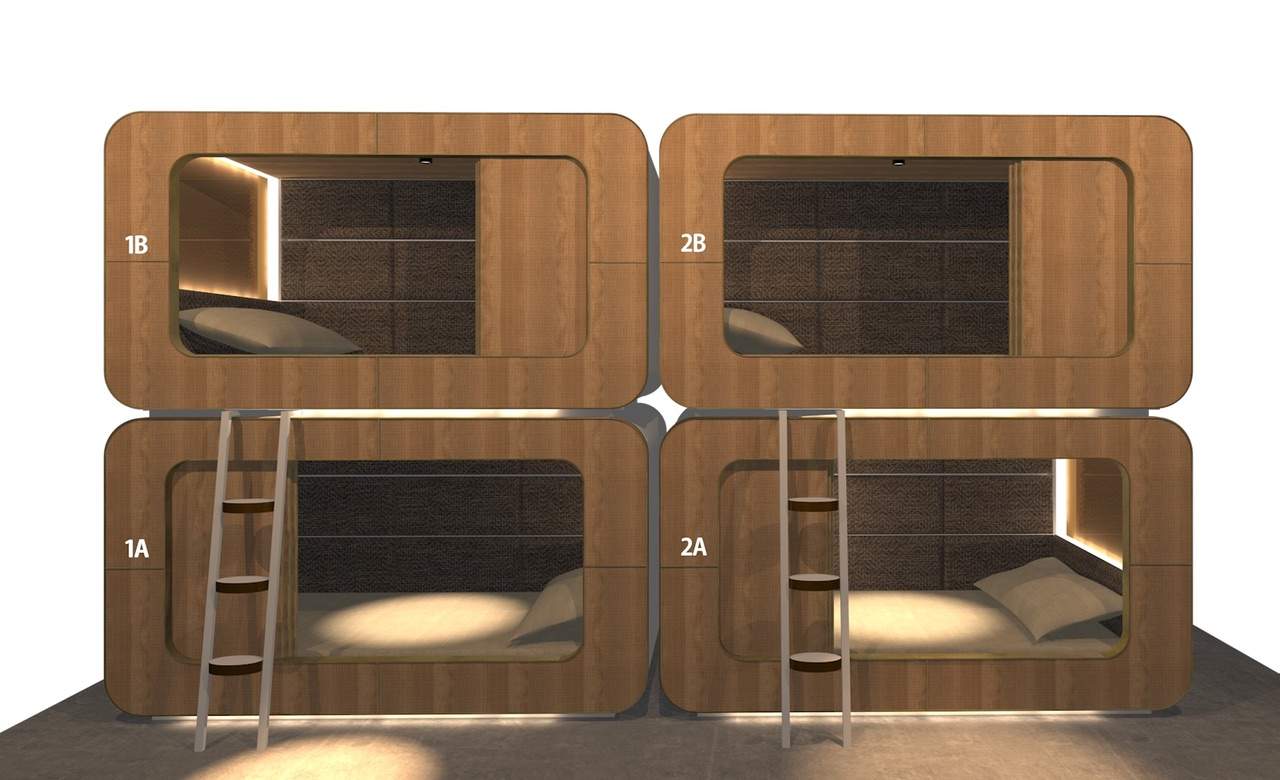 But let's set the record straight — The Century is not going to be a hostel, and it's not aimed at overindulgent locals that can't seem to make it back home. And while the CBD haunt may have closed because of the lockout laws — and been a central part of a huge lockout protest as a result — these new digs are not meant as a lockout solution either. 
"The accommodation, which is not quite hotel nor hostel, is aimed at solo travellers looking for something more private than a typical backpackers and those who want the designer hotel experience on a budget," says Christopher Wilks, an associate at Giant Design. It's set to sit well within your budget, with prices ranging from 40-60 bucks a night. Which, depending on how far from the CBD you live, could be a lot cheaper than a cab home at 1am.
Sounds futuristic (for Sydney, at least), but these aren't some plans for the distant future — The Century is coming soon. Giant Design is looking at a mid to late November opening.
Published on June 21, 2016 by Marissa Ciampi