DESIGN & STYLE
Eight Impressive Christmas Gifts You Can Pick Up from the MCA If You've Left It Till the Last Minute
These creative presents are perfect for the art lover in your life — and anyone who loves homewares, games and puzzles, too.
Eight Impressive Christmas Gifts You Can Pick Up from the MCA If You've Left It Till the Last Minute
These creative presents are perfect for the art lover in your life — and anyone who loves homewares, games and puzzles, too.
in partnership with

The term 'Christmas rush' didn't become a part of our vocabulary by accident. As much as we'd all like to get our present shopping done early (and usually intend to), life often has other plans. It's the end of the year, after all, so there are parties to attend and holidays to plan, not to mention work to finish, food to eat, drinks to sip and loved ones to spend time with. If you haven't managed to get to the shops in between all of the above, you're only human.
With the big day almost here, we've teamed up with the MCA Store at the Museum of Contemporary Art Australia to help out everyone that's left things to the last minute — because if there's one spot you're guaranteed to find a creative gift for the art lover in your life, it's there. Perhaps your mum would love a new scarf? Maybe your bestie is really into puzzles? Whoever you're buying for, you'll find everything from homewares, games and toys to Indigenous art, creative tea towels and cute totes in our top picks from the shop's range.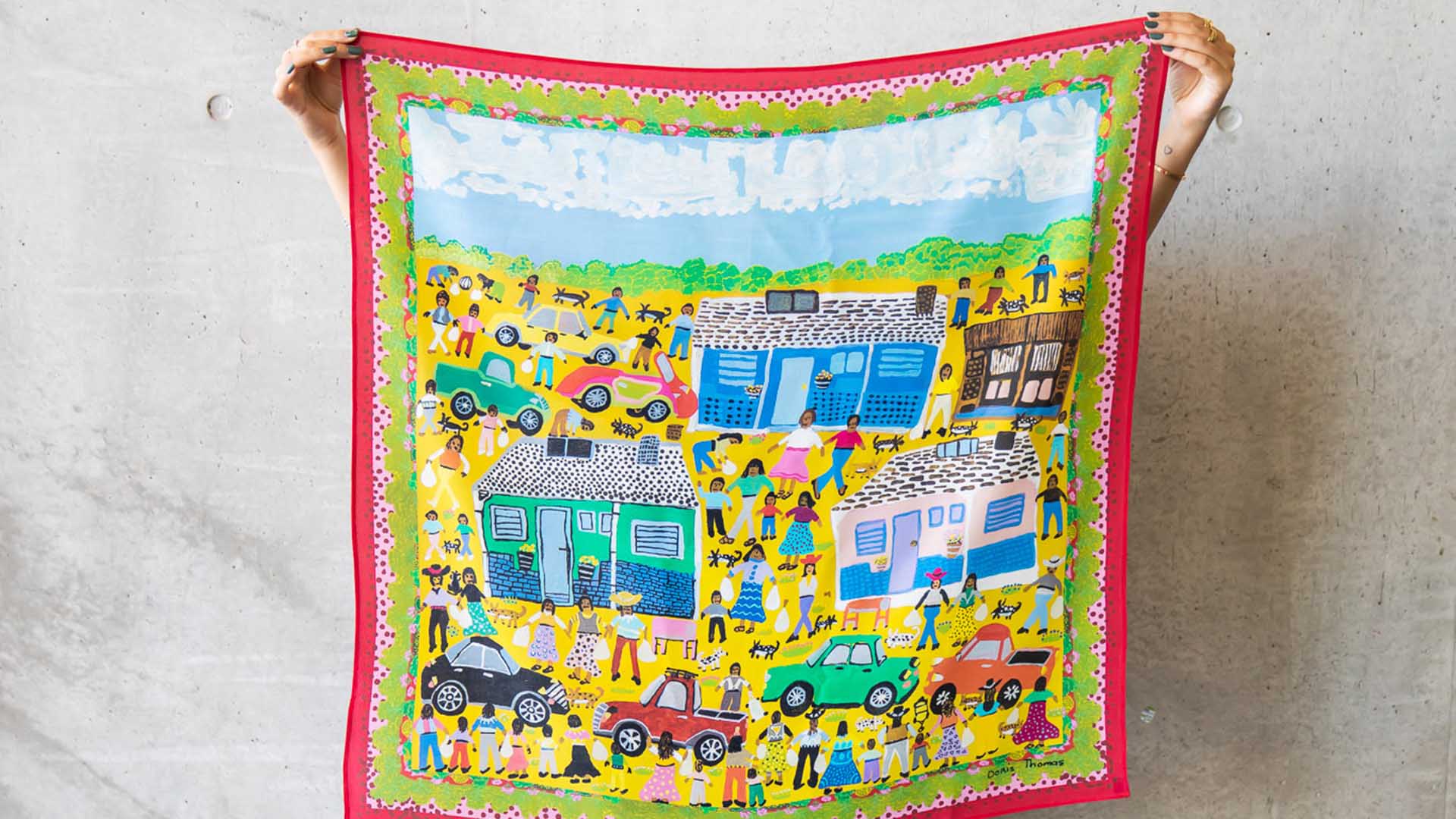 No one is travelling too far this Christmas; however, this silk scarf by Indigenous artist Doris Thomas will transport whoever receives it to the community of Titjikala. It's located 130 kilometres south of Alice Springs in the Northern Territory, and it's where the artist grew up — and she has captured it on a stunning piece of fabric that wouldn't look out of place on someone's wall. Textile art is just one of Thomas' skills, alongside carving, pottery and painting. Since 2010, though, she has been working with Tangentyere Artists to capture the landscapes of Country, as this brightly coloured scarf demonstrates.


Just because a gift is practical doesn't mean it can't be stylish as well. That includes reusable insulated water bottles, which everyone needs, particularly over summer. They help reduce plastic waste, so they're doing the environment a solid. They're free of chemicals that could leach into your drinks otherwise. And they keep your water cool — or hot, if you'd prefer. The MCA Store has a couple of particularly eye-catching options, featuring artwork by Keith Haring and Jean-Michel Basquiat. They each come in a stylish gift box, too, which also features its own piece of Haring or Basquiat art.

It's the year of the puzzle, because everyone has given at least one a go over the past 12 months. Life might be returning to normal, but puzzles are always a great gift, as well as fun to do. It's not just the challenge of piecing them together that appeals. It's the fact that they come in so many shapes, styles and sizes, so there's at least one that's perfect for everyone. Indeed, if you wanted to only give puzzles to your friends and family this year, you'll have plenty to choose from — including ones adorned with classic VHS tapes, abstract designs, and a vintage cacti and succulent chart. Or, if one of your mates is obsessed with The Queen's Gambit (like everyone), you can opt for a chess set instead.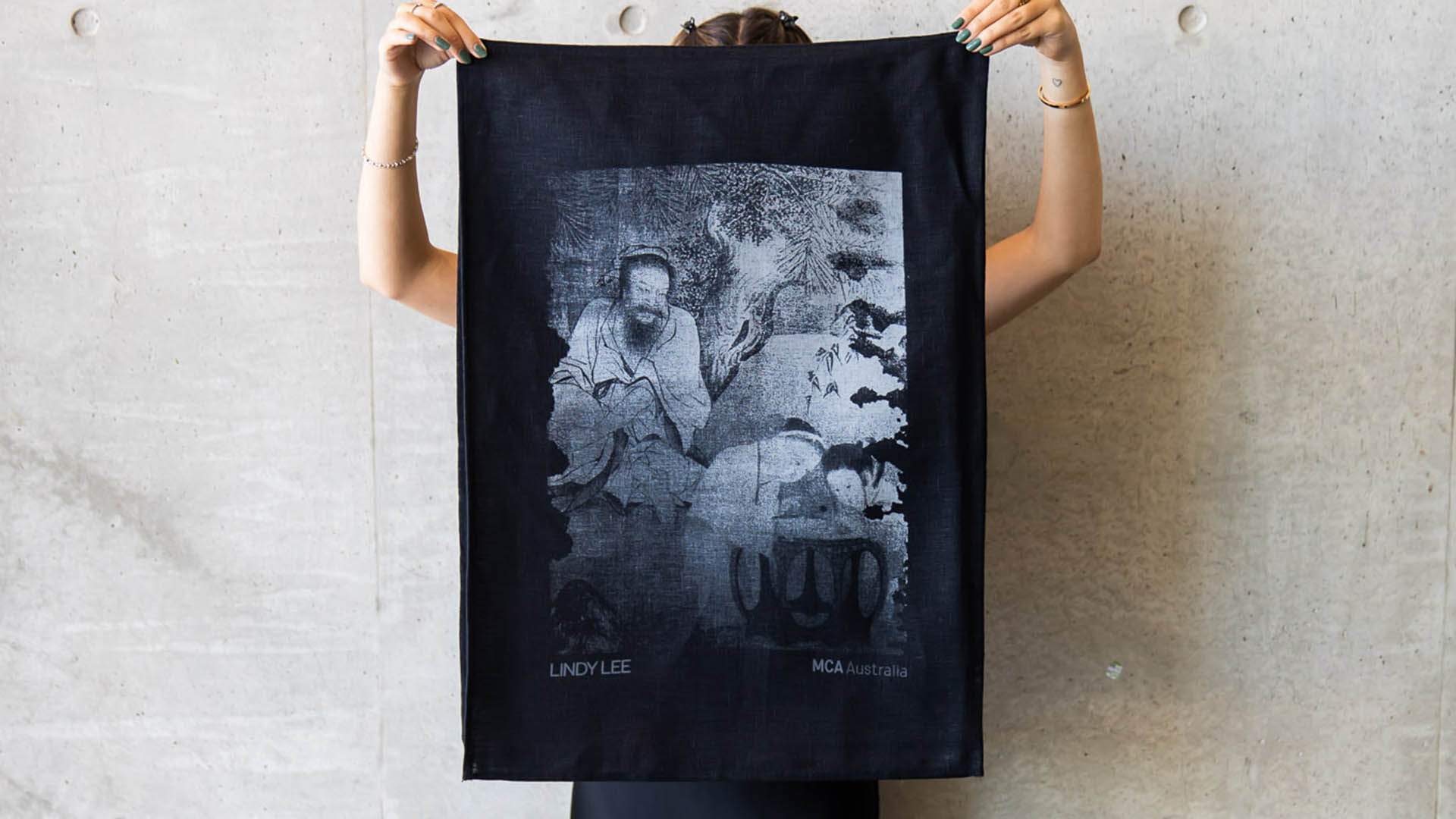 Since the beginning of October, the MCA has been singing the praises of Australian Chinese artist Lindy Lee, with more than 70 of Lee's works currently on display at the Museum. The Lindy Lee: Moon in a Dew Drop exhibition will end in February, sadly, but you can give someone a piece of Lee's work that they can keep forever. From the merchandise range, may we suggest a tea towel? Everyone uses them, and this isn't any old piece of fabric. Made from black linen, it features a screen print of Lee's 'Small Hearts Find Each Other #1', which is part of the 2018 artwork 'True Ch'ien'. Drying the dishes won't be quite so boring when your housemate, mum or dad have this in their hands.

Give someone a piece of art and you're really gifting them something that keeps on giving. It'll always be there to brighten their days and their home — and, whenever they look at it, they'll instantly remember exactly who brought it into their life. It's important to note this, because buying someone a painting or sculpture isn't usually a cheap endeavour. Picking up Indigenous artist Rhonda Sharpe's 'Always Was, Always Will Be' sculpture certainly isn't for the friend you made last week. Made from recycled blankets, bush dyes and wool, Sharpe's colourful creation is particularly lively and eye-catching. There's a reason that she is one of the famous artists at Yarrenyty Arltere Artists, after all.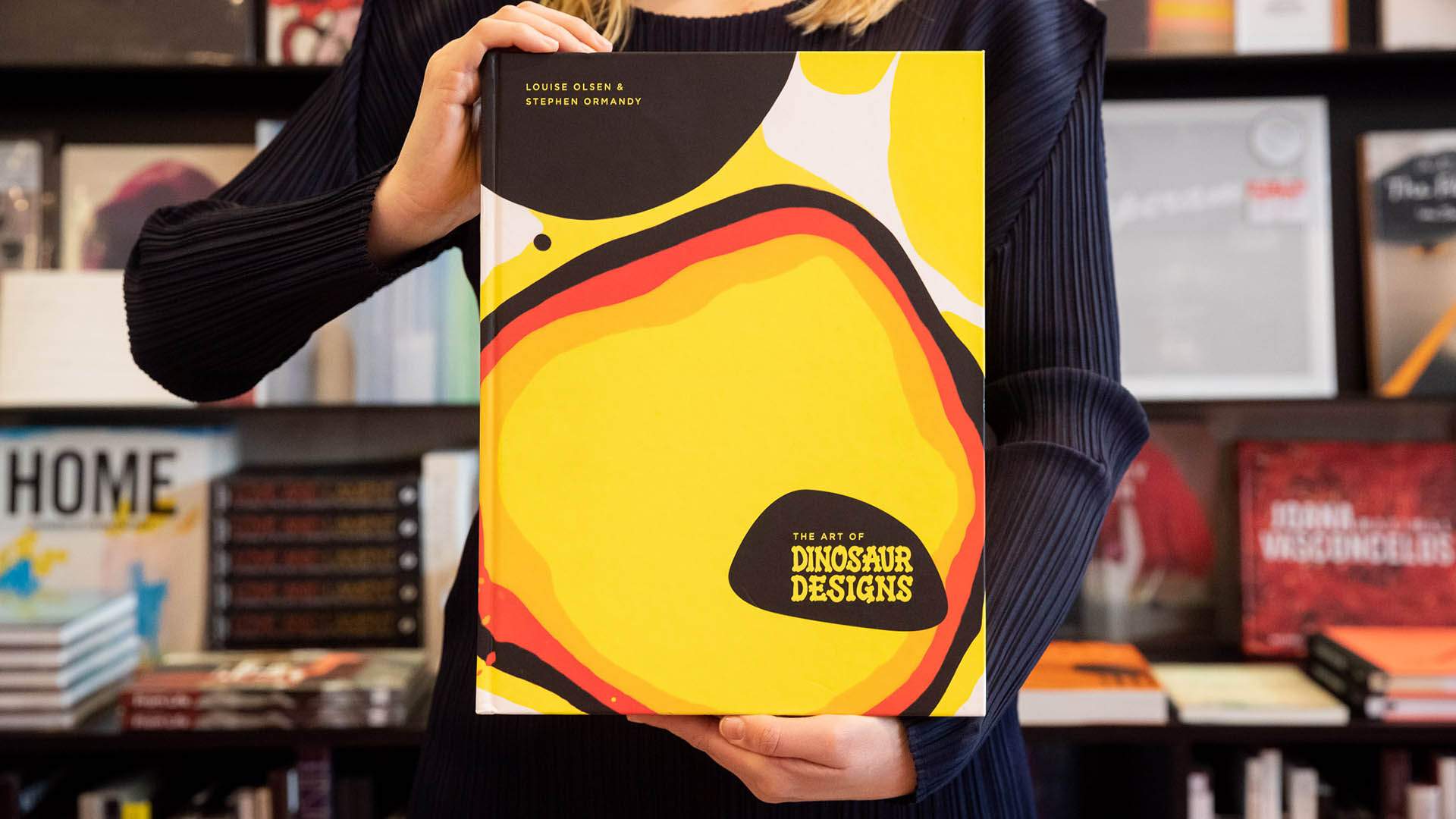 What do you give the person who already has a heap of Dinosaur Designs homewares and jewellery, as you've thoughtfully noticed over the years? A book about the much-loved Australian brand, of course. Authored by Louise Olsen and Stephen Ormandy, it celebrates 30-plus years of the company's work, charting its journey from the Paddington Markets (where it started out as a stall) to becoming a household name. With a name like The Art of Dinosaur Designs, there's no doubting what it focuses on — or, that it's filled with stylish images. As a result, the hardcover coffee table tome is also a great gift for design fans in general.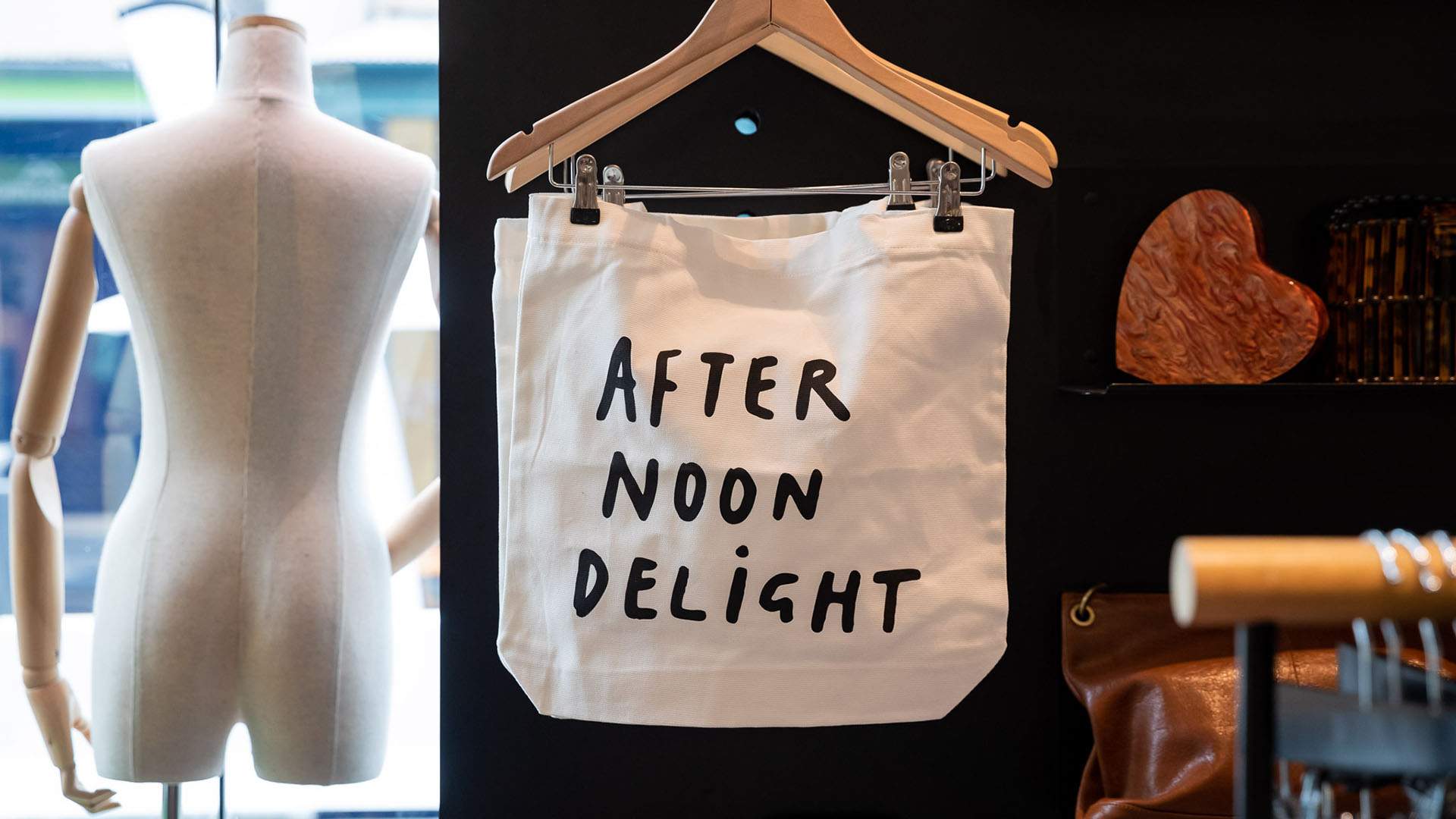 They're small, handy and practical. You can use one as your go-to handbag, or you can collect them and rotate your way through a few. They come in different sizes and images, and you can never have too many. Yes, we're talking about tote bags. They're another of those items that everyone needs — and, if you find the right one, that everyone also likes receiving as a gift. The MCA Store's latest addition to the tote bag ranks is a nifty little canvas number created by MCA Collection artist Jon Campbell, which is exclusive to the Sydney spot, so you won't find it anywhere else. A top tip: you can always use a tote bag as wrapping and fill it with other gifts as well.

So, you've found the perfect pressie for everyone on your list — except one person. We've all got a friend or family member who has absolutely everything and who proves impossible to buy for as a result. That's when getting a membership to the MCA works a treat. Don't just give your pals, partner or parents a mere object; instead, give them an experience. Actually, you'll be giving them a whole year's worth of arty fun, as they'll be able to drop by whenever they like (within opening hours) and gain free unlimited entry to all of the museum's exhibitions. They'll also score tickets to exclusive events, an Art Matters magazine subscription and discounts, including at the MCA Store.

To give your loved ones any of the above items for Christmas, either visit the MCA Store in-person or online at store.mca.com.au (just be sure sure to check out shipping dates).
Top image: MCA Store, 2020. Image courtesy Museum of Contemporary Art Australia. Photograph: Anna Kučera.
Published on December 14, 2020 by Sarah Ward