FOOD & DRINK
Five Strategies These Local Businesses Learned in Order to Evolve Their Businesses
Get inspired with practical advice from local entrepreneurs to help take your business to the next level.
in partnership with

No one likes to feel stuck. Whether it's training for an upcoming fun run or learning how to craft your own ceramics, developing new skills is how we grow and thrive. But, it can be uncomfortable to challenge ourselves to push harder, think creatively and try something new.
That's where our support network comes in. They're the mentors, loved ones and cheerleaders that have our back no matter what comes our way; their reassuring words the keep us going during our 6am training sessions and inspire us to try again after another failed kiln firing.
When it comes to growing a business, the same idea applies. You need to seek out guidance and advice from those who've done it all before, and those conversations can spark unexpected ideas. To get you started, we've teamed up with the City of Sydney as part of their Retail Innovation Program to give you five practical strategies passed on from local entrepreneurs to help you take your business to the next level.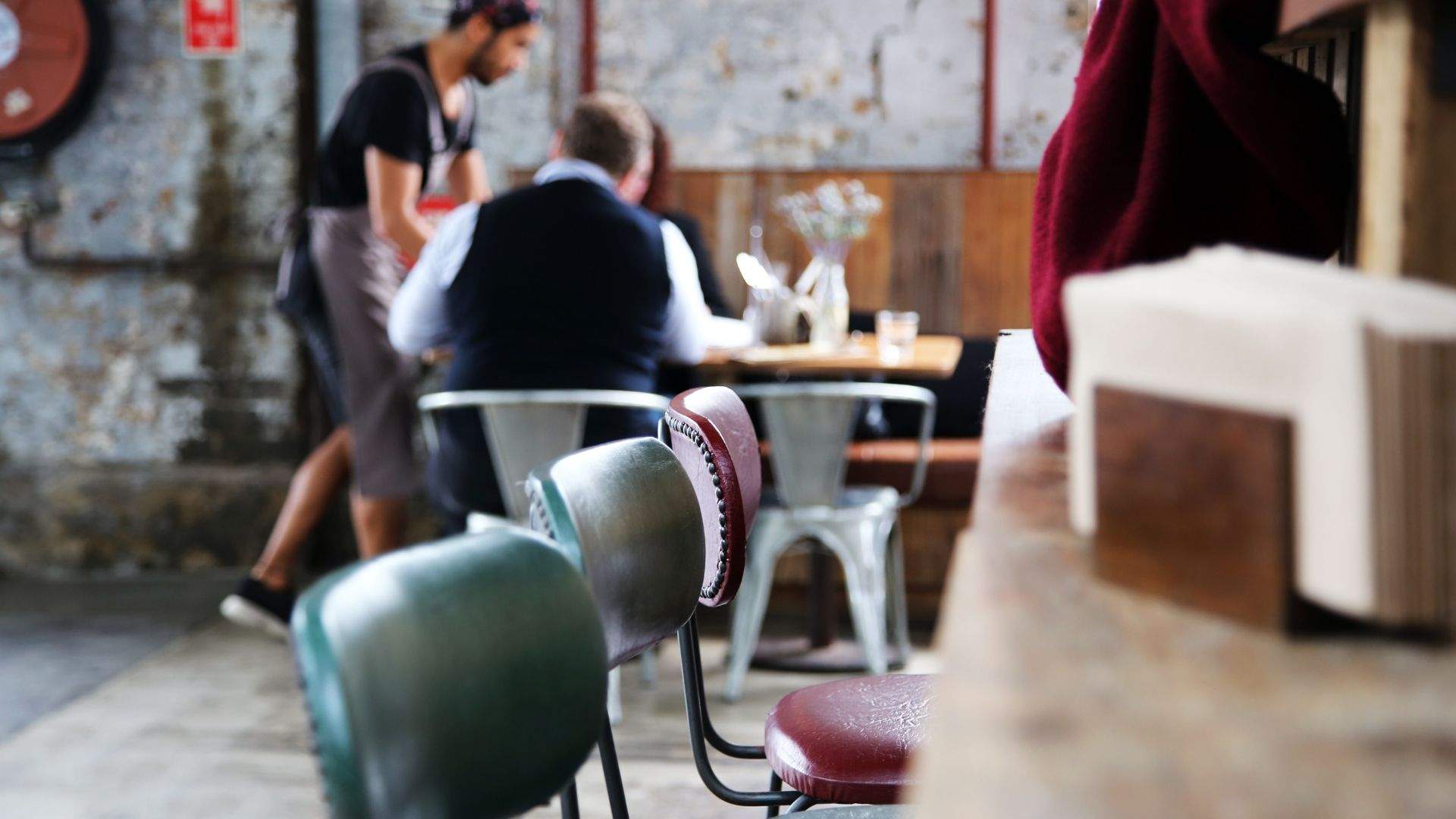 STEP OUTSIDE YOUR COMFORT ZONE
When Min Cha signed up to the City of Sydney's Retail Innovation Program he came with the hope of revolutionising his successful business, N2 Extreme Gelato. A few weeks into the program, it became clear to Cha that he needed to shift his focus into a new venture altogether.
"I felt that Foodcostr will make a bigger, more positive impact than N2," he says. "I came to realise that I can use Foodcostr to help other hospitality businesses to improve their bottom line ... I think that would have a bigger impact."
Foodcostr is an app that streamlines the food management processes for hospitality businesses, leveraging machine learning to predict what ingredients and quantities need to be ordered. His decision to shift gears was one that took a lot of guts to make.
"I can talk about gelato till you fall asleep, but when it comes to new technologies like AI and machine learning it's all still new to me. I got very motivated about learning this new language and that ignited a passion that I used to have for gelato."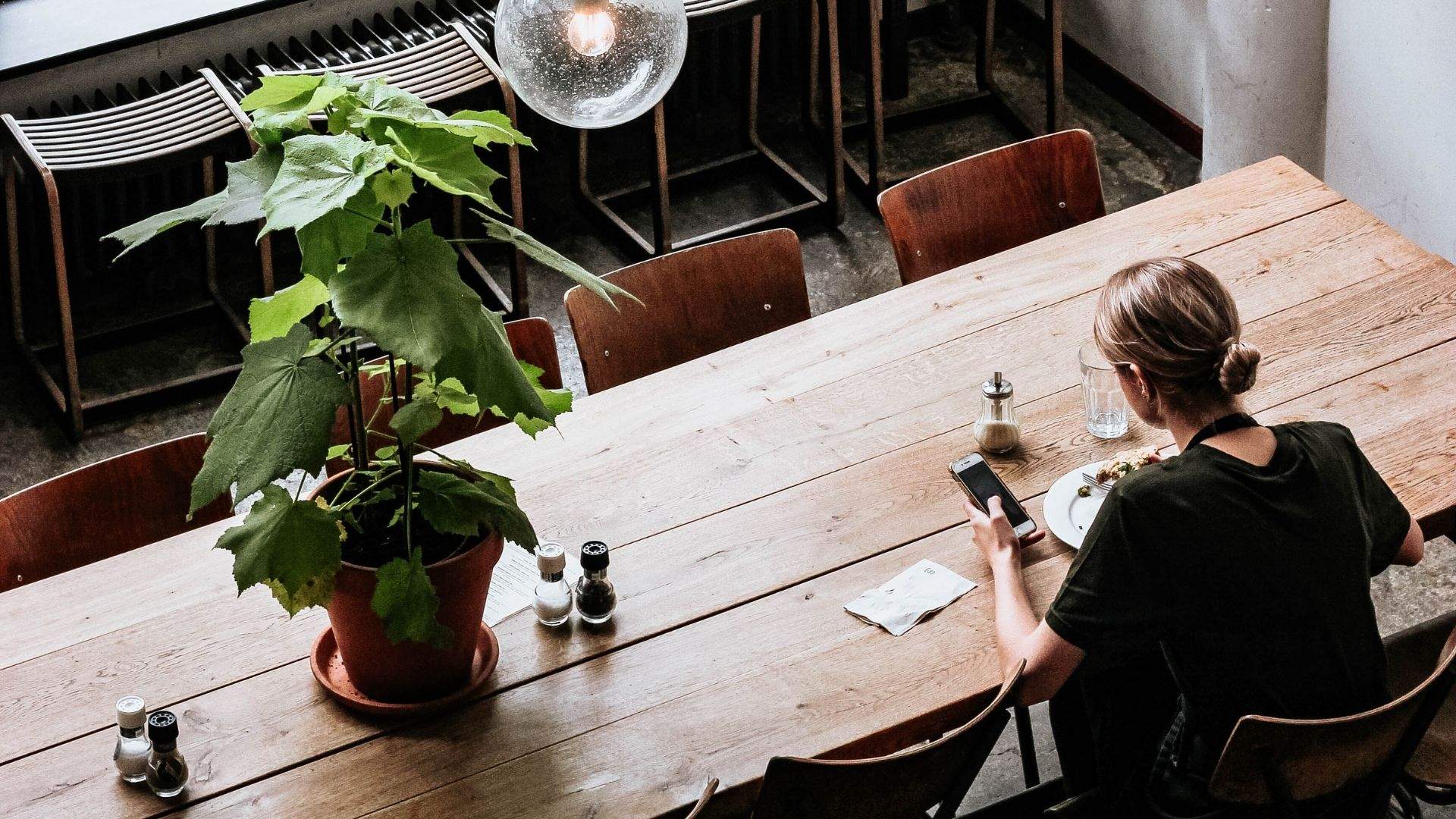 UNCOVER YOUR (AND YOUR TEAM'S) WORKING STYLE
Everyone has different ways of getting a job done. Some crave the freedom to make decisions alone, while others want the support of a group to bounce ideas around. And working as a team means juggling everyone's individual working styles.
For Min Cha, growing a business like Foodcostr is all about learning to manage and harness his team's strengths and weaknesses. To keep everyone engaged, Cha has learned the importance of uncovering the working styles of his staff and himself.
"I think the biggest learning is about myself: knowing what motivates me and how I work. And I think knowing that helps me be better with other people as well. Knowing what motivates other people makes me a better manager so I can get the best out of my team," says Cha.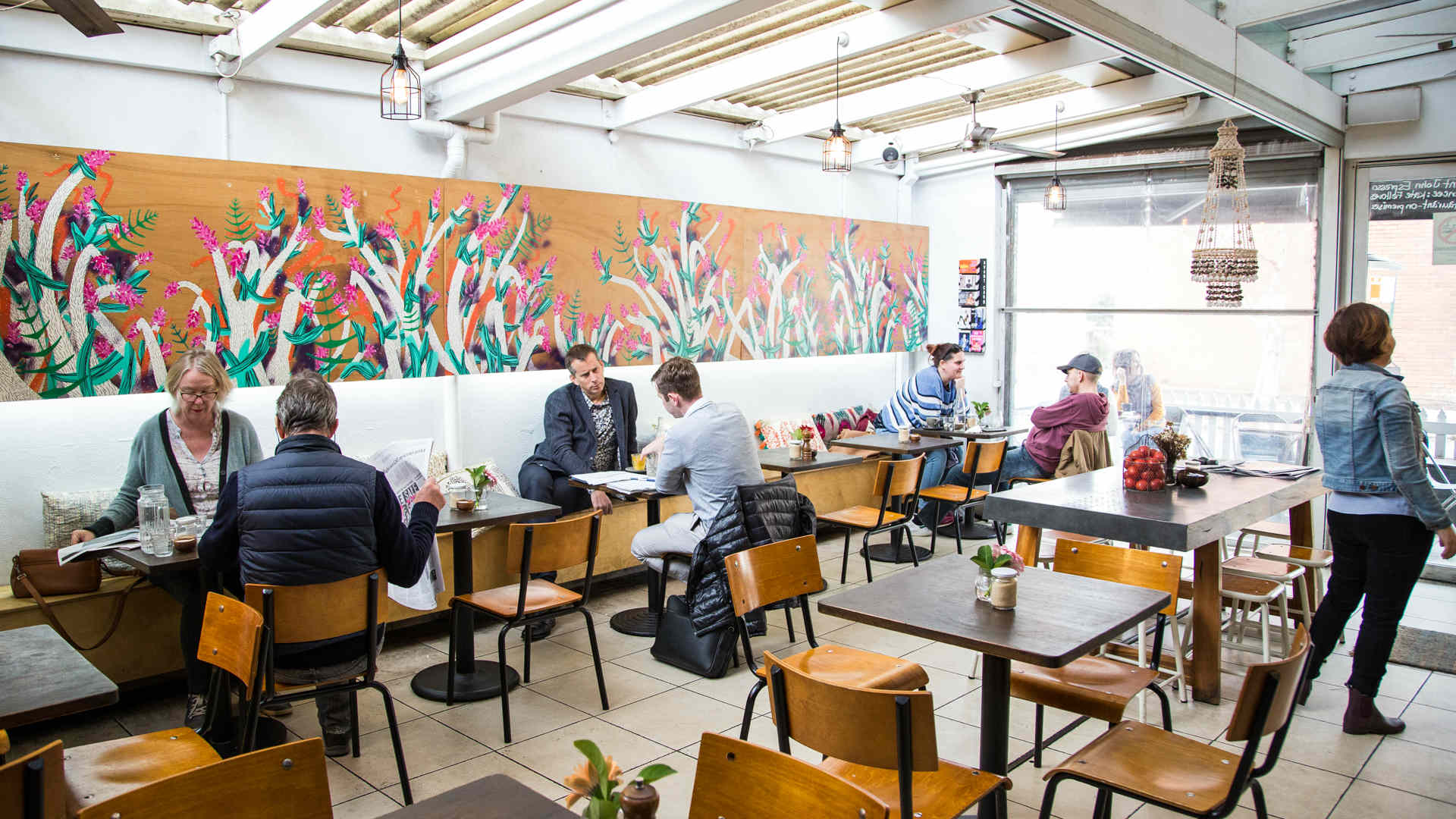 INVEST IN PROMISING TALENT
Whether you're selling apparel or slinging coffees, people are the backbone of every great business. They're the friendly face behind the bar, the helpful pair of hands guiding you to the perfect gift and the reason you'll come back to that exact store again and again.
But, as any small business owner will say it's not just about hiring and hoping for the best. Once you've found the right candidate, the challenge shifts to finding innovative ways to use their skills to help grow your business.
Kate Fellowes, the owner of Glebe's Saint John Espresso, believes that fostering talent within her team ensures better experiences for every customer. "I'm constantly asking my team how we can be faster and better, and stand out from the crowd," says Fellowes.
It's about thinking creatively and inviting your team to think outside the box. "My kitchen is tiny, but I've managed to attract chefs and bakers who want to challenge themselves with what they can do within a small space."

LEARN TO LET GO AND DELEGATE
When you're in the thick of opening a new business, being a jack-of-all-trades is an essential part of the job. To keep costs down, it can be faster and more efficient to do everything yourself. However, with oversight of every part of the business comes the temptation to get things done at all hours of the day. Plus, as your operation grows and sales increase, it won't be long before you start to struggle with the increasing demands alone.
Learning to hand over responsibility to her team proved a big step for Saint John Espresso's Kate Fellowes. "If you spend every waking minute in your business you can grow it, but only to a point. I'm finally at the point where I'm not the one waking up at 5am to do the baking. My family life really suffered, so I pushed myself to ensure I hired the right people who I could trust with my business. Getting time away from the business is where your next level of growth comes from."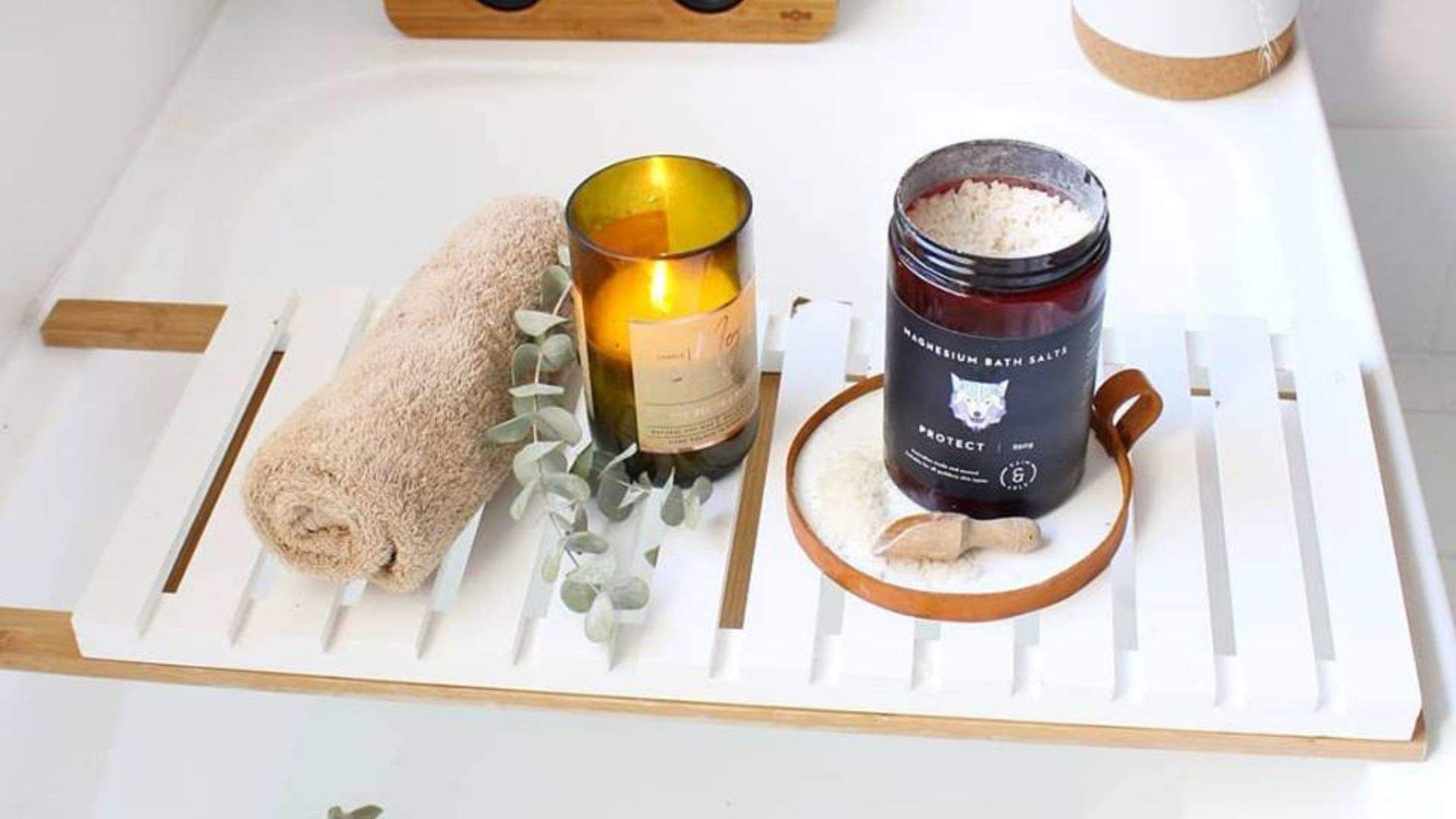 FIND A SUPPORTIVE NETWORK TO SHARE THE JOURNEY WITH
Getting a new business off the ground takes grit, persistence and a whole lotta time. There are the endless seven-day weeks, late nights and early starts spent making more decisions than you thought possible. And for many, it can become an all-consuming experience that those around you may struggle to understand.
For Michelle Matthewman, director of ethical Australian beauty brand CAIM & ABLE, building her business has been a rewarding and gruelling endeavour. As a solo businesswoman and single mother living in Sydney, Matthewman is no stranger to tackling a challenge, and her business delivers an impressive offering with 25 percent of profits from her locally made products going to crisis shelters supporting women and children escaping domestic violence.
The secret to her success has been uniting with other entrepreneurs who know the struggles of running a business first-hand. "Developing a network of other entrepreneurs in the city, a team of other people just like you is essential," explains Matthewman. "They get why you are working 80-hour weeks and why you are still so passionate about your business."

Learn more about the City of Sydney Retail Innovation Program here.
Top image: Trent van der Jagt.
Published on August 29, 2019 by Lucinda Starr