Five Sydney Entrepreneurs on How They Support Other Local Businesses
From creating networking platforms to practicals tips for community participation, here are some ways to give back to local business owners.
in partnership with

We all remember those night cramming before a big exam. The frantic highlighting, notetaking and pangs of regret for not starting sooner. Inevitably, we'd have a good mate by our side to keep us company along the way. And snacks, of course.
Whether it's hitting the books or starting that big idea of yours, our best results come when we work together. New ideas and unique perspectives help us to push harder and try things we'd never dreamed of giving a go.
When business owners support each other, everyone benefits. But, how can you give back to those daring start-ups and innovative entrepreneurs who are pushing the status quo? To give you a dose of inspiration, we've partnered with the City of Sydney as part of its Retail Innovation Program to help get you started. From creating platforms for networking and collaboration to practicals tips for getting involved in your local community, here are the ways five Sydney entrepreneurs are supporting other local businesses.
SAINT JOHN ESPRESSO: GETTING INVOLVED IN THE LOCAL COMMUNITY
Since Kate Fellowes took over her local cafe in Glebe and transformed it into Saint John Espresso, the business has gone from strength to strength. The neighbourhood favourite continues to evolve, with the addition of a new look, a takeaway window and online preordering helping to boost sales. 
Fellowes attributes much of the success to her focus on giving back to others. "Because I live and work in Glebe I know a lot of the community, and they know me," explains Fellowes. "I have become a Justice of the Peace to assist the community, and I'm on the Glebe Chamber of Commerce and Coalition of Glebe Groups."
And prioritising her local community is key to continuing her business' growth. "I've seen first-hand as a resident and business owner that locals support local businesses that interact with their community," Fellowes tells. "I like new locals to feel welcome in the community, pointing them in the direction of community associations or other businesses to support."

FOODCOSTR: DEVELOPING TOOLS TO REDUCE WASTE AND IMPROVE SUSTAINABILITY
Trying your hand at a new recipe is, well, a steep learning curve. You're juggling cooking times and crossing your fingers all the flavours come together on the plate. And once you're done, you're surrounded by a sea of dirty pots and a bin full of wasted produce. For Min Cha, founder of the now-closed N2 Extreme Gelato, this was a situation he knew all too well.
"Towards the end, it was impossible to calculate and update food costs. It was a problem that was bugging me a lot," Chai said. 
That's where his new venture Foodcostr will come in. While still in development, the app will primarily be a food management system that helps chefs and owners calculate food costs. From calculating profit margins to ordering stock, the platform aims to take the stress and 'guestimation' out of running a hospitality business.
"I hope I get to a point where, you know, it would actually really help the chefs and they come up to me and say 'Thank you. This saved my restaurant'," he reveals.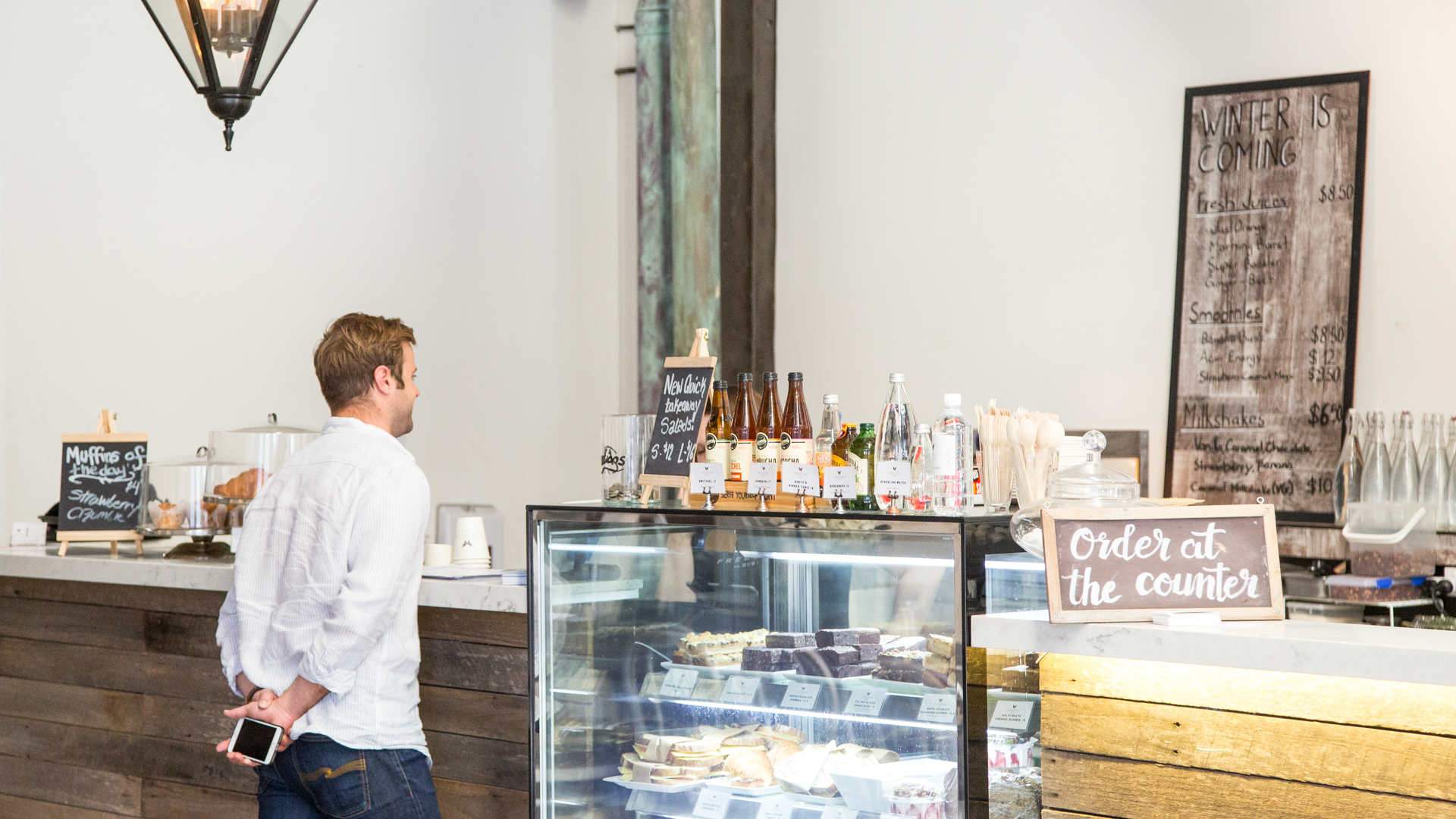 THE FREEDOM HUB: CONNECTING WITH LIKE-MINDED BUSINESSES
Taking tangible steps towards ending human rights abuses can seem like an impossible task. But the team behind The Freedom Hub think otherwise. This business proves as ambitious as the mission they are working towards. It comes to life as an ethical cafe and event space with 100 percent of proceeds going towards its Survivor School, providing long-term support to those touched by modern slavery.
The Freedom Hub is built on the concept of helping others, with partnerships proving an essential part of its business. With no funds to invest in marketing efforts, aligning with likeminded ethical organisations is essential to spreading its mission and goals to the world. For this team, it's about creating a network of businesses that strive to lift each other up in order for everyone to succeed.
KOA RECOVERY: PAVING THE WAY FOR INNOVATION
Shaun Button, the founder of Waterloo's Koa Recovery health centre, created his business from a very personal experience. After a serious back injury, Button travelled to the United States and uncovered a world of innovative injury treatments that had yet to hit Australian shores — so he brought them here himself.
As the first recovery centre of its kind, Koa Recovery is on a mission to revolutionise injury care to improve patient treatment and outcomes. For Button, working with nearby businesses to promote self-care and allow their employees access to world-class facilities is vital.
"Providing Sydney with these facilities gives local businesses the opportunity to reduce workplace injury costs and increase productivity," he explains.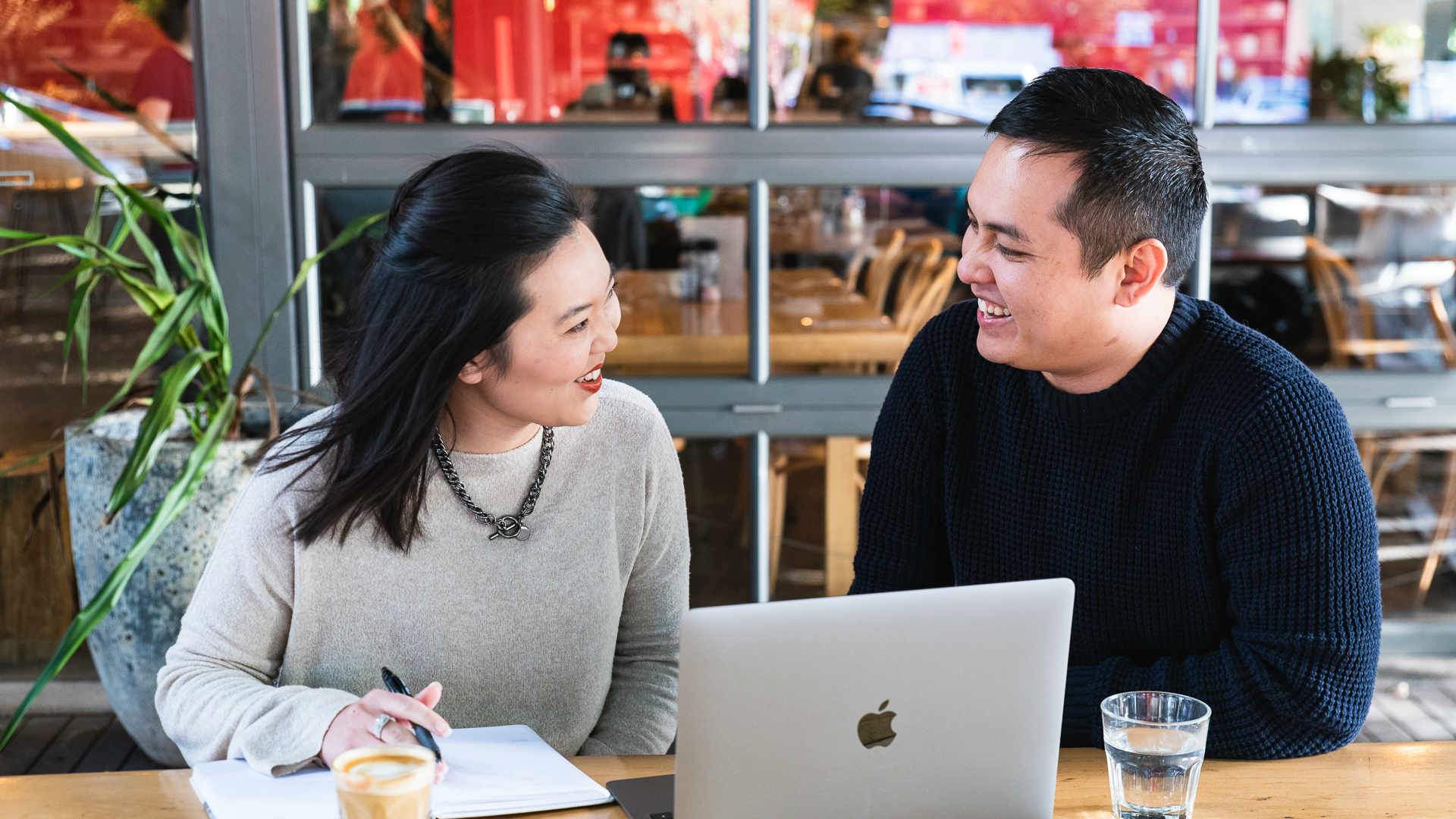 POP-UP FINDS: PROVIDING A PLATFORM FOR COLLABORATION
Opening a brick and mortar store isn't easy — these days, many business owners are opting to play in the digital space alone. So, what happens when businesses work together to bring physical stores to life?
That's the goal behind pop-up experience provider, Pop Up Finds. The platform provides furniture rental to help entrepreneurs and brands bring their pop-up shopfronts to life. Whether it's a jeweller bringing their designs to shoppers or an artist showcasing their work with the world, it's about giving every retailer a chance to launch a physical presence.
These temporary, pop-up experiences also prove the perfect climate for collaboration. Whether its providing expert advice on planning an event or connecting like-minded owners so they can rent a space or host a pop-up together — thereby combining costs and support from their individual followings — Pop Up Finds hopes to enable businesses to work and grow together.
Learn more about the City of Sydney Retail Innovation Program here.
Top Image: Trent Van der jagt.
Introducing Concrete Playground Trips
Book unique getaways and adventures dreamed up by our editors