DESIGN & STYLE
How to Turn Your Side Hustle Into Your Main Hustle
Here's how you can do what you love and make more money than in your regular nine-to-five.
in partnership with
Imagine a world in which, instead of slogging away for an unappreciative boss, you've set your own path and turned your passion into a mighty big paycheck.
Jessica Wilson, co-founder and CEO of shopping app STASHD, has done just this. Launching her own business at just 22, Wilson's was nominated for Forbes' 30 Under 30 in 2015 and her million-dollar company has broken into the emerging Chinese market .
Our friends at Christie Spaces, a group of dynamic co-working spaces located across Sydney, Melbourne and Brisbane, put us in touch — so we could ask Wilson exactly how to take our side hustles to the big time.
If you want to hear more from Wilson, she'll also be holding a series of mini-talks at Christie Spaces, North Sydney about women in the tech space — keep an eye on the website for more info on dates and times. But first up, let's find out how we turn that aforementioned dream world into a reality.


THE LIGHTBULB MOMENT
Any great business venture starts with an idea. Whether it be making Justin Bieber voodoo dolls or launching the next Snapchat, you need a solid foundation to launch from. Wilson says she noticed an opportunity for her startup while working in the fashion industry.
'Before STASHD, I was working throughout Australia, New York and Paris fashion weeks with brands on everything from model castings, model fittings and strategy," says Wilson. "And working so closely with brands gave me an insight into their pain points.'
"The idea for the app came from working on seating plans and noticing that digital was largely outgrowing bricks-and-mortar shops, and the knowledge that retailers needed more data from their customers in relation to their products.' 
From there, the STASHD app was born. Using a Tinder-like swipe mechanism, shoppers are able to connect with brands and items, then save them to a digital wardrobe.


TAKE A LEAP OF FAITH
To make stacks of pineapples from your side hustle, you have to back yourself from the start. Even if others may not yet see the brilliance in your plan, it's your job to sell the idea — it's no time to be a wallflower. Wilson remembers the early days of getting her business up and running — it was all about the push.
"I was blissfully naive when I started STASHD at 22, I had zero tech experience but would simply not take no for an answer. I wouldn't let the feelings of doubt or being hesitant enter my mind, I was on a mission — and I knocked on every door I could and met with everyone who would give me 15 minutes of their time to get the app off the ground," Wilson says.

PERSISTENCE IS KEY
It takes a lot of legwork and even more grit to get a new idea from infancy to reality. Wilson says it's important to throw yourself into the experience and keep persisting.
"Don't be afraid to ask stupid questions, everyone starts somewhere and you need to check your ego at the door," Wilson says.
After you've done that, the next step is to identify leaders or experts in your field and reach out to them. Wilson says there is a right way and wrong way to go about making the connections you need.
"Don't do this via email and LinkedIn, people are busy and unless you impress them from the get-go your email will likely slip down their priority list." Wilson suggests sending "helium balloons tied to a bottle of champagne requesting a 15-minute chat or coffee".
Let's face it: everybody loves bubbles and balloons. Once you have an in, demonstrate that you have done your research and come prepared. Then, Wilson says, it's time to "learn and implement".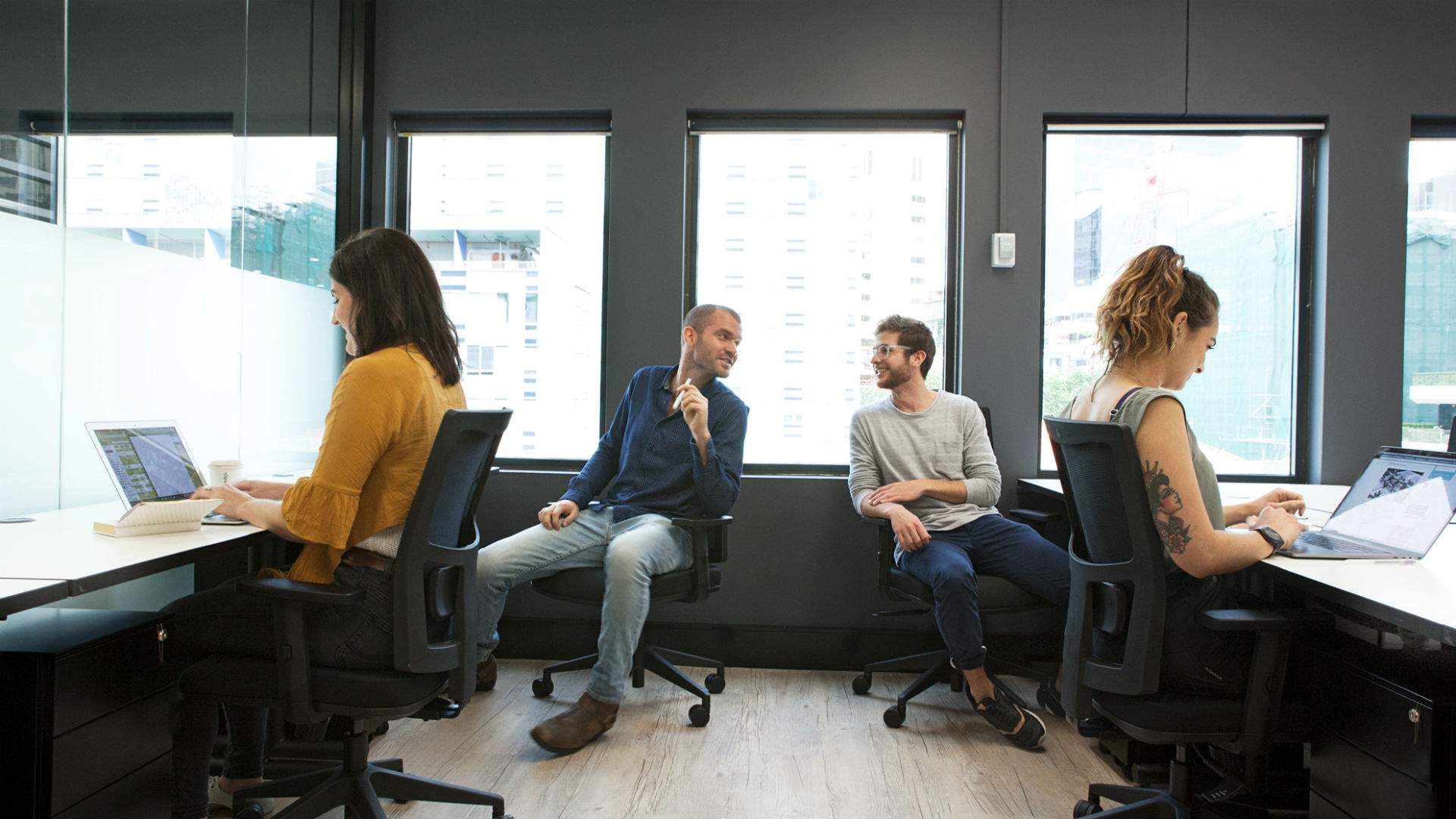 CO-WORKING CONNECTIONS
When starting out on the side-hustle-to-main-hustle journey, it's important to have a network of like-minded people around. This is where co-working spaces come in.
"The networking with and knowledge of people around you, you cannot buy. Especially when you're just starting and you need to learn, learn, learn," says Wilson. "The community aspect is a positive through every stage of a business. Growing a business is hard, so it's important to have people around you who are also on the entrepreneur path."
And, you never know who you might meet at a co-working space. Wilson joined forces with her original business partner after they sat opposite each other. He had the tech smarts to complement her fashion knowledge. Wilson explains that it was a matter of "being in the right place at the right time and taking hold of that opportunity".

WOMEN ON TOP
Since coming up with the original idea for STASHD, Wilson's company has gone from strength to strength. After pitching her startup on the Chinese equivalent of Shark Tank, The Next Unicorn, she turned her focus to the lucrative and growing millennial market there. As a testament to her achievements, Wilson has garnered many accolades and her success echoes the rise of women in the previously male-dominated tech-startup world.
"When I started it was very black and white. People either would mistake me for an intern or think my idea was 'cute'," Wilson says. Over time, this perception has changed and Wilson hopes to help the next generation of female founders to rise to the top.
"It's an exciting time for women in tech, there is an incredibly supportive community of us and these women are absolutely incredible."

Christie Spaces is located in Sydney, Melbourne and Brisbane. To find your office space and start hustlin' head to christiespaces.com.au.
Published on August 09, 2018 by Tamar Cranswick