DESIGN & STYLE
Plant Subscription Service Botanic Box Will Deliver New Greenery to Your Home Every Month
Get new plants — and handmade art — delivered to your door each month.
Subscriptions aren't just for magazines, wine, cheese, cars, ramen, booze and streaming platforms. Thanks to Botanic Box, they're also for plants. Created by Brisbanite Rhiannon Campbell, and launching up north last year, the service brings a new bundle of greenery to your door each and every month — and it's now delivering in Sydney and Melbourne as well.
It's the type of service that seems tailor-made for folks with green thumbs but lazy feet — that is, anyone who'd love to get a heap of new plants, but can never make it to a market or nursery to buy one themselves. More than that, Botanic Box doesn't just feature the kinds of greenery that you could just pick up on your travels. Rather, your plants — maybe a fiddle leaf fig, a succulent or a eucalyptus — will arrive with handmade pots, art cards, key rings and more accompanying each delivery.
As well as teaming up with a range of local growers, Botanic Box highlights a different artist and maker each month, with previous partnerships including Lush Succulents, studio Nikulinsky, Kojo Kokedamas, Lazer Unicorn and McKenzie House. This is all about one-off collaborations that showcase local talent and add a nice dash of nature to your home.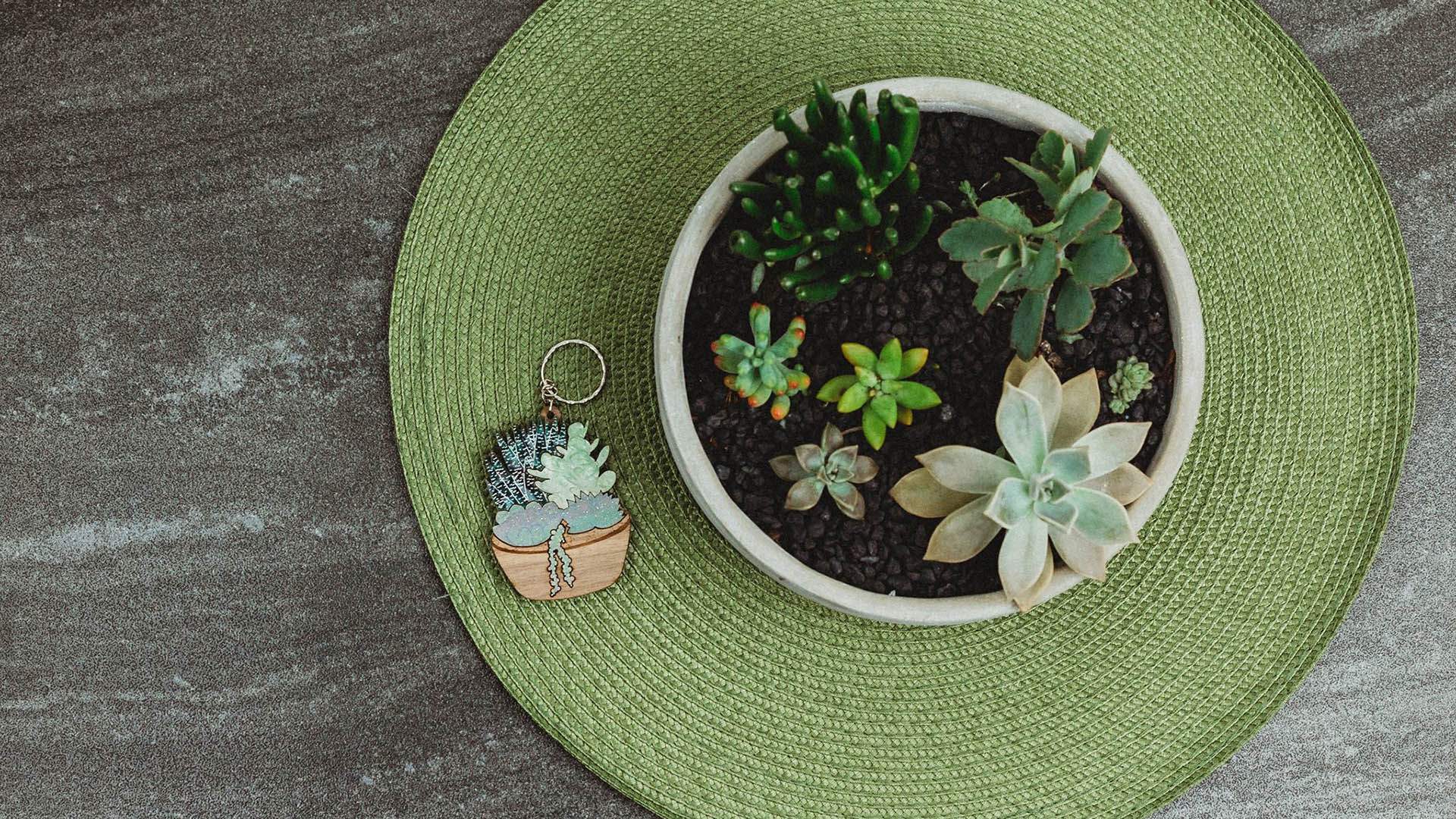 If you're eager to start welcoming new green babies on the regular, here's how it works. Customers sign up on ongoing basis, with Botanic Box packages ranging from three to six to twelve months. For the duration of your subscription, you'll receive a different plant and a handmade item around the 15th of each of every month, all for $49.95 per month.
You can join Botanic Box yourself, or sign someone else up as a gift — and if you're feeling less than financial, you can drop hints to everyone you know. One to keep in mind when shopping for birthday or Christmas presents.
For more details, visit botanicbox.com.au.
Top image: Botanic Box / McKenzie House / Alle Grace Photography.
Published on July 20, 2019 by Sarah Ward