DESIGN & STYLE
Australia Is Set to Swelter Through a Hotter-Than-Average Autumn
Don't pack away your pedestal fans just yet.
Australia Is Set to Swelter Through a Hotter-Than-Average Autumn
Don't pack away your pedestal fans just yet.
Whether you like it or not, summer's balmy weather is set to last a little bit longer this year, with most of Australia forecast to score a hotter-than-average autumn.
Off the back of a record-breaking summer — with January the hottest month ever recorded in Australia — the good folk at the Bureau of Meteorology have released their climate outlook for the March to May period, revealing that most of the country is in for warmer days and stickier nights than we usually see at this time of year. Yep, the soupy weather is set to continue.
In fact, if you call mainland Australia home, there's an 80 percent chance you'll experience autumn temperatures that are a whole lot warmer than the median.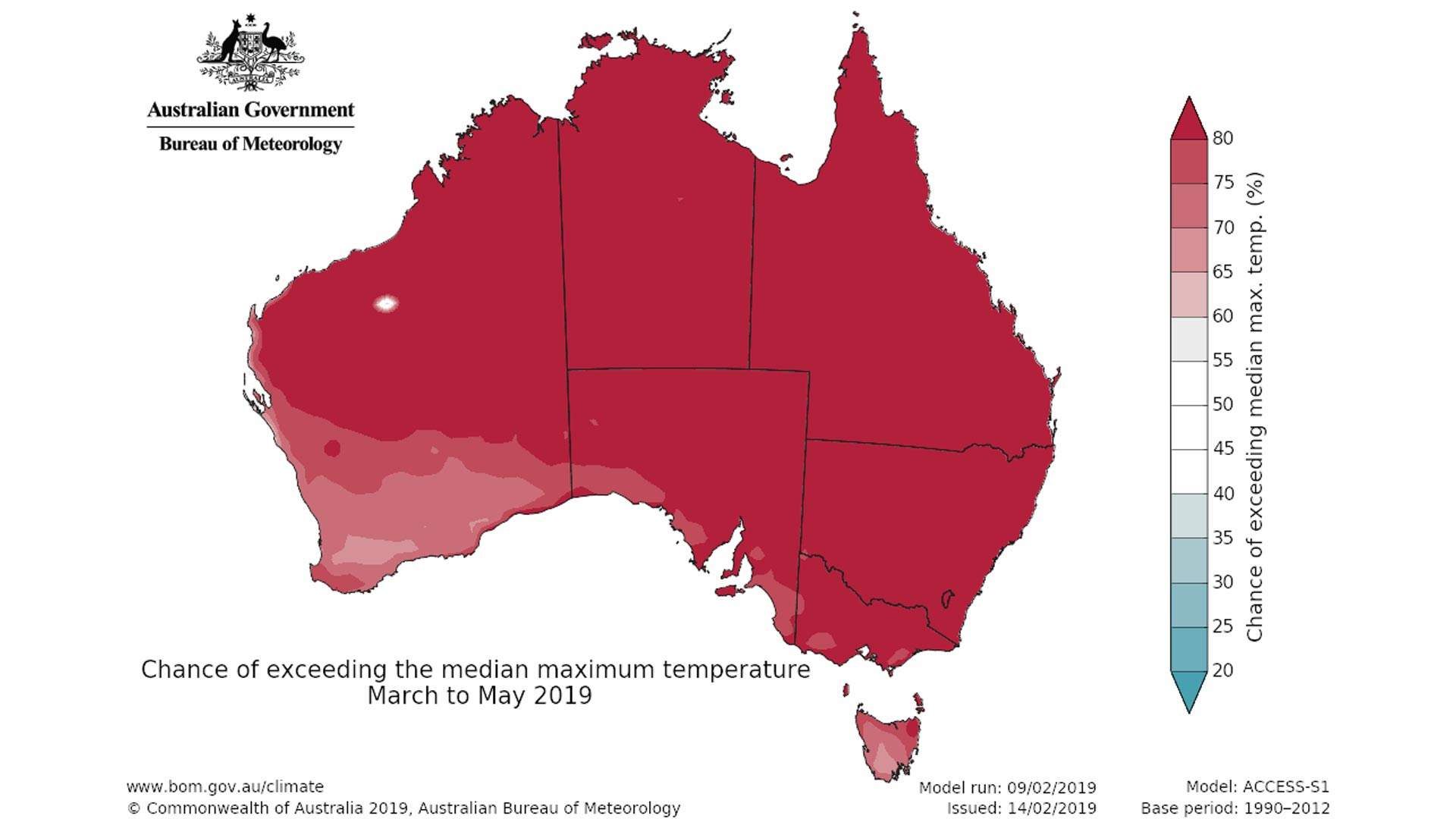 To give an idea of exactly what that all means, the average daily maximum temperature for March sits at around 24.2 degrees in Melbourne, 24.8 in Sydney and 29.1 in Brisbane. In May, it's around 16.7 degrees for Melbourne, with 19.5 for Sydney and 24.5 for Brisbane. The BOM is forecasting that we'll see warmer than that across the three months.
Unfortunately for farmers, large parts of the north are looking to struggle through drier-than-average autumns, too. The southern part of the country, however, is expected to cop the usual rainfall.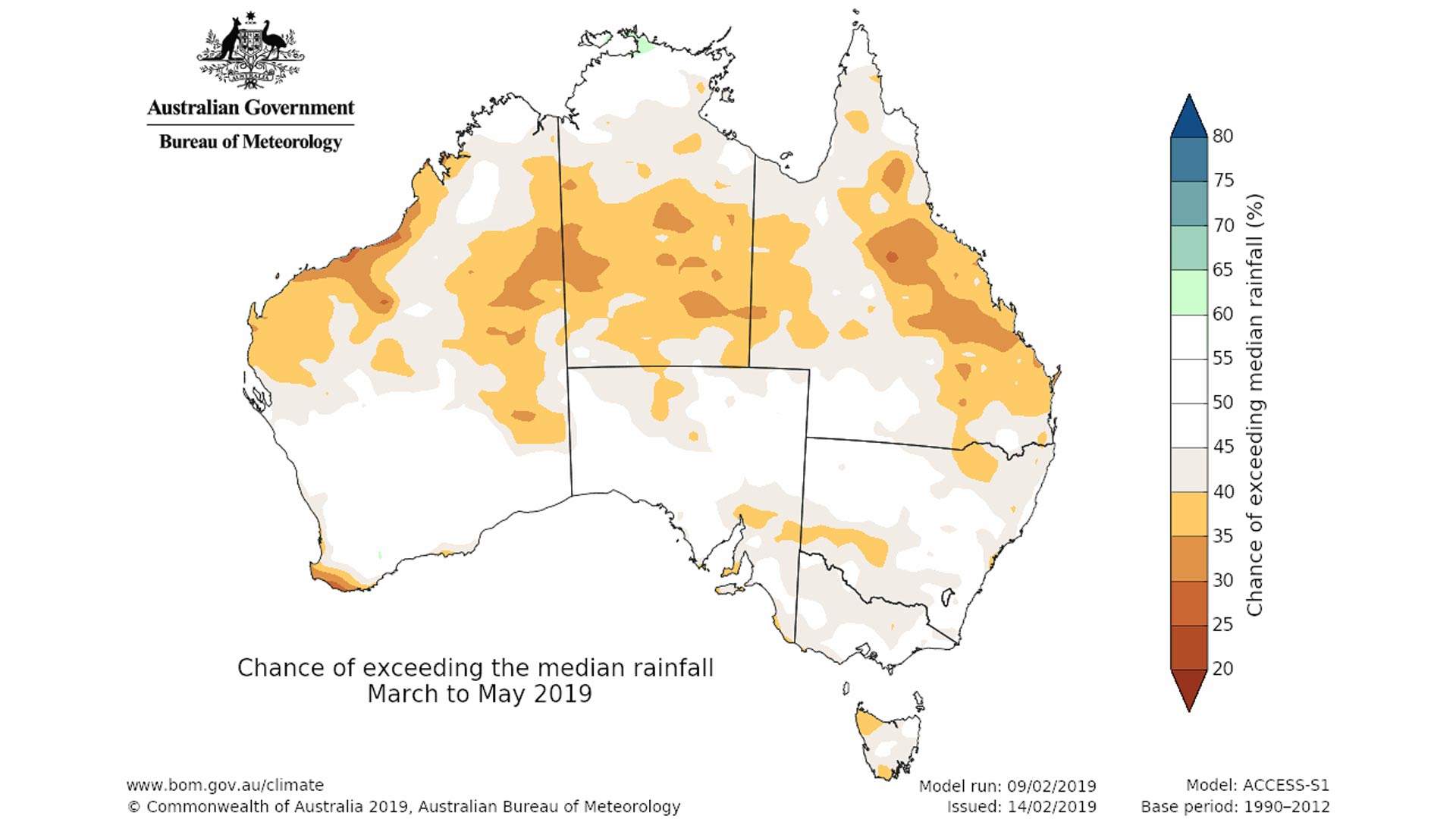 Looking further into the year — and getting a touch technical — the BOM's senior hydrologist, Dr Robert Pipunic, says there's a 50 percent chance of El Niño forming over the next couple of months, which is double the normal risk this time of year. This means we could see warmer-than-average temperatures and low levels of rainfall continue into winter, too. If you'd like to know more about what exactly El Niño is, and how it impacts Australia, the BOM has a whole heap of fun facts over here.
NSW folk survived their second-warmest autumn on record last year, with the statewide mean temperature clocking in at 1.88 degrees hotter than the average. And let's not forget that in 2018, overall, Australia copped its third-warmest year ever. With another sweaty autumn on the way, 2019 looks well set to steal that title.
Image: Mark Chew for Visit Victoria.
Published on February 15, 2019 by Libby Curran