American Express Lounge at Vivid Sydney
Vivid views don't get better than this.
in partnership with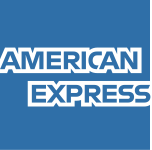 If there's one Sydney event that can evoke both FOMO and JOMO (that's the 'joy of missing out'), it's Vivid. The Sydney spectacle of lights, art and culture is a must-do every year. The problem is that everyone knows it — so battling the crowds is enough to make you crawl into your blanket fort and skip the whole thing. Well, we've found a way for you to avoid the crowds and enjoy the whole shebang in luxury with the best views and a drink in-hand.
American Express has snagged the best spot overlooking the gorgeous harbour at Cruise Bar's rooftop and will be hosting an exclusive lounge throughout the festival for both cardholders and guests.  Nab a spot next to a heater in this luminous lounge — Vivid views don't get better than this.
Whether you're kicking off your night here or dropping in midway through your Vivid tour for some relief from the cold, the Amex lounge is your haven to escape the crowds and take in the sights. Enjoy uninterrupted, panoramic views of the sparkling Sydney Harbour and Sydney Opera House while sipping on Champagne and nibbling on cheese, Lebanese chicken wings and flatbreads and dip. Plus, DJs will also be playing on Friday, Saturday and Sunday nights.
These exclusive views are free for Amex cardholders. If you don't have an Amex yet, this is your chance to get a taste of the perks that having one of those cards in your wallet allows. Non-cardholders can register to gain complimentary access to the lounge after 8pm — simply show your confirmation email at the door.
The Amex Vivid Lounge will be open every night of Vivid — from Friday, May 24 to Saturday, June 15 — between 5.30–10.30pm. To get your name on the list, head over here.
Overseas Passenger Terminal, The Rocks

Circular Quay West, The Rocks

77/79 George Street, The Rocks

First floor, Orient Hotel, 1 Kendall Lane, The Rocks

89 George Street, The Rocks

140 George Street, The Rocks
Friday, May 24 - Sunday, October 13

NGV International

Tuesday, June 4 - Tuesday, June 4

Various locations across Sydney

Friday, May 24 - Saturday, June 15

Royal Botanic Garden Sydney

Friday, June 28 - Sunday, July 21

St Mary's Cathedral Forecourt

Saturday, June 1 - Sunday, June 2

Paddington Town Hall

Sunday, May 5 - Wednesday, June 5

Haldon Street
Friday, May 24 - Saturday, June 15

The Rocks

Friday, March 29 - Sunday, July 21

Major Sydney galleries

Friday, March 1 - Monday, June 10

Museum of Contemporary Art Australia

Friday, May 24 - Saturday, June 15

First Fleet Park

Friday, May 24 - Saturday, June 15

Four Seasons Hotel Sydney

Tuesday, December 18 - Sunday, September 1

Customs House
Tap and select
Add to Home Screen
to access Concrete Playground easily next time.
x