FOOD & DRINK
Chiswick x Four Pillars Garden Table Experience
Chiswick's kitchen garden has been turned into a private dining area serving a seasonal set menu and gin cocktails.
Autumn can often be the forgotten season. It's the time for apple picking and orange-hued leaves, but it just doesn't hold the same excitement as summer or winter. Matt Moran's Woollahra outpost, Chiswick, is finally giving these under-appreciated few months their time in the sun, though — with an autumn-inspired set menu dining experience taking over the venue's lush garden.
Throughout April, Chiswick is collaborating with Four Pillars to turn its kitchen garden into a private dining experience, complete with a four-course vegetarian menu created by Head Chef Francois Poulard. The menu is designed as a fresh take on the farm-to-table concept, and each course is paired with a different Four Pillars cocktail or spitz.
On arrival, guests will be taken on a tour of the kitchen garden before being seated for the dining experience. One the menu, you'll find a highlights from the Chiswick menu including heirloom tomato tart paired with a negroni spagliato; gnocchi with pumpkin and a tartufo; potatoes with anchovy, caramelised onion and a freezer martini; and blood plum crostata with Messina's jersey milk and a bloody shiraz gin old fashioned as a nightcap. As a memento for your time in the kitchen garden, diners will also take home a bottle of Chiswick's garden soda.
The experience is open to groups of four, with bookings available at lunch and dinner Tuesday–Friday every week in April. The experience will set you back $150 per person, or $125 if you opt for non-alcoholic cocktails.
The full menu and bookings are available at the Chiswick website.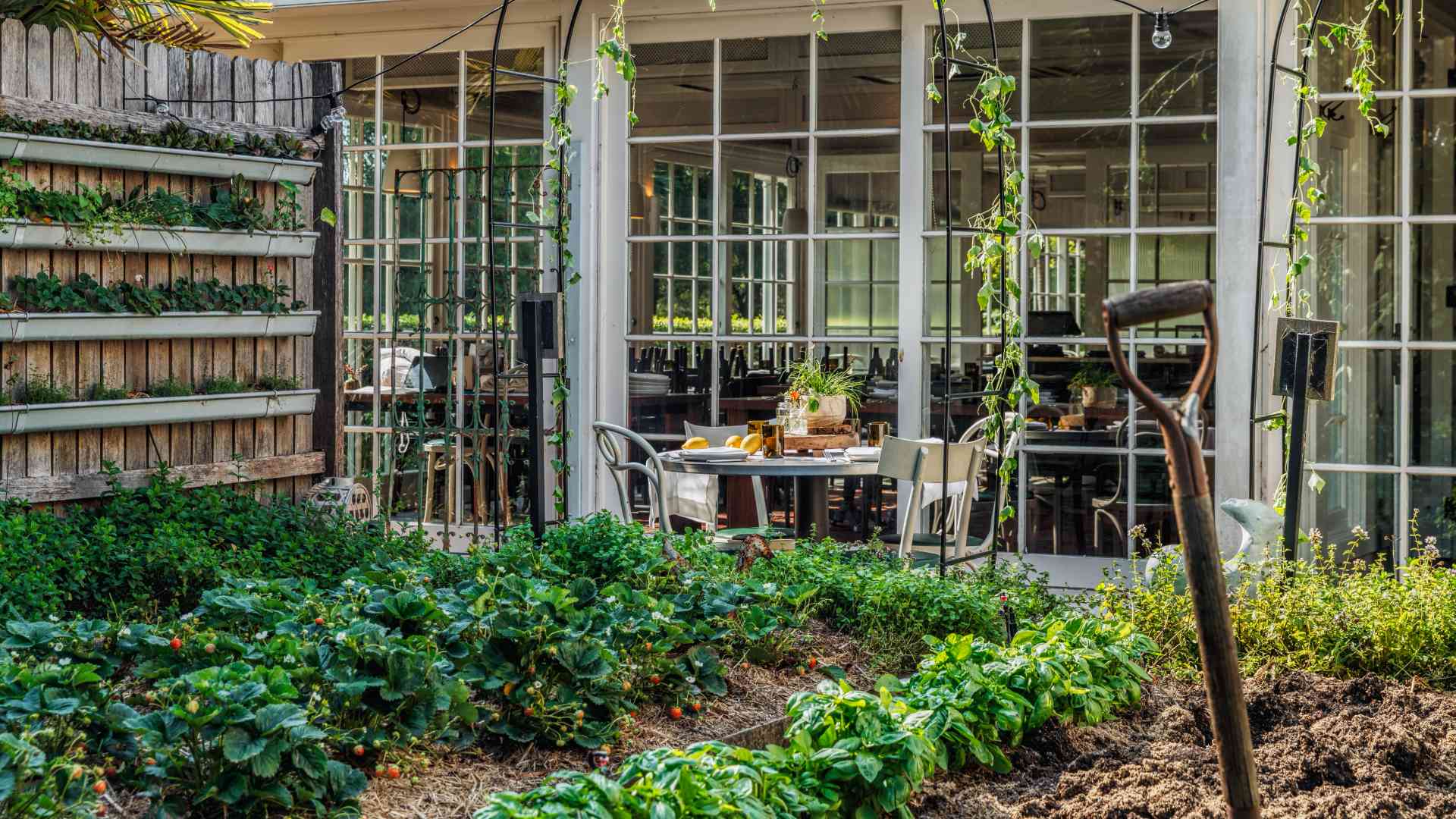 Images: Steve Woodburn.
Food & Drink

Wednesday, September 1 - Sunday, October 24

The Star Sydney

Food & Drink

Thursday, September 9 - Friday, October 1

Online

Food & Drink

Wednesday, September 1 - Sunday, October 24

CicciaBella Osteria + Bar

Food & Drink

Saturday, September 18 - Saturday, September 18

Fabbrica

Food & Drink

Thursday, August 5 - Thursday, September 30

Restaurant Hubert
Food & Drink

Thursday, September 16 - Sunday, October 31

Dear Sainte Éloise

Food & Drink

Wednesday, September 1 - Sunday, October 24

Bistrot 916

Food & Drink

Tuesday, June 29 - Saturday, October 9

Nel Restaurant

Food & Drink

Wednesday, September 1 - Sunday, October 24

CicciaBella Osteria + Bar

Food & Drink

Thursday, August 5 - Thursday, September 30

Restaurant Hubert