First, it was a 1990 John Waters-directed film starring Johnny Depp in the titular role. Since 2007, it's been the second of the iconic director's movies to get the stage musical treatment — after Hairspray, of course. We're talking about Cry-Baby, which has already picked up four Sydney Theatre Awards, and is now heading to the Sydney Opera House.
From Thursday, July 22–Sunday, August 15, songs such as 'I'm Infected' and 'Girl, Can I Kiss You With Tongue?' will echo throughout the famed venue, all thanks to Cry-Baby The Musical. Sure, you've seen plenty of takes on the teen rebel genre before — it's a cinema staple, after all, and has been since the 50s — but only Waters could've dreamed up this Baltimore-set tale.
The musical follows Wade 'Cry-Baby' Walker, leader of the 'Drapes'. He falls for Allison, a 'Square' rich girl — and yes, if you're thinking about West Side Story or Grease, that's understandable. But, again, the key is Waters. His tongue-in-cheek film has been adapted by the same team that first brought Hairspray to the stage, too.
For the Opera House shows, the folks behind the musical's aforementioned award-winning run at the Hayes Theatre Co are returning, too — including Hayes Theatre Co is director Alexander Berlage (American Psycho — The Musical), Christian Charisiou (The Wedding Singer) as Cry-Baby and Ashleigh Rubenach (Sound of Music, Muriel's Wedding) as Allison.
Tickets go on sale at 9am on Tuesday, April 27 for Sydney Opera House Insiders, 9am on Wednesday, April 28 for What's On pre-sales and 9am, Friday, April 30 for the general public.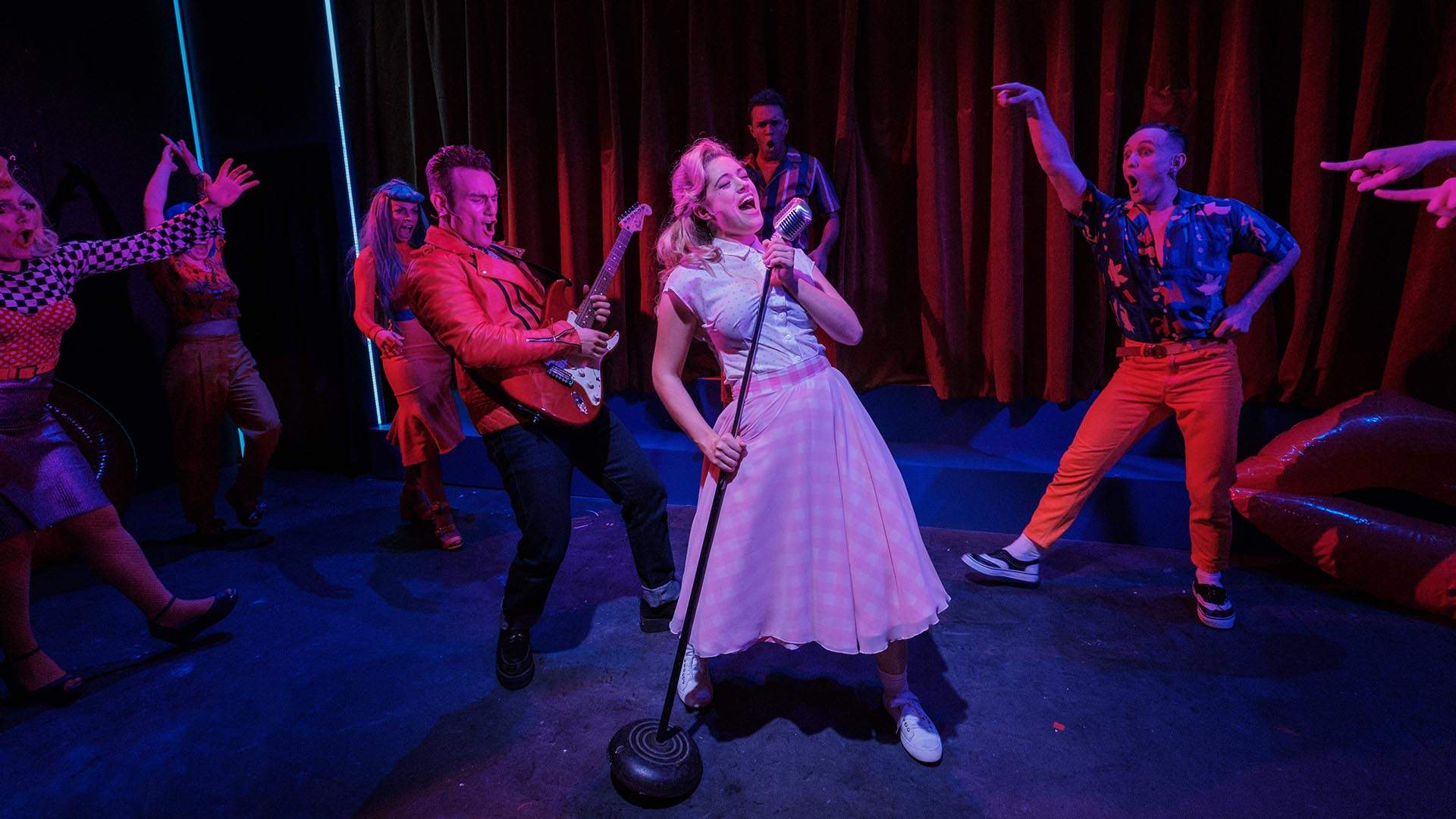 Images: Hayes Theatre Co, Robert Catto.
Food & Drink

Lower concourse, Sydney Opera House, Bennelong Point, Sydney
Food & Drink

Saturday, October 9 - Sunday, March 27

Royal Botanic Garden Sydney

Food & Drink

Wednesday, October 20 - Thursday, December 1

About Time

Food & Drink

Tuesday, April 20 - Tuesday, October 26

Various Sydney venues