Fountain of Goose
Sip complimentary vodka cocktails at this blissful pop-up bar.
in partnership with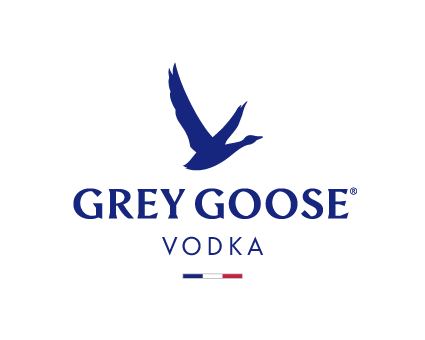 If you have dreams bubbling away of swanning about on the French Riviera and downing cocktails as a gentle wind caresses you, and then an irresistible French person arrives and sweeps you off your feet, we've got good news for you. Well, on the first bit — we can't control the weather or your love life, unfortunately. Grey Goose, purveyors of very fine vodka, have whipped up a very European-style summer pop-up for you: the Fountain of Goose.
For five days this November, a white marble fountain will be set up in Circular Quay's First Fleet Park and it's going to be offering more than just a beautiful summer aesthetic. It'll be serving up complimentary vodka, lime and soda mini-cocktails — a classic, summery and simple concoction that requires the best quality ingredients, starting with the vodka. At the bar, you can also catch a glimpse at Grey Goose's collaboration with French fashion label Maison Labiche for its limited-edition 'Riviera' bottle. Plus, at the pop-up, you'll enjoy spontaneous entertainment and other experiences. Better yet? You'll have the chance to try the limited-edition espresso martini gelato, which Grey Goose has created in collaboration with Gelato Messina, on Friday, November 22 .
You'll also be able to pick up a specialty cocktail coupon which you can redeem at Quay Bar and Maybe Sammy — which was recently named one of the best bars in the world — to keep the good summer vibes going.
The Fountain of Goose pop-up bar will be open from Wednesday, November 20 through Sunday, November 24. It'll be open from 2–6pm on Wednesday; from 2–6pm on Thursday; from 3–7pm on Friday; and from 1–5pm on Saturday and Sunday.
Searching data...
Sorry, no results in this area
Food & Drink

Thursday, November 19 - Sunday, November 22

The Rocks

Food & Drink

Monday, September 21 - Monday, November 30

Online

Food & Drink

Tuesday, October 20 - Tuesday, October 20

Various Sydney venues

Food & Drink

Tuesday, September 22 - Saturday, November 21

The Imperial Hotel

Food & Drink

Friday, May 7 - Saturday, May 8

Sydney Showground

Food & Drink

Saturday, October 31 - Saturday, October 31

Icebergs Dining Room and Bar
Food & Drink

Thursday, October 1 - Saturday, October 31

The Morrison Bar & Oyster Room

Food & Drink

Tuesday, October 20 - Tuesday, October 20

Various Sydney venues

Food & Drink

Monday, September 28 - Saturday, October 31

Various Sydney venues

Food & Drink

Tuesday, October 20 - Saturday, November 7

Various locations across Sydney

Food & Drink

Wednesday, September 2 - Monday, November 30

Various locations across Sydney