FOOD & DRINK
Highballs and Bagels at Maybe Sammy
Maybe Sammy's bespoke Johnnie Walker highball takes whisky to the next level.
in partnership with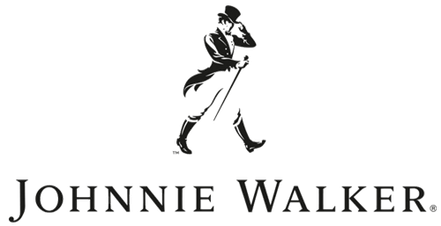 If it's been a while — or never — since you last visited Maybe Sammy, there's never been a better time to stop by. Right now, the 50s-inspired cocktail bar that takes its name after jazz era icon, Sammy Davis Jr., is taking visitors on a new drinking adventure, in the form of a whisky highball.
And we're not talking about the whisky highball as you've always known it, with plain soda and any old whisky in the rail. We're talking about a reinvention. What else would you expect from Maybe Sammy, which won Best New International Cocktail Bar of the Year at the 2019 Spirited Awards in New Orleans? The venue is famous for its retro Las Vegas-influenced decor as well as its signature beverages featuring theatrical touches, from pop rocks to rose petals.
Bar owner Stefano Catino has joined forces with bartender Andrea Gualdi, who was named 2017 World Class Australia Bartender of the Year, to create a deluxe, bespoke version of the classic whisky highball. This beauty — dubbed Johnnie & Flamingo ($15)— is a perfectly-balanced and refreshing tasting concoction of three delightful ingredients: house-made tropical soda, house-made flamingo cordial (that's citrus and coconut) and Johnnie Walker Black Label Blended Scotch Whisky.
Ready to try it? Drop into Maybe Sammy anytime from Tuesday, September 17. You'll find it in The Rocks, making it an ideal spot for a sneaky after-work drink. The pink velvet banquettes, gold lamps, brass fittings, marble tiles and splashes of greenery will transport you to total relaxation — and have you ready for cocktail-sipping — in minutes.
What's more, to match the Johnnie & Flamingo, Maybe Sammy's excellent kitchen team is pairing a Smoking Gun bagel for $20, available between 4.30–6.30pm on weekdays. Arrive, not only thirsty, but hungry, too.
Food & Drink

Thursday, September 9 - Friday, October 1

Online

Food & Drink

Wednesday, September 1 - Sunday, October 24

CicciaBella Osteria + Bar

Food & Drink

Saturday, September 18 - Saturday, September 18

Fabbrica

Food & Drink

Thursday, August 5 - Thursday, September 30

Restaurant Hubert
Food & Drink

Tuesday, April 20 - Tuesday, October 26

Various Sydney venues

Food & Drink

Thursday, August 5 - Thursday, September 30

Restaurant Hubert

Food & Drink

Thursday, August 5 - Thursday, September 30

Frankie's

Food & Drink

Wednesday, September 1 - Sunday, October 24

The Star Sydney