Free Ramen at Ippudo Westfield
The first 300 customers through the door will score free ramen, plus a two-for-one deal will run all day.
Ippudo's flagship store (Westfield CBD), is giving away 300 bowls of ramen on Tuesday, December 13 to celebrate its ten-year anniversary. That's oodles of noodles.
The first 300 customers to Ippudo Westfield can choose from the signature shiromaru, akamaru or karaka-men ramen for free. For first-timers, the shiromaru — Hakata-style ramen with juicy pork loin, crunchy bean sprouts and silky black mushrooms — is the speciality that put Ippudo at the top of the ramen trade. If you like your ramen creamier, opt for the karaka-men and you'll be served a bowl of tonkotsu broth with Ippudo's secret dashi, spicy minced pork miso and pork belly.
These bowls of brothy goodness have been on our list of the best ramen in Sydney for quite some time — so this is the perfect excuse to give them a try if you haven't already.
But don't worry if you're not one of the first 300 customers. For the rest of the day, they'll be offering a buy-one-get-one-free deal for all ramen on the menu.
But keep in mind that both deals (the free ramen and the two-for-one ramen) are specifically dine-in only. That means no dining at the desk back in the office.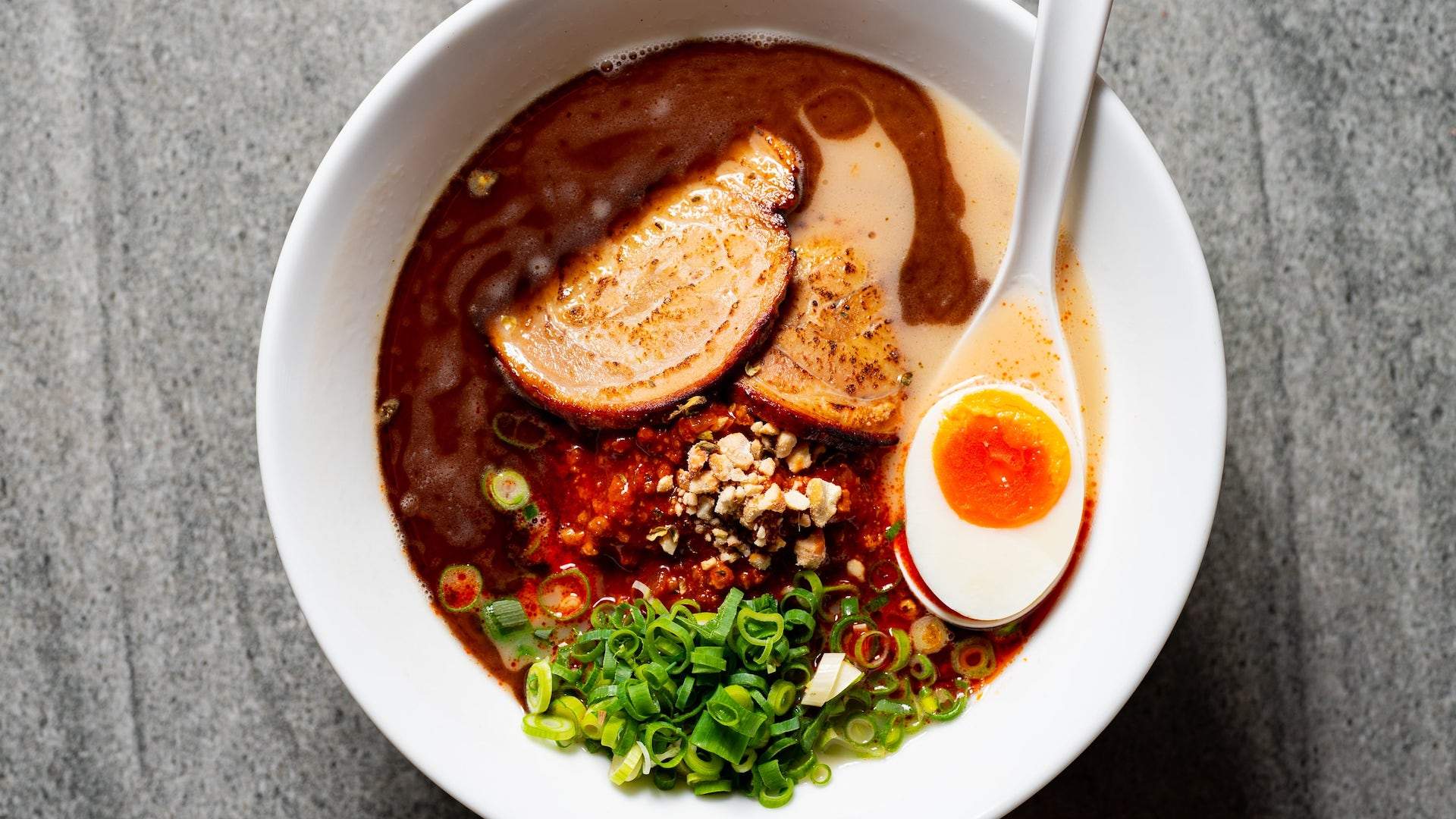 Head to Ippudo in Westfield Shopping Centre from 11:30am to get some free ramen. Check out their Instagram page for more info.
Images: Leigh Griffiths