Magnums and Movies 2023
Restaurant Hubert is dedicating decadent evenings to cinema and super-sized vino.
If catching a flick in style is your thing, get ready to plan a night out at Restaurant Hubert. The subterranean CBD restaurant and theatre is back with another season of its hit Magnum & Movies series for 2023, entertaining Sydneysiders with film, food and plenty of wine (in magnums, of course).
It'll largely all take place every second Monday in Hubert's Theatre Royale, to really ramp up the film-meets-dinner vibe. Each evening will feature plenty of popcorn; canapes on arrival; an intermission buffet featuring braised beef cheek, roasted heirloom carrots and seasonal buttered greens; Restaurant Hubert's famous crème glacee for dessert; and magnums of wine, which will be passed around throughout the night.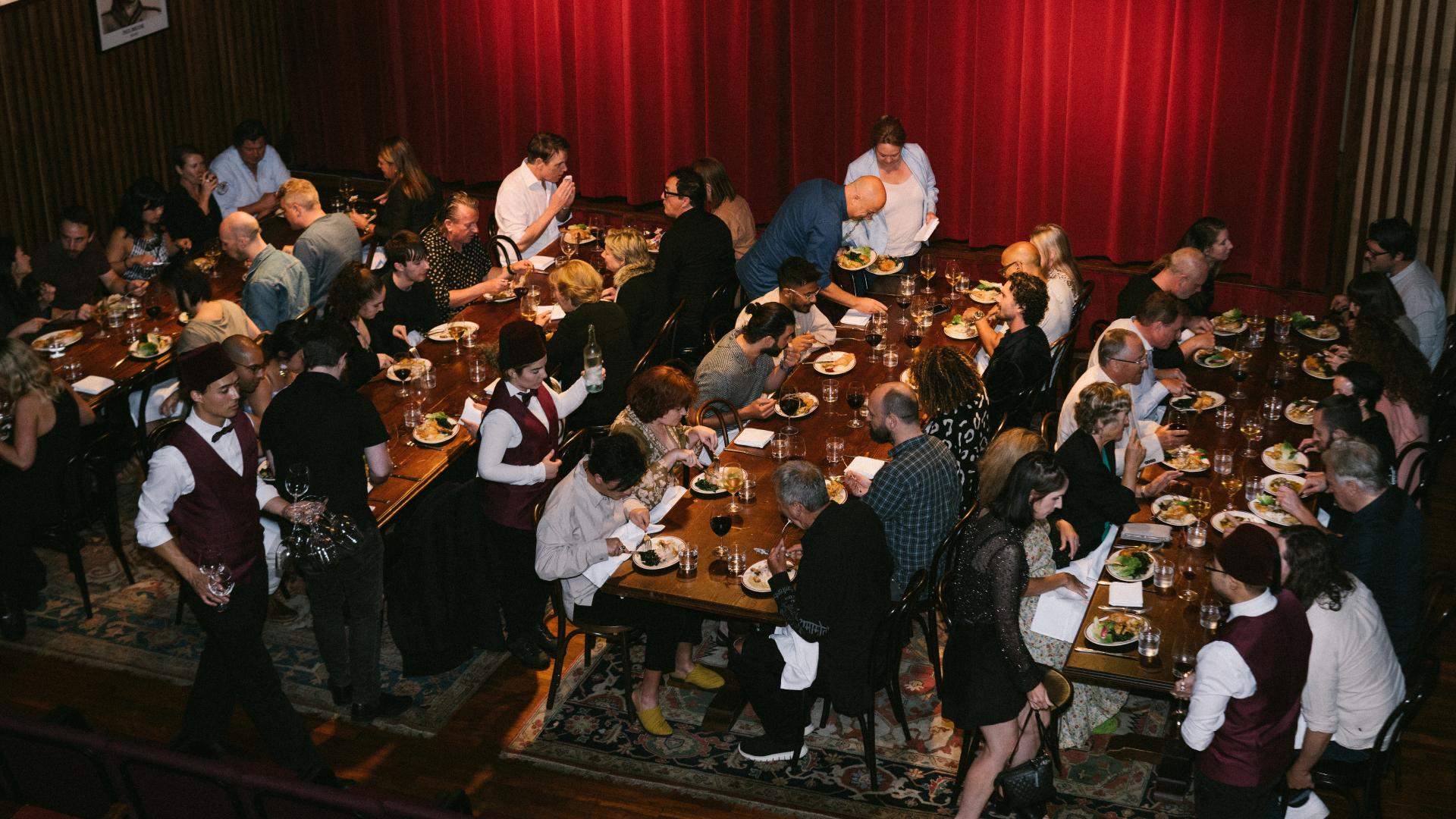 While past events have had running themes, this season's group of films is quite varied. Star-studded titles like The Big Short (January 23) sit alongside classics such as Amelie (February 13 and February 14) and Whiplash (March 27), while other picks include Dallas Buyers Club (February 27) and beloved music documentary Searching for Sugar Man (March 13).
Tickets don't come cheap at $165 per head, but that price includes everything (food, wine, film andpopcorn). And, it's the kind of decadent weeknight affair you don't get to enjoy every day.
These sessions unsurprisingly sell out quickly, so booking your spot ASAP is recommended.