TRAVEL & LEISURE
Murder Mystery at Sea: The Great Ratsby
Solve a creepy murder mystery on the harbour. On a luxury yacht. At night.
Murder Mystery at Sea: The Great Ratsby
Solve a creepy murder mystery on the harbour. On a luxury yacht. At night.
In the long line of immersive experiences, perhaps the most original is the classic murder mystery. If you were a big fan of Cluedo as a kid, you know how this one goes — a group of shady characters find themselves grouped together under suspicious circumstances, and that's when the ultimate crime is committed.
A spooky murder mystery is one thing, but take it to the high seas, make it interactive and you've got a whole new level of bone-chilling fun. So, we're betting you'll want some pretty strong nerves to tackle the Australian National Maritime Museum's returning Murder Mystery at Sea experience.
Running on Friday and Saturday evenings between January 10–25, this one's an immersive 'whodunnit' adventure called The Great Ratsby. It unfolds on the luxury Edwardian steam yacht Ena — at night — and is suitably set within a ritzy party.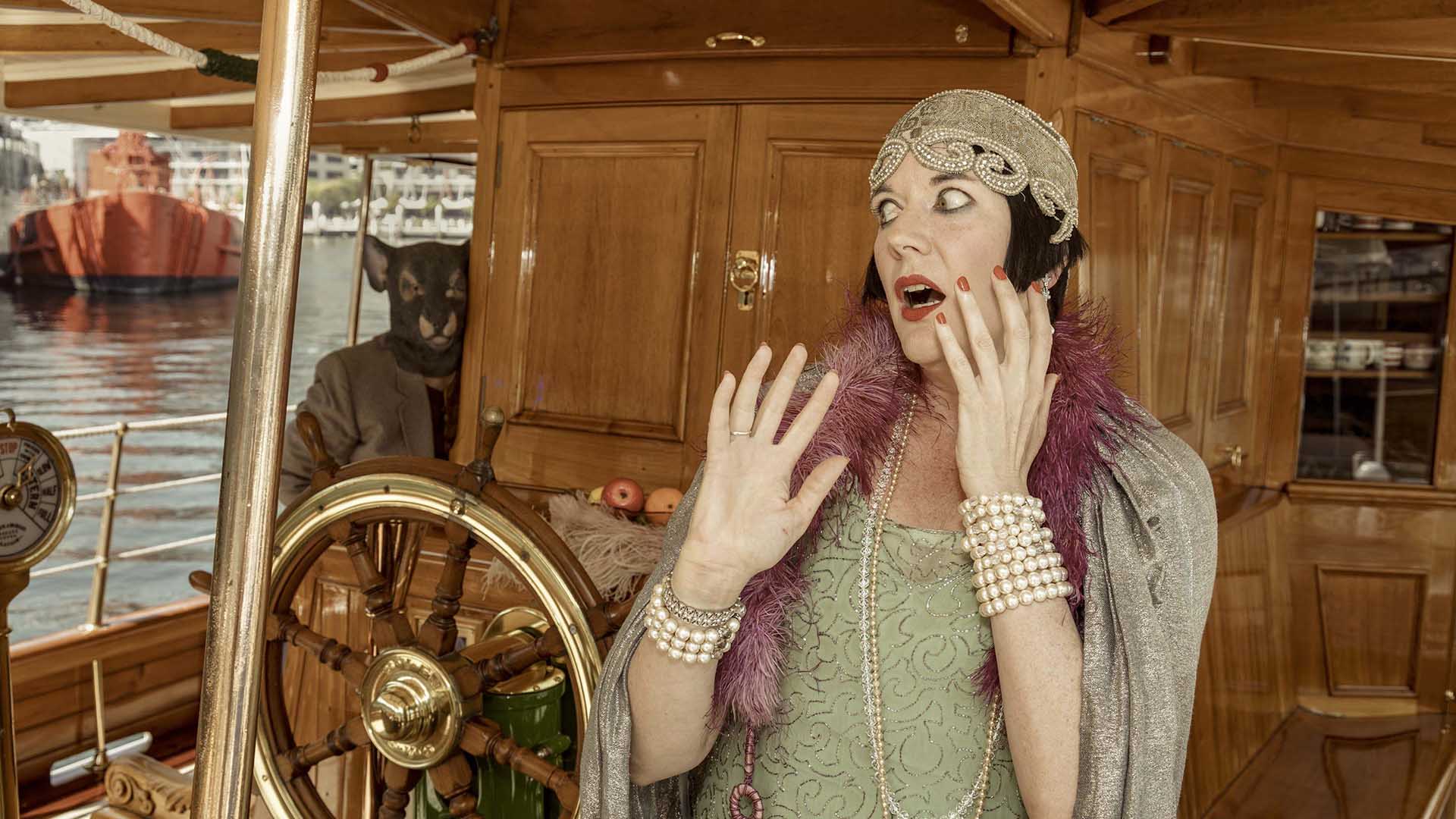 Across sessions at 6pm and 8pm on each of the six evenings, audiences will find themselves transported back to Sydney in the 1920s, mingling with the city's murky underworld, and cracking a series of clues to solve the mystery behind the body in the water. Tickets will set you back $70 or $60 if you're a student.
Searching data...
Sorry, no results in this area
Tap and select
Add to Home Screen
to access Concrete Playground easily next time.
x