ARTS & ENTERTAINMENT
Night Owls Film Festival 2021
A free outdoor film festival in the CBD for kidults and adults alike.
Summer is over, but you can still channel its carefree feels with a spot of outdoor cinema — especially when the flicks are free.
This April marks the return of Darling Quarter's ever-popular al fresco film screenings, delivering 12 nights of outdoor movie magic for young and old (and in between).
Taking over the precinct's Village Green from Thursday–Sunday each week between April 1–18, the annual Night Owls Film Festival will this year kick off at 5.45pm nightly with a special family-friendly program — think kids' entertainment and a family feature film from 6.30pm. If your inner child (or actual child) loves movies like Big Hero 6, Sonic the Hedgehog, Finding Dory, Despicable Me and The Addams Family, you'll want to head along then.
But come nightfall on Fridays and Saturdays, it's the big kids' turn, with a program of grown-up movies screened from 8.30pm on select evenings. Well, mostly for adults — because Little Women, Ride Like a Girl and In My Blood It Runs are on the lineup, alongside Oddball, Go! and My Spy.
Be sure to bring along your picnic rug and accompany your cinema experience with eats from one of the many nearby vendors — Thai, sushi, pizza, Brazilian barbecue and gelato are all a short stroll away.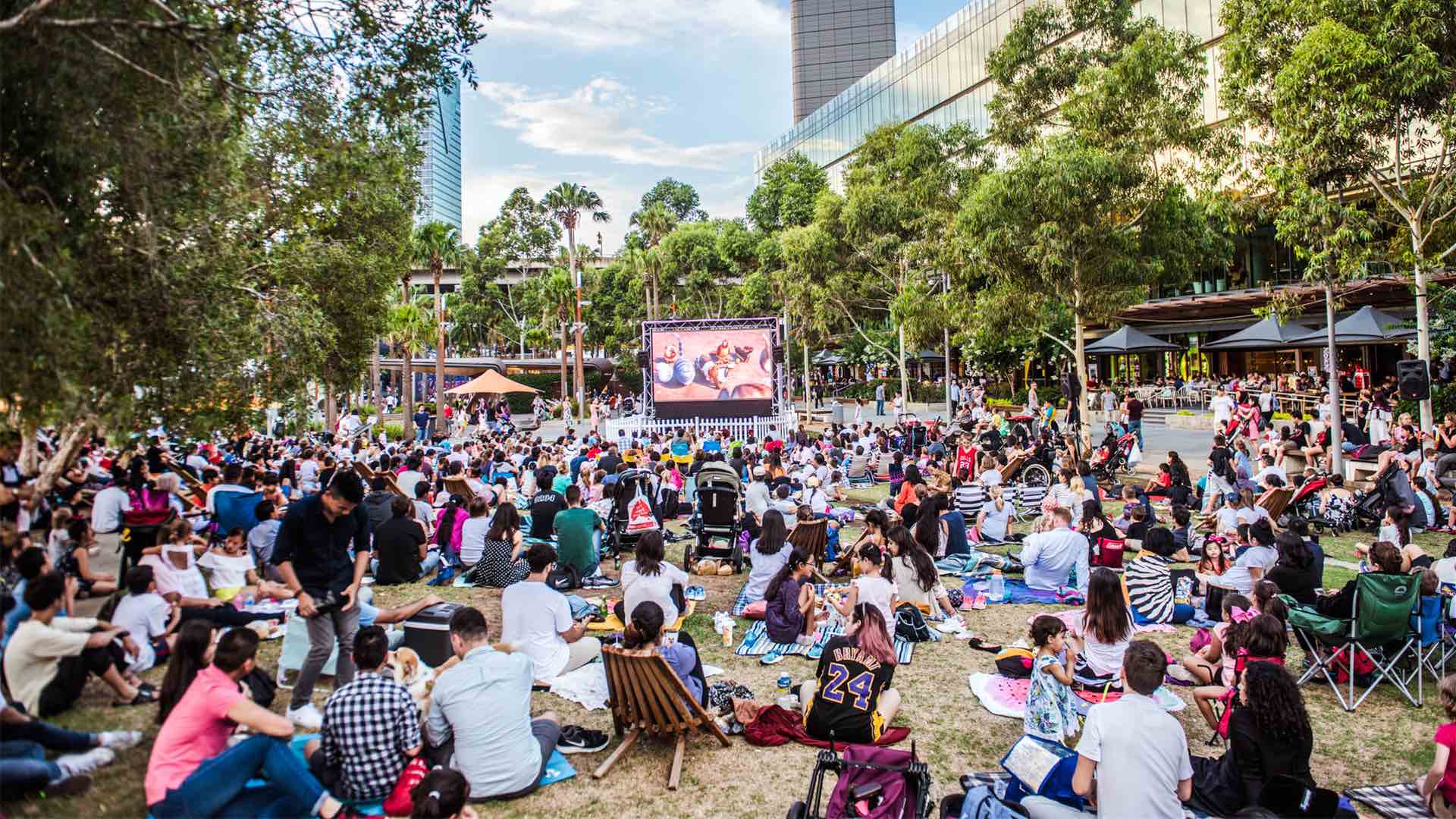 Design & Style

Saturday, April 3 - Sunday, April 18

Various locations across Sydney