FOOD & DRINK
Picnic Social
Close out your Sundays with drinks, free tunes and Opera Bar's harbour view.
Sydney's Opera Bar is an impressive spot for a drink every day of the year. Being perched right by Sydney Harbour will do that, of course.
Throughout spring and summer, however, the Sydney Opera House spot is paying extra attention to its Sunday lineup — so you can gather the gang, farewell your weekend and psych yourself up for the week ahead with a few drinks, a killer view, something to eat and a soundtrack of live tunes.
That's all on offer as part of Opera Bar's Picnic Social lineup, which takes over the venue each Sunday from 3–10pm. The bill changes weekly, but you can look forward to a heap of local talent. The first iteration of Picnic Social saw the likes of Setwun & Soulstranauts, Marco Vella and Lazywax grace the stage, plus DJ sets from Simon Caldwell, Kali and Lauren Hansom.
The first edition of Picnic Social 2.0 will feature Kyoshi playing live, DJ sets from Ben Fester, Caravan and Lord Safari, with the always vibrant Millie Sykes taking hold of hosting duties.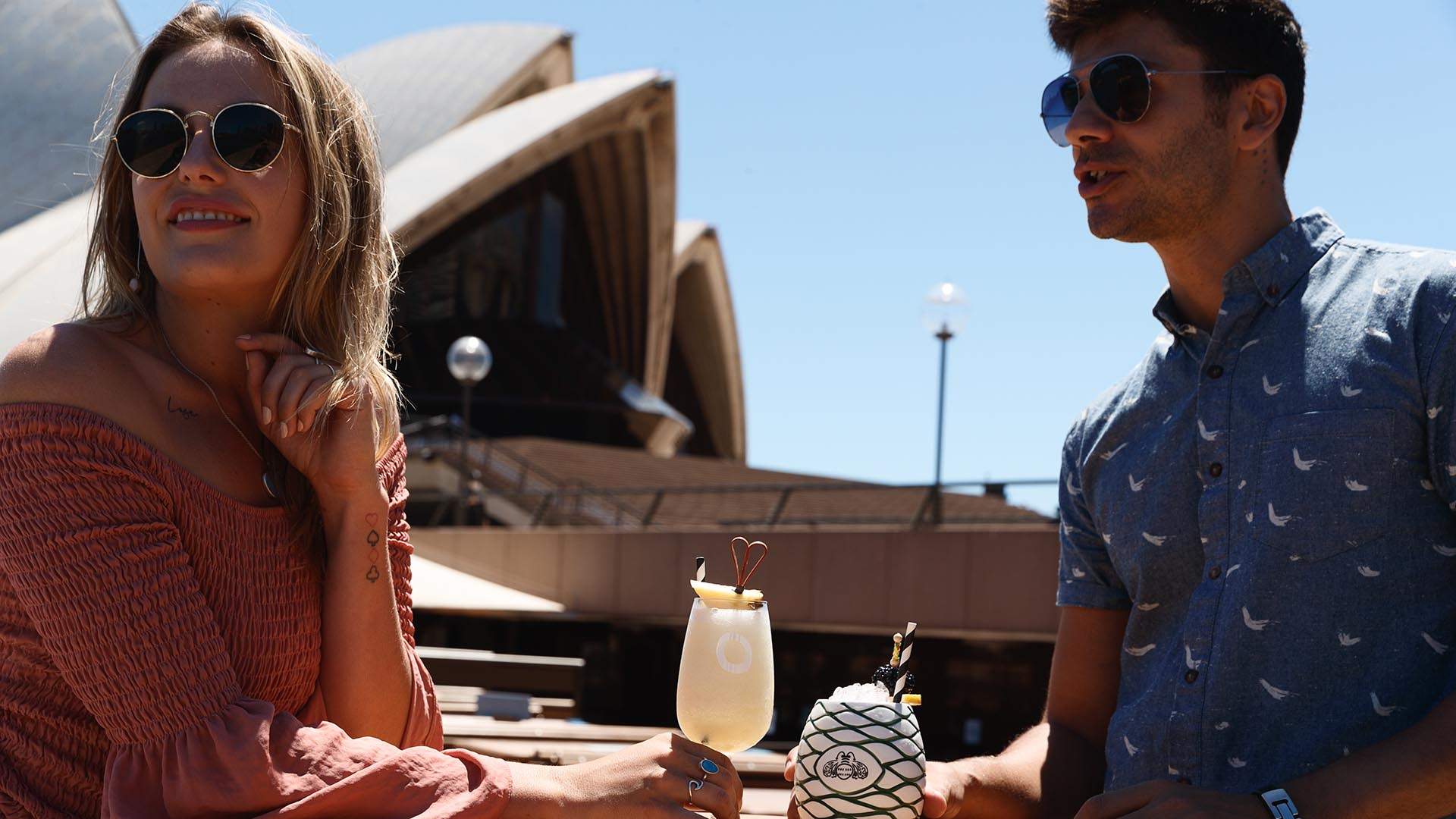 For each week's lineup — and to book your spot — head to Opera Bar's website. 
Images: Steve Woodburn.
Updated Thursday, October 14.
Food & Drink

Thursday, October 14 - Sunday, October 17

Harbourfront Seafood Restaurant

Food & Drink

Friday, October 15 - Sunday, November 7

IIKO Mazesoba

Food & Drink

Saturday, October 9 - Sunday, March 27

Royal Botanic Garden Sydney

Food & Drink

Wednesday, July 1 - Wednesday, July 1

The Morrison Bar & Oyster Room

Food & Drink

Saturday, September 18 - Saturday, September 18

Fabbrica
Food & Drink

Thursday, October 14 - Sunday, October 17

Harbourfront Seafood Restaurant

Food & Drink

Saturday, October 9 - Sunday, March 27

Royal Botanic Garden Sydney

Food & Drink

Tuesday, April 20 - Tuesday, October 26

Various Sydney venues

Food & Drink

Sunday, October 6 - Sunday, October 6

NOLA Smokehouse and Bar