FOOD & DRINK
Soul Meets Cheers Vegan Night: Sicily Edition
A five-course vegan Italian banquet — with vegan wine and beer, too.
Already known for its bottomless vegan pizza and pasta feasts, Italian restaurant chain Salt Meats Cheese has been upping its cruelty-free food game at a monthly special event. Called Soul Meets Cheers, it serves up an entirely plant-based menu, featuring vegan versions of Italian classics.
For the feast's March outing — taking place at all Sydney venues from 5pm on Tuesday, March 9 — it'll be focusing on bites to eat inspired by Sicily. Think arancini with braised shiitake and fable ragu, pizza with grilled eggplant and roasted pine nuts, and cannoli with pistachio and vegan chocolate ganache. And yes, that's just a few of the dishes on offer.
Your $49 ticket also includes a glass of vegan wine or beer upon arrival.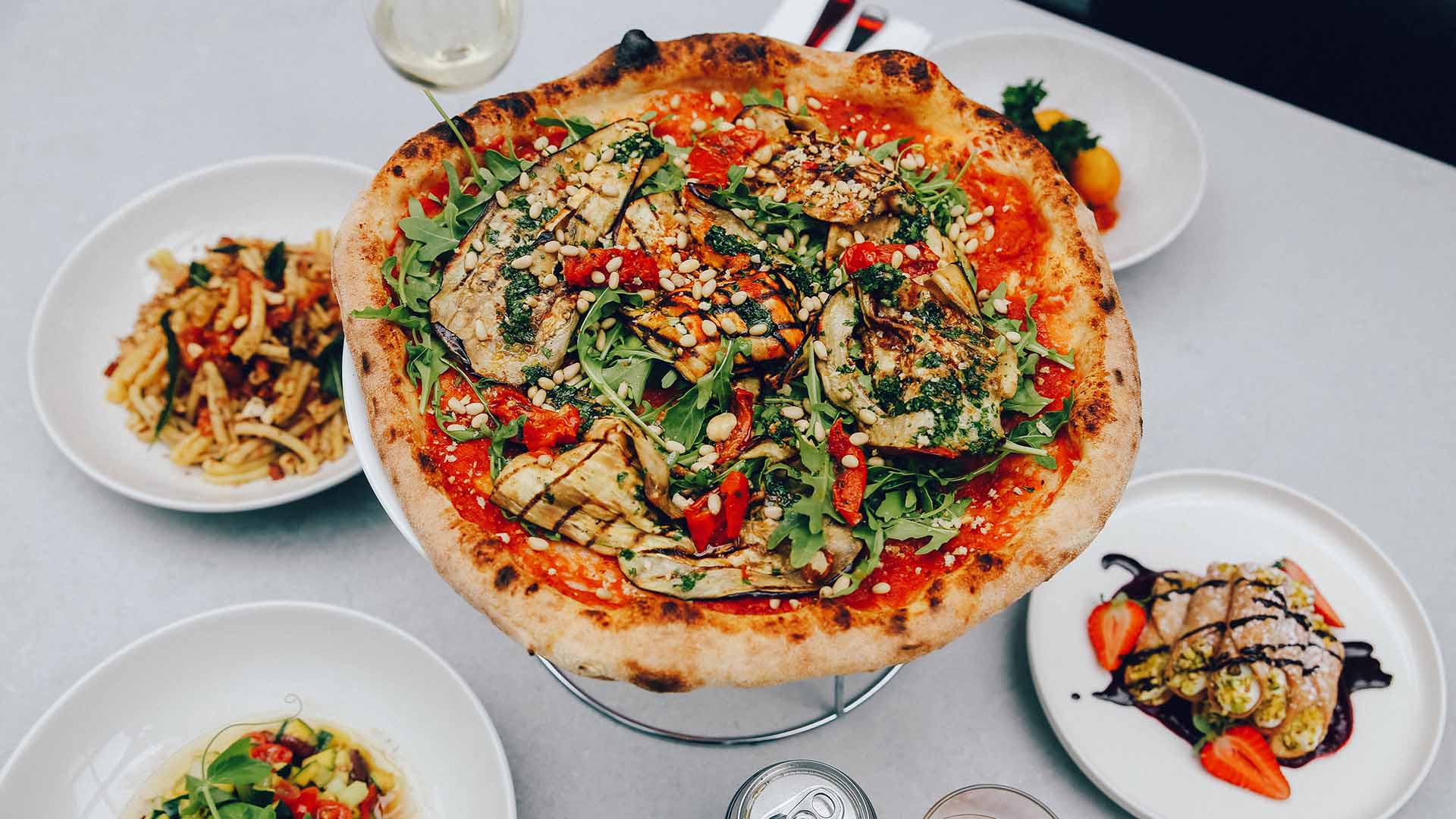 Food & Drink

Wednesday, October 20 - Thursday, December 1

About Time
Food & Drink

Wednesday, October 20 - Thursday, December 1

About Time

Food & Drink

Saturday, October 9 - Sunday, March 27

Royal Botanic Garden Sydney