FOOD & DRINK
Sydney Fish Market 36-Hour Seafood Marathon 2021
One of the world's largest fish markets is planning to open for 36 hours in the lead-up to Christmas.
Catering to our fierce love of seafood over the holiday period, Sydney Fish Market is once again pulling its annual all-nighter so you can get your hands on the freshest ocean treats for Christmas lunch.
Each year, the Fish Market — which will be relocated to a $250 million new site come 2023 — capably serves over 100,000 buyers looking to snag a deal. Between 5am on Thursday, December 23–5pm on Friday, December 24, the market is yours to scout out the most sumptuous fish, king prawns, oysters and calamari.
It's not only fish here, though. You can also peruse cold meats and cheeses at the deli for a grand charcuterie platter or stop by the onsite bakery and greengrocer. Or, if you're more of a Northern Hemisphere traditionalist, you can even pick up a turkey from the butcher. They sell basically everything here. If you're stuck for gifts, there are plenty of opportunities for that last-minute find. Head to the gift shop, florist or bottle shop.
"We're proud to be a part of the holiday tradition for so many Sydneysiders," Sydney Fish Market CEO Greg Dyer says.
Like most things in the past two years, the seafood marathon will be a little different. To keep things COVID-19-safe, you'll need to register upon arrival via QR code, social distancing will be enforced including controlled queuing and there will be a limit on how many people can be in the market at any one time.
"We expect visitor numbers to be high and urge customers to plan ahead by allowing extra time for arrival, shopping and celebrating," says Dyer.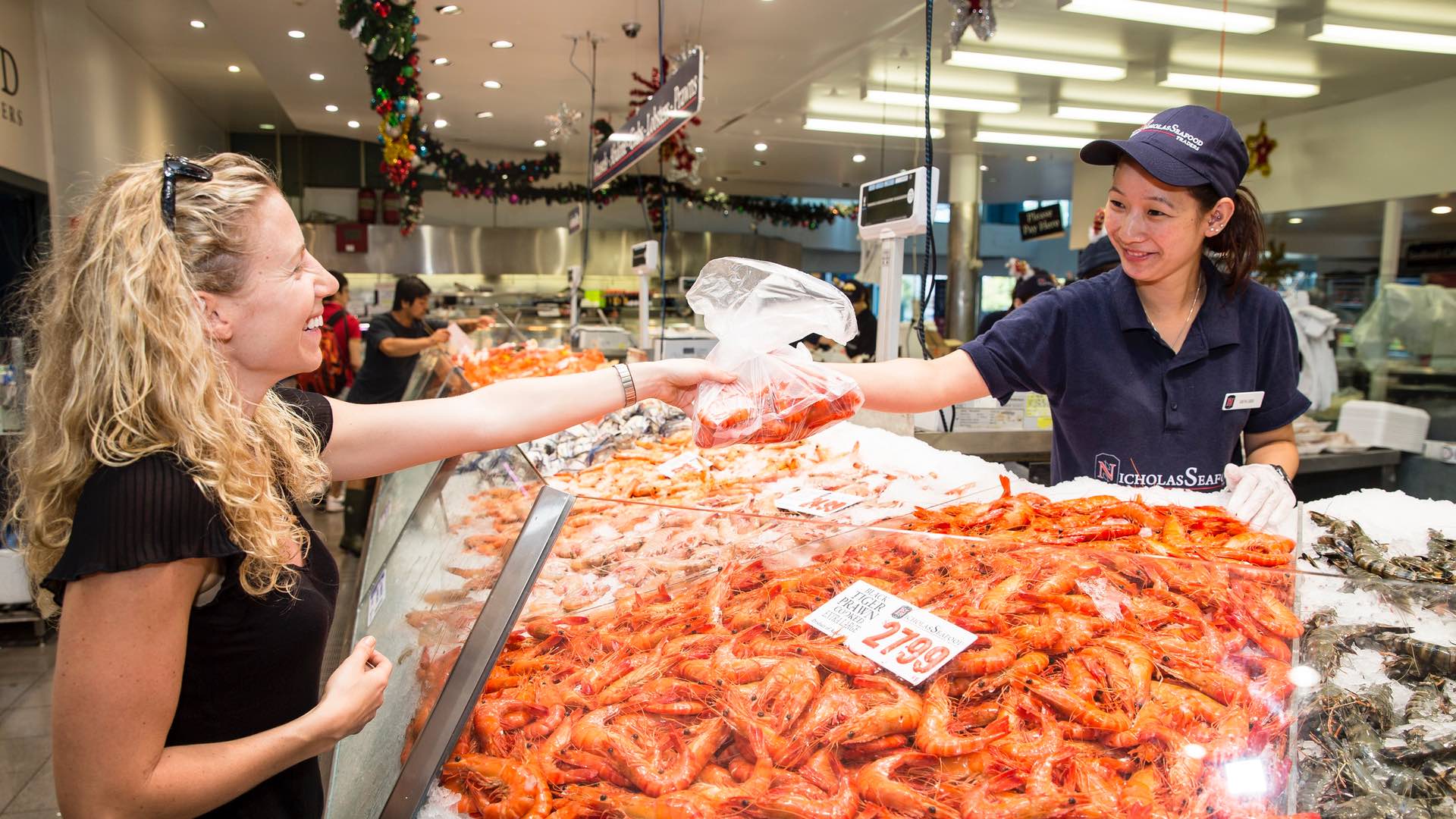 Food & Drink

Thursday, January 6 - Monday, February 14

Tarpeian Precinct, The Domain

Food & Drink

Friday, January 14 - Saturday, February 26

The Imperial Erskineville

Food & Drink

Tuesday, January 18 - Saturday, April 9

Nel Restaurant

Food & Drink

Thursday, January 20 - Thursday, January 20

Nomad

Food & Drink

Thursday, January 20 - Thursday, January 20

Olio Kensington Street