FOOD & DRINK
Sydney's Happiest Hour
Score 50 percent off your entire bill at eight Sydney bars and restaurants throughout January.
Happy hour is a well-worn tradition of bars and restaurants around the world. In Sydney, if you walk into a bar there's likely a happy hour special at some point in the week. A new initiative running throughout January 2021, however, is one-upping all other happy hours.
For the entire month of January, eight much-loved Sydney venues are offering 50 percent off their entire menu for one hour each day. Drink or dine at The Winery, Cargo, Manly Wine, Bungalow8, The Rook, Untied, The Loft or Beer Deluxe on King Street Wharf from 5–6pm between Friday, January 1 and Sunday, January 31 and you'll receive 50 percent off your entire order.
That means you could head to Manly Wine for $9 steak tartare and $9.50 salted caramel espresso martinis or The Rook for $12 wagyu beef burgers, $15 lobster rolls and and pear, apple and chestnut negronis for $10.50. You'll also find $12.50 chicken schnitzels at Bungalow 8 and $6 Aperol spritzes at The Winery.
All you need to do in order to get the discount is pay by mobile at the end of your meal using either the Australian Venue Co app or Mr Yum Order at Table. There is no limit to the number of guests that can attend, meaning you can have a reasonably priced catch up with any sized group of friends.
Plus, the NSW Government's food and entertainment vouchers will be available from late January, so what better time is there to dine out in Sydney.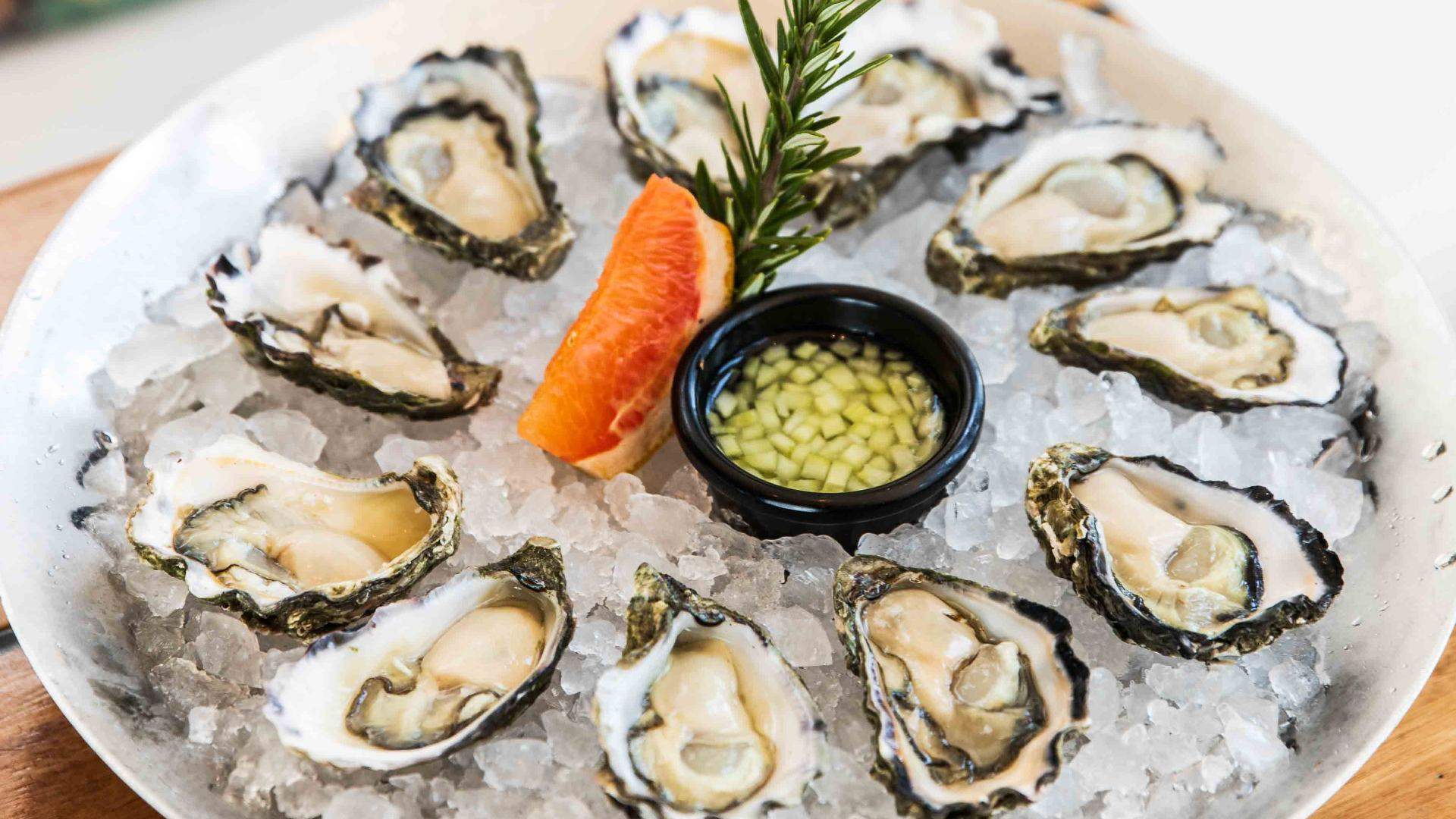 Sydney's Happiest Hour is available from 5–6pm daily at Beer Deluxe, Bungalow 8, Cargo, Manly Wine, The Loft, The Rook, The Winery and Untied.  
Food & Drink

Monday, February 1 - Sunday, February 28

Various Sydney venues

Food & Drink

Thursday, March 25 - Sunday, March 28

First Fleet Park

Food & Drink

Monday, February 22 - Sunday, February 28

The Pacific Club Bondi Beach

Food & Drink

Sunday, February 21 - Sunday, February 21

Icebergs Dining Room and Bar

Food & Drink

Thursday, December 17 - Sunday, February 28

Market Place
Food & Drink

Friday, January 1 - Sunday, February 28

Various Sydney venues

Food & Drink

Saturday, October 31 - Sunday, February 28

Various Sydney venues

Food & Drink

Monday, February 1 - Sunday, February 28

Various Sydney venues

Food & Drink

Sunday, February 7 - Sunday, February 7

Various Sydney venues

Food & Drink

Sunday, February 14 - Sunday, February 28

Various Sydney venues