FOOD & DRINK
Taco and Tequila Fiesta 2021
This six-day fiesta features bottomless taco feasts, margaritas aplenty and a fiery chilli-eating competition.
Forget about taco Tuesday or margarita Monday. They're all well and good, but SoCal's annual taco and tequila festival is a huge six-day affair featuring back-to-back celebrations dedicated to Mexico's best-loved exports. And, it's returning for its third iteration, taking over the colourful North Shore spot from Monday, May 3–Saturday, May 8.
On the Monday, you can settle into some live comedy and tequila cocktails, while Tuesday is serving up a $35 bottomless taco feast with $12 margaritas to match. Then there's a tequila cocktail masterclass on Wednesday, a chilli-eating competition spicing up the Thursday night, and a Friday fiesta that'll see you wrap up the work week with the help of live tunes, $10 margs, face painting and a few fiery rounds of taco roulette.
But you'll want to save at least a little energy for the rollicking taco and tequila feast sending things off on Saturday, May 8. Alongside live entertainment and games, you'll get to experience the greatest hits from SoCal's new menu, with two dinner sittings available on the night. Book the first session (5–6pm) to enjoy a feasting menu and cocktail on arrival for $49, or grab an $89 ticket for the late edition (8.30–9.30pm), which'll also score you two hours of drinks.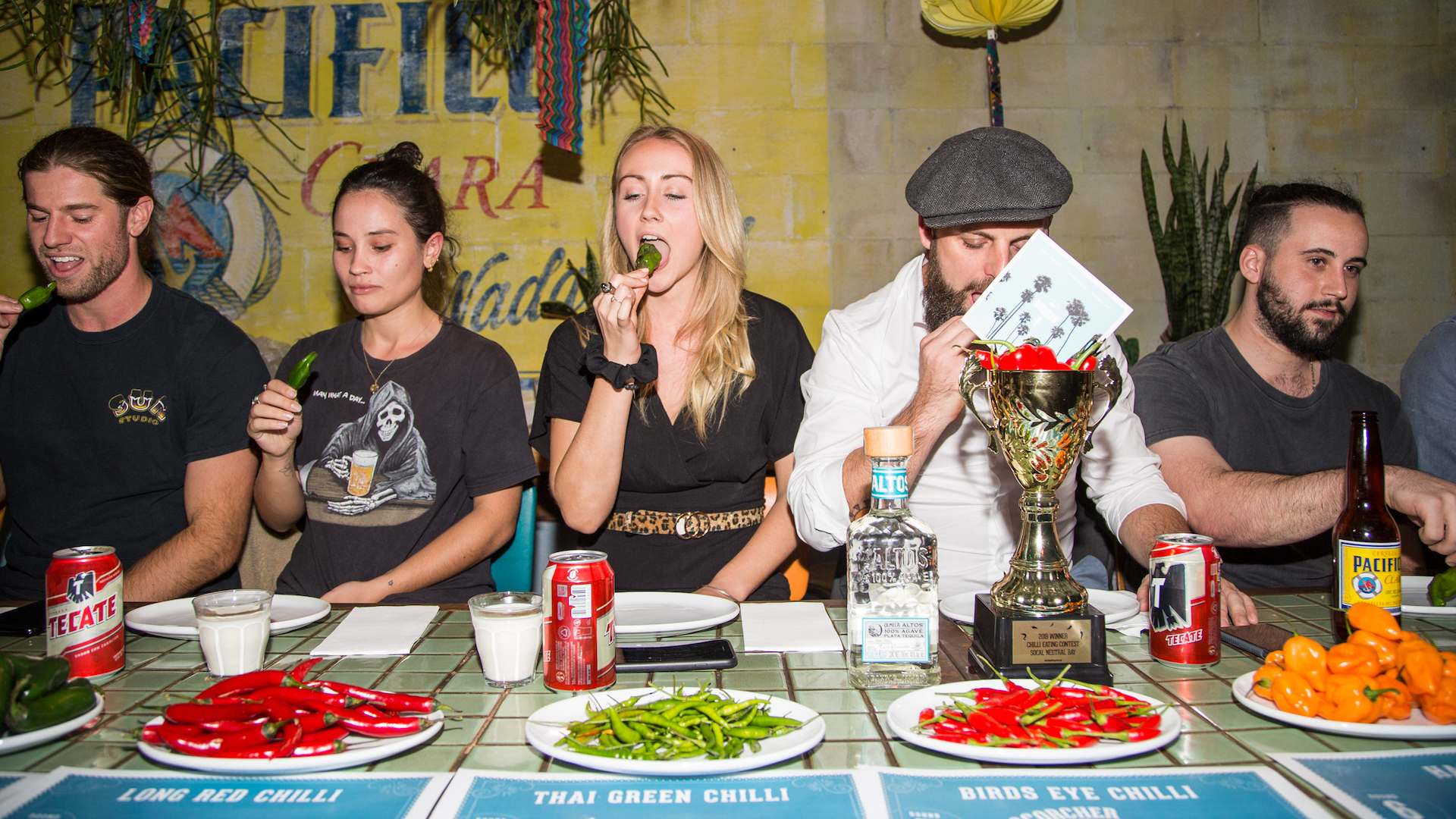 Food & Drink

Wednesday, October 20 - Thursday, December 1

About Time

Food & Drink

Friday, October 22 - Tuesday, November 30

Green Moustache Rooftop Garden Bar and Restaurant
Food & Drink

Friday, October 22 - Tuesday, November 30

Green Moustache Rooftop Garden Bar and Restaurant

Food & Drink

Tuesday, April 20 - Tuesday, October 26

Various Sydney venues

Food & Drink

Saturday, October 9 - Sunday, March 27

Royal Botanic Garden Sydney

Food & Drink

Wednesday, October 20 - Thursday, December 1

About Time