in partnership with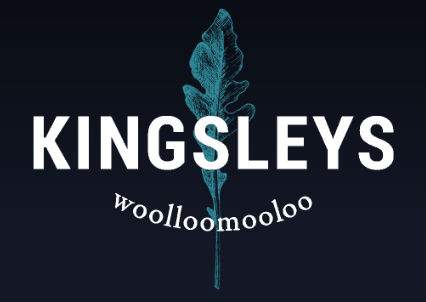 If there's an ideal tipple for a wintry night, it's surely a warming whisky. And what's even better than that? Three top-shelf single malts with three matching dishes — right on Sydney Harbour.
Introducing The Perfect Match from Kingsleys. On any Wednesday night, head to the restaurant at Woolloomooloo Finger Wharf, where your adventure will start with a half dozen mixed oysters — served with chilli and coriander or Kilpatrick-style — accompanied by a ten-year-old Talisker. Next up, you'll get a ribeye with red wine jus paired with a ten-year-old Ardbeg.
Then, for a sweet farewell, it's dark chocolate ganache or Fourme d'Ambert (French blue cheese) with 12-year-old Glenmorangie Nectar D'Or (which means golden nectar — an apt description for this luxe drop, which does its final maturing in Sauternes casks).
The Perfect Match menu isn't Kingsleys' only news. To mark the coming of winter, head chef Lars Svensson has created a new, share-style, charcoal-driven menu. One of the best ways to try it out is with the Feast set menu which, for $79 a head, gives you a cornucopia of meats — think wagyu on the bone, pasture-fed lamb shoulder and glazed beef short ribs — accompanied by a bunch of sides, sauces and bone marrow. You'll need at least five buddies to book.
The Perfect Match menu is available for $85 per person, every Wednesday for lunch and dinner, and the Feast menu is available daily, at $79 a head and for groups of six and more. Bookings are recommended via phone or the website.
Images: Leticia Almeida
Food & Drink

Wednesday, September 22 - Sunday, September 26

Small's Deli

Food & Drink

Friday, September 24 - Saturday, September 25

Porcine

Food & Drink

Saturday, September 25 - Saturday, September 25

Coogee Pavilion

Food & Drink

Wednesday, September 1 - Sunday, October 24

The Star Sydney

Food & Drink

Saturday, September 18 - Saturday, September 18

Fabbrica

Food & Drink

Thursday, September 9 - Friday, October 1

Online
Food & Drink

Wednesday, September 1 - Sunday, October 24

Bistrot 916

Food & Drink

Wednesday, September 22 - Sunday, September 26

Small's Deli

Food & Drink

Thursday, September 16 - Sunday, October 31

Dear Sainte Éloise

Food & Drink

Saturday, September 18 - Saturday, September 18

Fabbrica