The Ultimate Autumn Market
Explore over 100 stalls championing local makers at this dog-friendly market at the Entertainment Quarter.
in partnership with

There's something undeniably charming about wandering through an outdoor market on a crisp weekend morning. This month, the folks at Cambridge Markets are giving you a chance to do just that with its Ultimate Autumn Market, which lands in the Entertainment Quarter on Sunday, May 29.
Head down from 10am to get your fix of hot food, artisanal goods, gifts, clothing and homewares, with a focus on Sydney-based small businesses. There'll be over 100 stalls to explore, giving you plenty of opportunity to shop, sample and stroll through the historic site of the former Sydney Showground.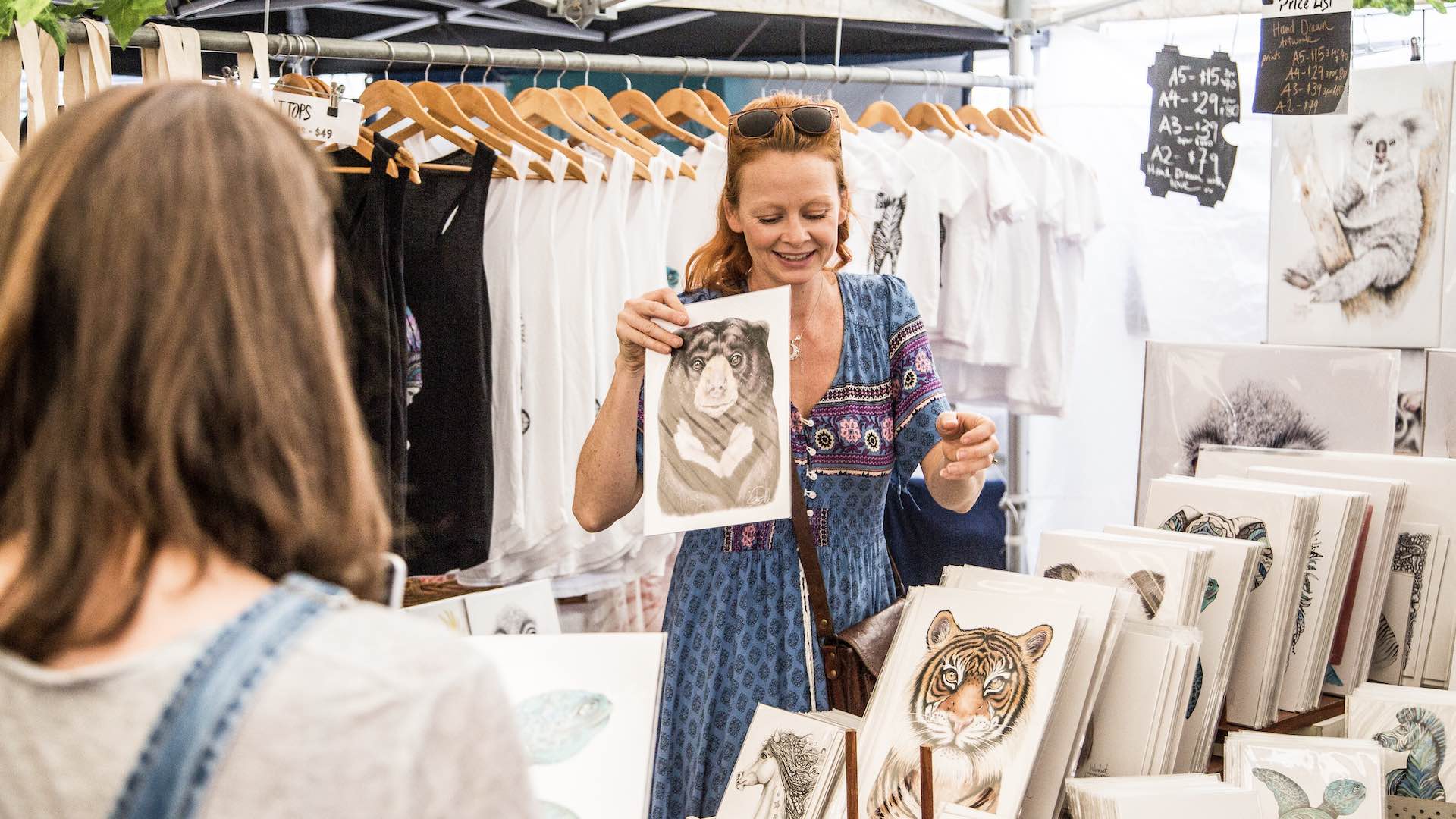 Among the highlights of the European-inspired market is Arye Studio, which will be showcasing a range of its stunningly minimalist 18-carat gold-plated and sterling silver jewellery made from recycled materials; Knit for Life, a social enterprise and purveyor of children's clothing, toys and accessories that are handmade from naturally grown cotton yarn; and Moore Park-based Verve Candles, which stocks an impressive selection of natural soy wax candles, homemade soaps and body products.
Looking to pimp your pantry? Pick up a boutique wine from Hunter Valley faves Savannah Estate or Hanging Tree Wines, flavour-packed chilli sauce and condiments from Old Bones Chilli Co, a hefty loaf of sourdough from Maison Cafe Bakery or honey from The Honey Library.
There'll be all manner of food and drink to keep you fuelled as you browse, from gozleme and handmade bao, to plant-based hot chocolate and loukoumades. It'll be a perfect family day out, with live music, face-painting and other entertainment keeping the vibes high. Plus it's a dog-friendly affair, with a range of pet treats, accessories and all-natural dog food on offer.
Entry to the market is free, and there's two hours of free on-site parking.
Cambridge Market's Ultimate Autumn Market takes place on Sunday, May 29 from 10am–3pm. For more info, head to the website.