ARTS & ENTERTAINMENT
UnWrapped 2021
Catch First Nations cabaret, live music and dance at Sydney Opera House's celebration of creativity.
in partnership with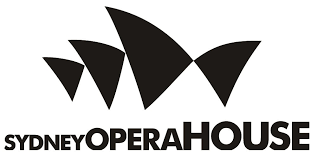 Sydney Opera House's UnWrapped festival is back with a new season full of attention-grabbing works from independent artists. Ranging from First Nations cabaret to Iranian-influenced jazz, the May program features six performances, all taking place in the venue's Studio and Utzon rooms.
Black Comedy's Steven Oliver will perform his critically acclaimed cabaret Bigger & Blacker, while dancer and choreographer Angela Goh is presenting Sky Blue Mythic, a solo dance performance accompanied by Corin's experimental electronic music. Runa Cara, the collaboration between singer-songwriter Bonnie Stewart (also known as Bonniesongs) and Danish orchestral musician Freya Schack-Arnott, will perform a set of serene folk songs. And, Iranian Australian composer Hamed Sadeghi is premiering his latest fusion of traditional Iranian music and jazz, Project Masnavi.
Outlines, a pair of boundary-pushing pieces with a big emphasis on technology, will round out the festival on its final day. Outlines Part I — R+J RMX recreates Romeo and Juliet using the artificial intelligence technology Omelia, while Outlines II – Apotheosis is a 4D visual art and motion capture dance performance by Serwah Attafuah and Soft Centre, featuring music from Ptwiggs and Lydia Kivela.
The six performances will take place between Friday, May 14 and Sunday,May 30, with tickets ranging from $15–45. Tickets are on sale from midday Wednesday, April 7.
Food & Drink

Lower concourse, Sydney Opera House, Bennelong Point, Sydney
Food & Drink

Sunday, June 27 - Sunday, June 27

Sydney Opera House

Food & Drink

Thursday, August 5 - Thursday, September 30

Restaurant Hubert

Food & Drink

Thursday, August 5 - Thursday, September 30

Frankie's

Food & Drink

Tuesday, April 20 - Tuesday, October 26

Various Sydney venues