Plan Your Holiday on the South Island
A Quick Trip to Christchurch
New Zealand's South Island is filled to the brim with mountains, lakes and scenery waiting to be explored. It's just a three-hour flight away. We're here to help you plan.
Maybe you've been to New Zealand's North Island, but have you ever ventured down South? Christchurch is often overlooked as a tourist destination, but the regionis packed with stunning sceneryand surrounded by adventures to take on. The city centre is filledwith dining options — head toSupreme Supreme for a coffee, Roots Restaurant for a degustation fresh from the kitchen garden, and The Last Word whisky bar for a cocktail after dinner.
Christchurch is surrounded by the stunning Canterbury region. You could spend yourday walking through the waterfalls and valleys of Arthur's Pass National Park, or swimming with seals and dolphins in the Akaroa Harbour. Canterbury is home to lush Waipara vineyards, wineries and stunning views of the Southern Alps. Board theTranzAlpinetrain and travel through the entire region, or hire a car and explore it on your own terms — most of theactivities we're recommending are around a two-hour drive away.
We say head to Christchurch for the weekend and take a couple of extra days off work. Explorethe city centre for a couple of days, then spend a few driving through the South Island. It's a proper international holiday in five days. Surely you have some annual leave handy?
WHEN TO GO
When the sun is shining — it's the perfect temperature to go on an adventure. The average temperature is 23 degrees in spring and daylight can last until 9.30pm. Most areas in the South Island receive over 2000 hours of sun a year.

GETTING THERE
Christchurch is a three-hour flight from Sydney, or three and a half hours from Melbourne and Brisbane, so it's perfect for a quick holiday. Once you land, grab a rental car and head into the city for a few days before venturing further afield. There are some amazing adventures to be had within a short drive of the city.

SPENDING MONEY
New Zealand is comparable to Australia. You can stay at Haka Lodge backpackers in the CBD for $30/night, while a nicer hotel like Rendezvous will set you back $200. It's $15 for a pub burger at Smash Palace and $100 for a five-course degustation at Roots Restaurant. At the time of writing, NZ$1 =AU$0.95.
DON'T MISS
You've probably figured this out already, but Christchurch is surrounded by some magnificent scenery. Spend some time on the edges of the city and take on one of the many cycling tracks, or explore the quaint seaside town of Akaroa. An easy way to explore is to board the TranzAlpine train — it'll take you through the entire Canterbury region.
CHOOSE YOUR PERFECT ITINERARY
Whether you're after an adventure, keen for some scenery or only holiday for reasons that relate to food, you can get it all close to Christchurch. We've created four guides for four different holiday styles. If you're keen on bungy jumping, white water rafting and climbing through the treetops — go for the adventure guide.In our nature guide, you'll find hikes, beaches and stunning coastal scenery. Our food and drink round up contains the best cuisine you'll find in Christchurch. And in our relaxation breakdown, we've handpicked the best wineries, spas and accommodation. Pick your favourite, or mix and match to create your perfect Christchurch itinerary.
WHERE TO STAY
Make Christchurch your base and explore the surrounding Canterbury region for a few days. There are an abundance of hotels and hostels in Christchurch, so no matter your budget you'll be able to find something that suits. Once you've stayed in Christchurch a few nights you can branch out a little. Why not stay in a glasshouse in the middle of the wilderness? Or go glamping in the New Zealand countryside. The choice is yours.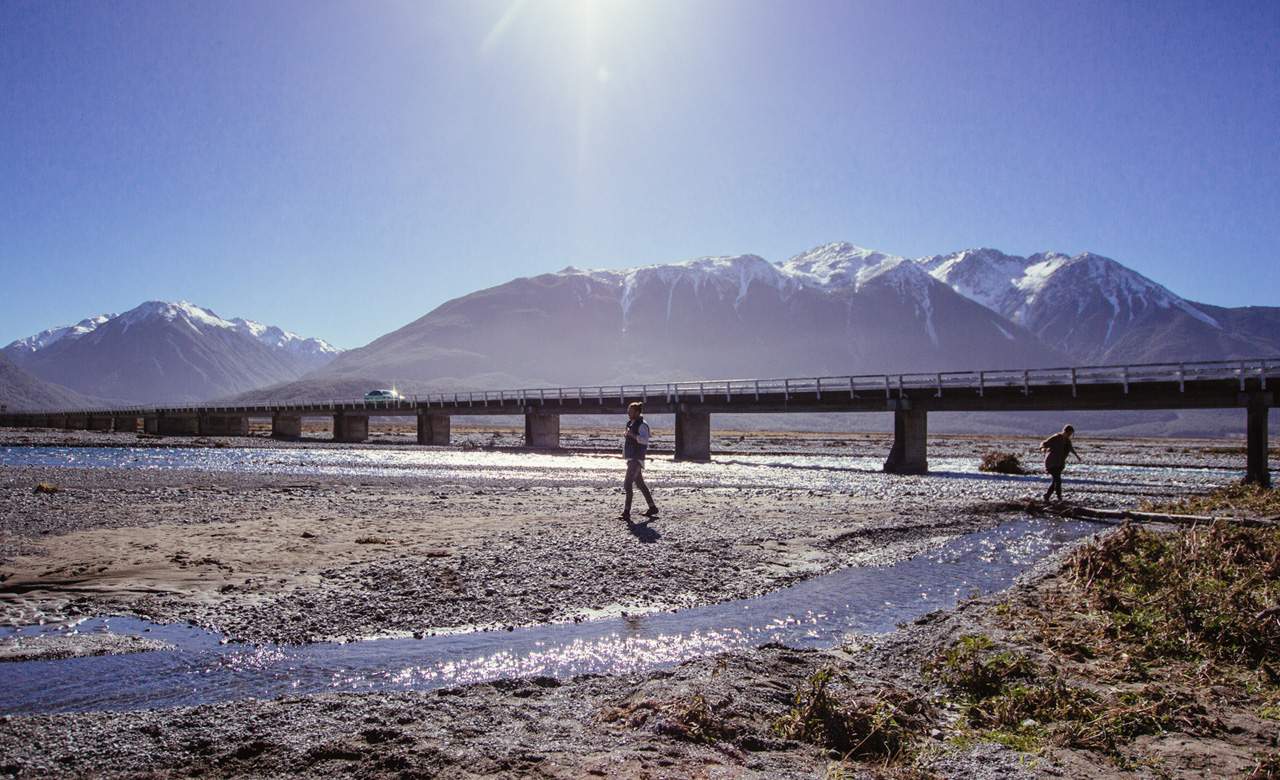 OUR FOUR FAVOURITE EXPERIENCES
There's a lot to take in here. Here are our top four things to see and do near Christchurch. Stargazing, fine dining, waterfalls and glasshouses — they're all goodreasons to go on holiday.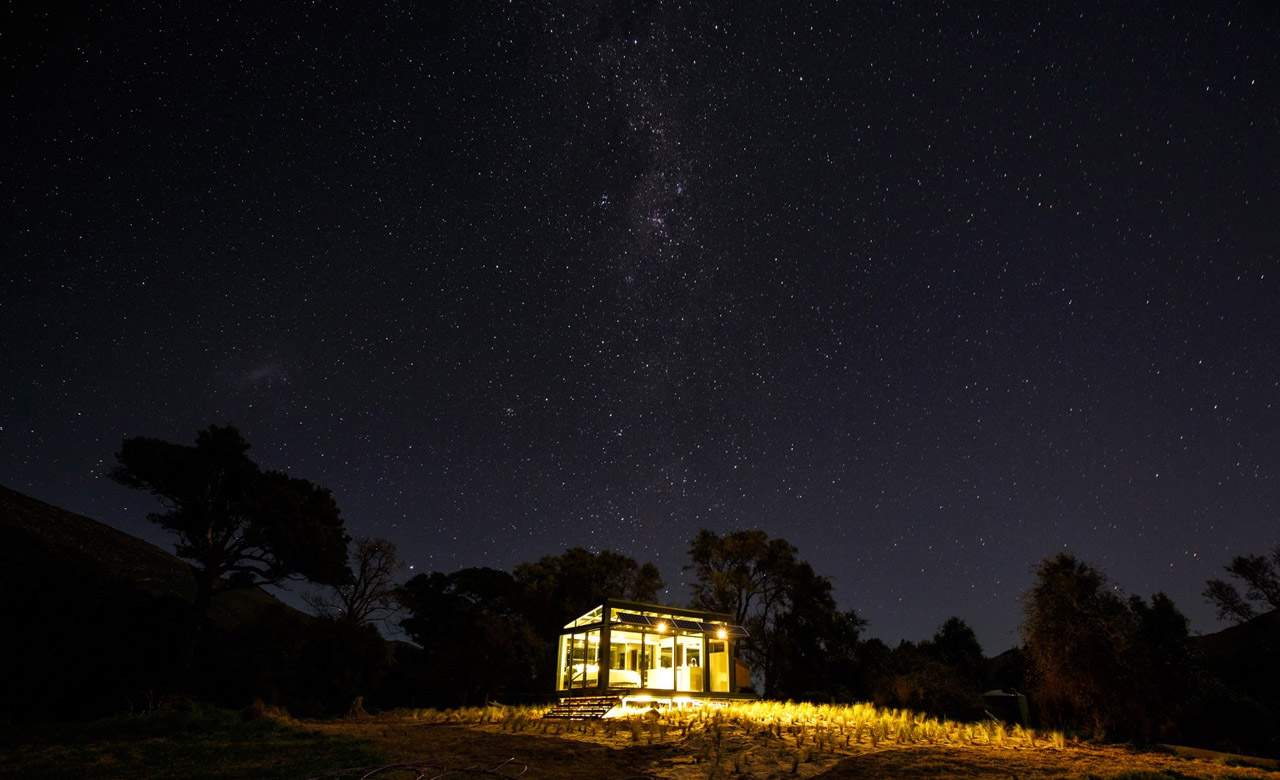 1.SPEND THE NIGHT IN A PUREPOD
Fancy spending a night under the stars in your own private glasshouse? We thought you would. The completely isolated, sustainablePurePodsare scattered around New Zealand, each with walls, a floor and ceiling made of heavy-duty glass. Book in at the Little River PurePod andenjoy 360-degree views while youimmerse yourself in the beautiful New Zealand landscape.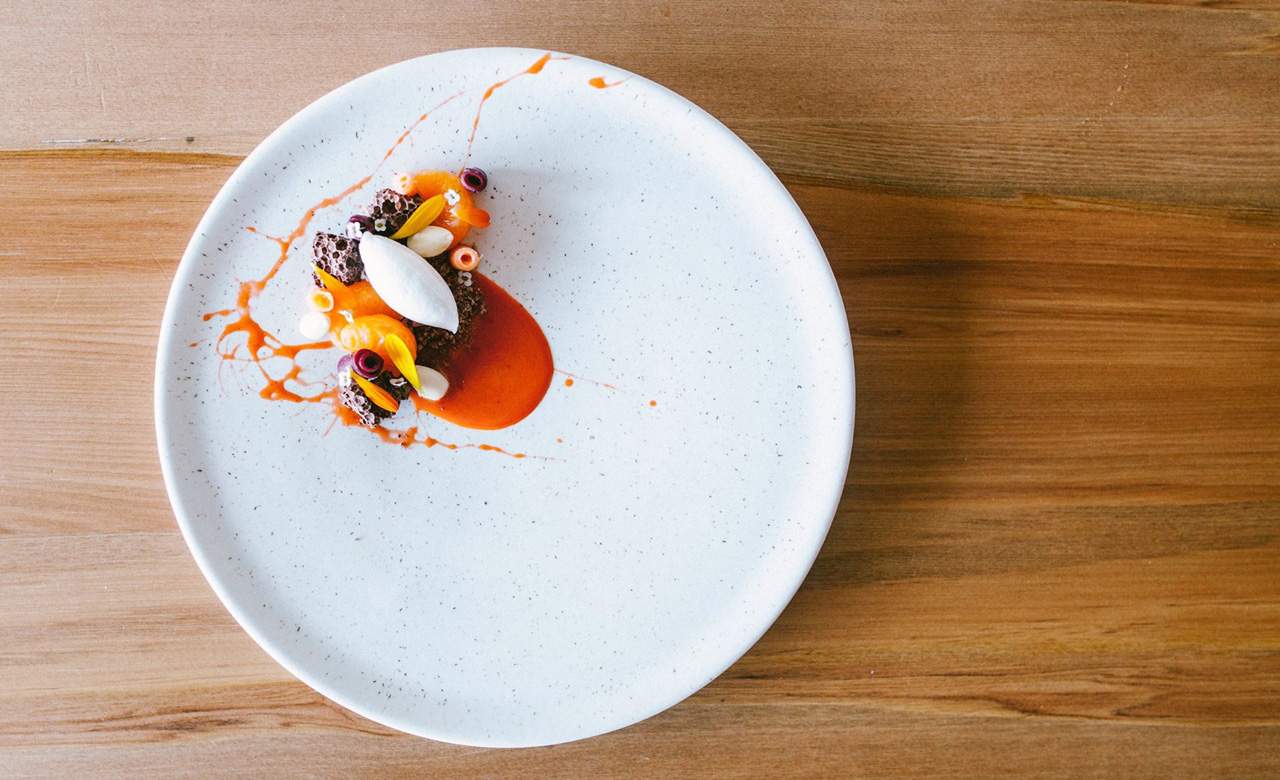 2. DINE AT THE PRESTIGIOUS ROOTS RESTAURANT
The award-winningRoots Restaurantis not to be missed. The2015 Restaurant of the Year is an intimate 30-seater eatery serving foodfresh from the kitchen garden and local growers and farmers. Try one of the five, eight or 12-course degustation menus and bask in the glory of this prestigious eatery.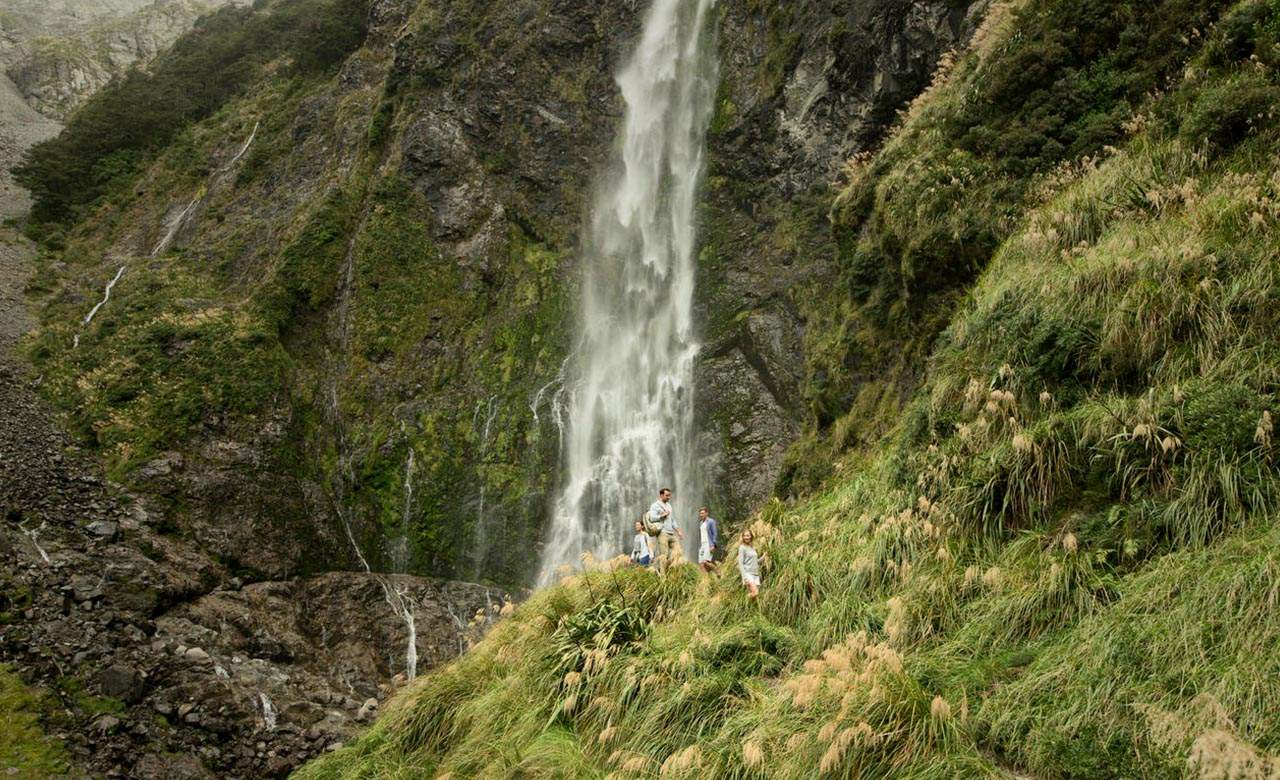 3.EXPLORE THE ARTHUR'S PASS WALKING TRACK
Wander between creeks, valleys and scenery in Arthur's Pass National Park until you find the Devils PunchbowlFalls — a 112-metre-high waterfall plunging through native bush. The Arthur's Pass Walking Track is seven kilometres return, but there are a multitude of shorter walks you can take, if you're up for more of a relaxed hikingadventure.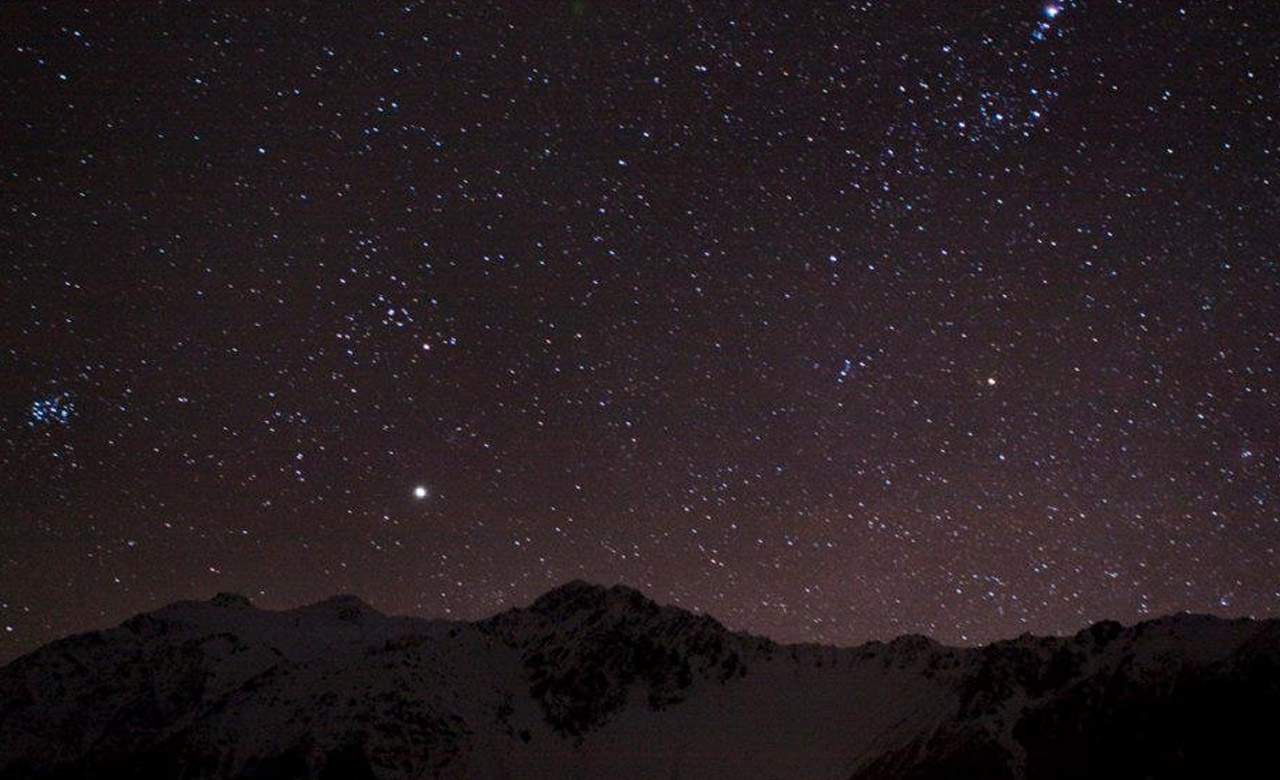 4. LOOK UP AT ONE OF THE WORLD'S DARKEST SKIES
Mackenzieis home to the Aoraki MackenzieInternational Dark Sky Reserve —the perfect placefor a bit of stargazing. At Big Sky Stargazing you'll sit down for an astronomy lesson at the planetarium and use telescopes, astronomy binoculars and your own eyes to look up at constellations and enjoy spectacular, peaceful views.
Head to Tourism New Zealand to book your Christchurch adventure.
Top image: Arthur's Pass National Park by Leigh Pigram.