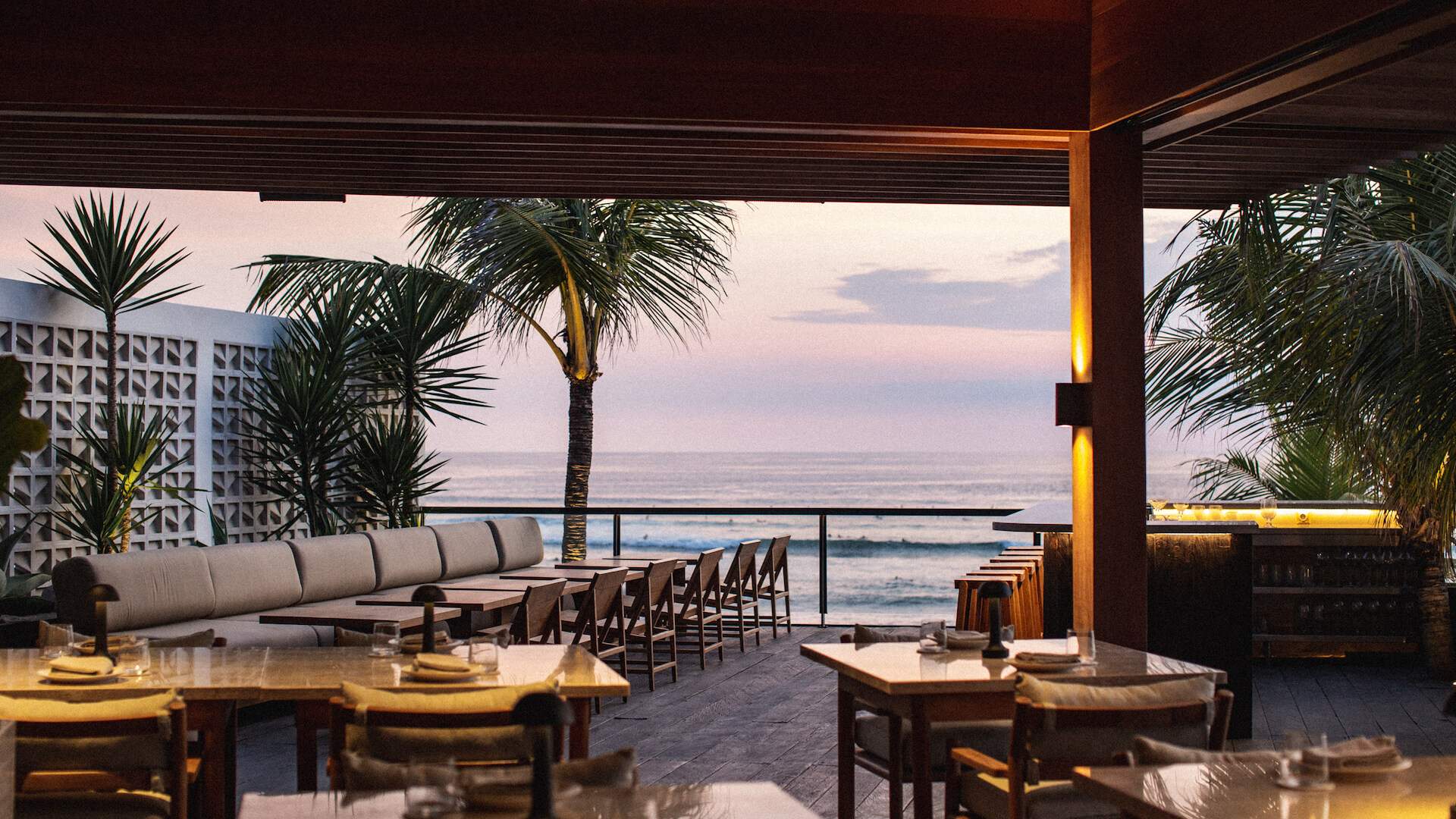 Local Hospo Leaders Talk About the Island's Flourishing New Food Scene
Bali's Restaurant Revolution
We spoke to five local chefs and restaurant owners to learn how Bali's food scene has grown up over the past few years.
Indonesia's beloved Bali has come a long way in recent years. You no longer see a sea of Aussies in Bintang singlets when walking through the busy towns and beaches (although they certainly haven't disappeared). And travellers aren't just seeking cheap booze, late-night clubs and places to stay in Kuta.
Nowadays, tourists come from all over the world, looking for luxury (but still affordable) experiences that aren't void of local Balinese culture —exploring heaps of different regions on the island, too.
This change has gone hand in hand with the increased investment funnelling in from both Indonesian and international businesses. They've injected cash into the economy, building new dining destinations and accommodations while also bringing in international talent who can share their expertise with locals.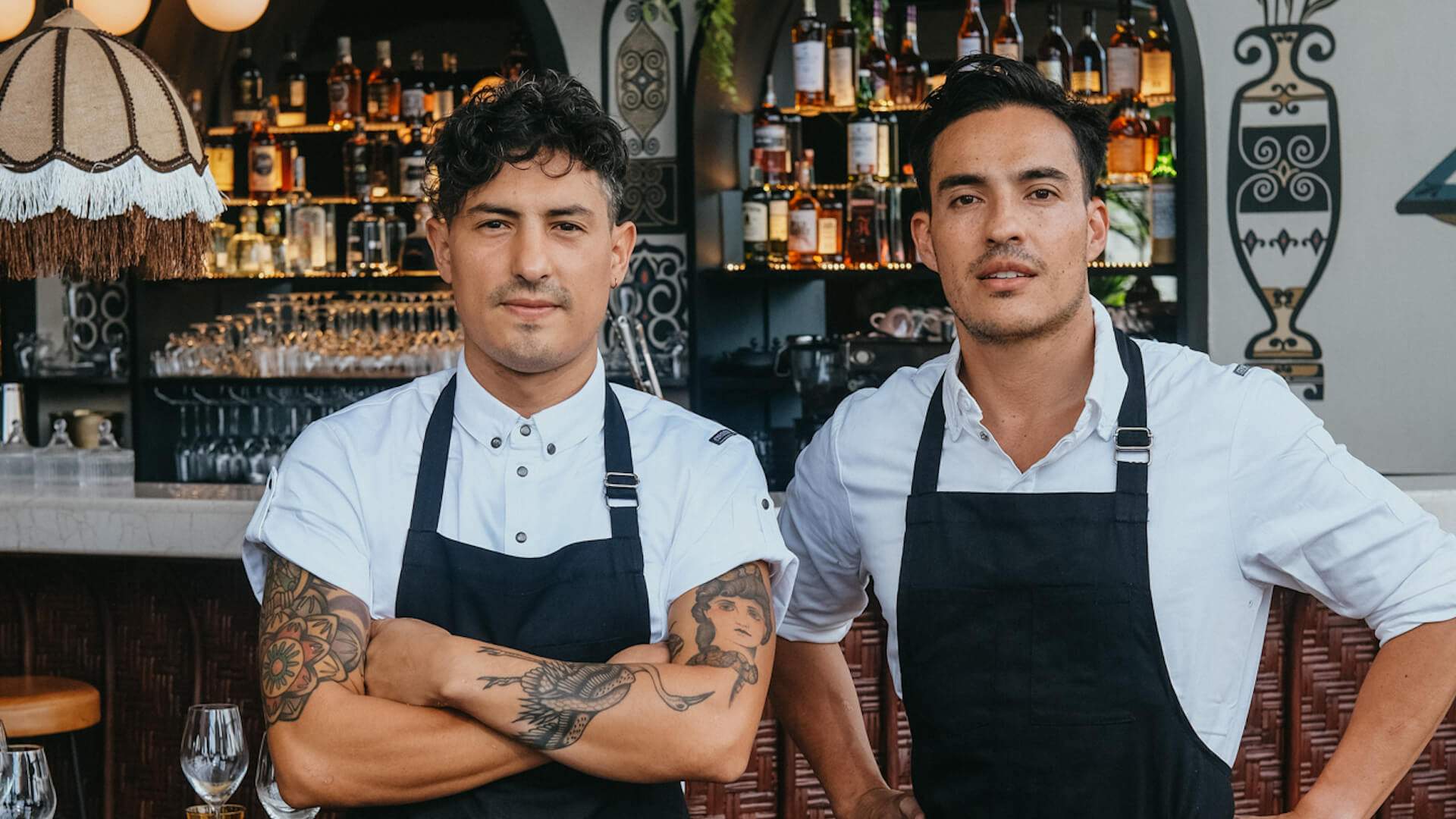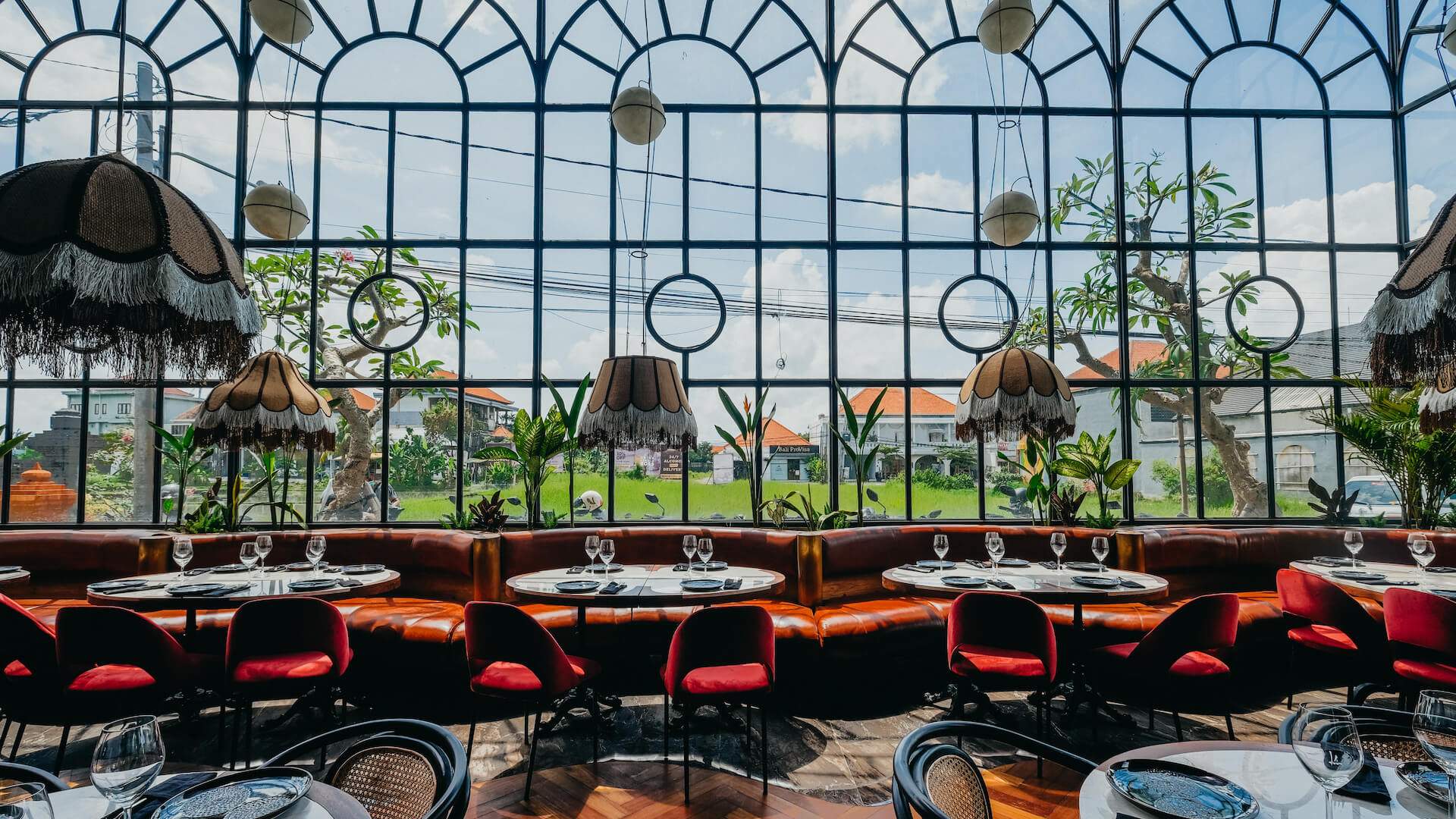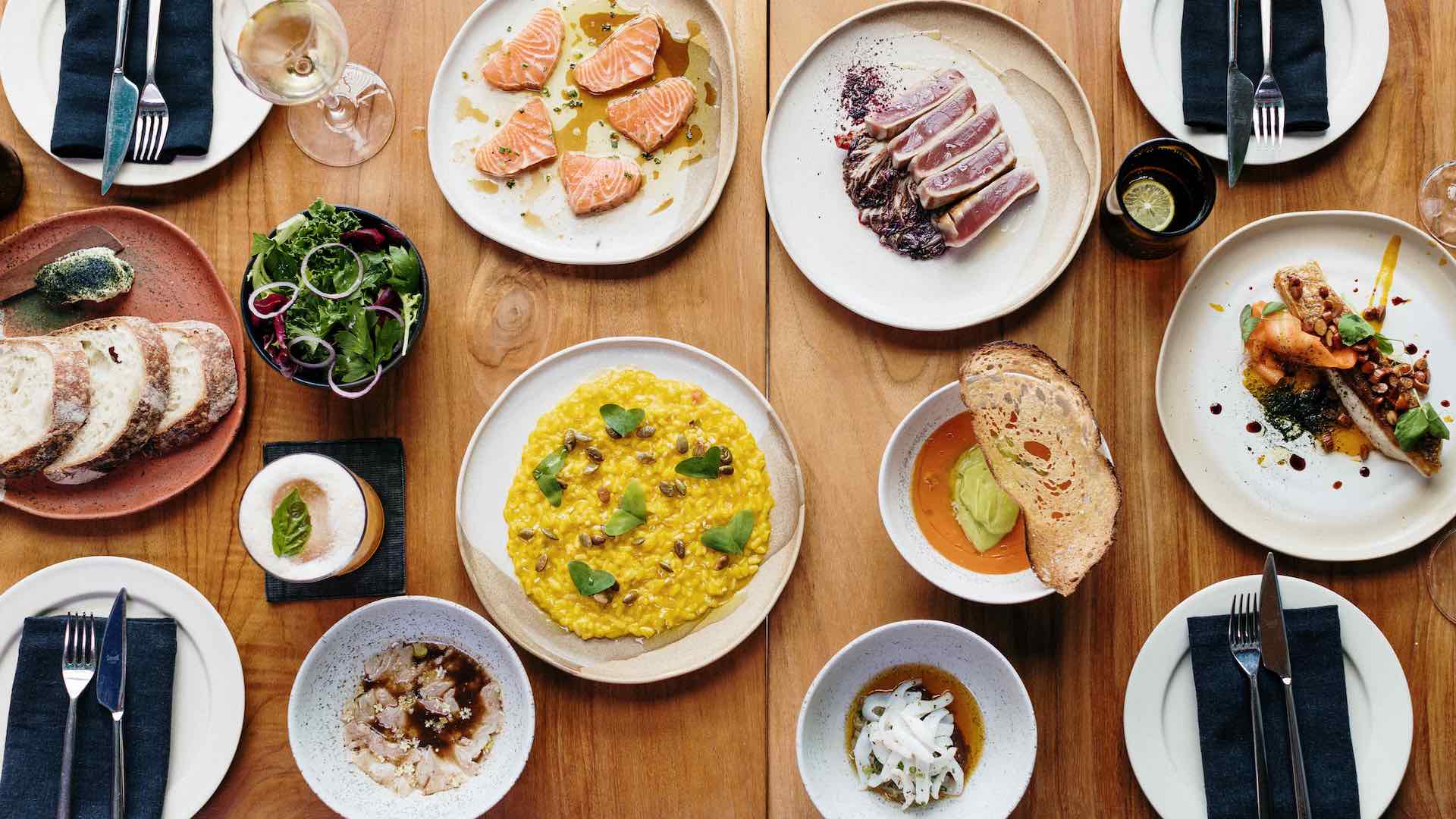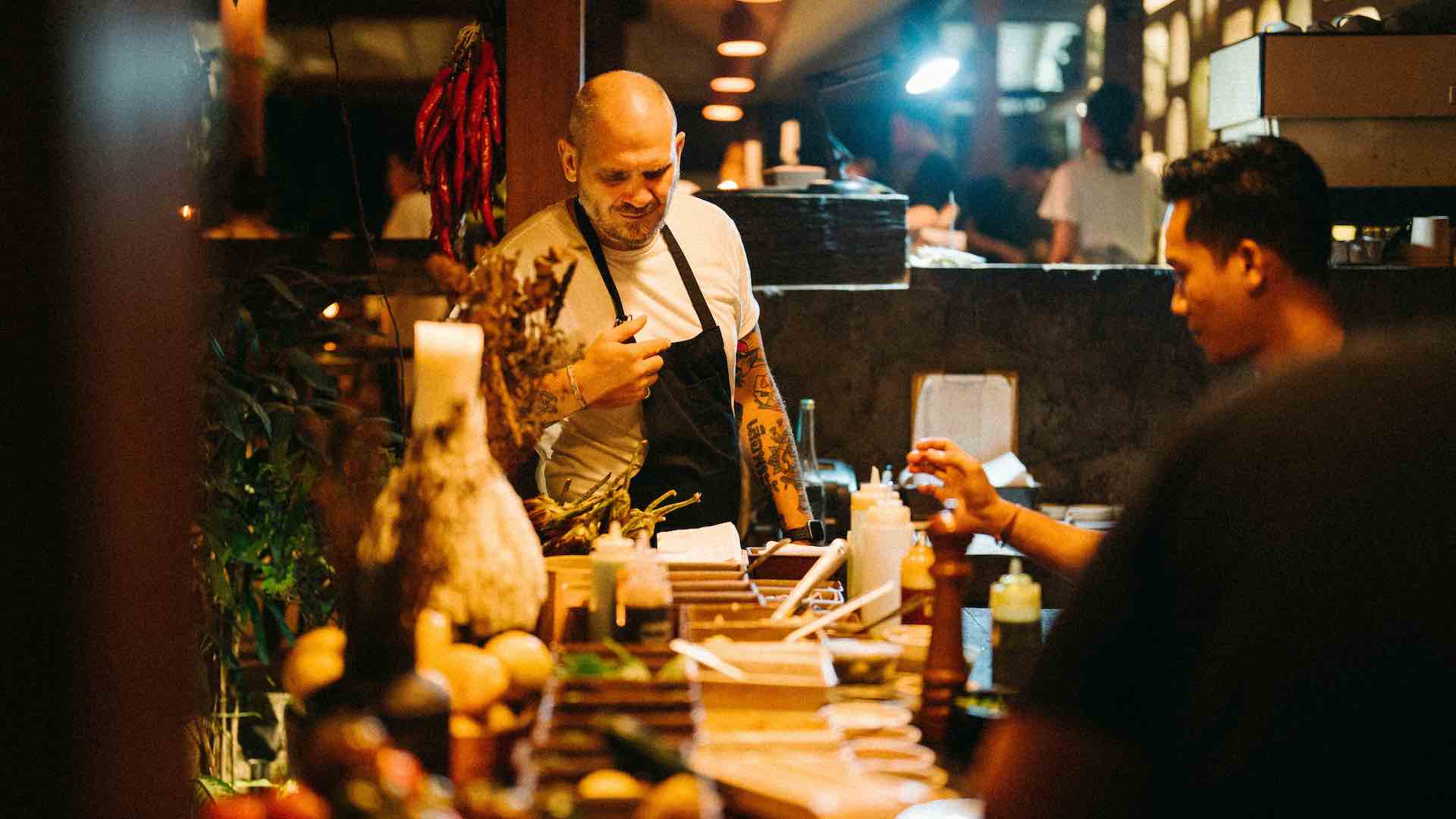 And you can best see this change in Bali's restaurant scene. New places to eat have popped up all over the island — with renowned international chefs running the kitchens, award-winning designers and architects creating unique dining spaces and thriving local farmers growing more and more delicious produce.
To better understand Bali's restaurant revolution, we spoke to five local chefs who are making waves around the island. Read on to hear from; Tai 'Buddha' Graham, a local surfer turned restaurant and bar owner; Stephen Moore, a British chef who now runs the Shelter kitchen; Steven Skelly, head chef at Uni and Colombian born Andres Beccera and German Rincon who are the co-head chefs at Santanera.
They are all contributing to Bali's new food scene, that international travellers are embracing with open arms and happy bellies.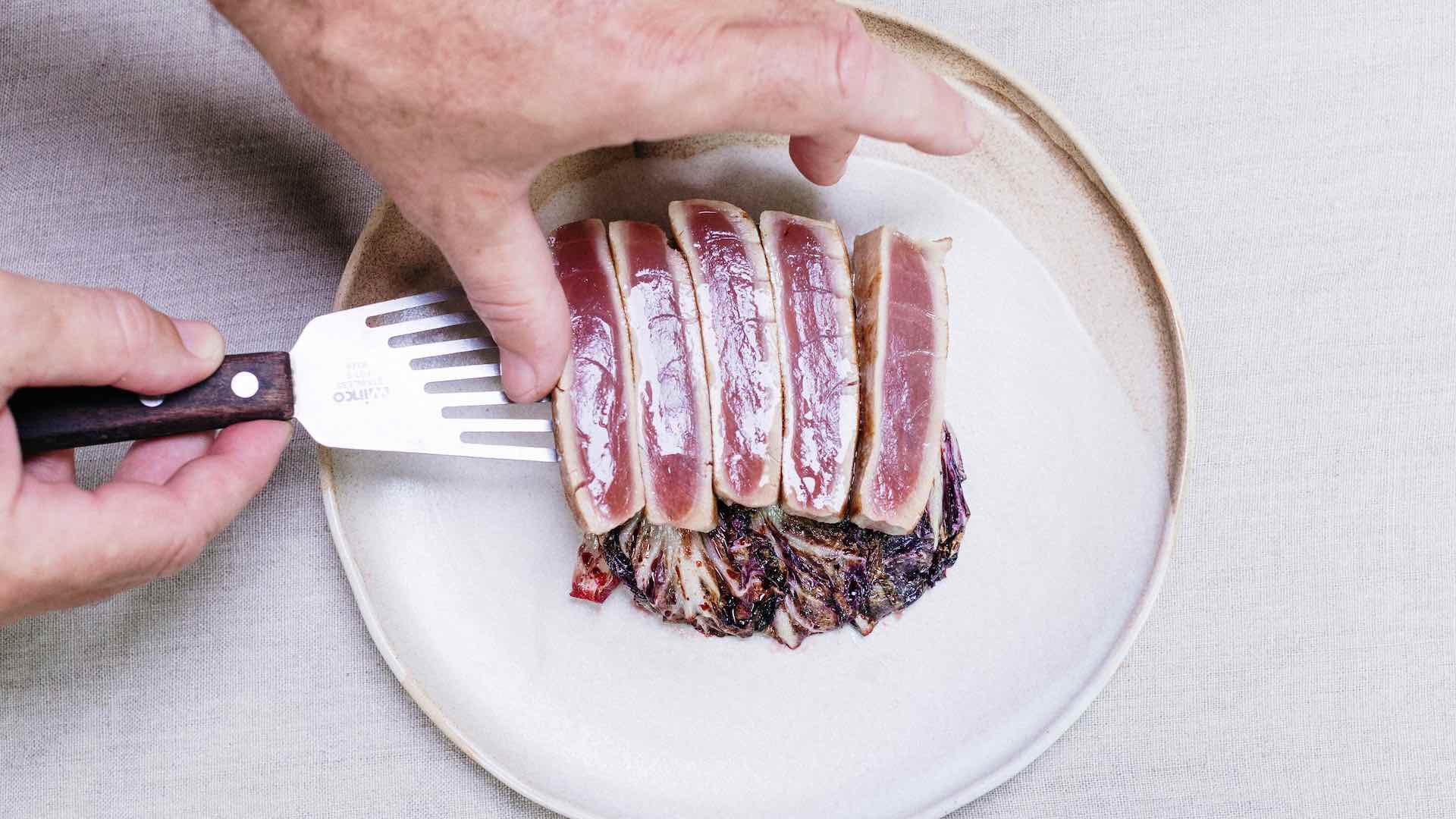 Restaurants have embraced a more refined way to celebrate food from all over the world.
Diverse Cuisines in Focus
A big contributing factor to Bali's new food scene has been the ways in which local restaurants have championed cuisines from all over the world — but in a more refined way than has previously been done on the island.
For Steven Skelly of Uni, "the diversity is at a level not seen before. It was all quite same, same when I arrived. It was called Western food. Now there are specific restaurants specialising in very niche cuisines at a very high level."
Tai 'Buddha' Graham seconds this. He notes how "there is a lot more focus on well thought out concepts with more quality and creativity. Back in the day, one restaurant would have a menu with Chinese, Italian and Indonesian cuisines all mixed together. Now we see more specialised single cuisine focussed venues."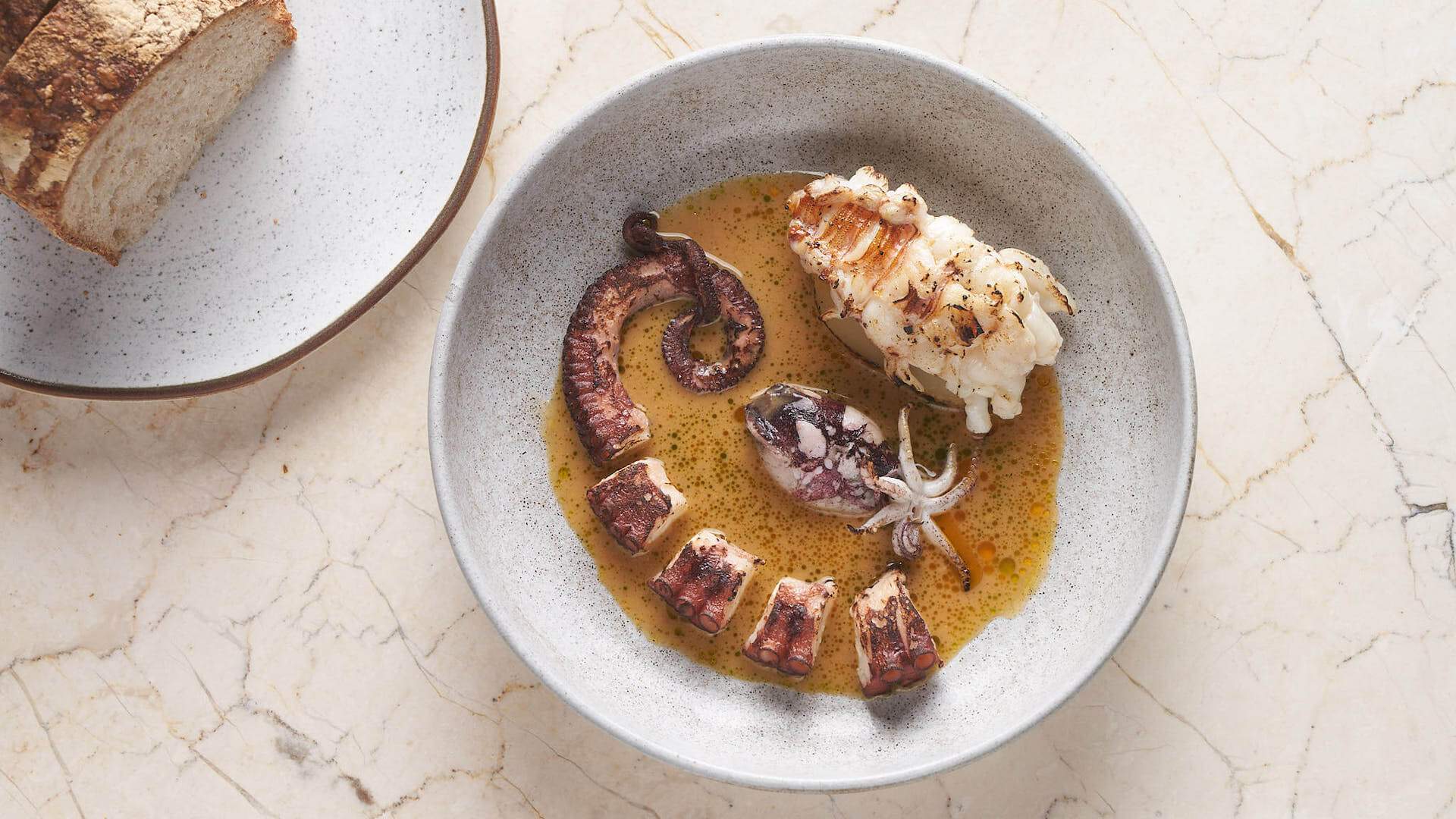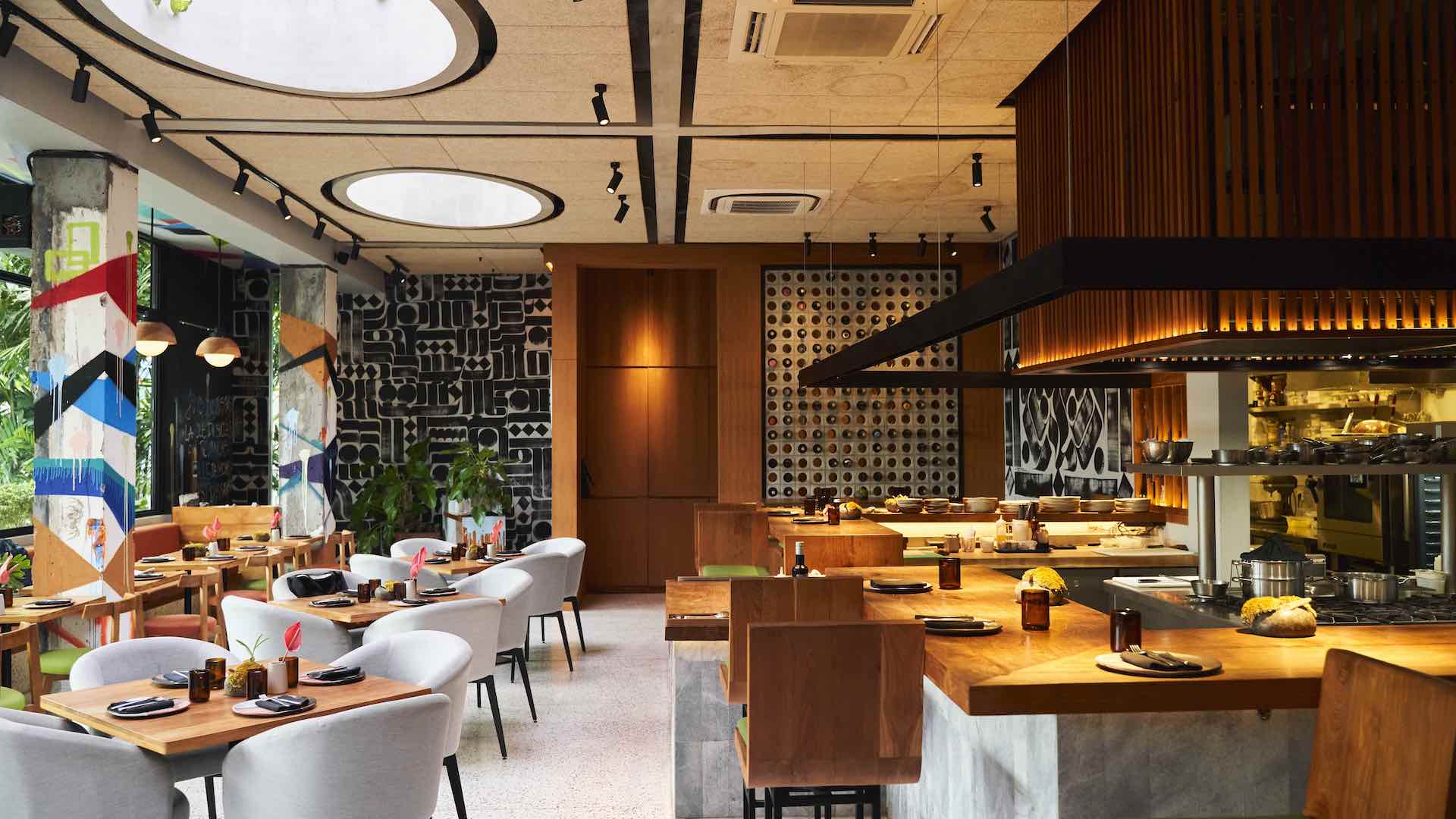 But where has this change come from? For Buddha, much of this change seems to have come from overseas. He comments on how "international chefs — who are highly regarded in Australia and abroad — have guided the island's food scene over the past few years, from its party-focused adolescence into full adulthood."
Andres Beccera from Santanera Bali also believes that "this community of international chefs has contributed immensely to the current food scene. There's an amazing amalgamation of restaurants and experiences of an incredibly high calibre, mixed in with the Balinese culture and food traditions being exposed to the world by trail blazing, local chefs as well."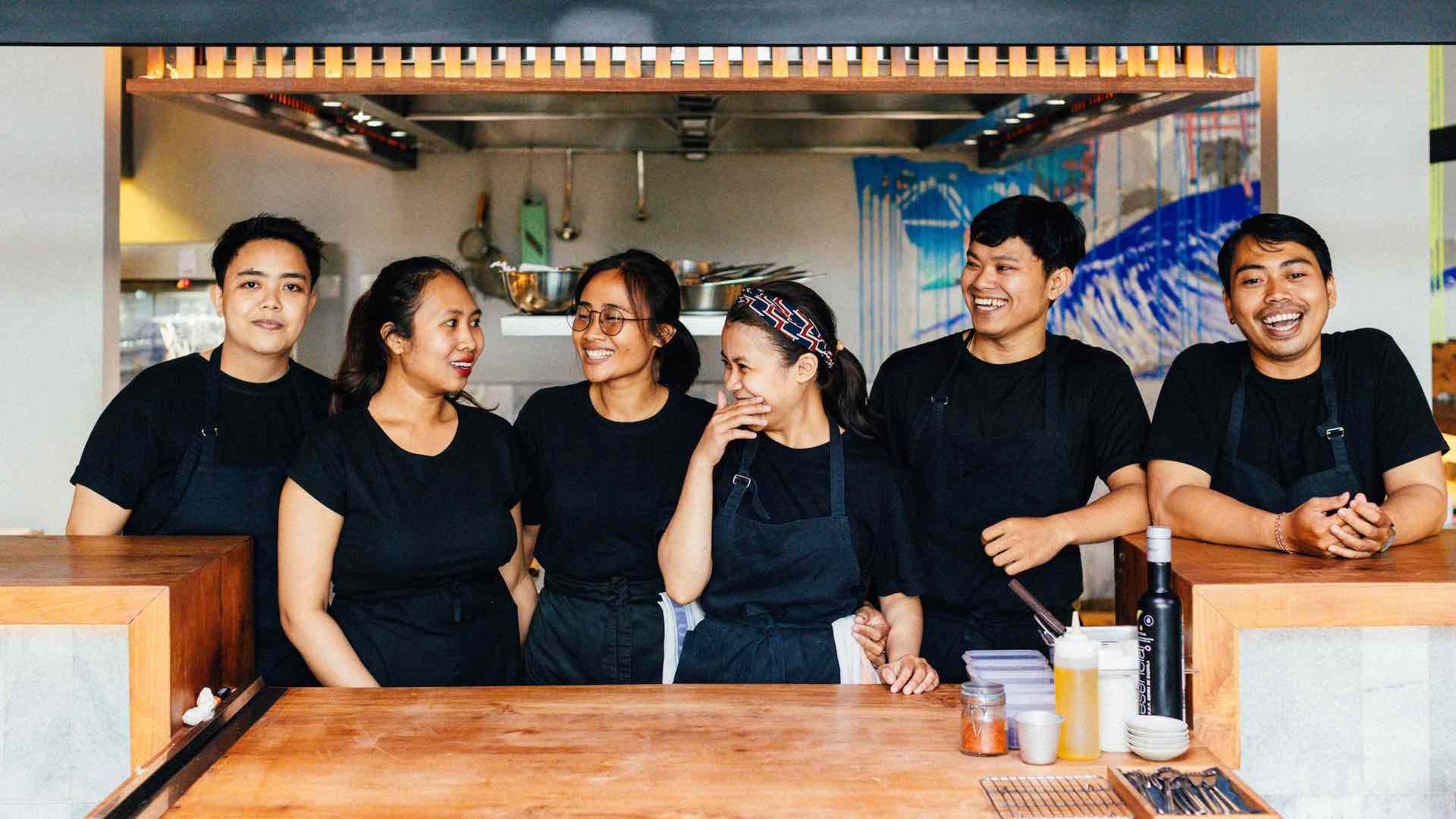 When the students become the teachers.
The Rise of Local Chefs, Owners and Producers
The influx in international restaurant owners and chefs has certainly helped the industry change, but none of this could be achieved without local talent. Local chefs and front-of-house staff have been there since the beginning, developing their skills to such a point where they are slowly coming to dominate the industry.
Skelly notes how the "influx of highly trained expats who are sharing their expertise with local staff has been crucial to this change. I've had the same chefs and floor team since my first restaurant ten years ago. For the last ten years. they have been inspiring the new youngsters and showing them that this trade not only provides excellent income but can allow them to travel the world, if they wish."
Stephen Moore sees this trend taking over the industry. "Once, you had five expats on the floor and now there is one or none. Renowned restaurants are running with only local staff. It's fantastic. There is now a better work force with training in place."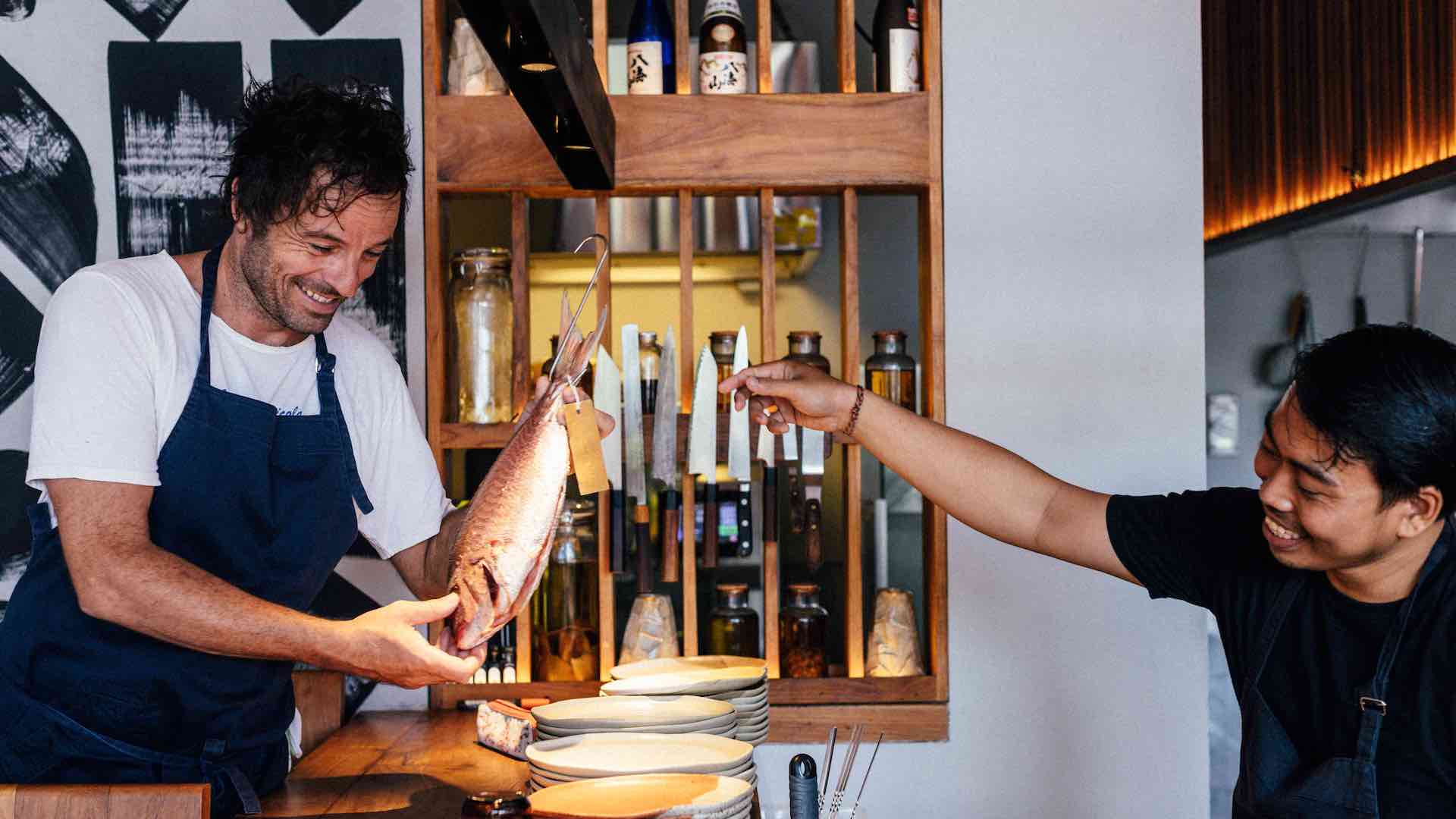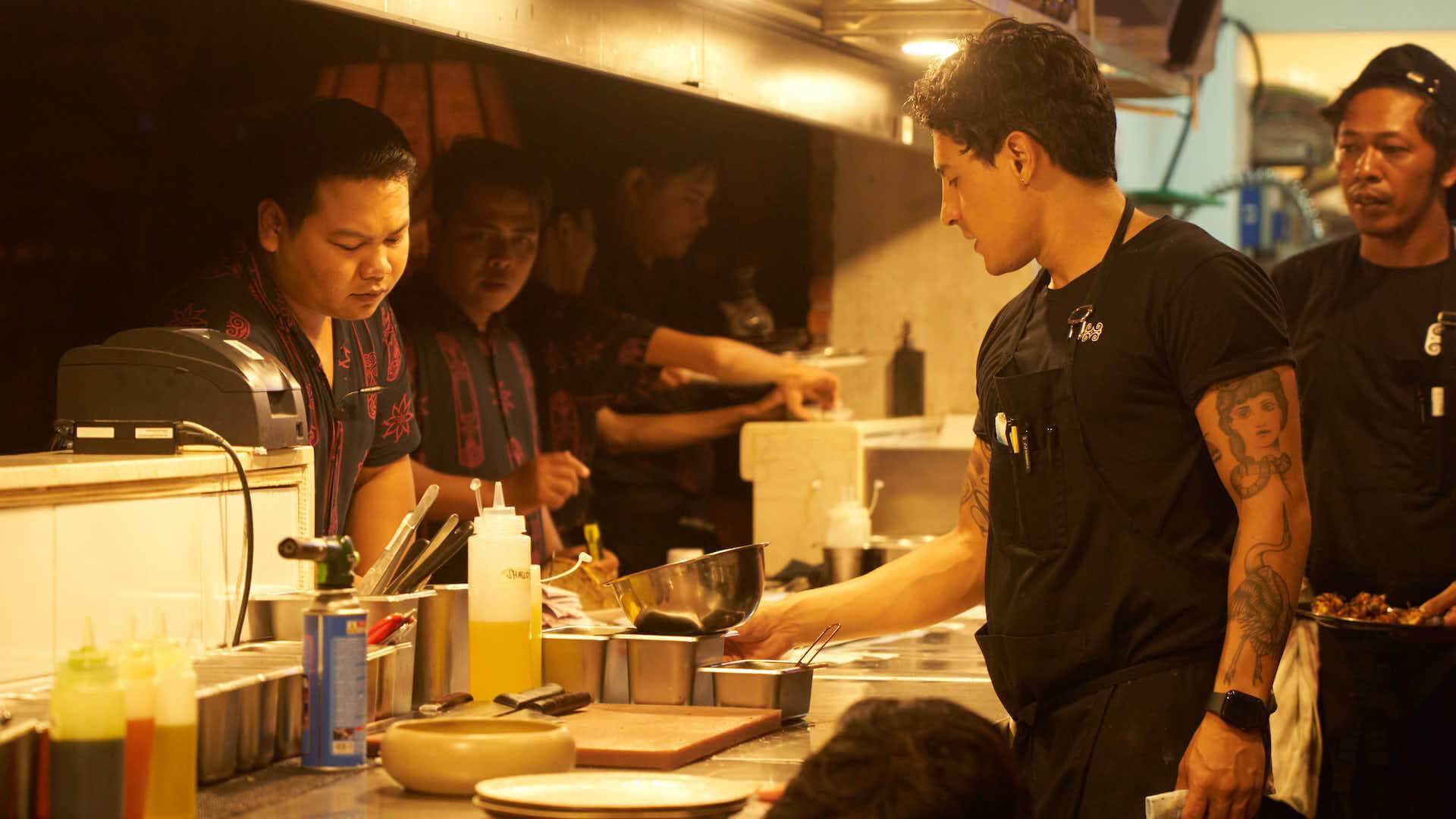 And Andres Beccera sees how this trend goes beyond just front of house staff, to workers throughout the entire hospitality industry. "I've had the opportunity to work with and meet some amazing passionate chefs that are closing the gap between the expat community of chefs in Bali and farmers, suppliers and the Indonesian general public.
"Before, I noticed it was more chefs from overseas coming to Bali and opening restaurants, whereas now we can see a group of local chefs who have had the opportunity to work in other parts of the world and have come back to run or open their own establishments."
Local chefs might just come to dominate the local restaurant scene once more — after having developed their skills at home and abroad.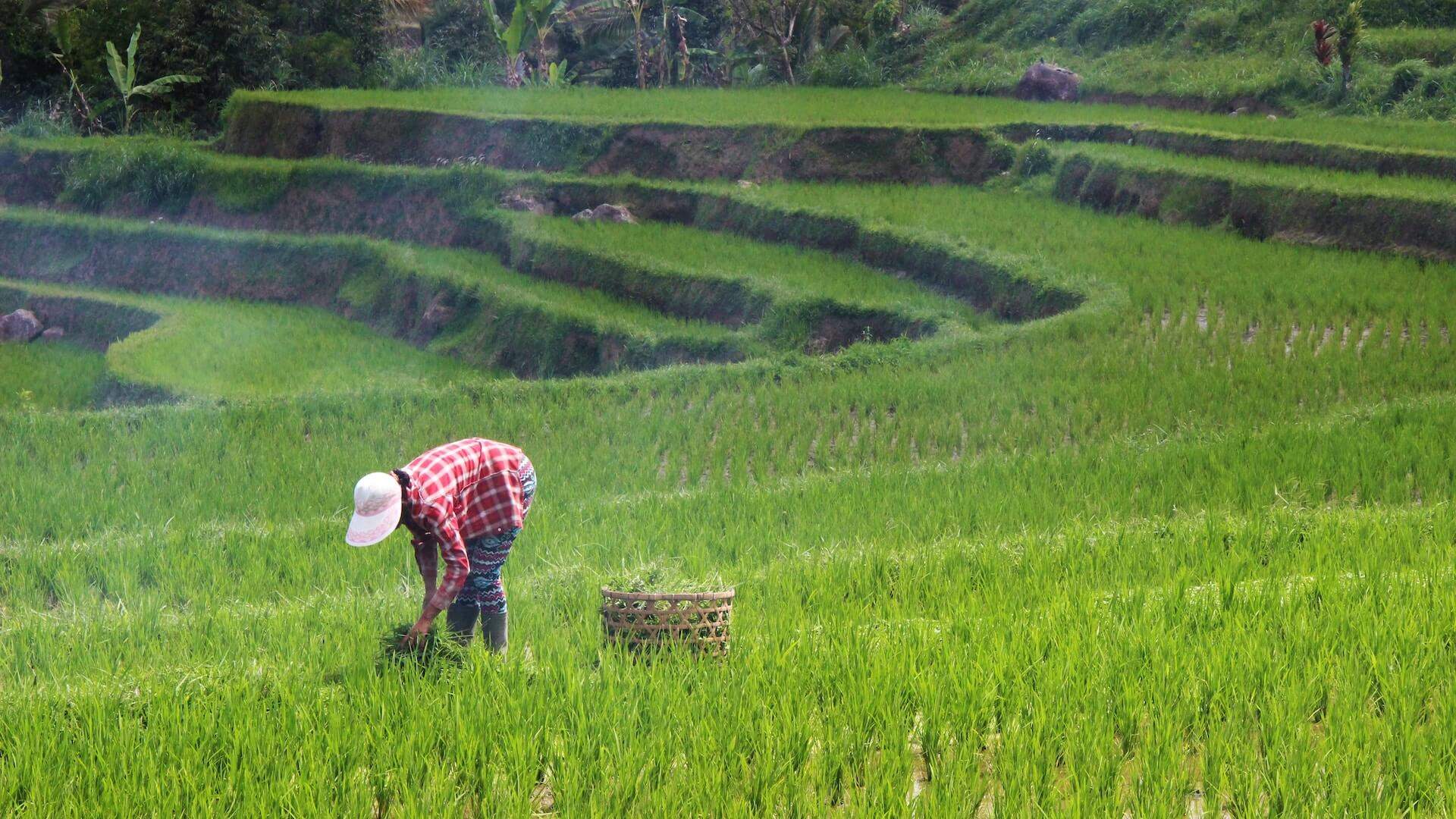 From protecting the environment to the ethical treatment of workers.
Sustainability
Restaurants in big cities are slowly embracing sustainable cooking practices, but it is even more important for those in Bali. The success of the island's economy is highly dependent on having clean beaches and forests for tourist to explore. And over-tourism can quickly destroy these beautiful natural sites.
This is an issue very close to heart for Buddha. Not only does he organise weekly beach clean-ups, but he makes sure each of his restaurants and bars is — at its core — sustainable.
Buddha says, "being a surfer, the ocean is my playground. I am there all day, and surfing with my kids now too. It pains me to see beautiful beaches and rural villages destroyed by plastic. Thankfully, there is more awareness now, but the solutions need to come from the people as well as the hospitality and tourism sectors.
"It's great to see people making the change. I am proud of the actions being taken. It's cringe to go to a big city and see plastic straws being used around the world, which proves that there is a lot working in Bali already. I would love to surf with my son in 30 years and see no plastic."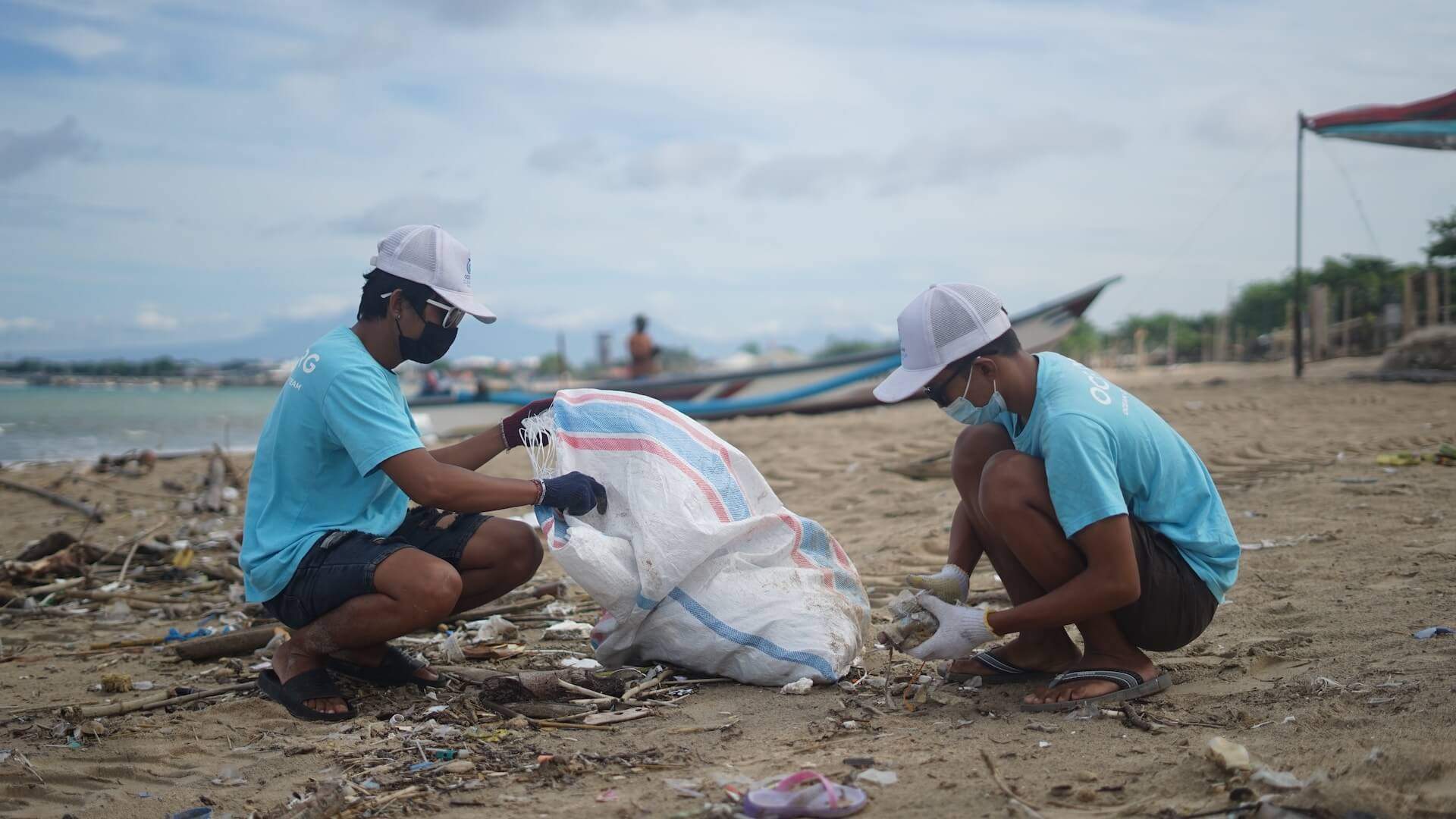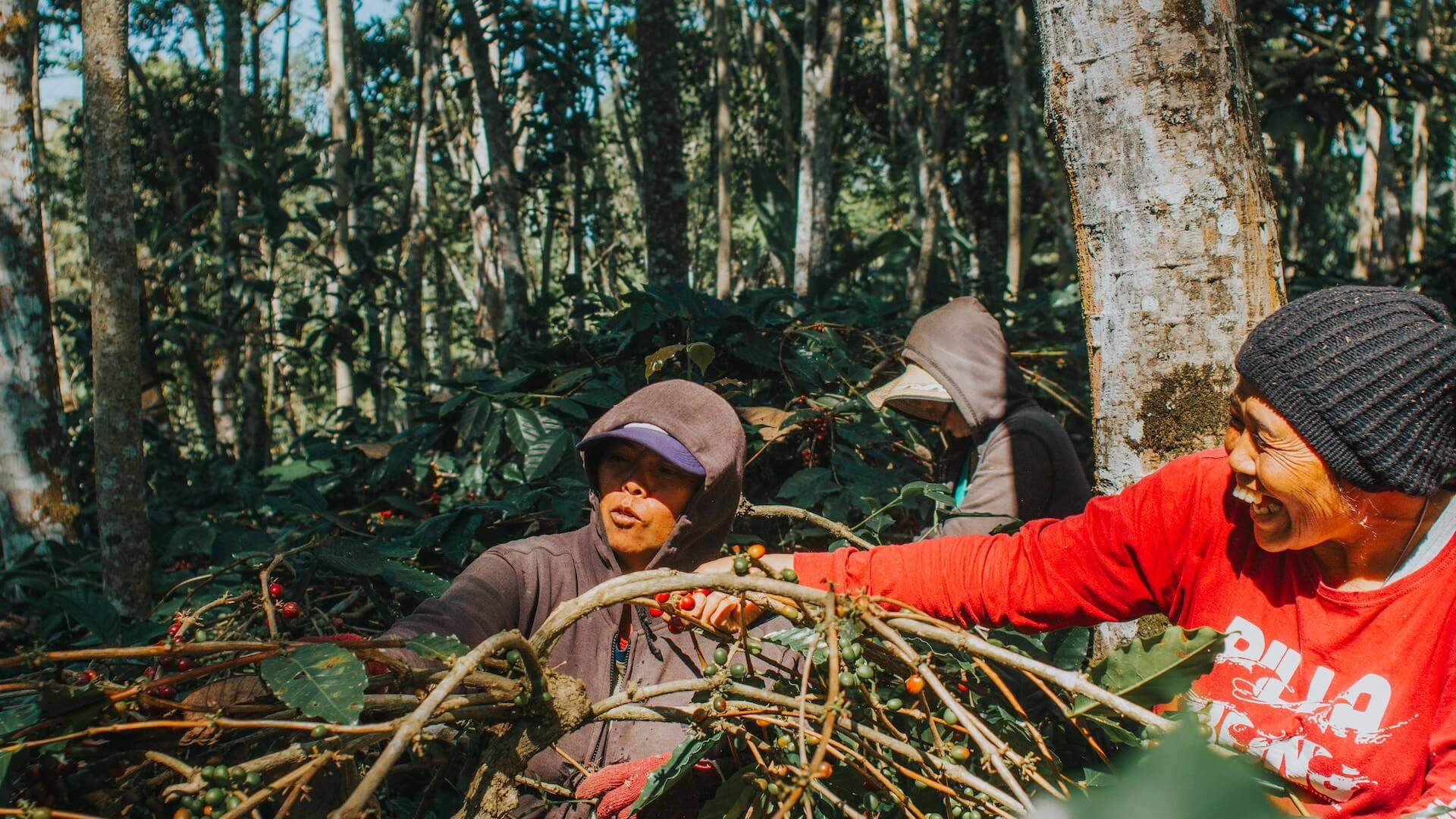 But sustainability goes beyond waste. It's often about using locally sourced produce — this is better for the environment, and it supports Bali's farming community.
Beccera sees how so many local eateries are embracing this ethos. He says, "I think sustainability is one of the main aspects that many restaurants in Bali are trying to base their menus and cooking on.
"We have had the opportunity to work with some amazing produce from a variety of passionate suppliers. We are grateful to be able to work with suppliers from vegetable farmers in Bedugul who deliver to us the same day they are harvested, to our suppliers of black heritage pigs and some amazing line-caught fish that we are dry ageing. The thing that stands out to me the most about the farmers and suppliers we have had the privilege to work with is their passion.
"I believe that the strong focus on sustainability has been influenced by the new generation of chefs working in Bali. Chefs that are more aware of the responsibility we have as chefs to use local sustainable produce on our menus and try and get the message across.
"And it's not just about the produce itself being sustainable, it's also about the farming practices and ensuring the workers, growers and farmers are treating their animals, land and each other in a sustainable way too."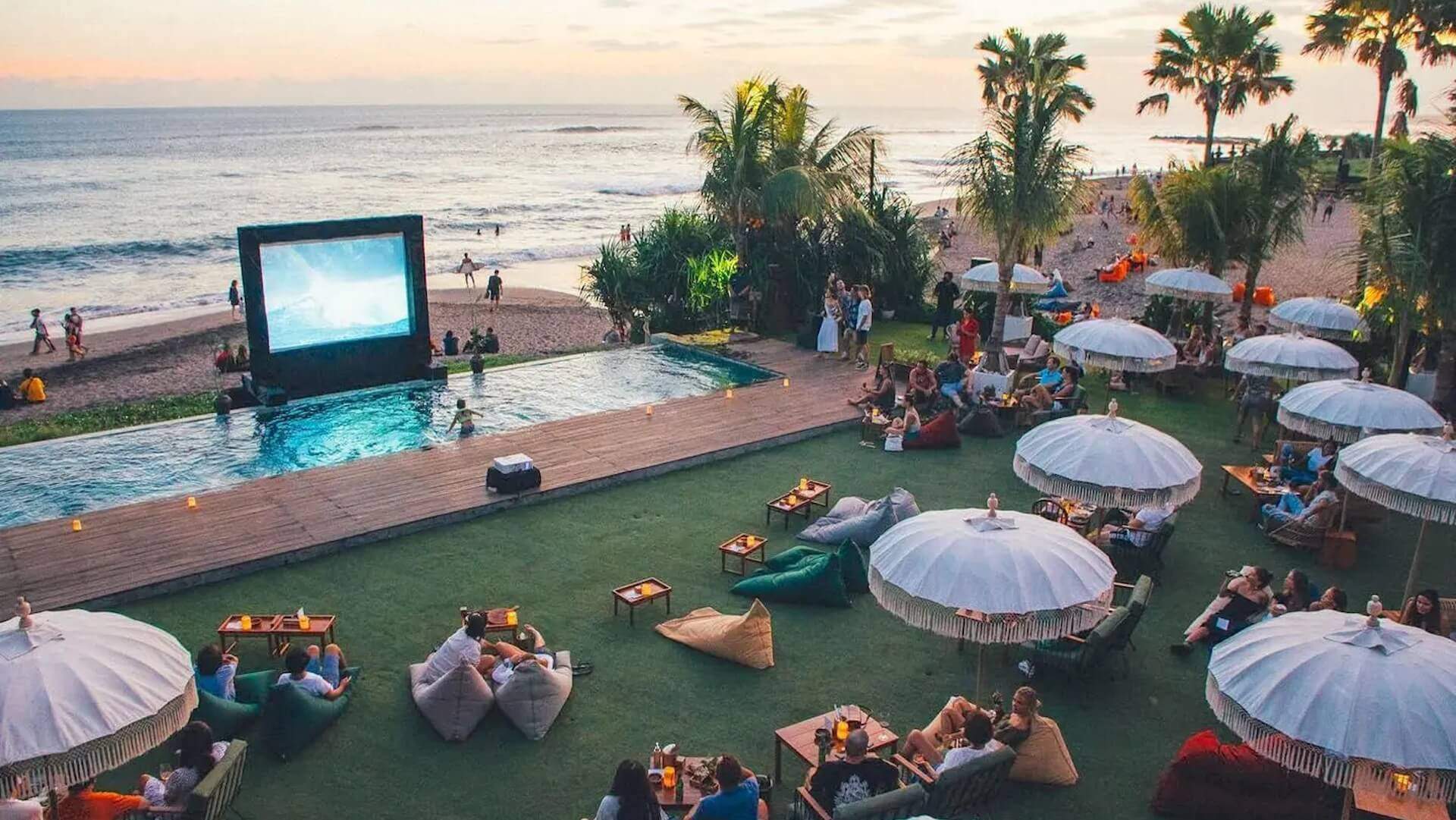 The hospo community turned inwards to survive and grow.
The Post-Covid Revolution
Like all over the world, the pandemic hit Bali restaurants really hard. These venues depend on a steady influx of tourists coming into the country, but the streets and beaches were empty for most of that time.
German Rincon notes how "many businesses didn't survive and had to close. But Covid also pushed Bali's hospitality industry to create new ideas in new spaces."
One of those changes was a big shift towards using locally grown produce —shipping was a total mess throughout the pandemic and the cost of importing produce is always going to be more expensive than getting it from around the corner.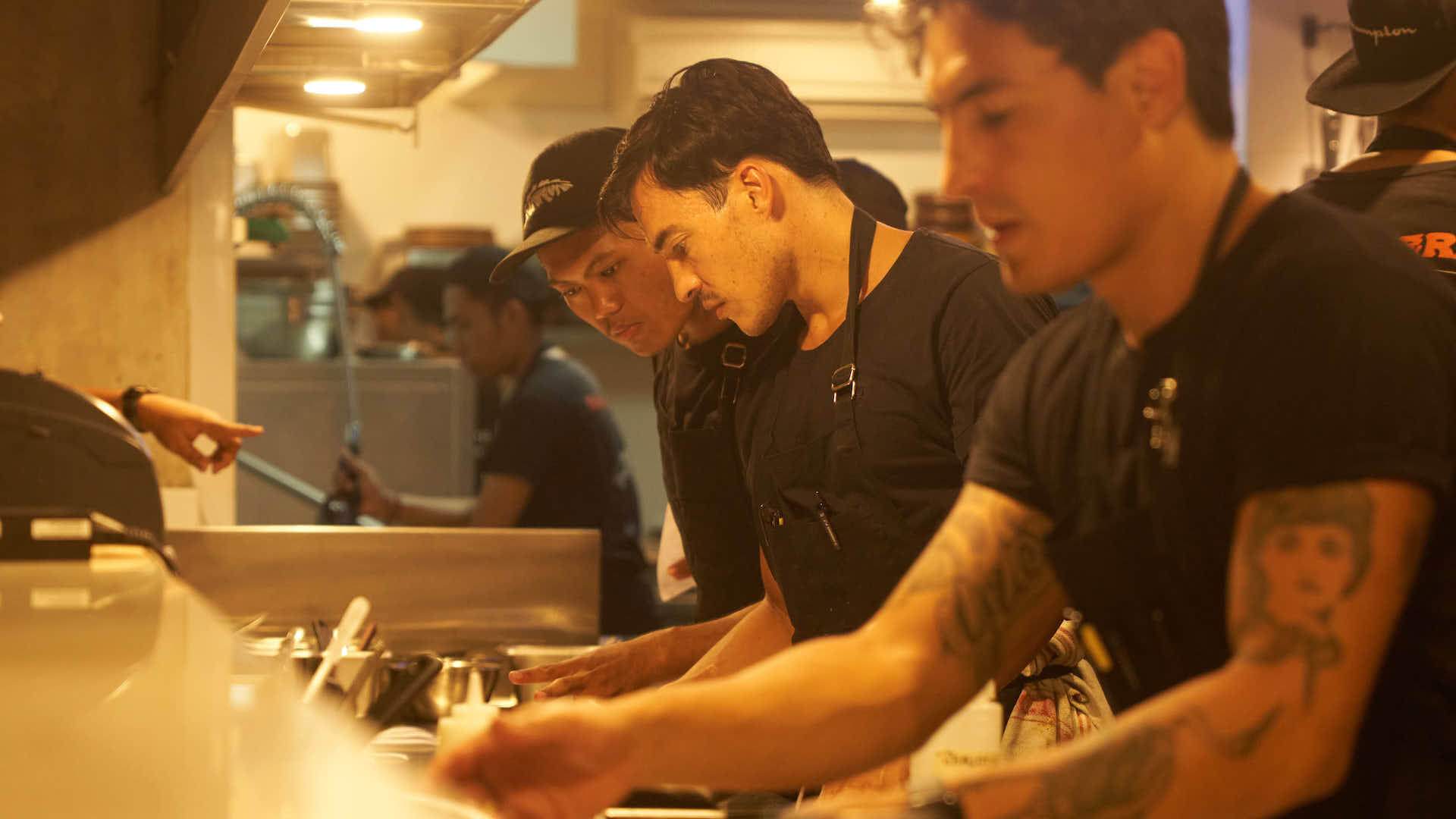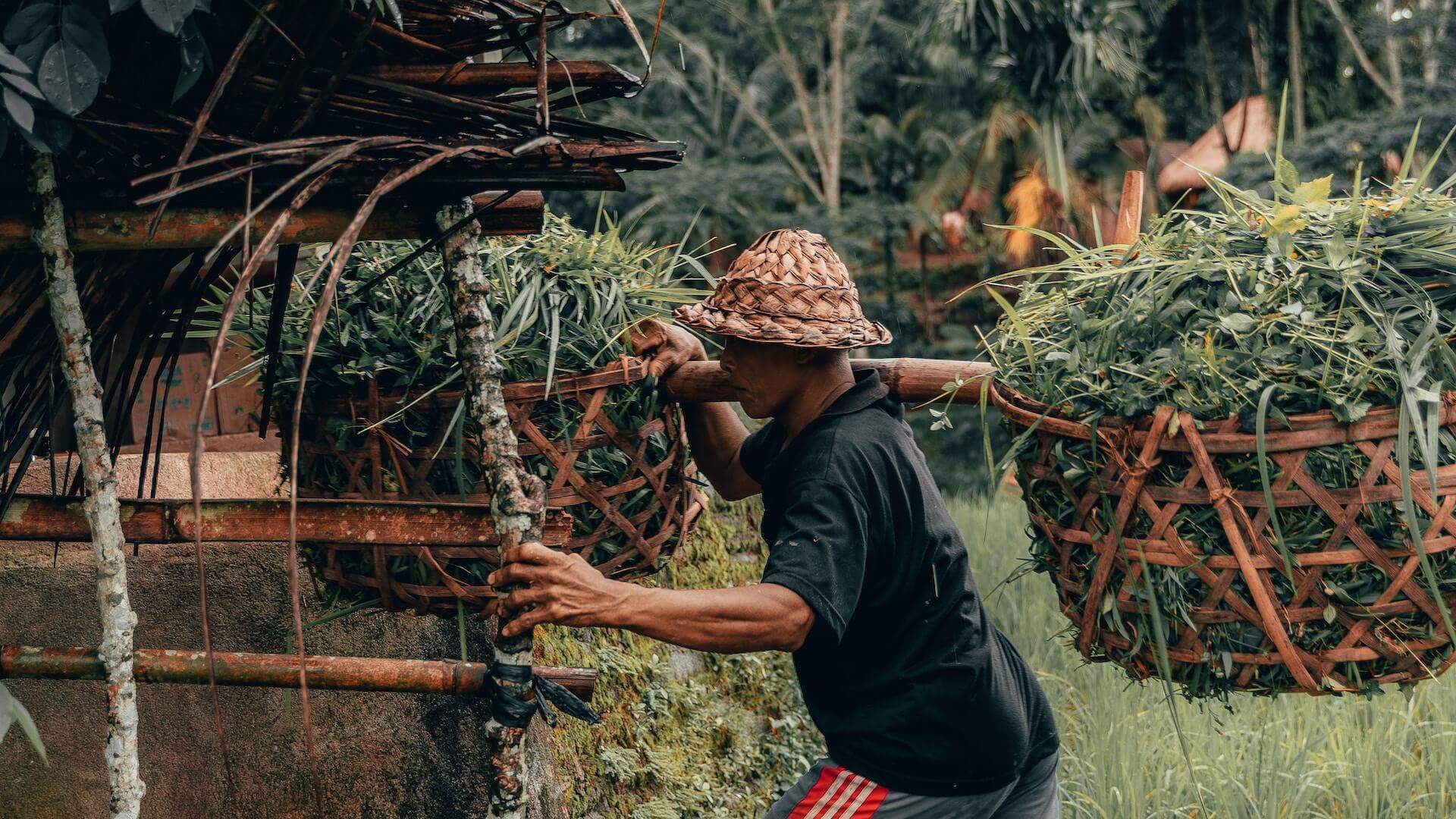 Moore notes how "everyone is on a budget these days. Before, we were ordering a lot of produce from overseas but now it's mostly local.
"Farming has got better and more consistent in recent times and a few people are pushing the boat out — cultivating crops from overseas, and it's working. This includes a variety of vegetables like the heirloom tomatoes we are using at Shelter restaurant."
Each of the chefs also mentioned how the hospitality community really came together to support one another during that time as well.
Buddha commented how "we are all in it together. Covid taught us a lot about looking after our backyard first.
"We also built a resilience and had to think deeper and harder about business plans and reserve funds. Lots of positives did come out of it — like new flowers blossoming after the bushfires, great new bars and restaurants sprung up again."
Feeling inspired to book a truly unique getaway? Head to Concrete Playground Trips to explore a range of holidays curated by our editorial team. We've teamed up with all the best providers of flights, stays and experiences to bring you a series of unforgettable trips in destinations all over the world.
Images from top: Skool, Andres Beccera and German Rincon, Santanera dining room, Uni Restaurant, Stephen Moore, Uni Restaurant, Santanera, Uni Restaurant, Uni Restaurant, Uni Restaurant, Santanera, rice fields by Shayan Ghiasvand (Unsplash), beach cleanup by OCG Saving The Ocean, coffee bean farming by Delightin Dee (Unsplash), The Lawn Canggu, Santanera, Radoslav (Unsplash)
Concrete Playground Trips
Book unique getaways and adventures dreamed up by our editors