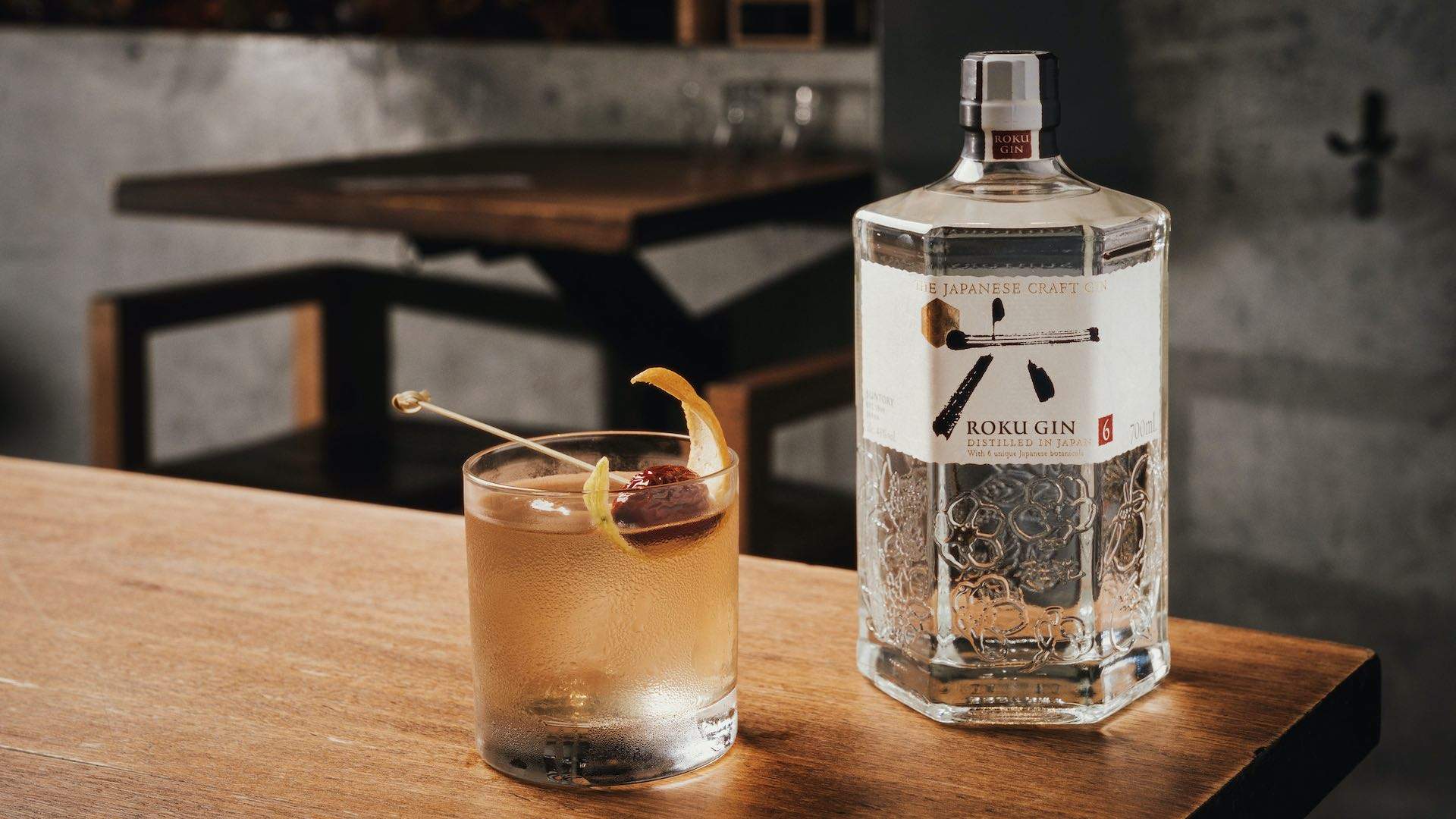 How to Drink, Mix and Pair this Elegant Japanese Gin
"As much as it's an approachable gin, it's also very complex and extremely versatile. That's why I like working with it. It gives you a lot of options."
Of the many spirits, nothing can top the signature flavours and quality of a good bottle of gin. Roku Gin, from the House of Suntory, is a particularly versatile-yet-approachable spirit that has flourished from its Japanese origins, now stocked in liquor stores and bar cabinets all over the globe. For the coming month, Roku is hosting Autumn High Tea lunches at Surry Hills bar Tokyo Bird to celebrate its seasonal way of thinking (and distilling) with ingredients and flavours unique to autumn.
We were lucky enough to attend one of these lunches and have teamed up with Roku and Tokyo Bird's bar manager Yoshi Onishi to share the story of this elegant spirit, how the Tokyo Bird team utilises it and how you can enjoy it at home too. Let's begin.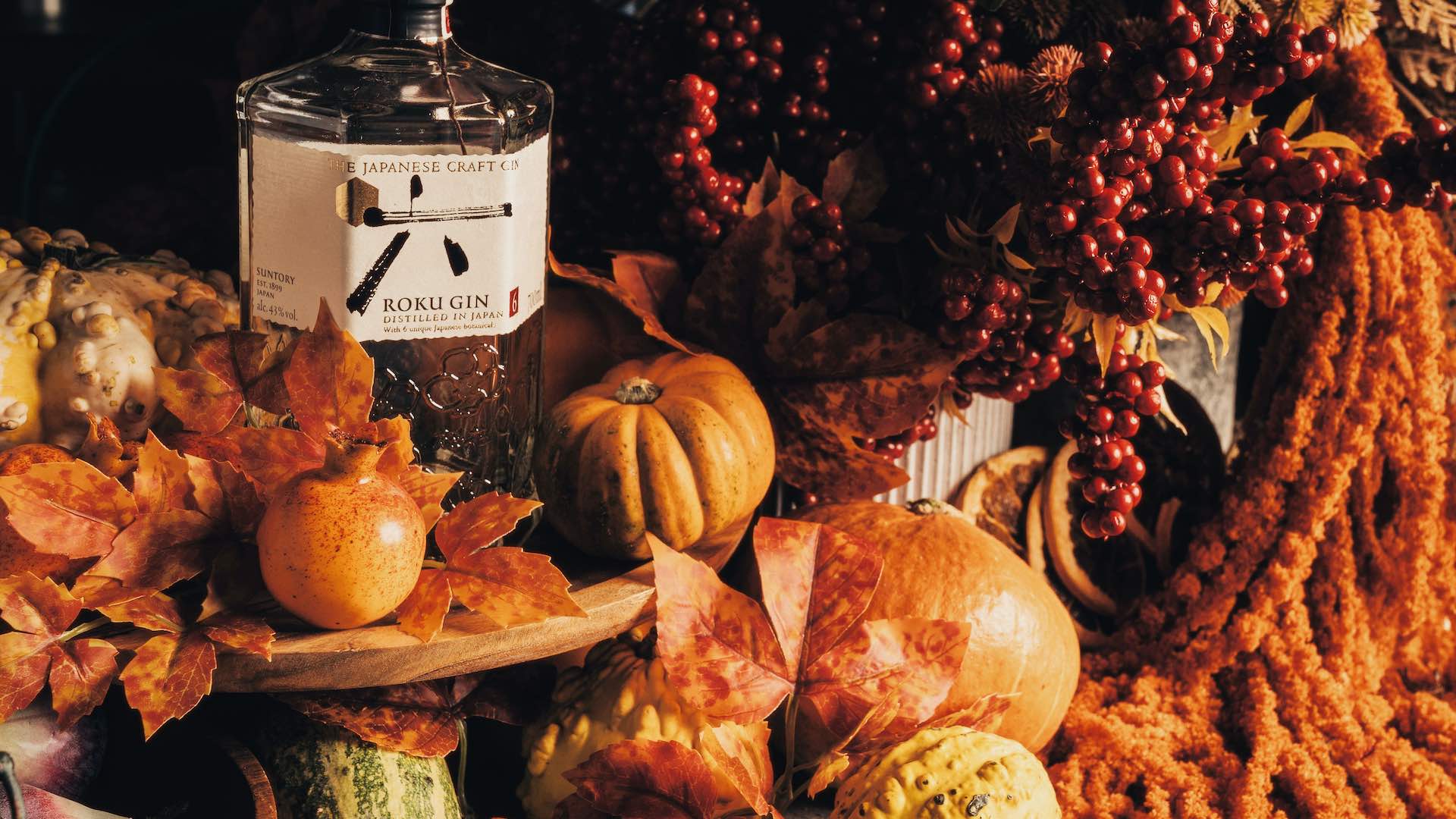 Drinking
Seasonality in its truest form
Crafted with six traditional Japanese botanicals and eight traditional botanicals, Roku (which happens to mean six in Japanese as well) is a balanced and complex spirit with a unique flavour profile. The six Japanese botanicals include sakura flower, sakura leaf, yuzu peel, sencha tea, gyokuro tea, and sanshō pepper. These botanicals are carefully selected and, in accordance with the practice of Shun, harvested during their individual peak seasons to ensure the highest quality possible.
"[Shun] is a Japanese practice of using something when it's at its peak. That's exactly what they do with this gin, and they harvest those botanicals at exactly the right time, distil it and blend them all together to get that perfect harmony and balance.", Onishi explains.
Each botanical is distilled in a specialised distillery in Osaka using specialised stills. While some ingredients undergo vacuum distillation in stainless steel pot stills, others are distilled in copper pot stills and so on. This process — unique to Roku — allows each flavour to shine through in its own way in the finished product. Those six botanicals are only part of a total of fourteen, but they give Roku its reputation.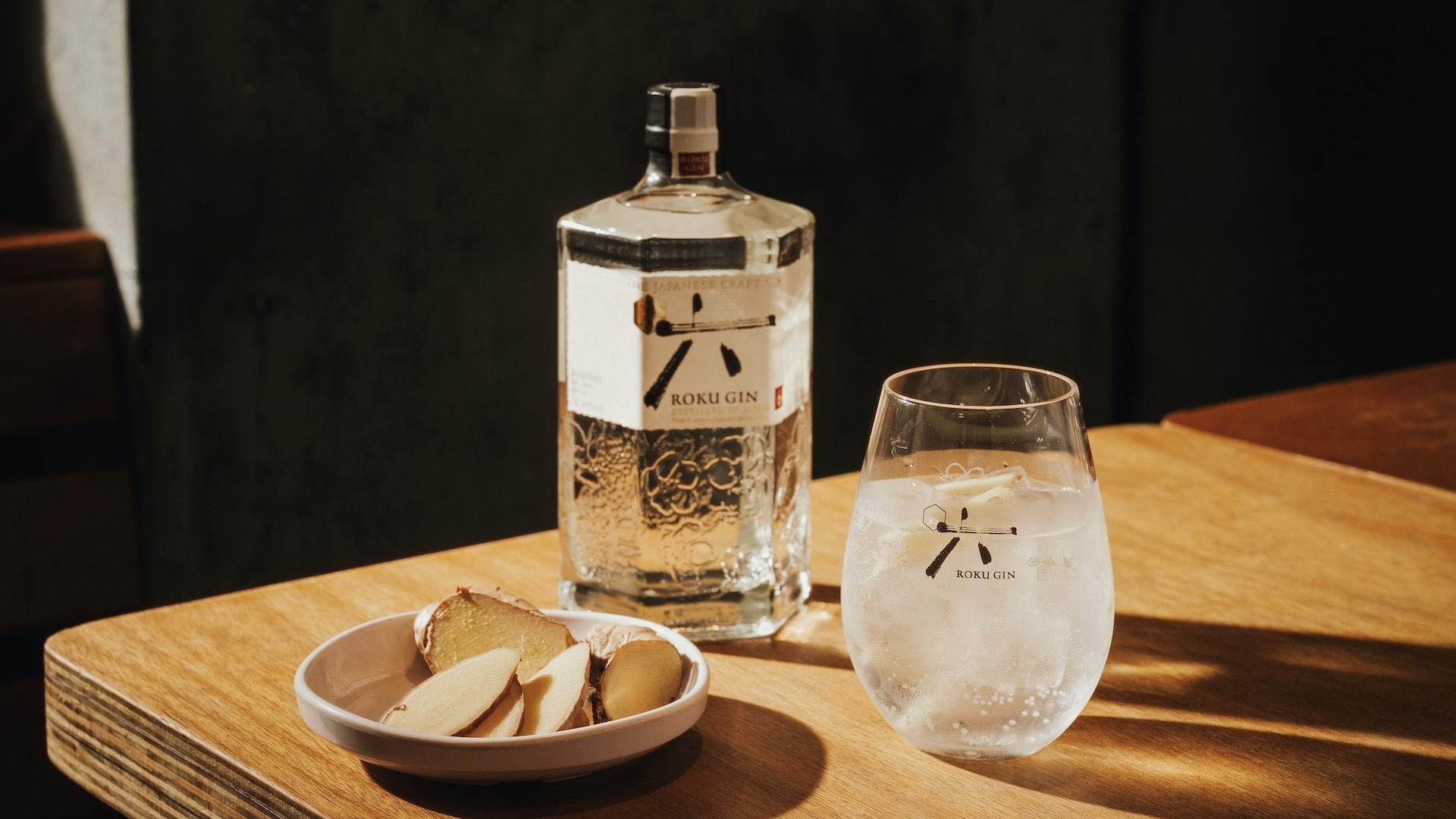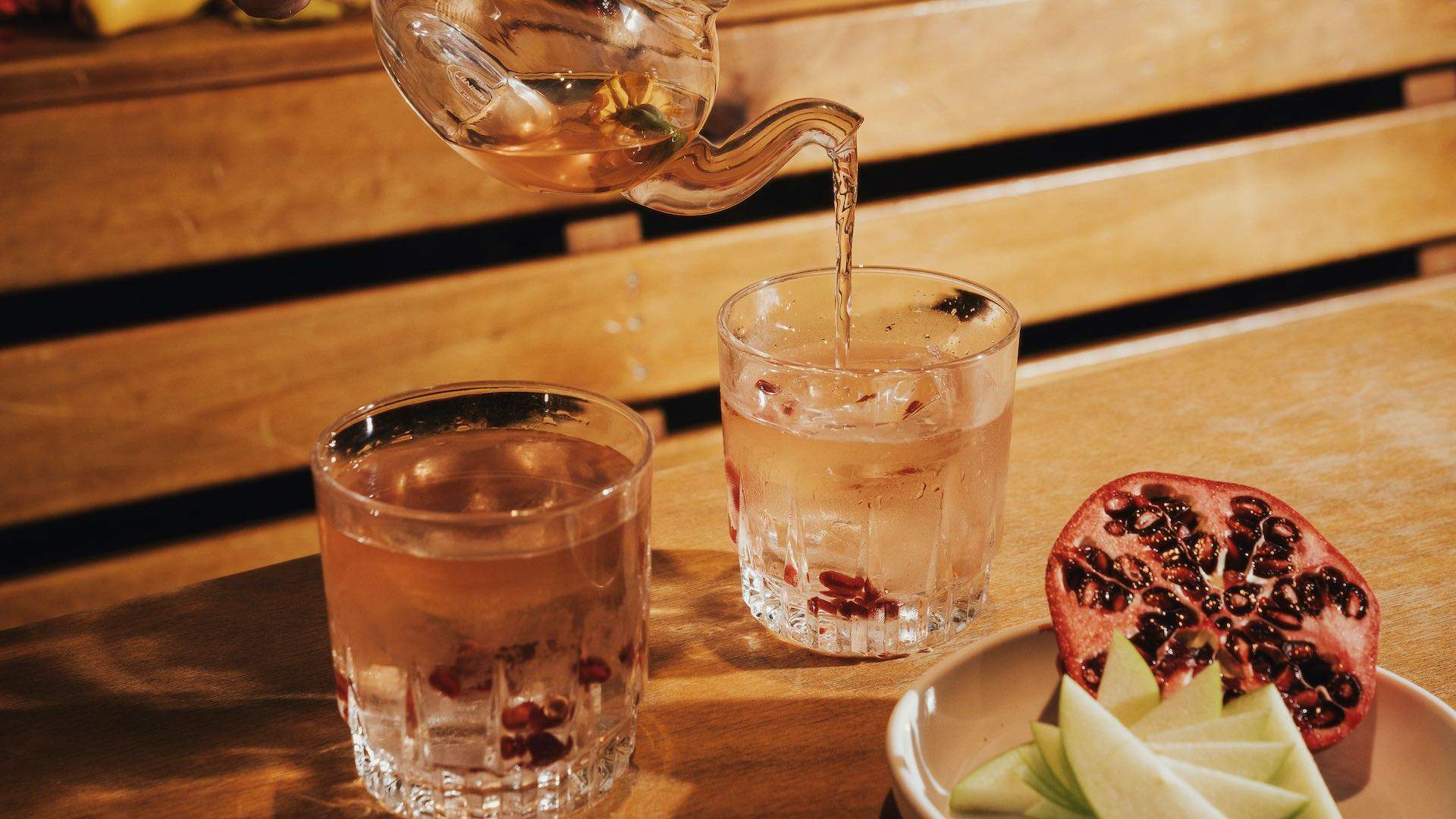 The result is a gin with a beautiful aroma of cherry blossom and green tea, with a palate that's both refreshing and complex. The first notes to hit your nose are the floral and tea aromas, which are quickly followed by bright citrus and spicy notes. The overall flavour profile is smooth and balanced, quickly going from cherry blossom to citrus with a long finish that leaves a subtle hint of pepper on the tongue. The depth in flavour makes it a favourite of those who know their botanicals.
"I think as much as it's an approachable gin, it's also very complex and extremely versatile. That's why I like working with it. It gives you a lot of options. Whether it's your standard gin and tonic or even a boozier style of cocktails like a martini or something citrusy", Onishi says while preparing a drink.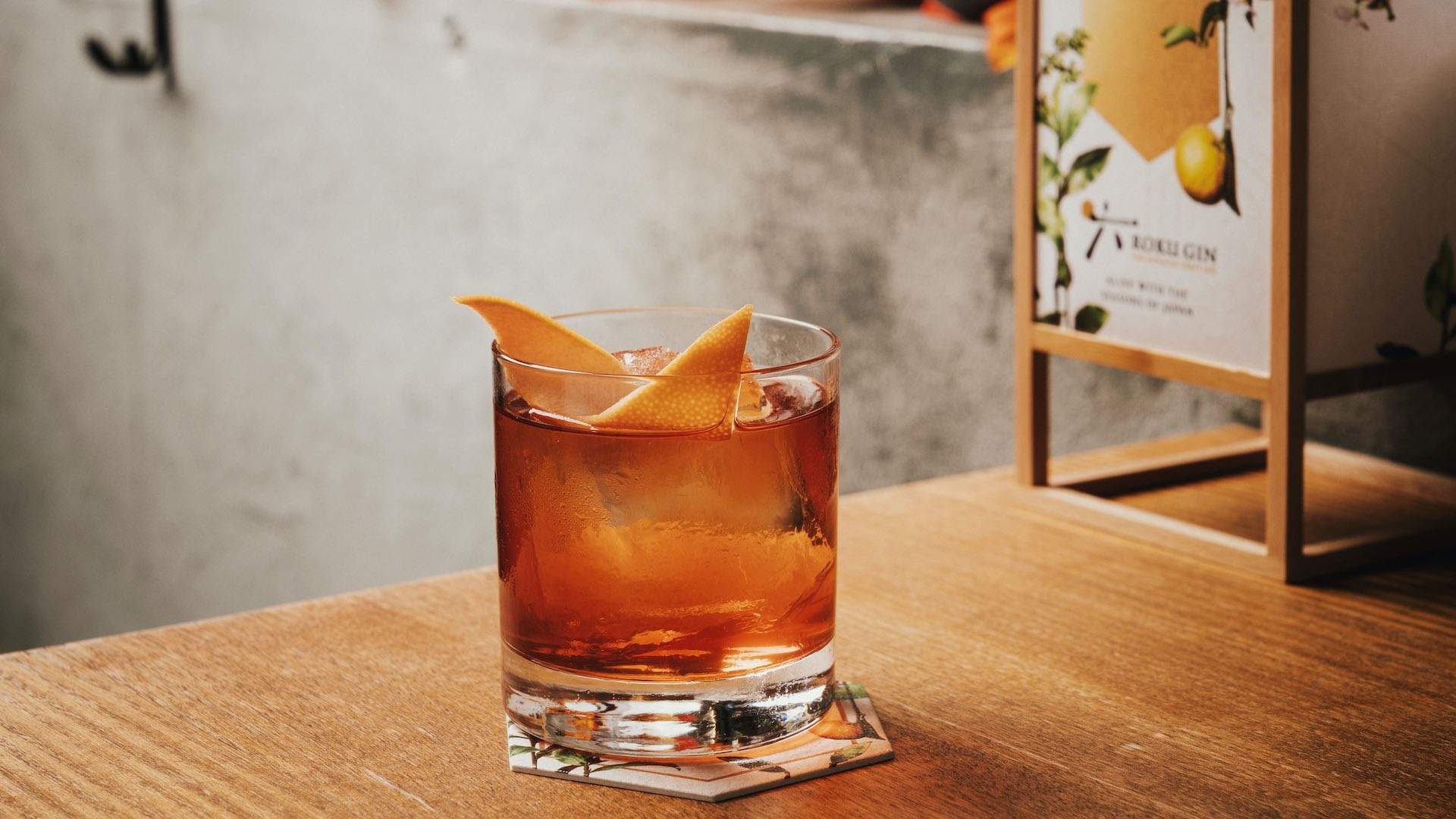 Mixing
Cocktails the Roku way
With such a focus on seasonality in the distillation process, those who work with Roku in the field know how to bring it to life in a cocktail. The right mixers and ingredients can do wonders to expand on the many flavours. Arriving at Tokyo Bird, guests are treated to a classic Roku gin and tonic with fresh ginger, a timeless cocktail that brings everything gin should and more in a single serve. Why overcomplicate things, right? Then to share with the table is something slightly more complex, the Momji, a refreshing and fruity cocktail that is served in a teapot and can only be described as delightful.
"For me personally, I really like this gin with a bit of citrus, I find it helps elevate some of the yuzu characteristics and some of that sansho pepper as well.", elaborates Onishi while preparing a gin and tonic.
Also on offer for the season are Japanese Negronis (the scarlet and citrusy sip that never fails to enliven the spirits) and original cocktails like the smoky Aki-refashioned, the layered sweetness of the Tea Lady and creamy, dessert-qualified Matcha Hard Shake. For any aspiring at-home mixologists, you can also have a go at mixing your own: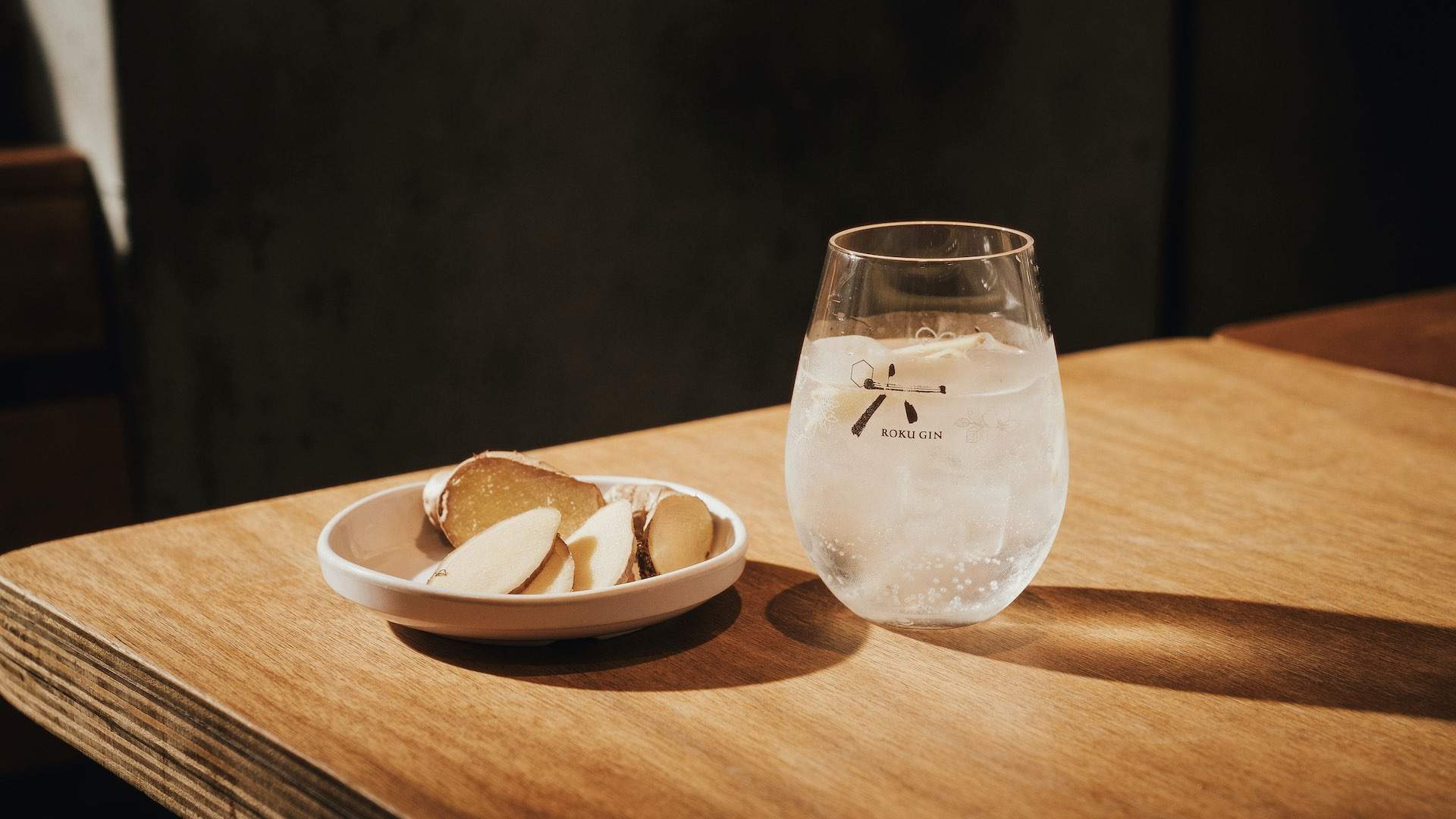 Roku Gin and Tonic with ginger
As a starter drink to introduce you to a gin-laden experience, what better choice than the original and most simple of all gin cocktails, the gin and tonic? In this case, ginger makes an appearance to inject an undertone of spice into the drink, but beyond that, its as simple as they come.
Ingredients
– Roku Gin
– Tonic water
– Fresh ginger
Method
Fill a highball glass to the brim with ice, add one part Roku Gin and three parts tonic water, then stir. Slice your fresh ginger into thin sticks and add to the glass as a garnish.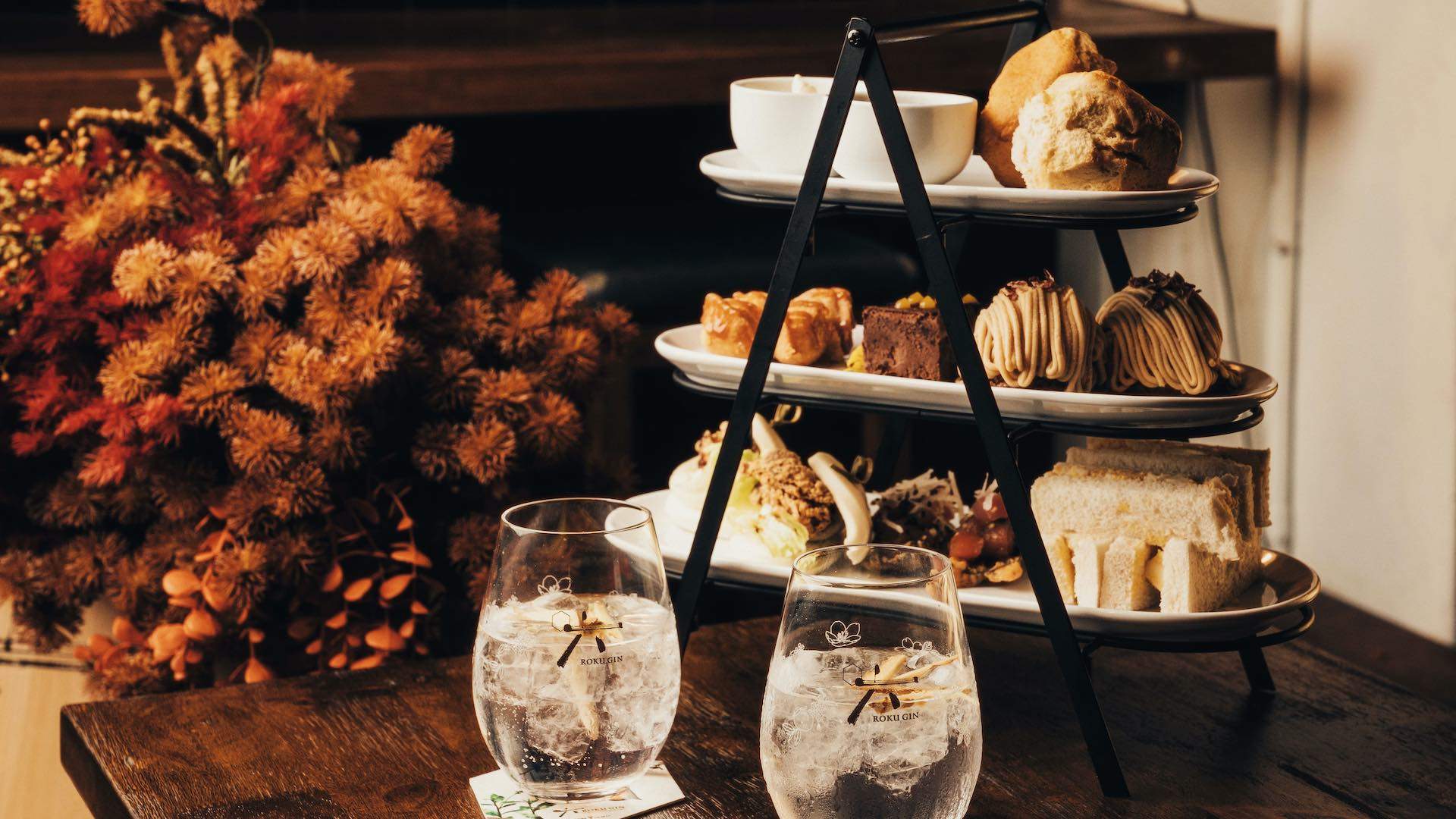 Mixing your base spirit with mixers is important, but equally important is what's on your plate to wash down the drinks. The complex botanicals of gin alone can be difficult to match with food since it carries such a unique flavour profile. At Tokyo Bird, diners have quite the selection to pair with the many drinks on option, and we can use that as inspiration for at-home plans.
"For me, it's about seasonality. We're using ingredients that work with what's in season first and foremost. And to highlight some of the characteristics that are in the gin. The main thing is finding things, fruits and spices, that are in line with the flavours you might find at this time of year. Things you're attracted to eat and drink" Onishi explains.
The chefs at Tokyo Bird pair Roku with plates of tuna tartare with nashi pear and nori cracker, which starts out light and fresh with the tuna but is quickly backed up by a sharp seaweed note from the cracker below. Such a light choice pairs well with simple and refreshing cocktails. Alongside the tuna is a heartier chicken karaage bao or the simple finger egg sando. Working your way through the meal, you may also encounter sweeter choices like the rich chocolate mousse with orange gel or the Japanese chestnut mont blanc with cream and cocoa. Some of those dense and rich flavours work well to bring out the sharper notes in gin.
If you want to take inspiration from those picks when pairing gin at home, think of it this way: a good food pairing should do what a UV light does for neon colours — make them shine out in an otherwise complex scene to engage and delight the tastebuds. Think seafood for lighter and simple cocktails or more notable flavours in meat, spices and fruits to accentuate the finer notes of a complex drink.
"I would definitely recommend something on the lighter side, grilled seafood or roast veggies. Yuzu vinegar to lighten it up, anything light would work well with Roku", Onishi muses as he puts the finishing touches on the drink in front of him.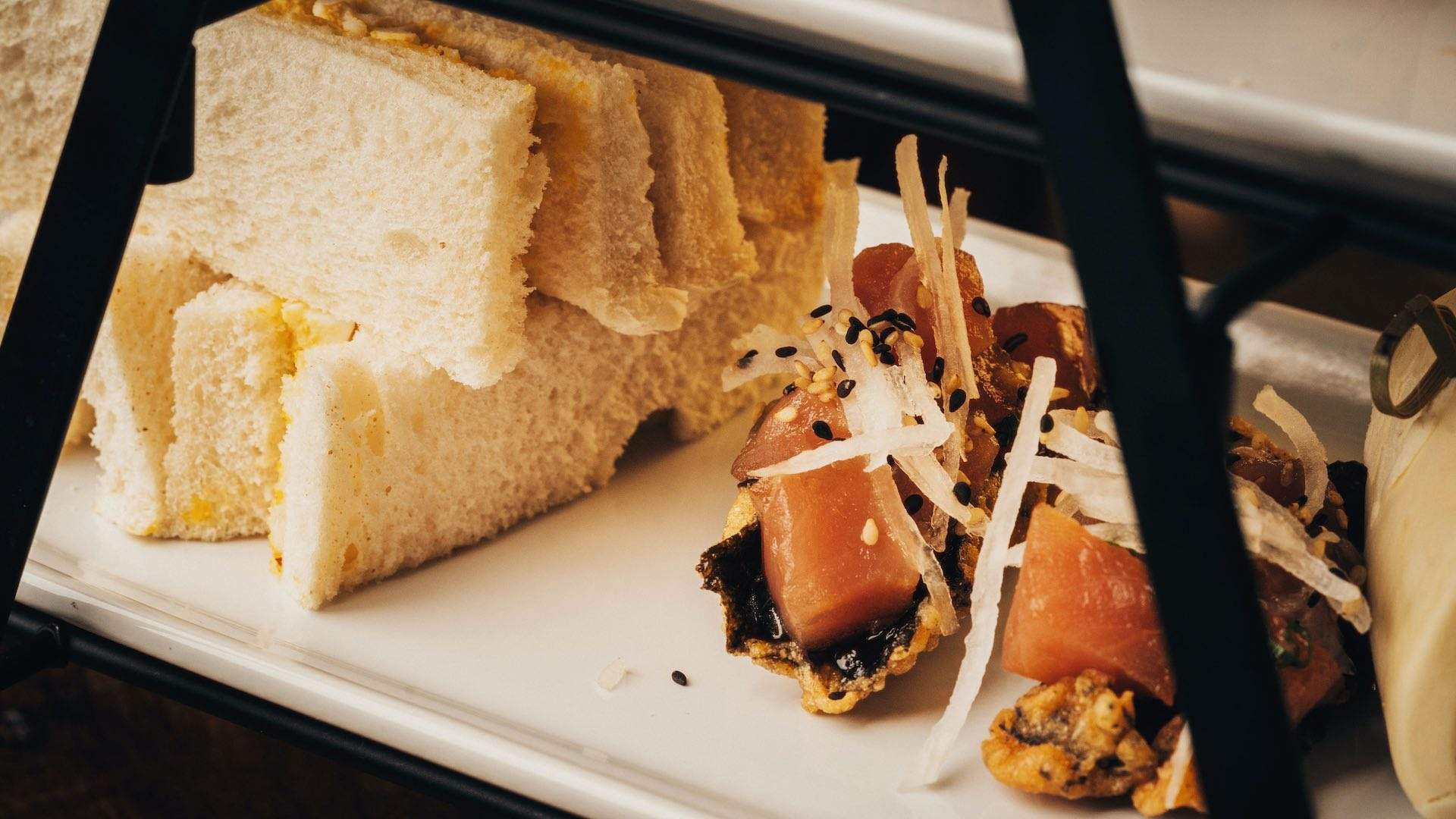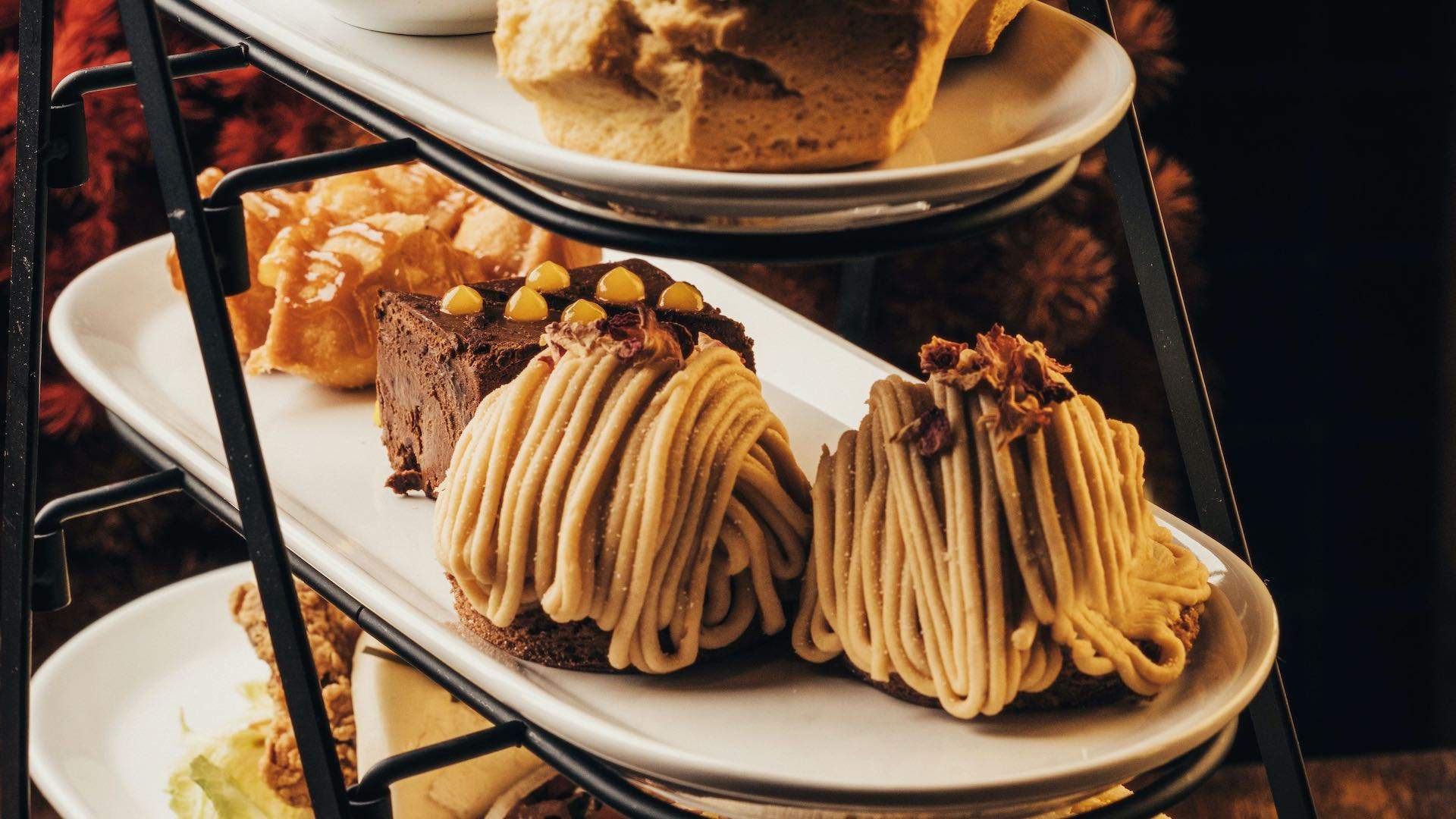 The Roku Autumn takeover of Tokyo Bird and the seasonal cocktail menu runs from Saturday, May 6 until Saturday, June 3. Bookings are essential. For more details and to reserve your seat, visit the website. 
Images: Declan Blackall
Concrete Playground Trips
Book unique getaways and adventures dreamed up by our editors