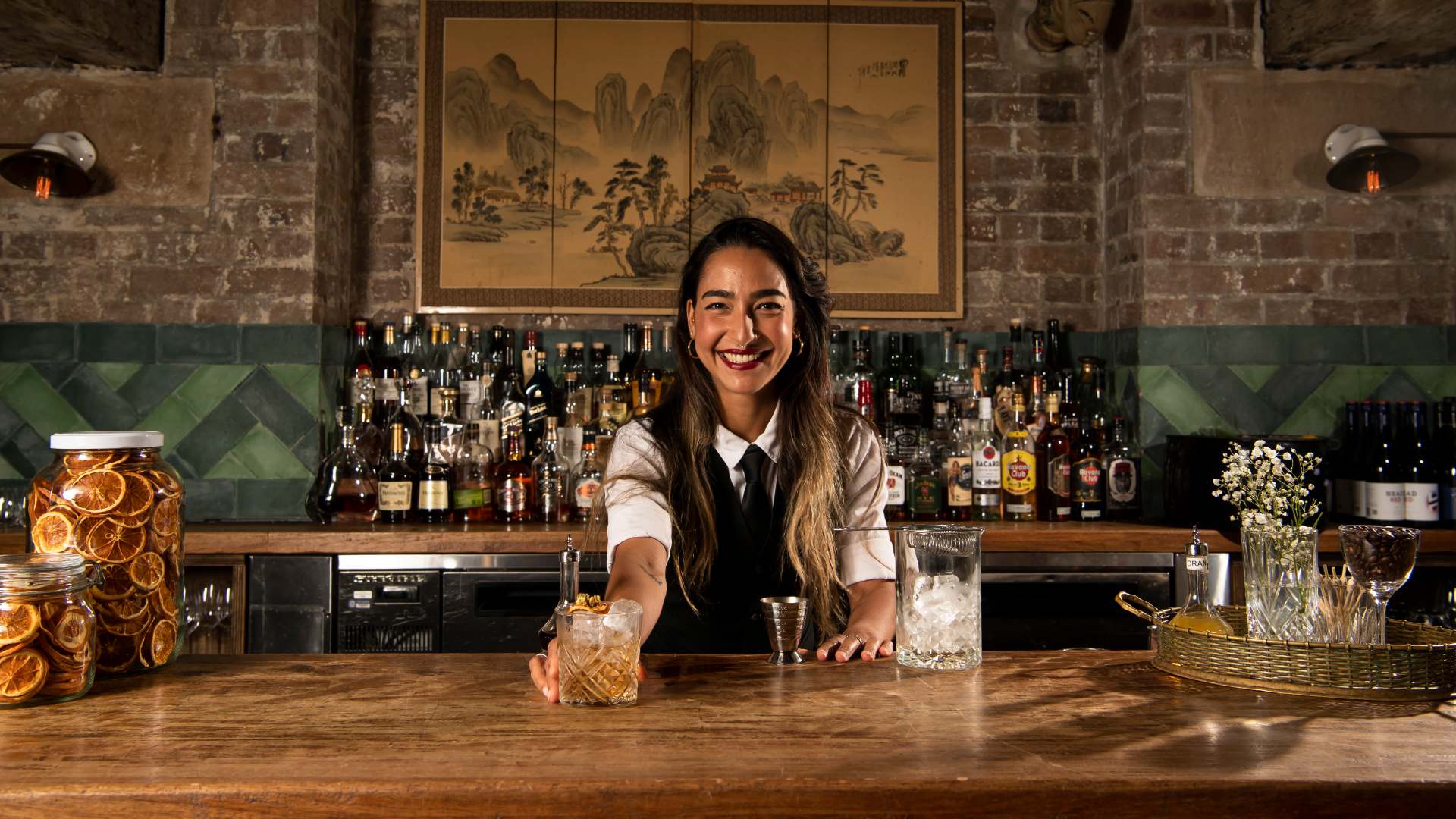 How to
Make a Yum Cha Old-Fashioned with Natasha Capol from Mr Wong
The perfectly balanced breakfast cocktail is made to match dim sum.
When Sydney bartender Natasha Capol was dreaming up a new take on a classic cocktail for Mr Wong, she created a simple syrup based on her favourite yum cha drink from home.
"I'm from Malaysia and yum cha is a huge part of the breakfast scene," says Capol. "We drink a lot of tea and eat a lot of dumplings, and my favourite tea to drink is chrysanthemum, which is non-caffeinated, mildly sweet and has honey notes as well as a very clean aftertaste."
Capol created a syrup from the tea served at Mr Wong's weekend yum cha service, currently on hold. The syrup replaces the sugar in a traditional old-fashioned, usually made with sugar, bitters, water and whiskey.
The Yum Cha Old-Fashioned has become so popular with customers it's now a mainstay. So, we asked Capol to share her recipe for Concrete Playground readers, so you can recreate the drink at home.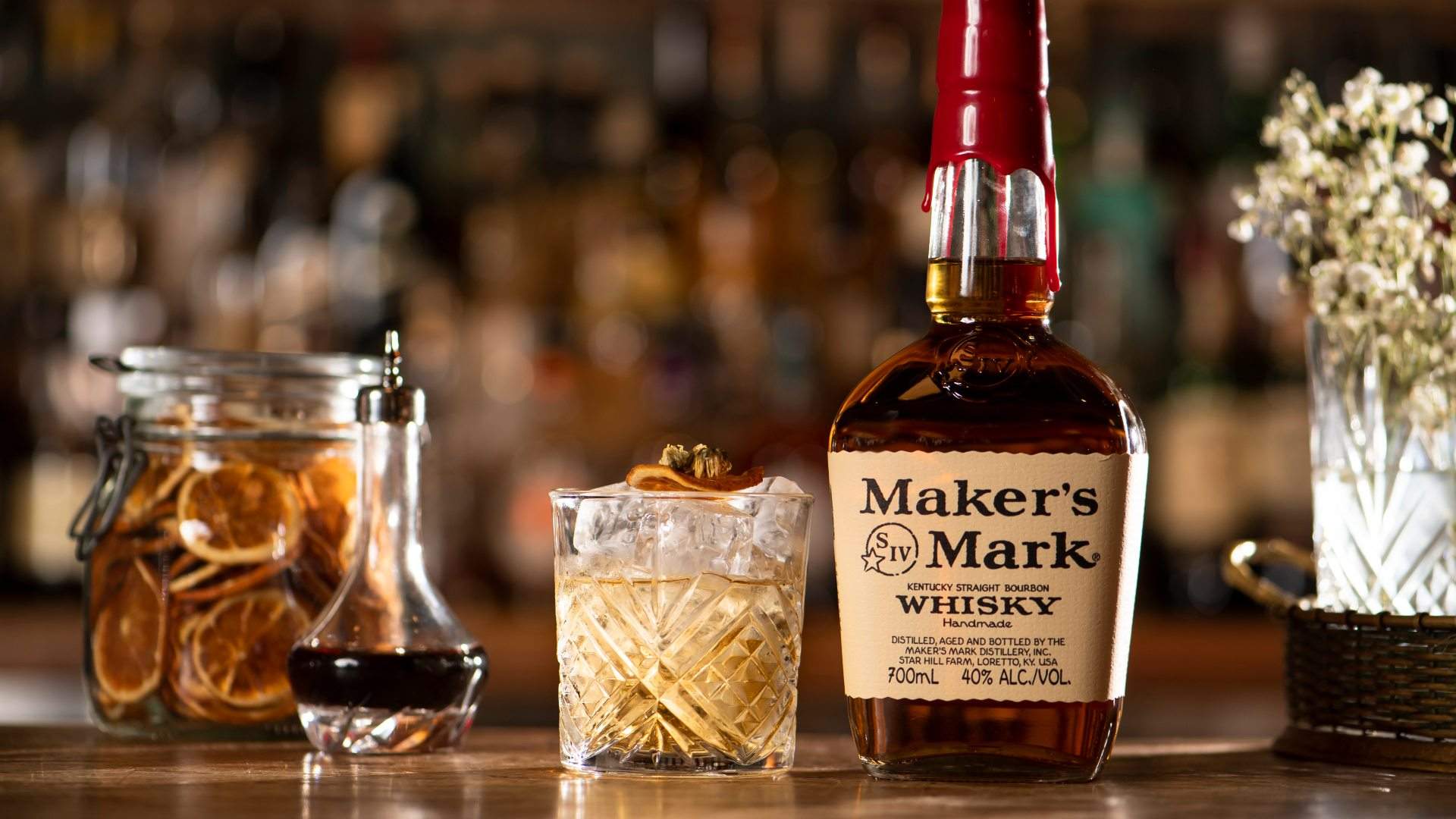 What you need
INGREDIENTS
60ml Maker's Mark bourbon
1 tsp chrysanthemum tea syrup
3 dashes bitters
STEP ONE: MAKE A TEA SYRUP
The first step in this cocktail is to make a simple syrup that you can keep in the fridge or cupboard for use again and again. Using chrysanthemum tea buds, which you can find in specialist supermarkets and tea shops, make a very strong pot of chrysanthemum tea.
"You want a very concentrated tea," says Capol. "Boil water with a couple of tablespoons of tea buds and add sugar to make a syrup. Cool it down and you have a simple tea syrup."
The quantity of tea, sugar and water is down to your personal taste. However, Capol emphasises that the stronger the tea the better flavour balance you'll have in the end cocktail.
"The chrysanthemum syrup is sweet, but very floral and quite cleansing in nature," she says.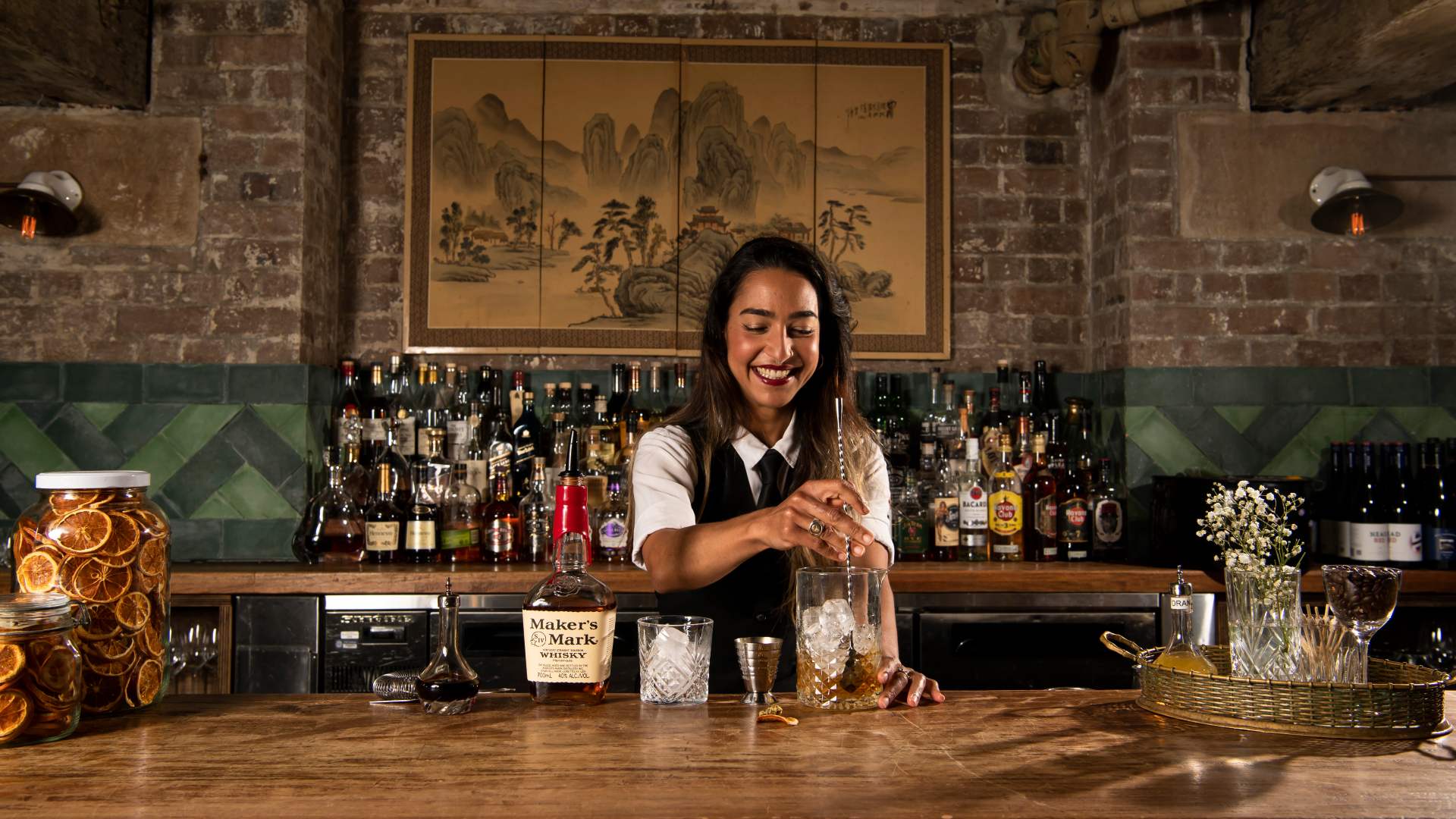 The technique
STEP TWO: MAKE A YUM CHA OLD-FASHIONED
"This cocktail is so quick and easy to make," says Capol. "It doesn't require any fancy skills, and once you've made your syrup everything else is very straightforward — no shaking required."
You'll need a large stirring vessel — a large glass is enough — and a long spoon. "And you absolutely need ice," she adds.
"Maker's Mark is one of the best bourbons to make an old-fashioned with, as it's got the right balance of flavours. It has a sweetness and caramel and vanilla notes, which paired with the chrysanthemum and bitters makes for a really balanced drink."
Simply pour 60ml of Maker's Mark into a glass jug (without ice). Add one teaspoon of tea syrup and three dashes of bitters. Fill the jug with ice. Stir until it's cool, without diluting the drink.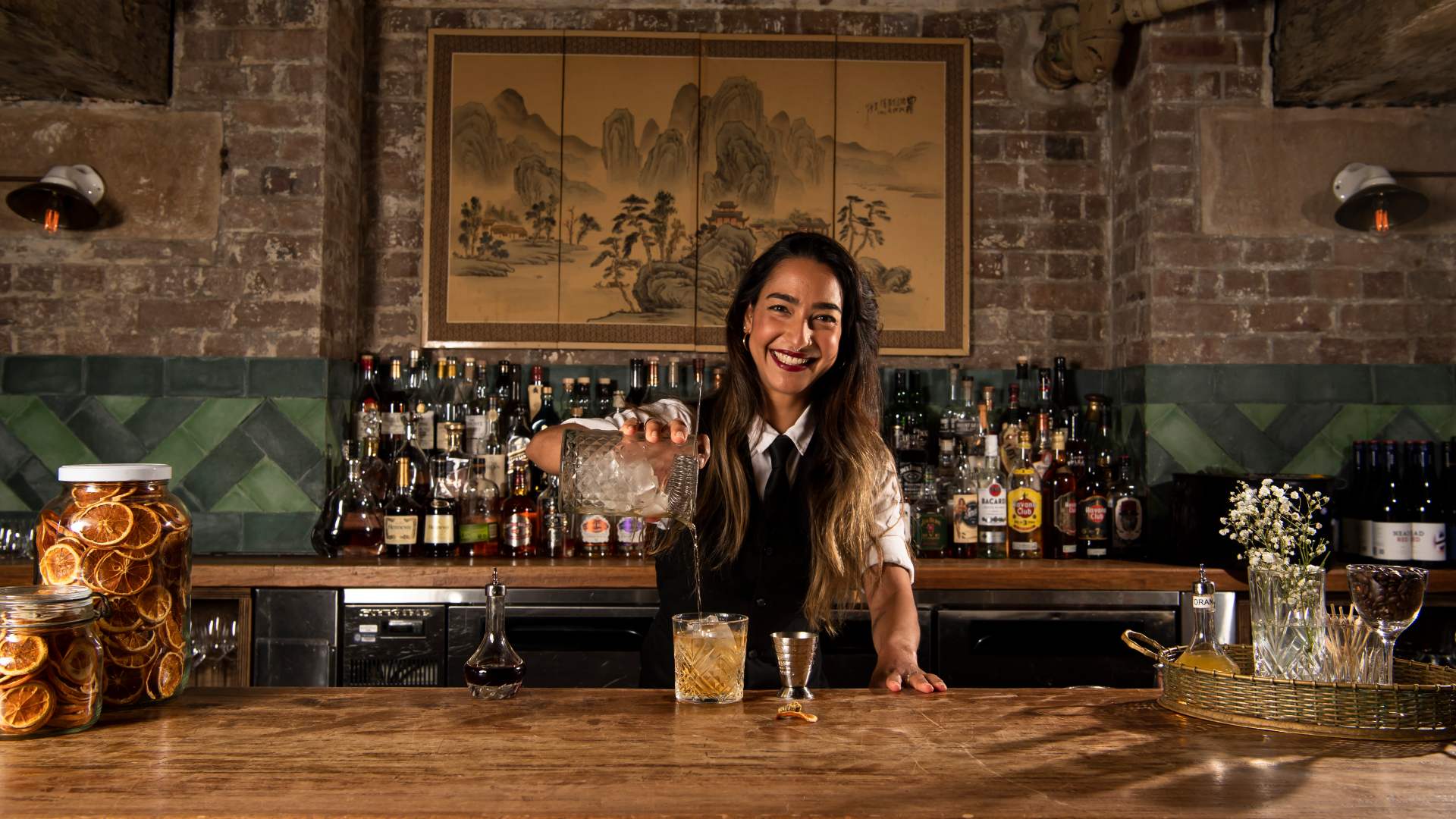 Strain and serve
Capol serves a Yum Cha Old-Fashioned in a double rocks glass, but any heavy-bottomed glass will do the same trick. Load up the glass with ice. Strain the cocktails from the jug into your fresh, slightly cold glass.
At Mr Wong, the drink is garnished with a dehydrated orange wheel and three chrysanthemum tea buds, which is entirely optional when making this drink at home. However, if you're looking for slices of dried orange we recommend stocking up at Two Providores or The Source, or making your own.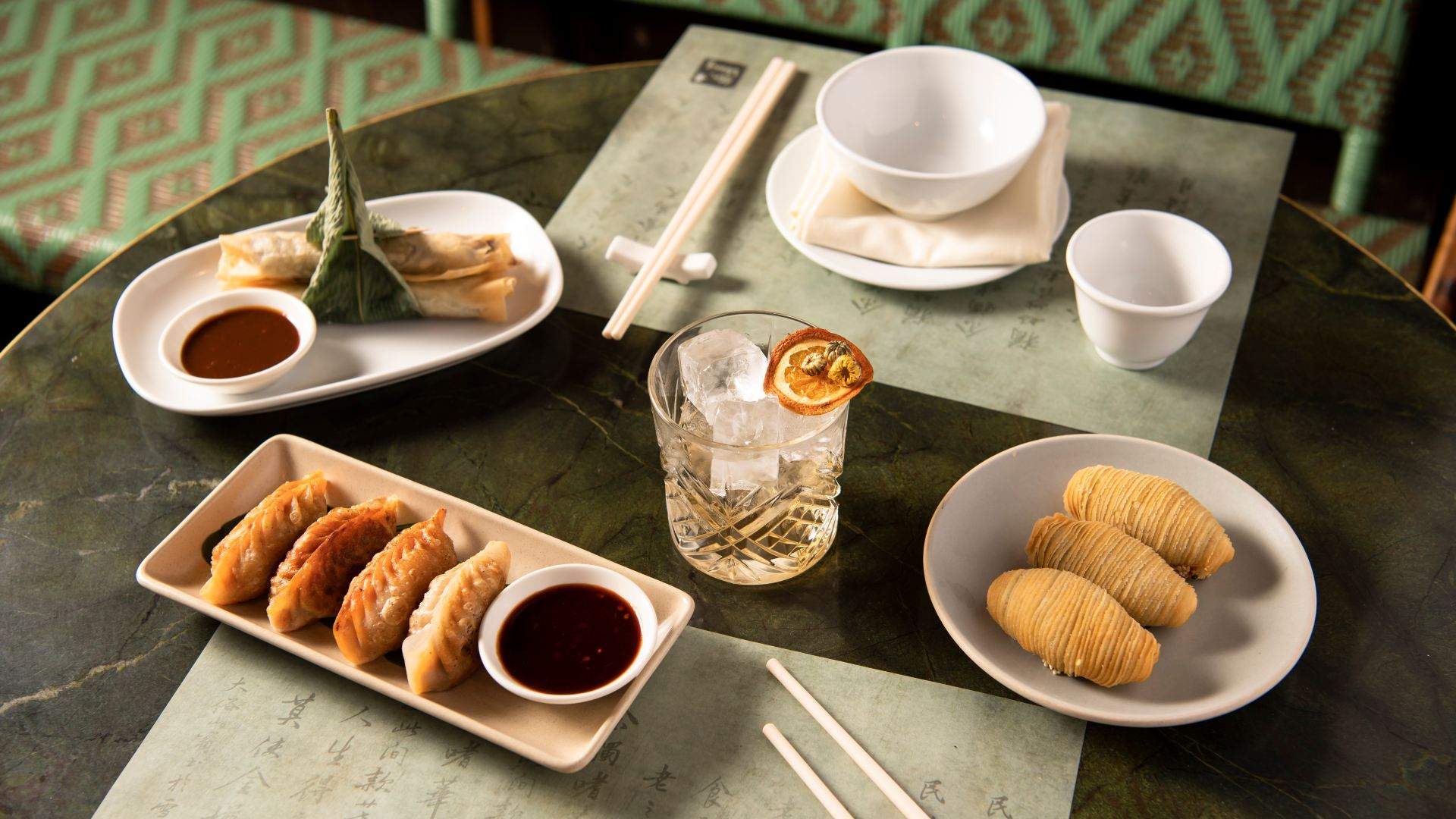 The pairing
Richer flavoured foods work best for this cocktail, says Capol. Wagyu truffle puffs, pan-fried Szechuan-style lamb dumplings and aromatic duck spring rolls are her picks from the menu at Mr Wong. At home, any intensely flavoured meat dishes are a good pairing for a Yum Cha Old-Fashioned.
"Booze-forward drinks like this pair really well with salty, fatty meats," she says. "The saltiness complements the sweetness of the drink and ultimately the flavours work in unison.
"And if you're making dim sum, go for fried or pan-fried dumplings over the more delicate boiled dumplings. It's the perfect breakfast drink for flaky pastry and filling dim sum."
Find out more about Maker's Mark, here.
All images: Cassandra Hannagan.