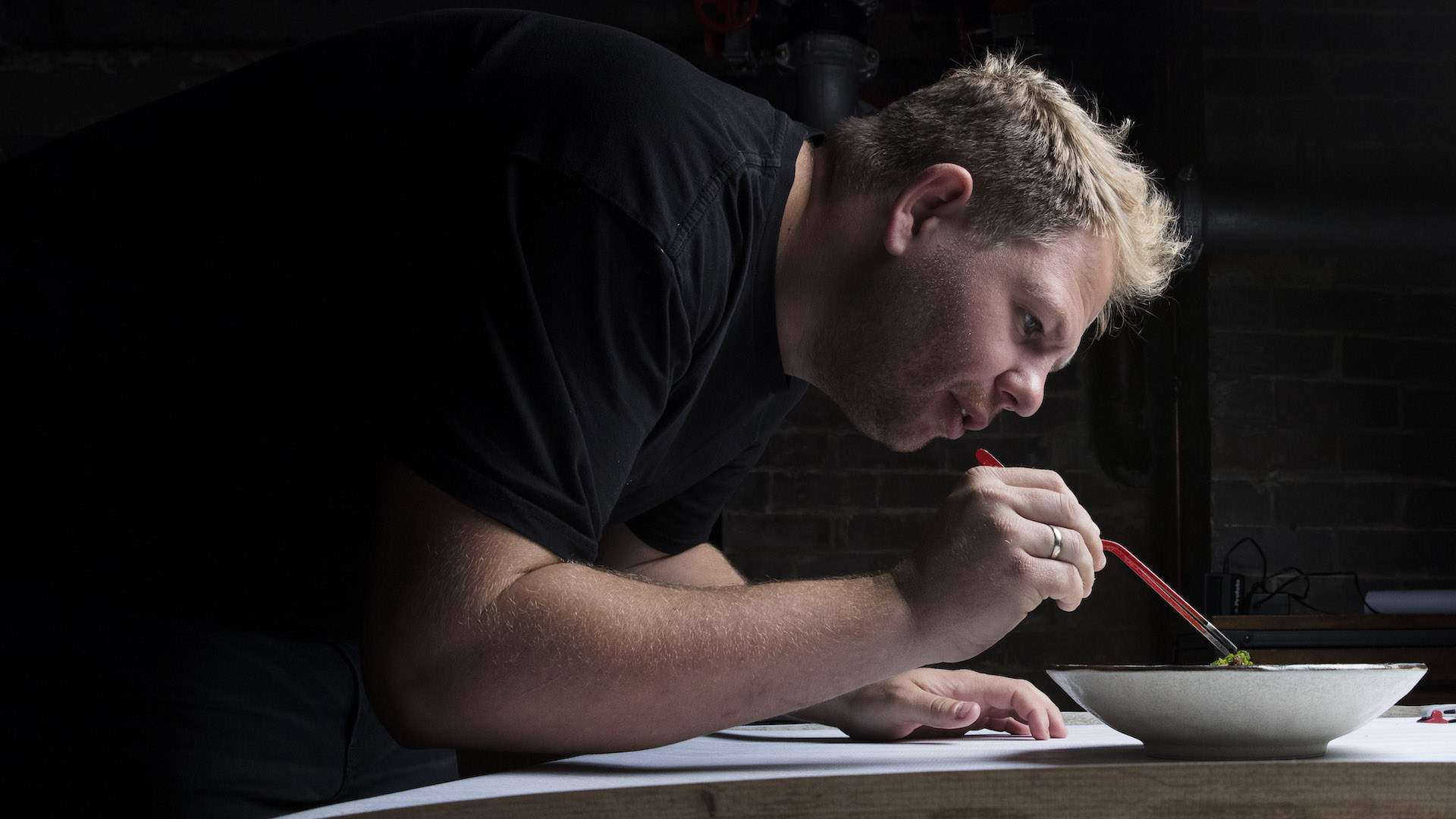 Nelly Robinson on NEL's New Degustation Menu Inspired By Singapore
Lauded for his innovative (and occasionally kooky) themed degustation menus, Chef Nelly Robinson gives us the low-down on the upcoming menu inspired by the sights and flavours of Singapore.
Sydney went nuts for Nelly Robinson's KFC-inspired menu (as did we). And were blown away by his most recent native Australian degustation. And now he's at it again, with his latest 11-course A Taste of Singapore menu running at NEL restaurant from Wednesday, March 29 until Saturday, May 27.
We've seen it for ourselves. We've even tried some of the dishes. And we are pumped for our fellow Sydneysiders to experience it for themselves.
Expect to try some of Singapore's most famous dishes, but only once they've been through NEL's gourmet kaleidoscope. Laksa, satay skewers, chilli crab, Hainanese chicken rice and bubble tea are playfully reinvented in this degustation menu.
As is the beloved egg custard tart. Chef Nelly combines these flavours with those of the local calamansi citrus fruit to create the final dessert — a creamy milk curd bun. It's a mighty magical way to finish off the experience.
Robinson has partnered up with Singapore Tourism Board to not only reimagine Singapore cuisine but to also curate the ultimate food-filled Singapore holiday that takes visitors to some of the city's finest dining destinations.
To delve deeper into NEL's new Taste of Singapore degustation menu and to hear more about the upcoming trips (running from June 16–19), we sat down and spoke with Robinson himself. Read on to see why you should reserve a table at NEL and get one of the few spots available on the exclusive getaway that can only be booked through Concrete Playground Trips.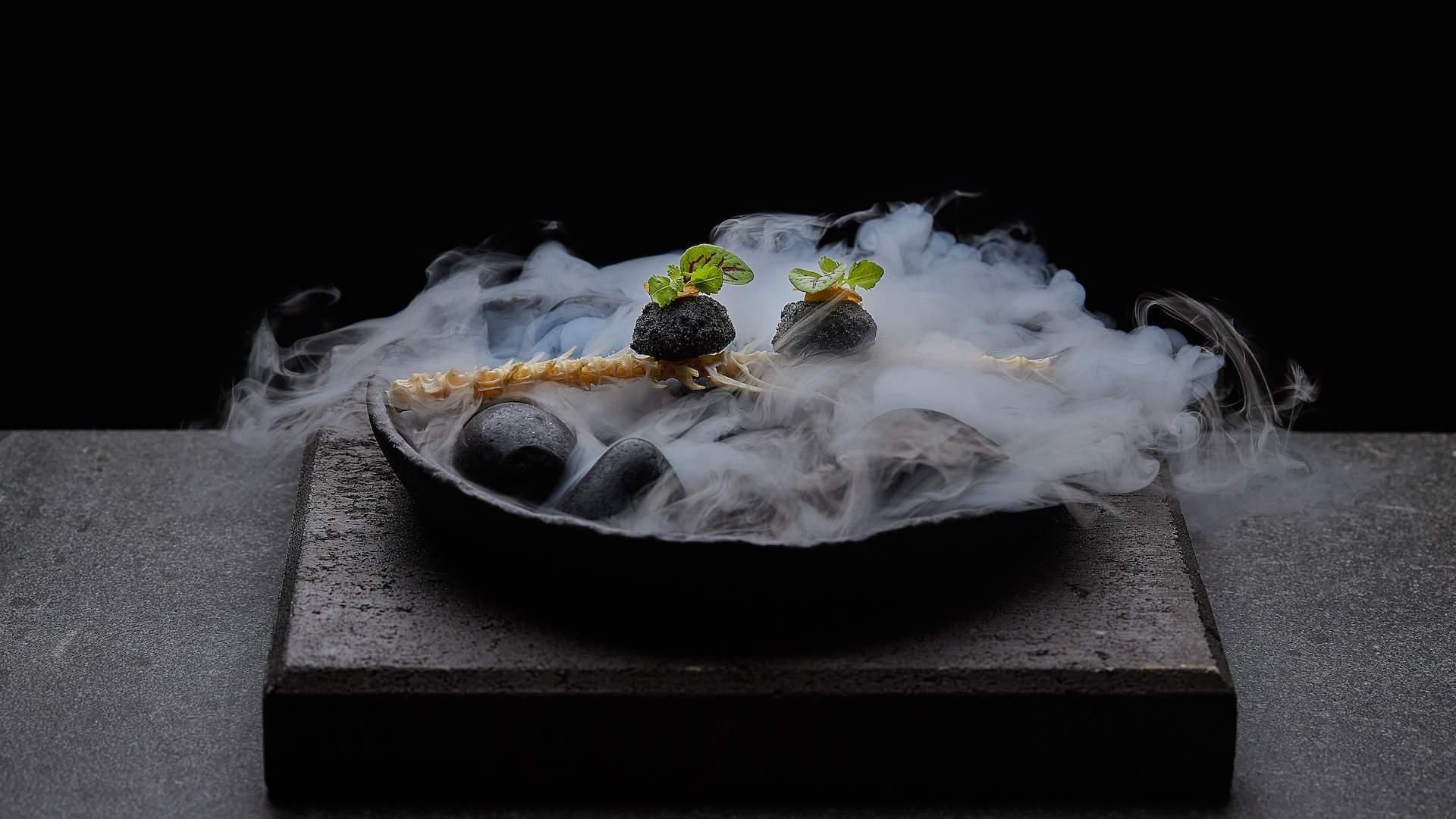 An 11-course food odyssey.
Taste of Singapore Degustation
For the uninitiated, can you talk us through the NEL ethos?
"The ethos at NEL is all around storytelling and memories. So, we take different themes and we turn them into an 11-course degustation. We come up with four snacks and a bread, four savouries, two desserts and one petit four. We want to take people on journeys of memories — whether its childhood memories or a memory from yesterday."
How do you tap into those creative juices when starting a new menu?
"Living life, really. I walk around and see things every day and then turn them into dishes. Even going to Singapore, I saw three or four things that I've turned into dishes. I have seen things even walking down the street to NEL, you know, a bit of dirt on the floor and I think 'oh, how can we turn that into a dish?'
"I'm also using memories of growing up in the UK and being with my family."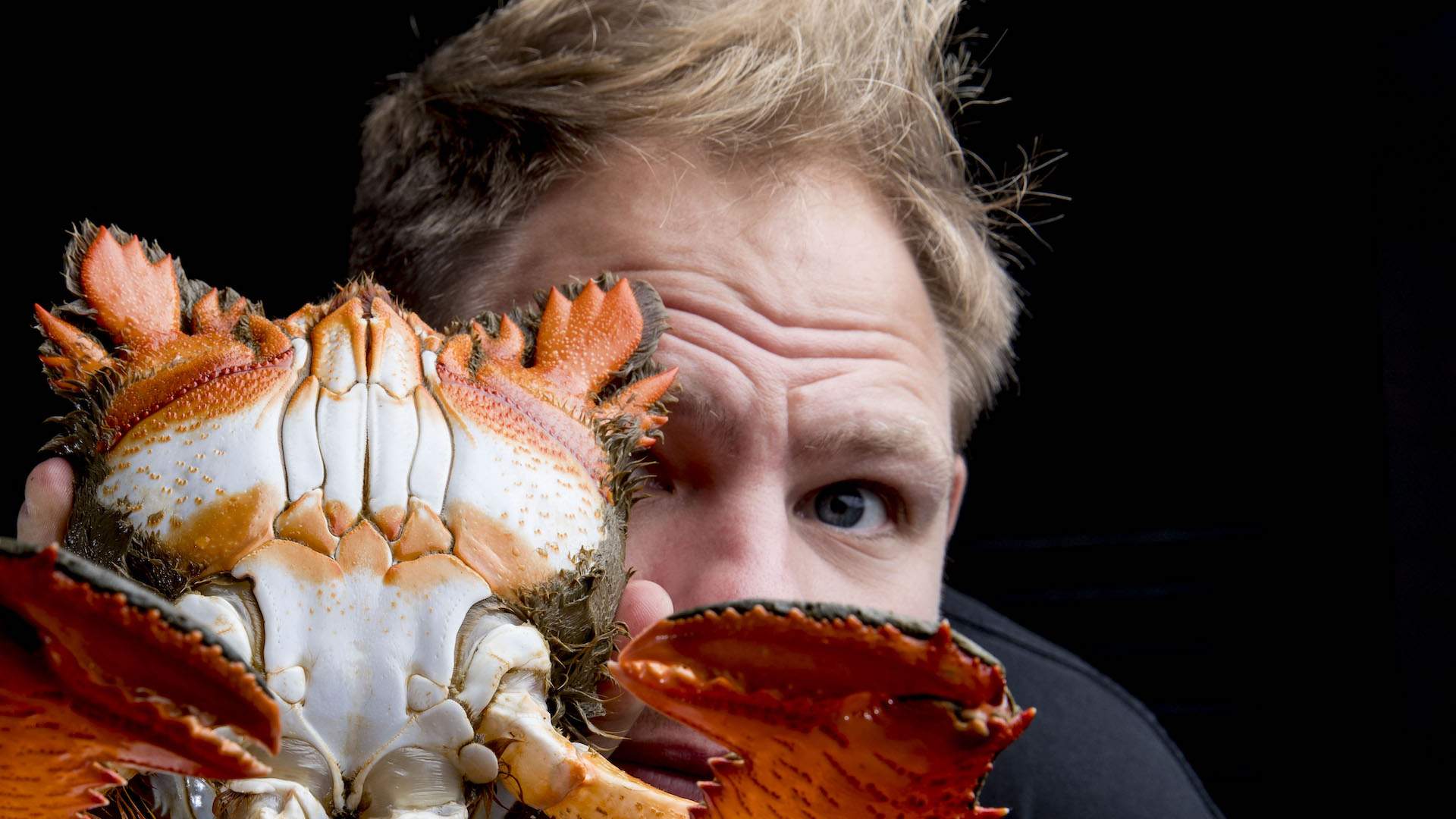 Your next menu is inspired by Singapore. What is it about the food scene there that you love so much?
"The food scene in Singapore is so diverse and for me, it is the best in the world.
"You could go for budget friendly options at a hawker centre, sitting there with the locals and taking in the atmosphere which I love very much. But you could also go high-end as well, paying a visit to some of the top restaurants in the world – many on the Michelin Guide."
How have you fused those traditional elements with some of the more innovative stuff in this menu? Can you give us some specific examples of these dishes?
"We've taken some of the most famous dishes of Singapore and we've transformed them with a NEL style.
"We've taken Hainanese chicken and rice — one of the best dishes I had in Singapore — and we've done it with congee instead.
"Then, there's the Gardens by the Bay dessert. I remember walking around and seeing all the leaves and the twigs on the floor as well as in the trees. So, we've combined inspiration from that with one of my all-time favourite desserts: the banoffee pie. We've got a banana mousse, caramel, a lovely banana cake and a beautiful sorbet. We've then finished it off with edible soil and leaves on the top."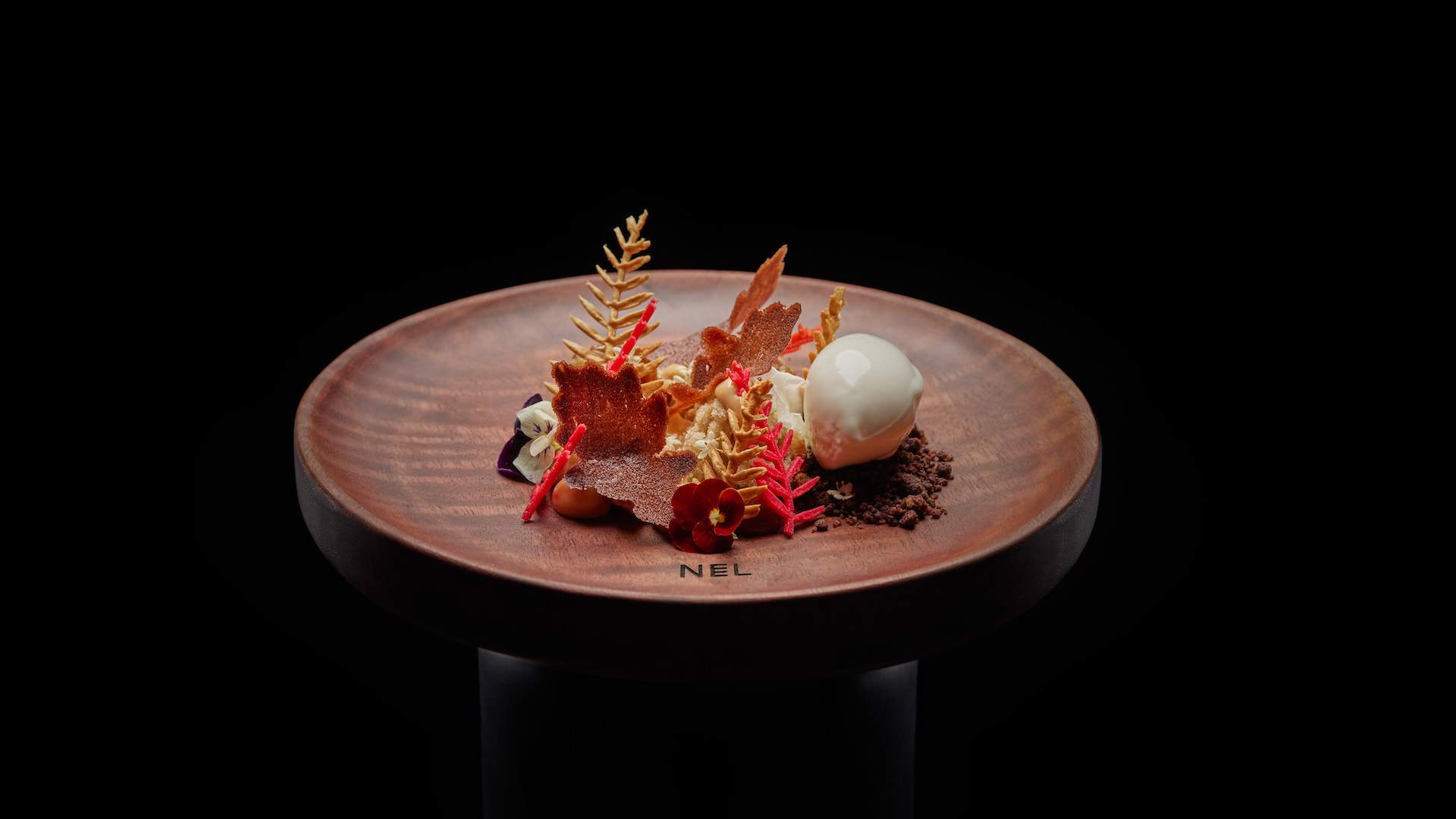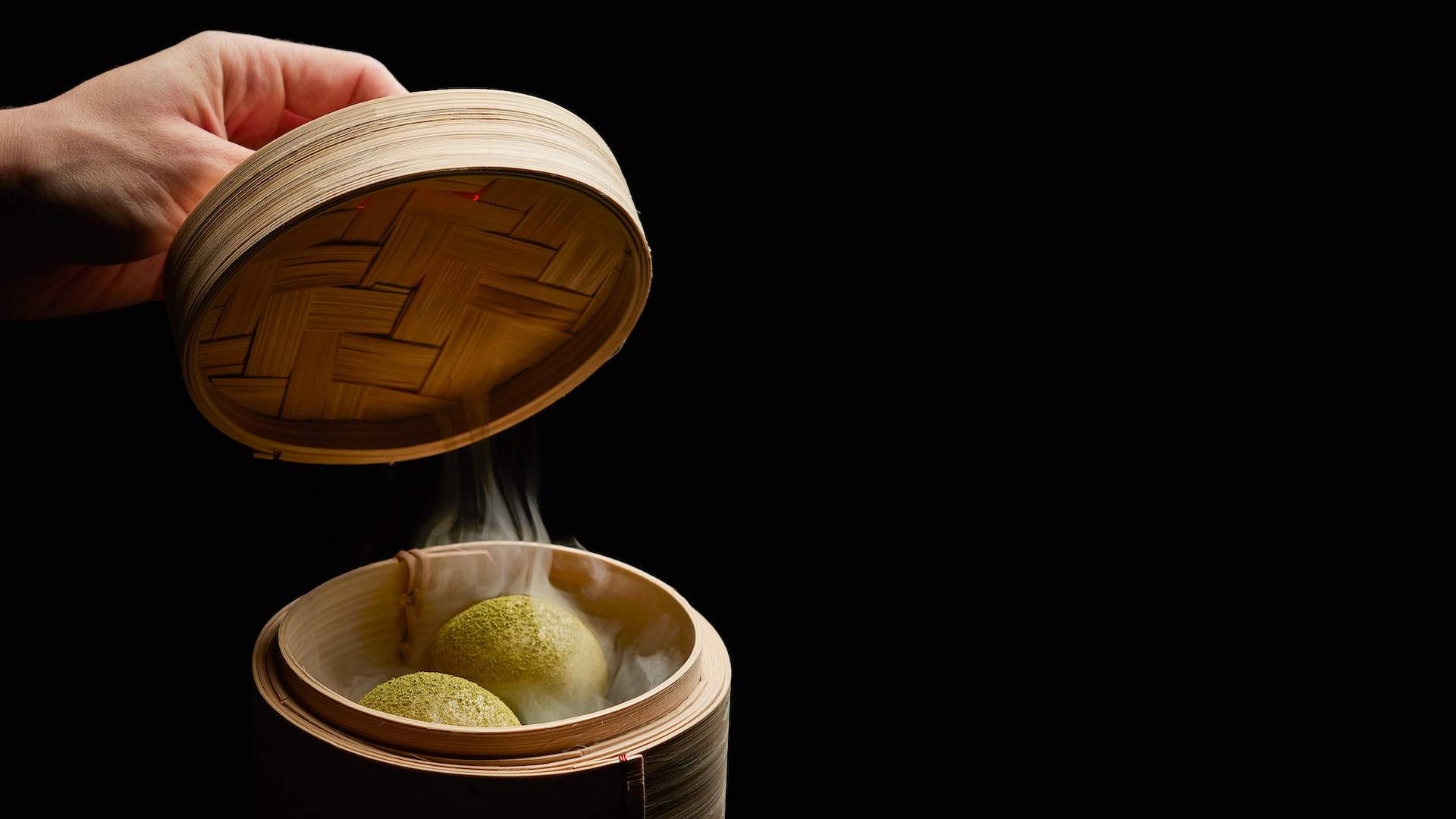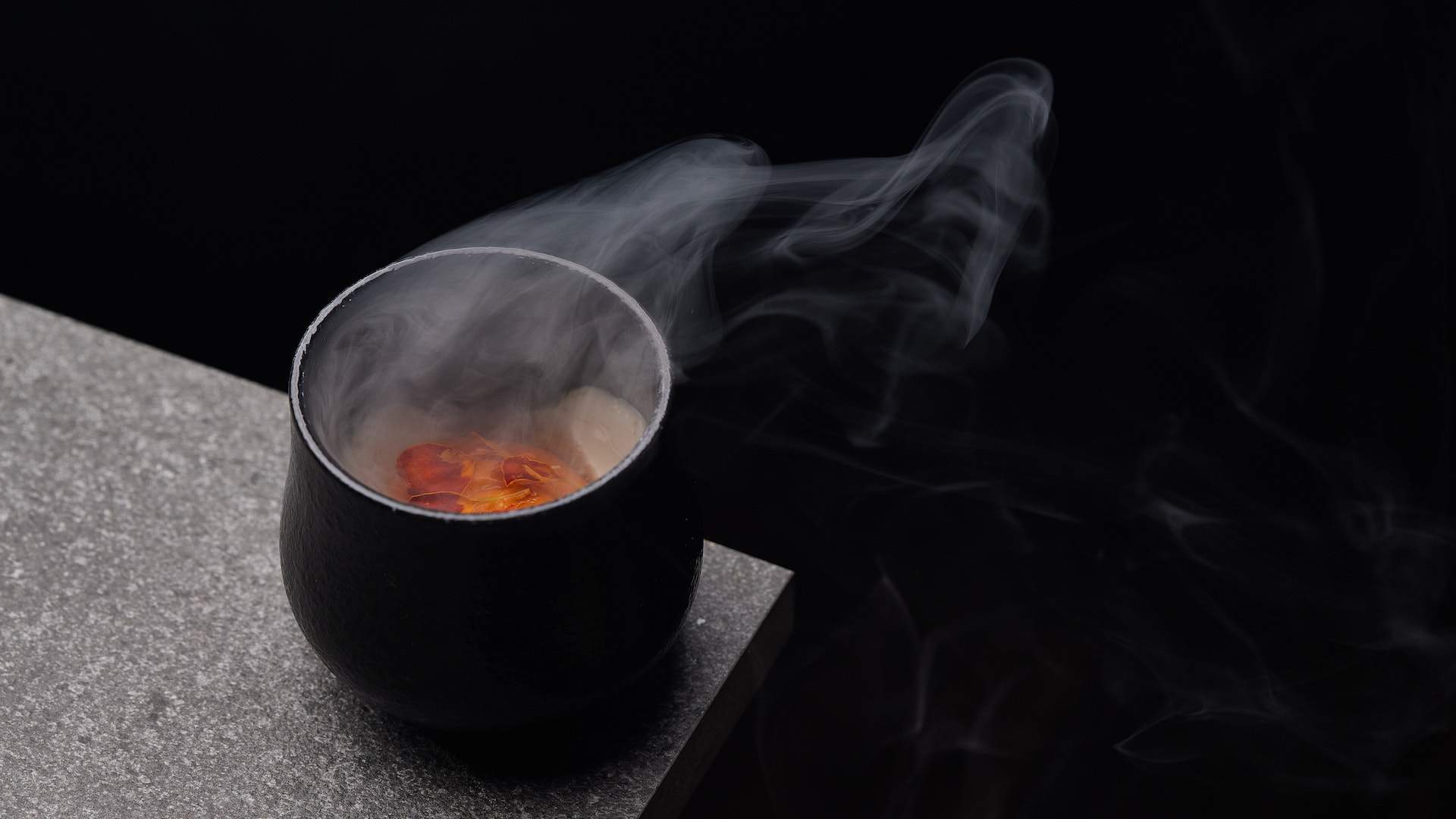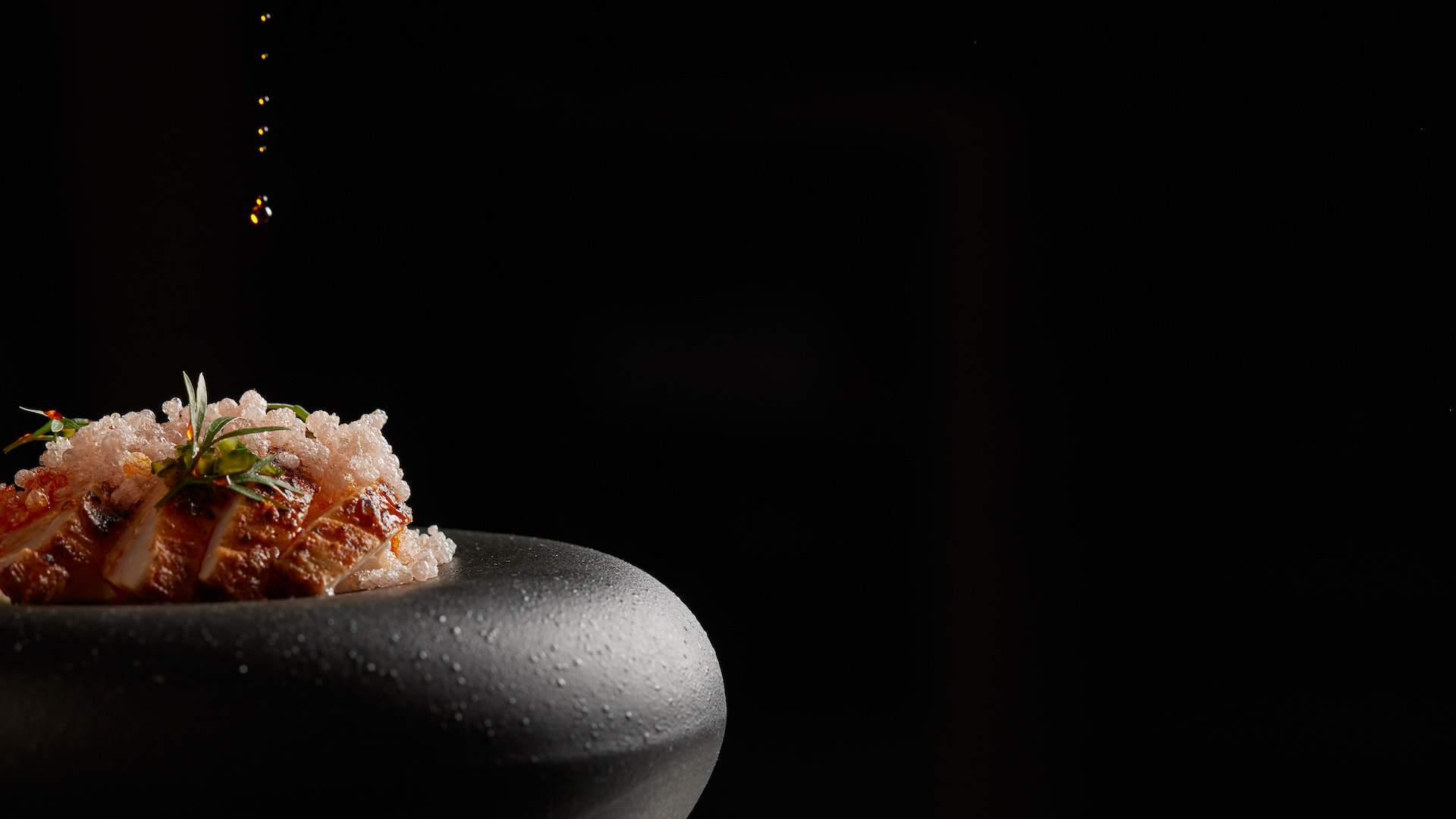 "We also have a Little India-inspired dish. The inspiration came from one of the restaurants in Singapore called Gayatri where they were using a tandoor oven."
"The dish we created is a 24-hour marinated cobia (kingfish), blow-torched with a beautiful tandoori spice and served with smoked yoghurt, pickled cucumber and a little bit of prawn soil on the top. The dish is finished off with some lovely tandoori oil and coriander."
You've got quite a team of very talented chefs here. How have they contributed to this menu?
"Yeah, the guys in the kitchen are fantastic. We've got five of them in there who are all very young, talented, energetic and keen to get involved.
"We first get together to figure out the basics before refining the recipes separately. Eventually, we'll regroup to piece the dish together. We've had about four or five tastings to get the menu to where it is now and I always say that if the entire team likes the menu, the customers would usually be happy. It's been a good journey. And we're very excited."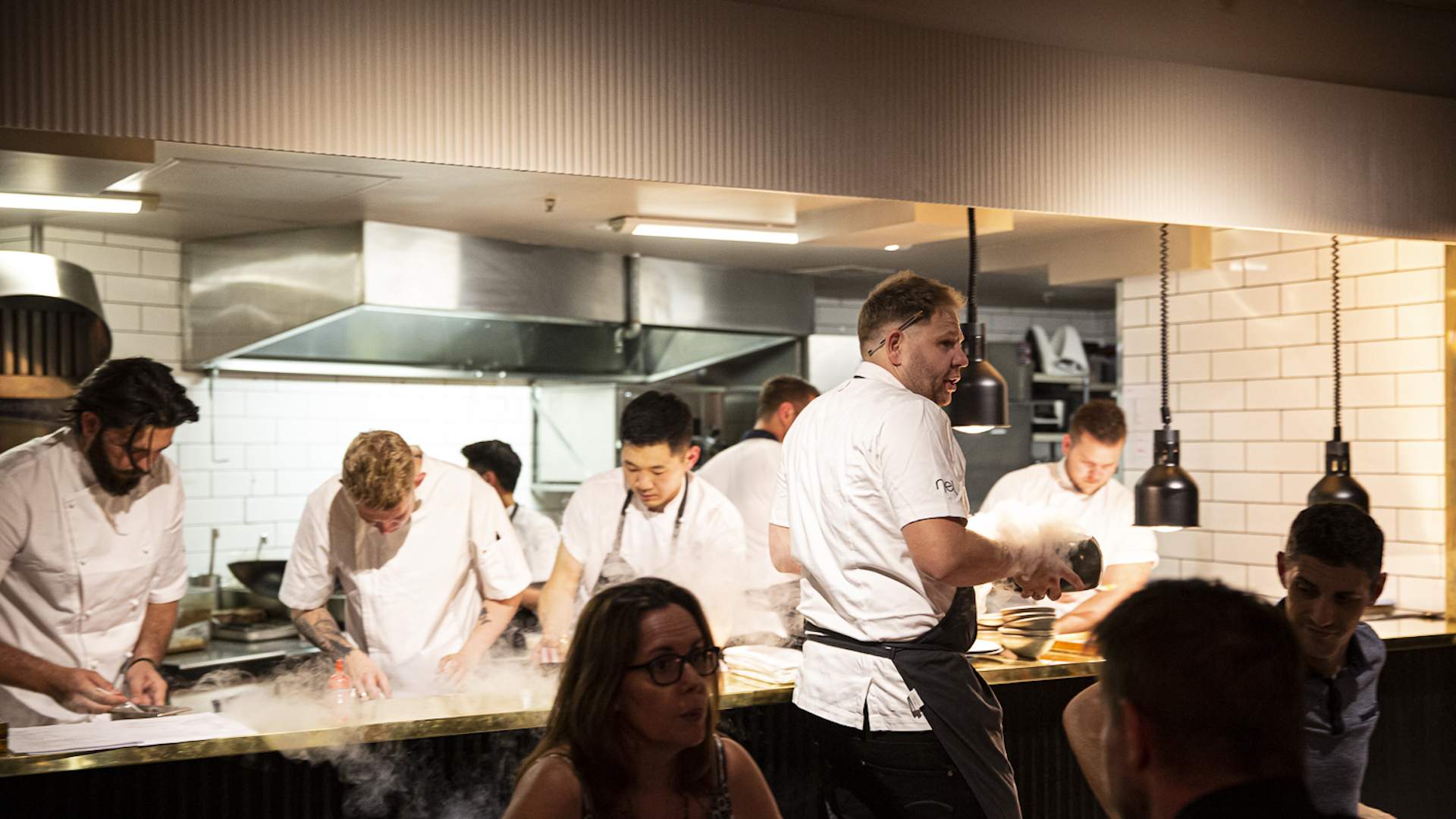 We've also heard that there might be some special guests from Singapore in attendance for the launch of the menu. Can you tell us a little bit about that?
"Yes! The week of the opening, we've come together with Hopscotch — this is a very exciting project. They're going to actually send two of their guys over here to run our bar for a week.
"We drank some amazing cocktails over there and they'll be bringing along a cocktail with a Singapore twist that is going to be on the NEL menu. We're really excited to welcome them on this collaboration and it's fantastic to have someone in the industry who's so talented — like the boys from Hopscotch — come over. Not just for myself, but for the staff as well."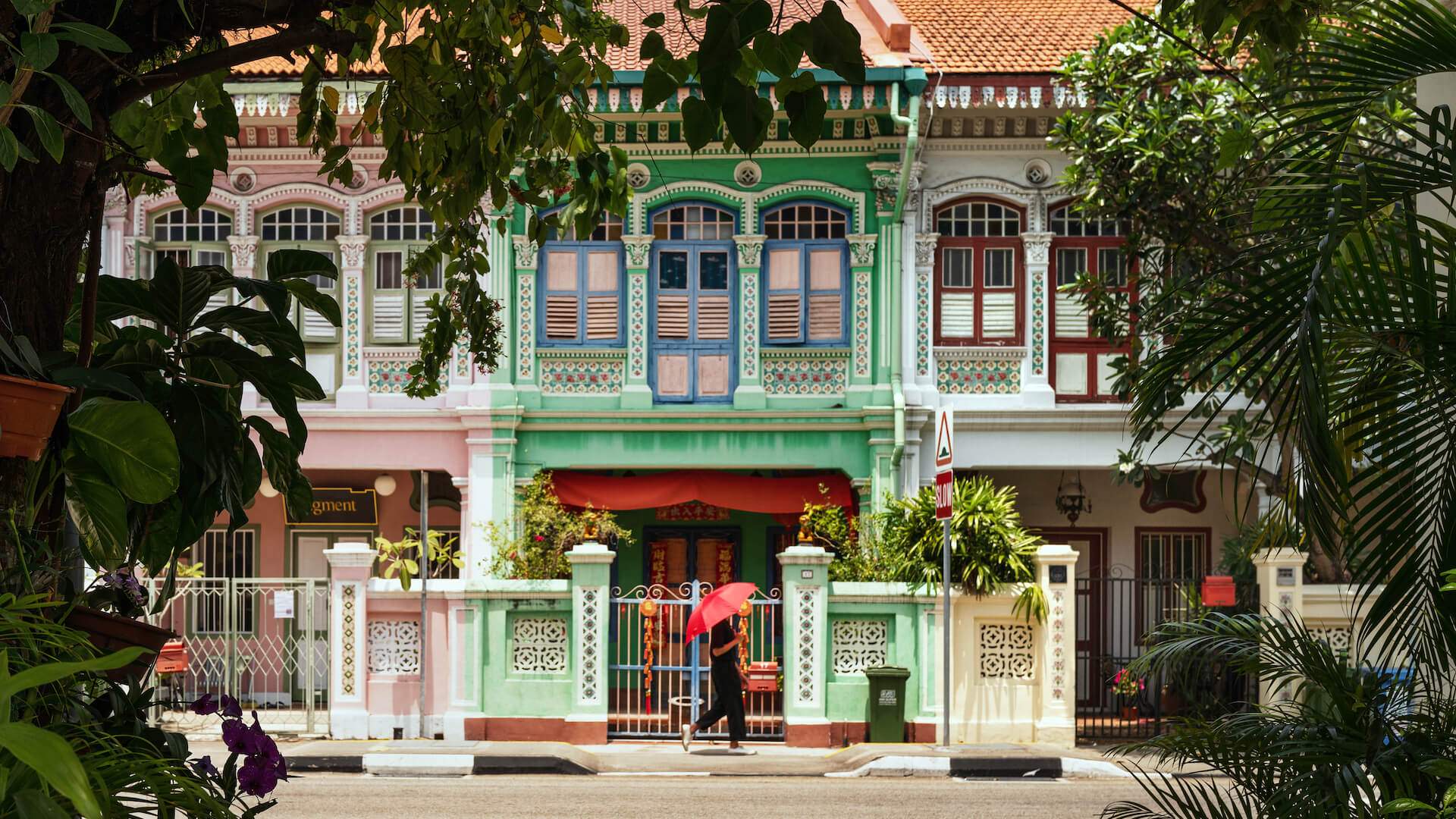 Spend an entire day eating around the city with Chef Nelly Robinson himself.
The Ultimate Singapore Food Holiday
Can you tell us a little bit more about the food tour to Singapore?
The food tour is an amazing opportunity for people to head to Singapore to try some of the food which inspired my menu. I'm really excited to take people around Singapore and to dine at some of the best eateries with them."
"There is such an amazing food scene in Singapore. All the way from hawker centres through to Michelin-starred restaurants. The guests will get to explore where the locals eat themselves. They'll sample local chocolate, cocktails and even learn how to cook local dishes. It's going to be busy, but heaps of fun!
"We're also going to Labyrinth, a Michelin-starred restaurant inspired by traditional hawker fare."
Why did you choose this restaurant? 
"There are so many amazing restaurants in Singapore, but Labyrinth truly celebrates Singapore food and produce with its modern take on hawker food. Chef LG Han is also a mate of mine, so we have to make a stop there."
 Are there any specific dishes or drinks that you're really excited for them to try?
"From Hopscotch, you have to try the Garden City Sling which is fresh and vibrant. When they're in Sydney for their guest shift, diners will get a chance to try it.
"Guests will also be going to one of the biggest hawker centres in Singapore which has great food like Hainanese chicken rice and ice cold sugar cane juice.
"At Labyrinth, Chef LG Han does a course around his grandfather's old restaurant which is really cool. I don't want to give too much away but it's a really special dish for his family.
"And at Mr. Bucket Chocolaterie, you can customise your own chocolate block. The cacao wine there is definitely worth a try."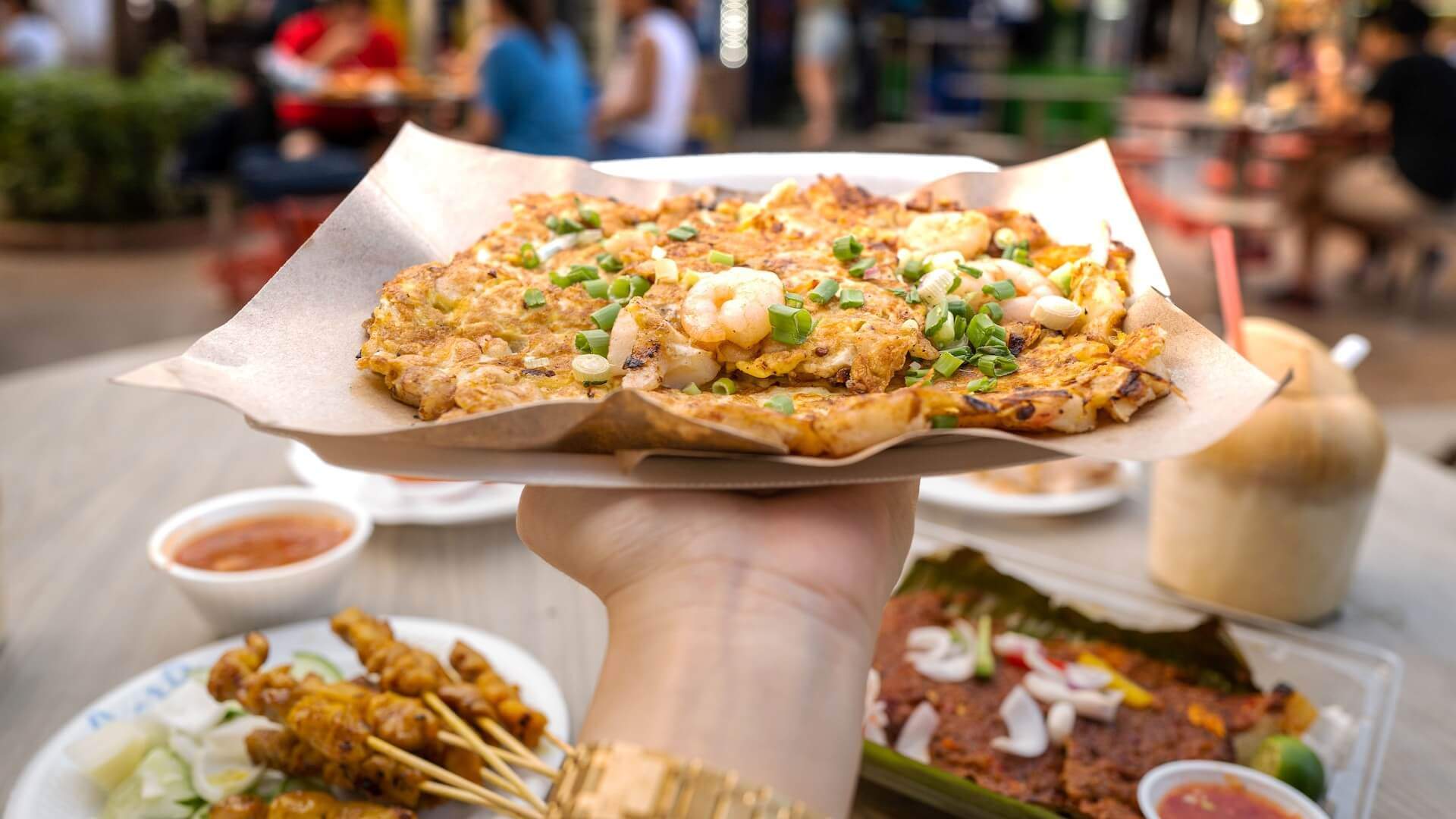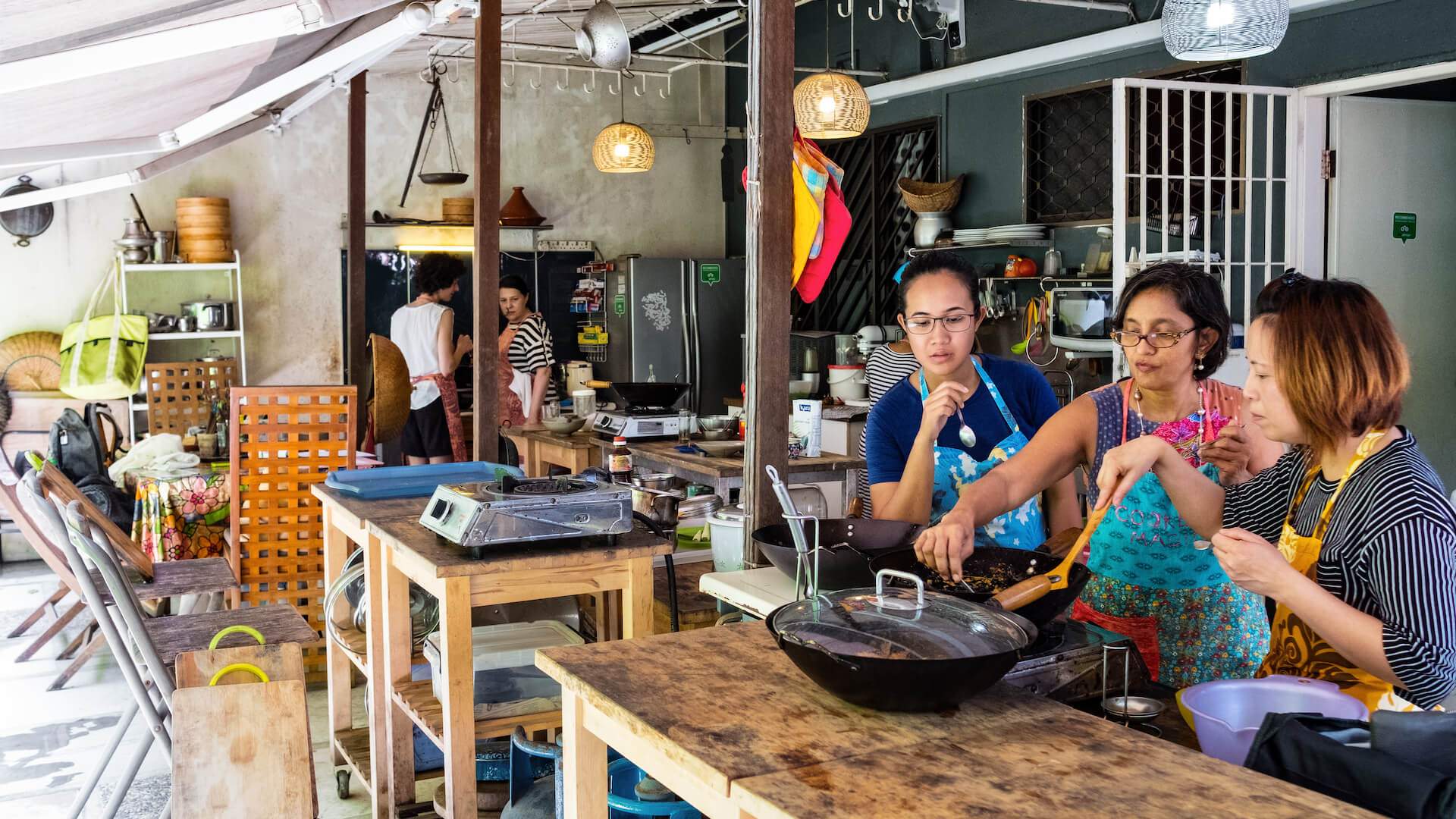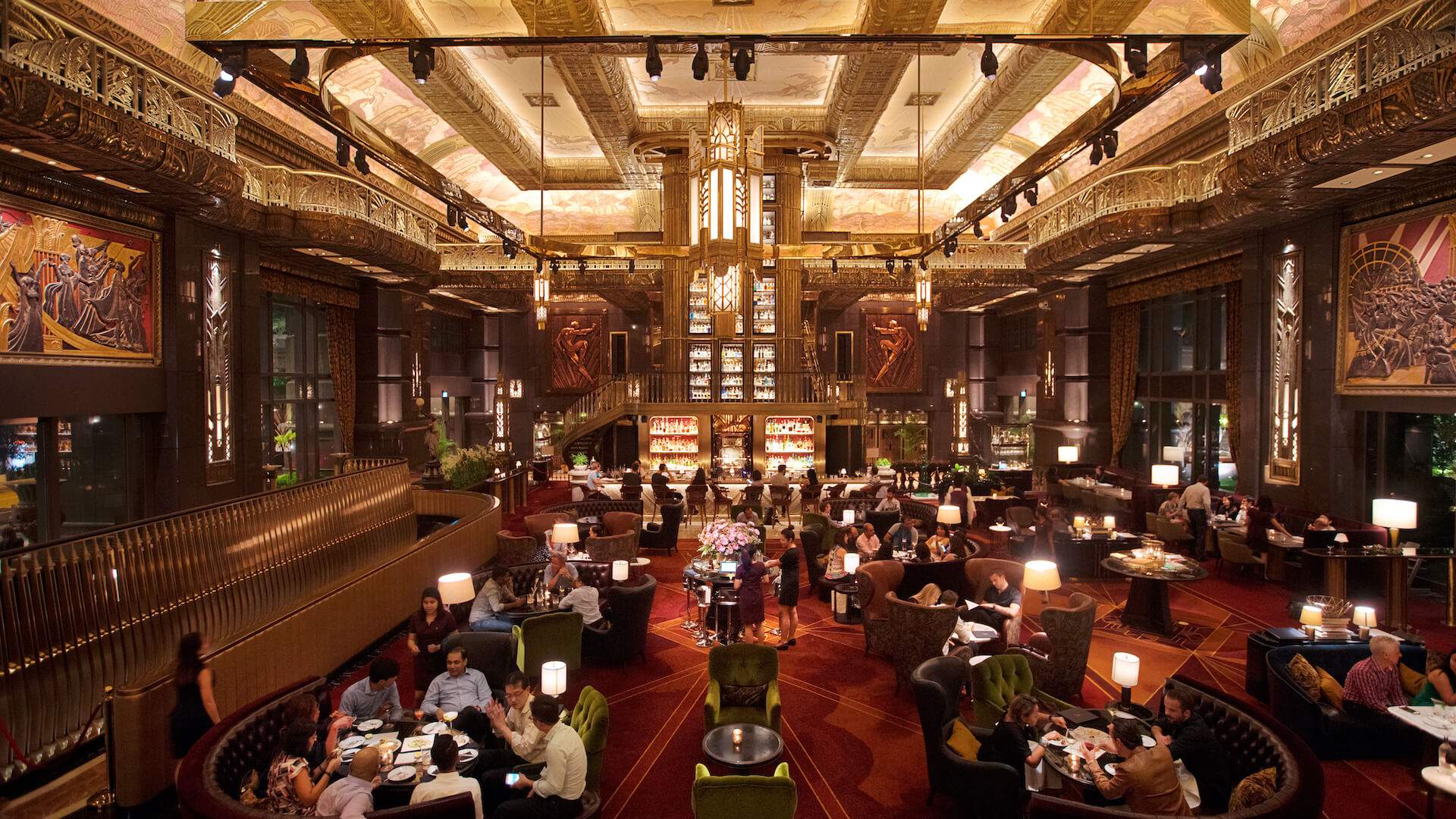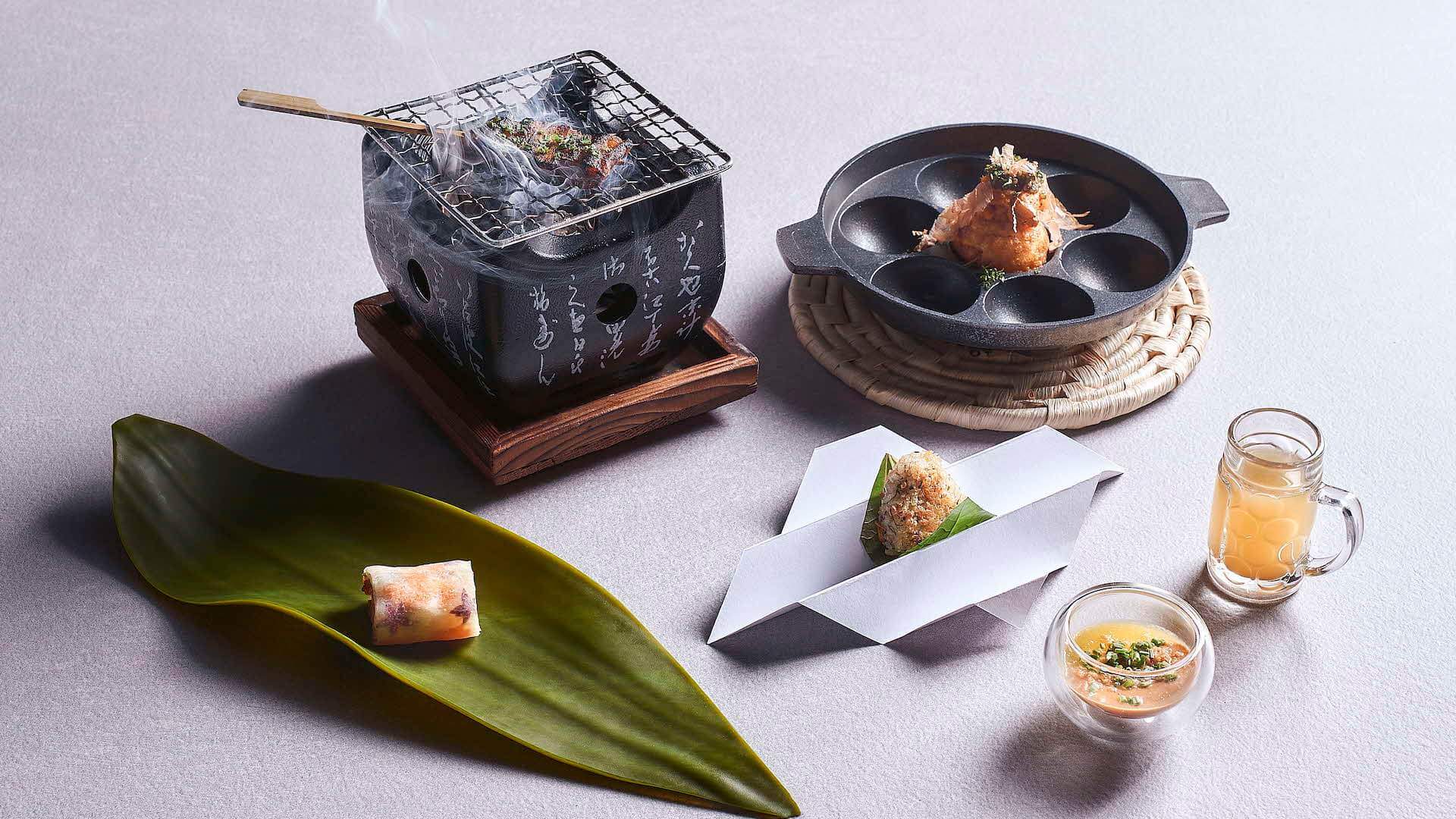 On this Singapore food tour, local cooking personality, Ruqxana Vasanwala, will be teaching everyone how to cook up some local dishes. What can people expect from this unique experience? 
"Prepare yourself for some heat, both in the kitchen and with spice. Ruqxana loves spicy food but don't worry, you can choose how spicy you want your own dish to be. She'll be teaching us how to make traditional dishes from scratch and will share more about the heritage of the dish and other stories about what makes these dishes unique to Singapore."
You'll be spending a whole day with the travellers. What are you like as a travel companion? 
"You'll have to ask my wife haha! I'm pretty easy going as long as I'm fed and hydrated. I like exploring but at the same time I do like to chill, too."
Do you have any other insider tips for those visiting Singapore?
"There is so much to see and do in Singapore. I would suggest Gardens by the Bay and Marina Bay Sands. Grab a cocktail at Tippling Club — or if you have the time, try the whole dining experience. Go to Jaan if you are looking for somewhere special as they have amazing views of the city. And Atlas Bar is a must. You definitely have to go there for champagne or a cocktail, and just marvel at the entire place."
Reserve a table for Nelly Robinson's Taste of Singapore menu at the NEL website and book your spot on the food-filled Singapore holiday through Concrete Playground Trips.
Images: Cole Bennetts (food); Singapore Tourism Board (Singapore). 
Concrete Playground Trips
Book unique getaways and adventures dreamed up by our editors