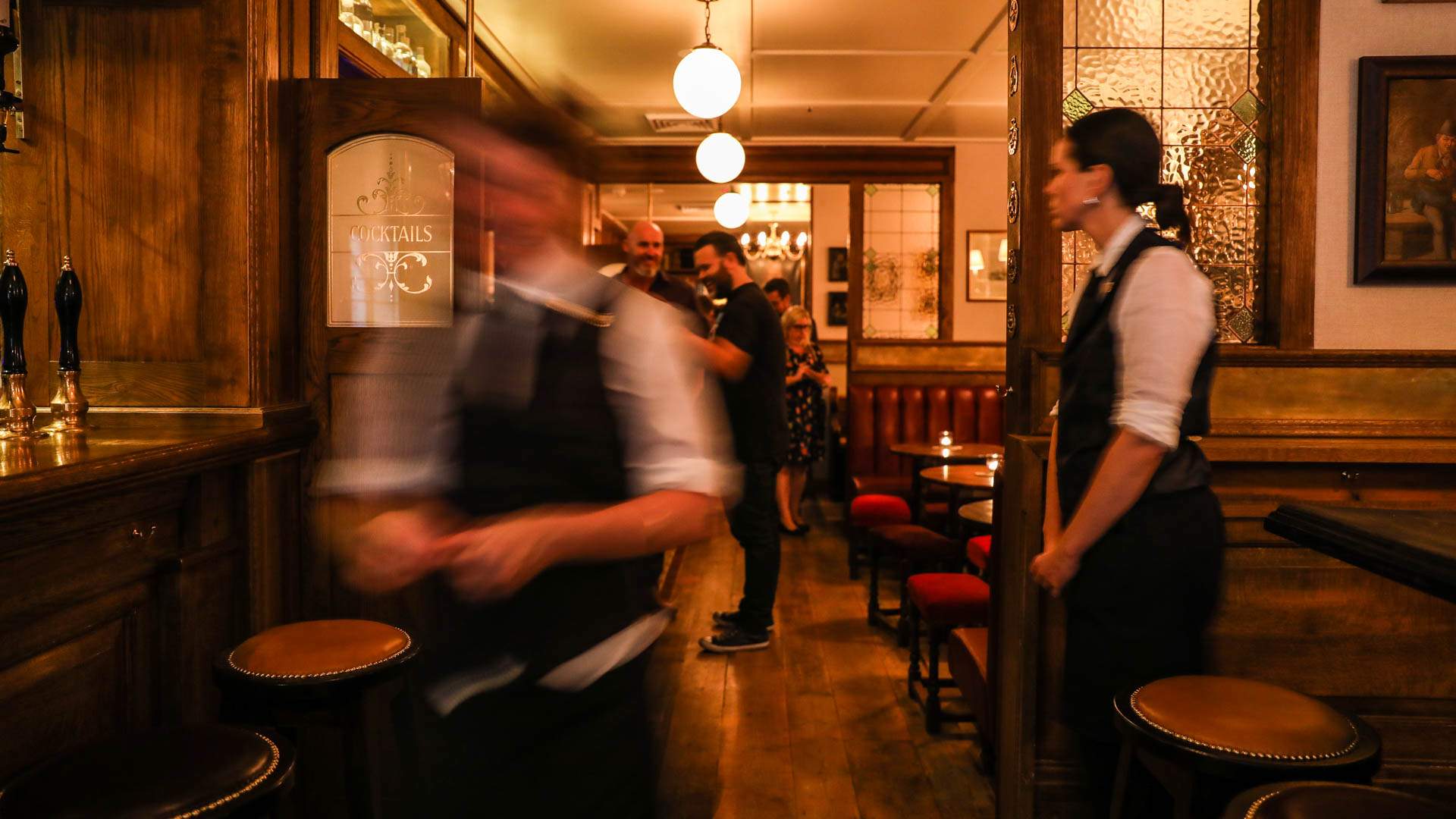 New in Town
The Duke of Clarence
A particularly ambitious reimagining of an 1800s British tavern in a CBD laneway.
These days you can't swing a craft beer around in Sydney without hitting an Australian pub that's been bought up and gentrified. We've seen the unfortunate closure of some of our most faithful local watering holes, and watched from the sidelines as they've been converted to everything from dumpling depositories to Instagrammable burger joints. But according to Sydney hospo veteran and owner of The Barber Shop Mikey Enright, basing venues on food trends and fashion isn't the best idea, because who knows how long those trends will last?
A pub is supposed to be the sort of place where you can sit on a pint with some mates and watch the world go by, and Enright along with business partner Julian Train, is trying to bring that back with his new venue, The Duke of Clarence. Named after the fellow who would go on to become King William IV, this ye olde tavern is an homage to his obsession with all things history — the particularly ambitious venture is a reimagining of a British tavern from the 1800s, the sort of place where Charles Dickens might have penned Great Expectations or a squad of talented hobbits might have written some equally famous hobbit literature.
Walking down a darkened alley off Clarence Street, guests will be welcomed to the buzzing courtyard that already plays host to Baxter Inn, The Barber Shop and, now, The Duke of Clarence. On his decision to create an old-timey British tavern, Enright says: "We didn't want a themed pub, we wanted to do something original, that looks like it's already been there for 100 years."  Rather than create some Disney-fied tavern with a lick of paint and a few banged-up bar stools, the team has done a world of research, and made the decision to import original fittings, artefacts and design materials from foreclosed old pubs in the UK, so the fit-out is entirely authentic.  The end goal is to create a space where everyone feels comfortable and welcome — whether that means reading the paper for a few hours while slowly sipping a pint of Guinness, or ordering a few rounds of old fashioneds with mates after the nine-to-five slog.
The Duke of Clarence opens its doors this week, and we've got a first look. In partnership with Zantac we're uncovering the best new restaurants and bars around Australia as they open. We've got the lowdown on the team, the design and — most importantly — the menu so that you can head in educated, excited and ready to take it all in — with a few dishes recommended by the chef, no less.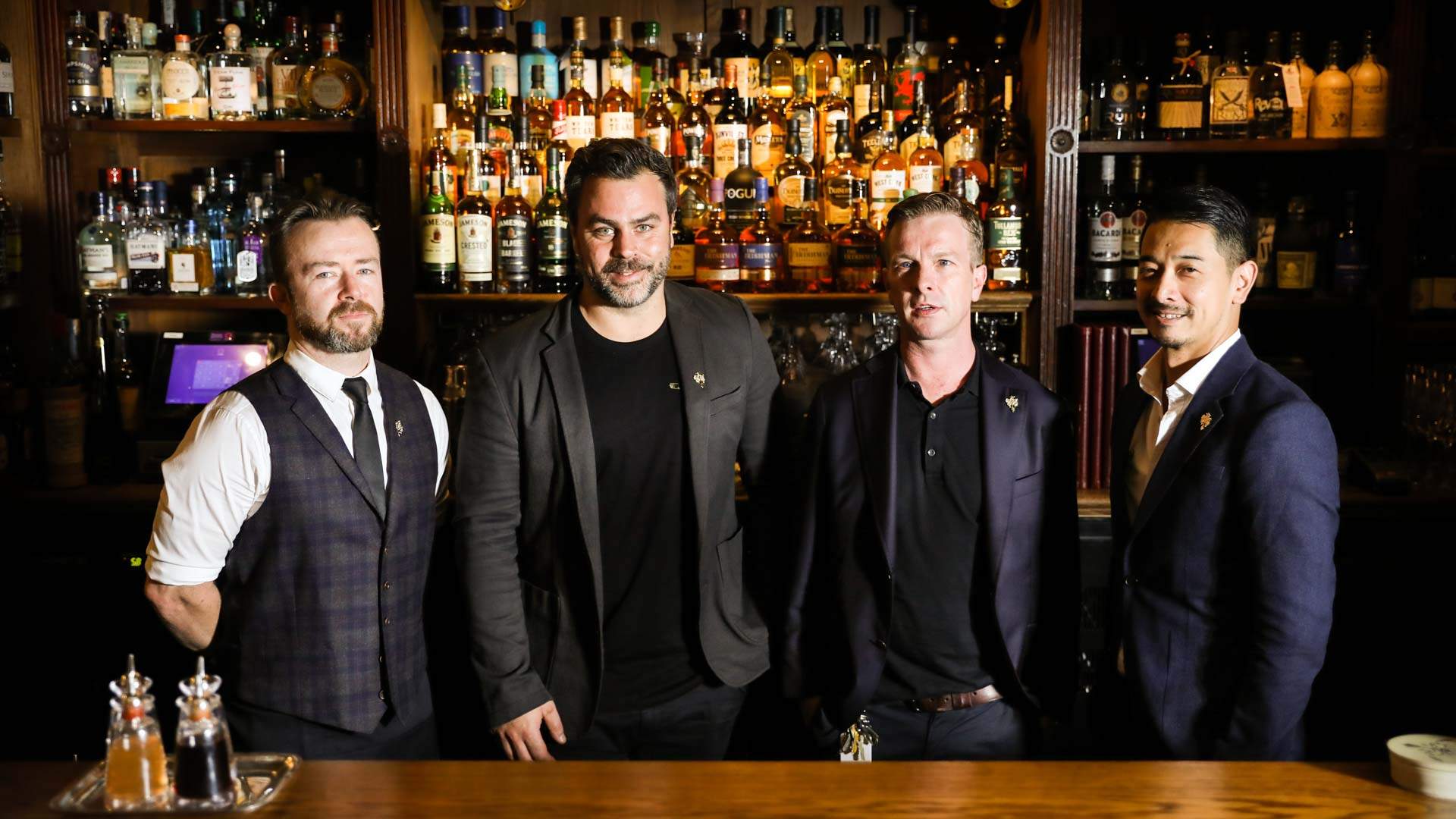 The Team
This isn't the first rodeo for the team behind The Duke of Clarence — owners Enright and Train know each other from their years spent working in the Sydney hospo scene. The two officially joined forces when in 2013 they opened gin bar The Barber Shop, which is home to the largest and rarest gin collection in Australia.
Before that, Enright earned his stripes working in hospitality in the UK for over 25 years, and then made the move to Sydney on the hunt for cooler drinks and warmer pastures. Here, he's opened some of the most successful cocktail bars including, The Loft, Zeta Bar, Palmer & Co, the ivy, Mr. Wong, Ms.G's and consulted on many more. Most recently he set up Hotel Palisade in The Rocks. Co-owner Train also has a lengthy list of accolades to his name, with 20 years experience in the industry, spanning bars, restaurants and pubs. He made the decision to shift gears and enter the world of marketing, managing strategy for big brands like Yamazaki, Hakushu, Maker's Mark Bourbon, Canadian Club and Jim Beam.
The duo had been looking around for a location for some time, and were finally offered the CBD space in March. Enright had grand plans to open an old-fashioned UK gastropub — the ones that just don't really exist in Australia. He wanted to use his experience as a drinks kingpin to open a pub that knows it's way around a cocktail. "Cocktails aren't really something you order in the standard pub, unless you want to test the limits of how long a bar line can get," he says.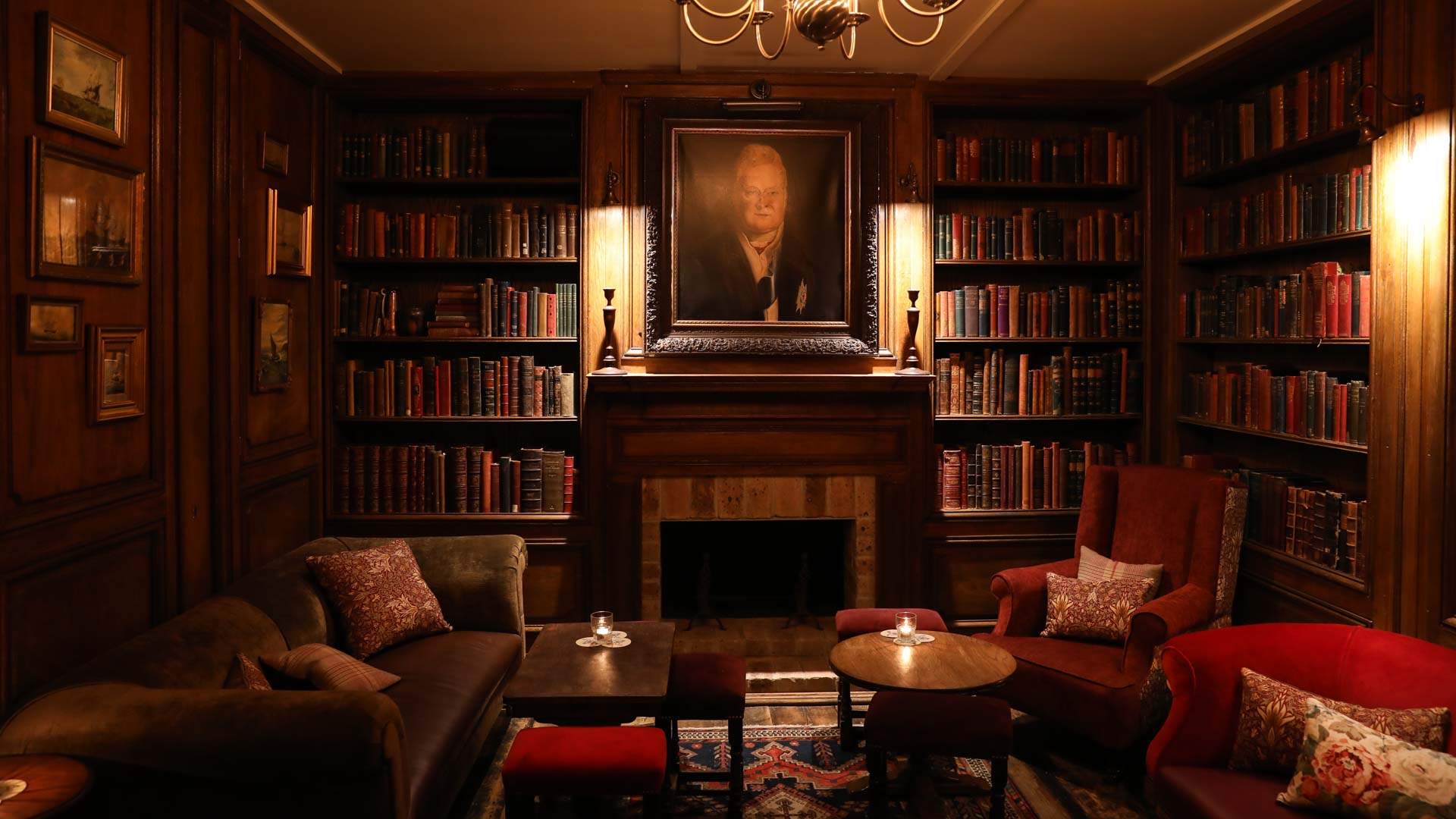 The Design
A little while ago, Enright was gifted the book Convivial Dickens by the bar manager Steve McDermott — and has been obsessed with recreating the old-timey pubs and taverns ever since. You know, places where it wouldn't be out of place to see Charles Dickens throwing back a couple of cold ones with his pals.  
This ambitious idea has been brought to life by UK-based interior and set designer Sara Mathers, whose film chops include Moulin Rouge and Ned Kelly (she also happens to be the decor genius responsible for turning a photocopying storefront from the 80s into The Barber Shop).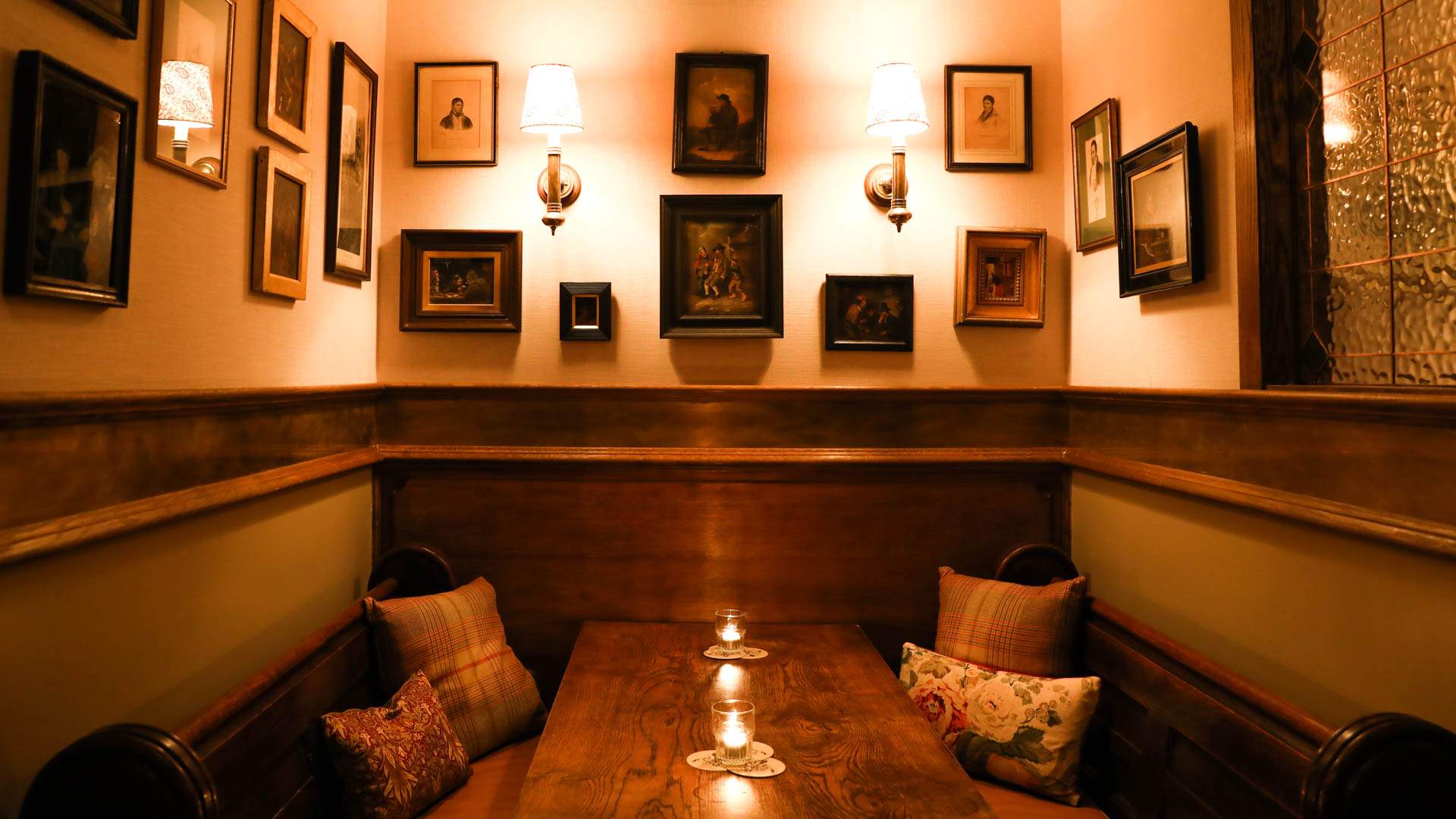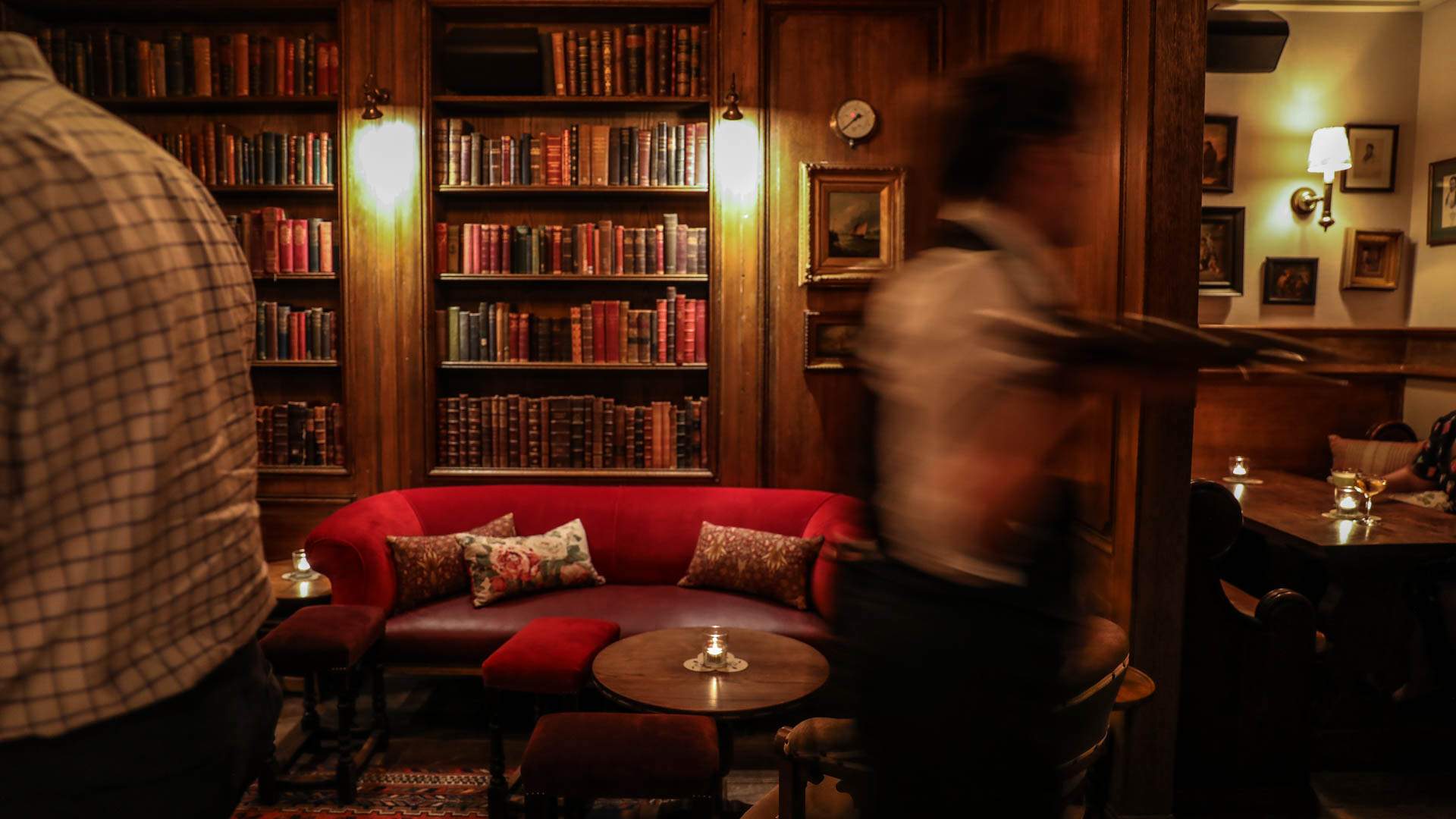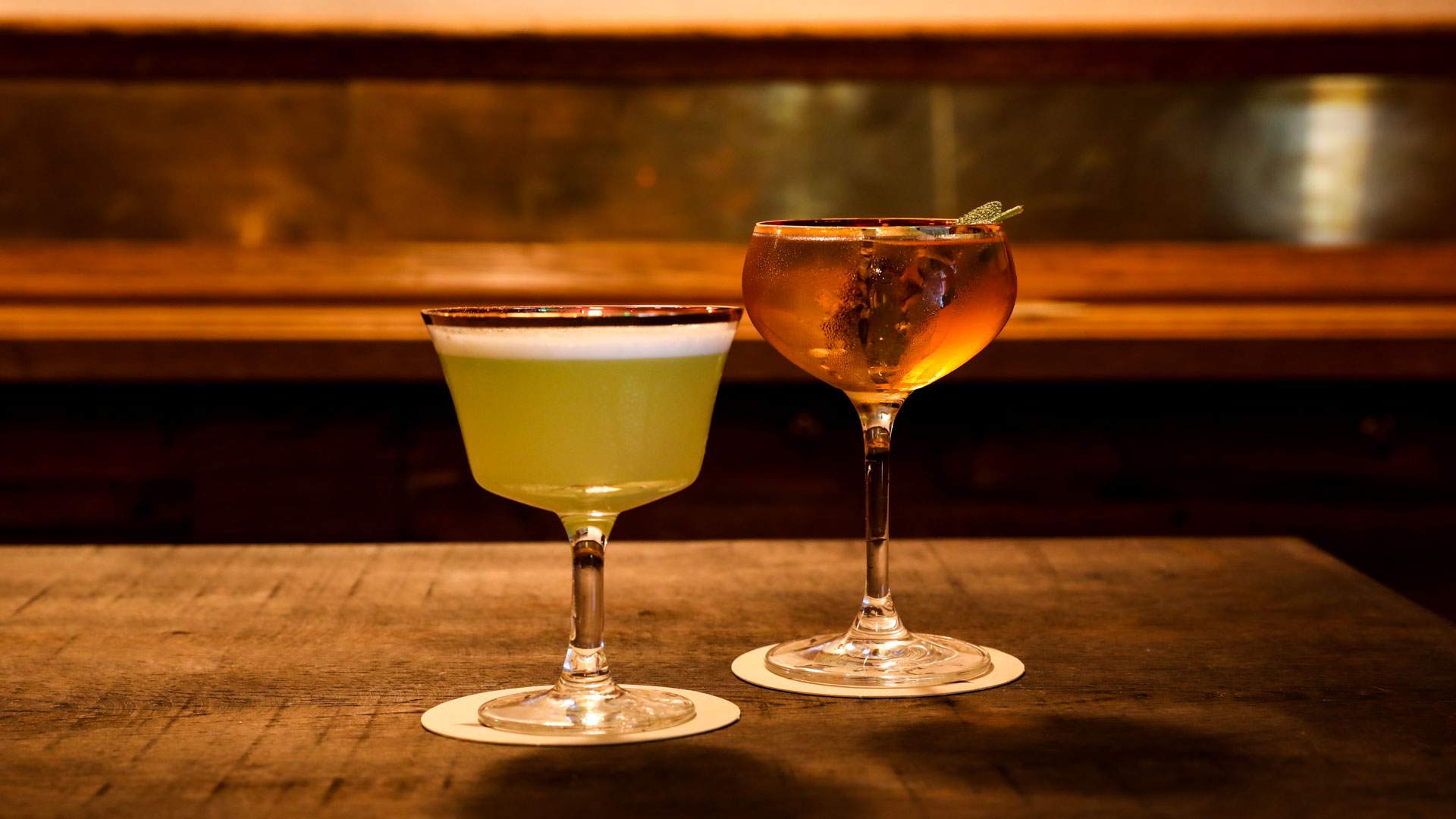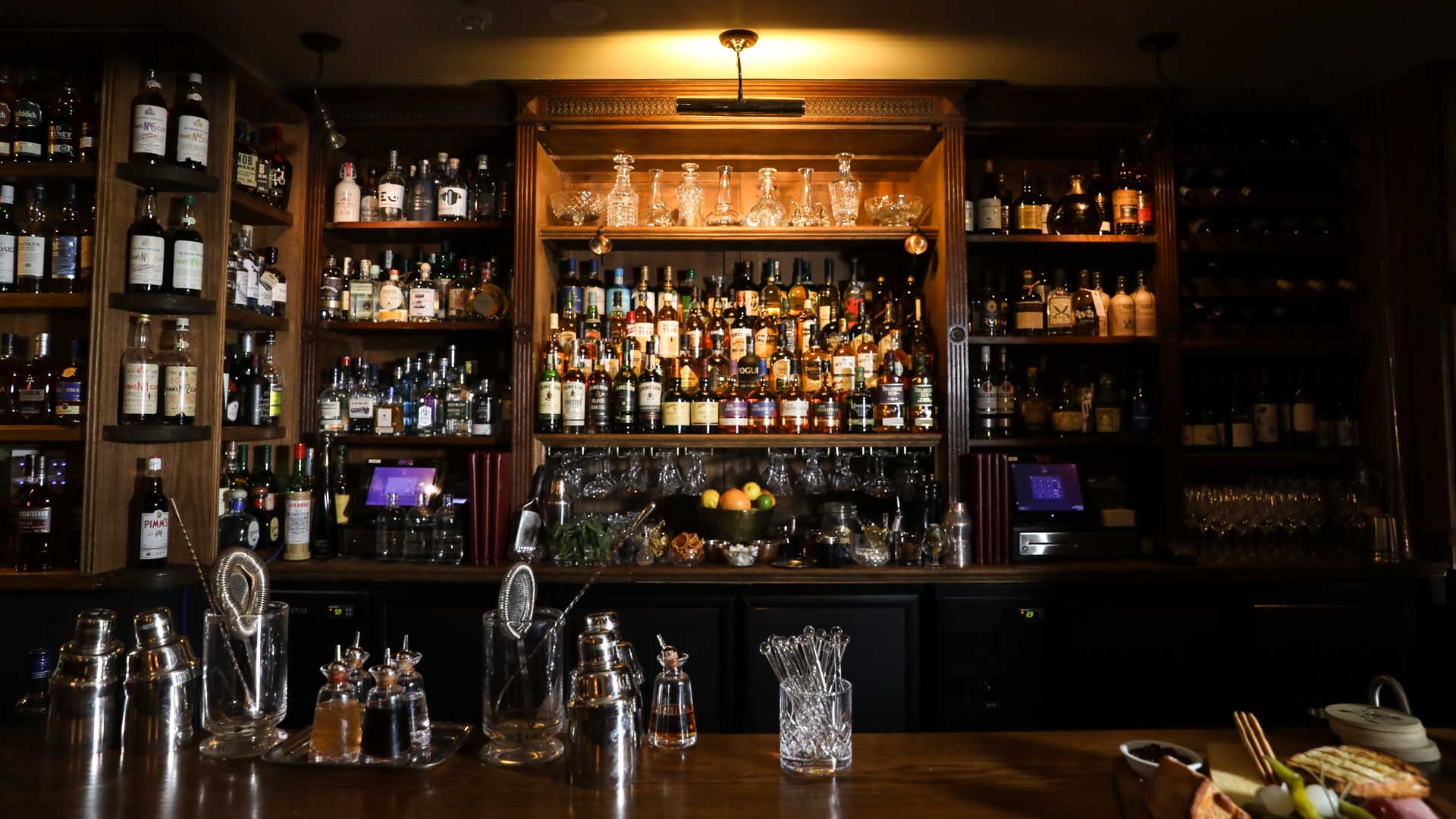 On average, over 20 pubs close down per week in the UK — which has given Mathers a lot of opportunities to source and handpick original materials, salvaged fittings and antique-like wares that would have otherwise likely ended up in a dump.  She says the authenticity of the fit-out is crucial to the success of the venue. "I strongly believe in working with the best craftsmen who use traditional techniques and materials," she says. "Our aim was to create an interior that physically felt and looked authentic — nothing is gratuitous and every feature serves a purpose, as it would have done if it had been built 200 years ago."  
So rather than have these details and materials recreated in Australia, the team made the call to import the originals. This decision has seen Mathers spend months carefully freighting unique wares to Sydney — like 19th century church pews sourced directly from a church in Northamptonshire, wood panelling from the drawing room of an old country estate in Dorset and seven inch floorboards from an 18th century hall in Norfolk. 
The Menu
Ever wondered what Charles Dickens was chowing down on as he penned Oliver Twist? Well, wonder no longer. The team behind The Duke has spent hours researching and testing recipes dating back as far as the 18th century — including rare treats like a Yorkshire Parkin from 1640. The eats on offer will be unmistakably British, a tasty nod to the morsels popularised by the drinking quarters of Northern England where Enright grew up. The ambitious menu has been designed by Liverpudlian and David O'Brien (ex-Merivale), and will feature trusty British faves like perfectly roasted meats with all the trimmings, fish finger sandwiches and a Ploughman's lunch with grade-A pork pies. The menu allowed O'Brien to "go back in time and try and modernise some of the old-school recipes". Eventually the team wants to do all their pickling in-house, and start importing various meats and fare direct from the UK.
As for the drinks, with decades of drinking experience between them, Enright and Train have it covered. To stay true to the time, all wines will be imported from France with an extensive list of Champagnes, a modest list of 500 spirits to choose from, and cocktails will be innovative twists on the old-fashioned numbers that Dickens would have gotten krunk on. As for beers, there's a heavy focus on cask ales that, according to the pair, haven't yet been properly explored in Australia. The ornate beer taps have been imported and will feature no labels — so those after a drink will need to chat to the bartenders about the different tastes and brews on offer rather than just relying on what they know.  
CHEF'S PICK: FOUR DISHES TO ORDER
So what should you order? O'Brien has spent time on this menu, so we thought he'd be the best person to ask. Here are four of his favourite dishes on the menu at The Duke of Clarence.
The Duke of Clarence is now open via the laneway, 152–156 Clarence Street, Sydney CBD. For more info visit thedukeofclarence.com.
Keen to check out more newbies? Have a sift through the newest crop of Sydney openings.
To find out more about Zantac, visit the website. Zantac relieves heartburn. Always read the label. Use only as directed. If symptoms persist consult your health professional. 
Words: Kara Jensen-Mackinnon. Images: Kitti Smallbone. 
Concrete Playground Trips
Book unique getaways and adventures dreamed up by our editors