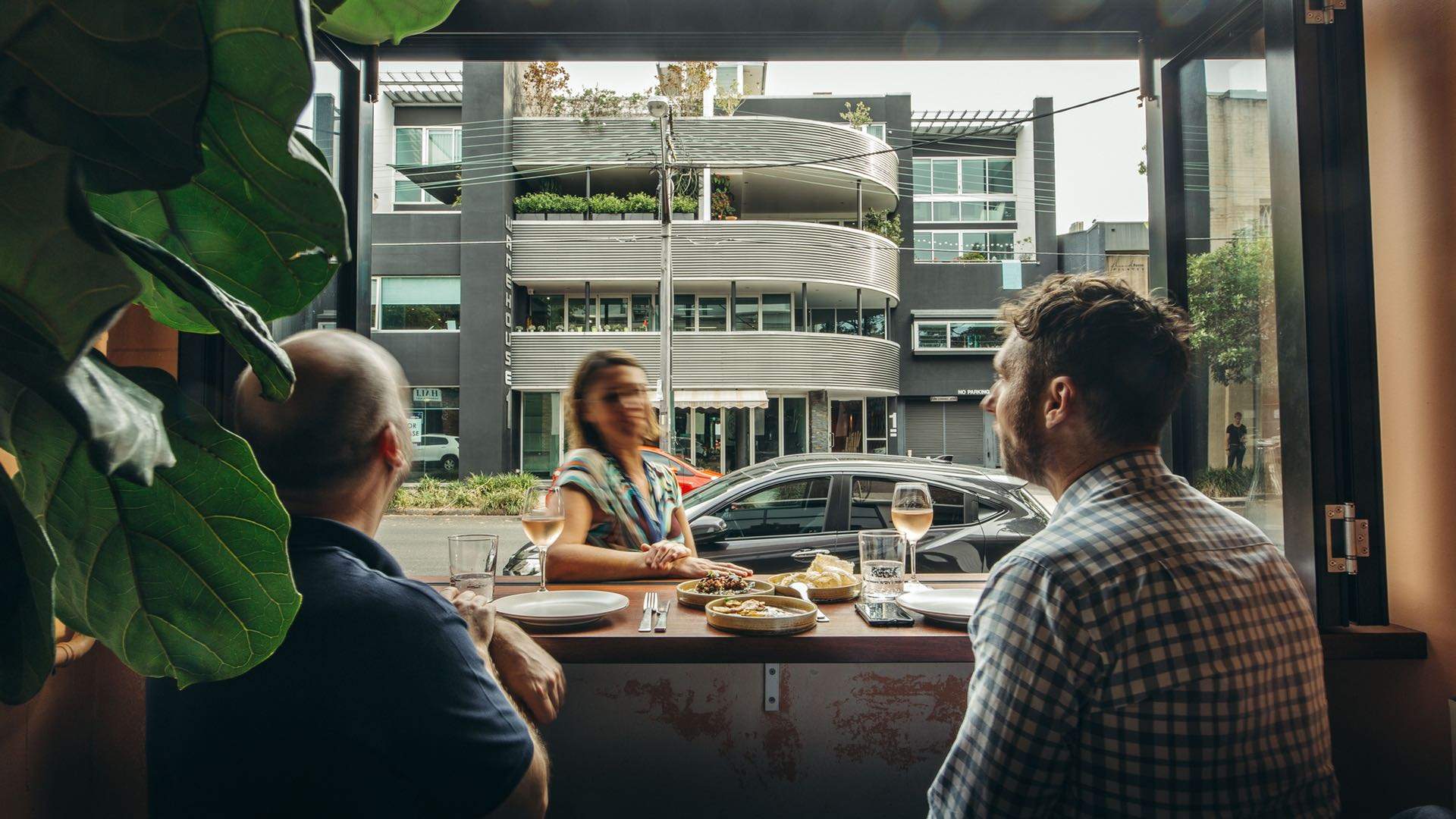 New in Town
Luke's Kitchen
Luke Mangan's Waterloo eatery has reopened with a new menu, a fresh design and a reinvigorated approach to neighbourhood dining.
Luke Mangan needs no introduction. The Australian restaurateur has rapidly expanded his hospitality empire through Australia and Asia to reach a staggering 21 restaurants, of which including Sydney's Glass Brasserie, Chicken Confidential and — until recently — MOJO by Luke Mangan.
Now, Mangan is reshuffling to launch his next brand, Luke's Kitchen. This new offering will take over the MOJO space on Danks Street in Waterloo. The restaurant has been transformed into a neighbourhood eatery, with the venue's existing warehouse fit-out reimagined into something more casual and homey. For those who are sad to see MOJO go, the New York-inspired wine bar will relocate to the CBD later in the year, where Magan feels the bar's city vibes are better suited. This leaves room for a more laidback venue to cater to Waterloo's local community.
Luke's Kitchen is already being named the flagship venue, with further expansion of the new brand expected in 2018, though no future sites have been lined up yet. For now, the team is focused on getting Luke's just right.
Luke's Kitchen opens its doors this week, and we've got a first look. In partnership with Zantac we're uncovering the best new restaurants and bars around Australia as they open. We've got the lowdown on the team, the design and — most importantly — the menu so that you can head in educated, excited and ready to take it all in — with a few dishes recommended by the chef, no less.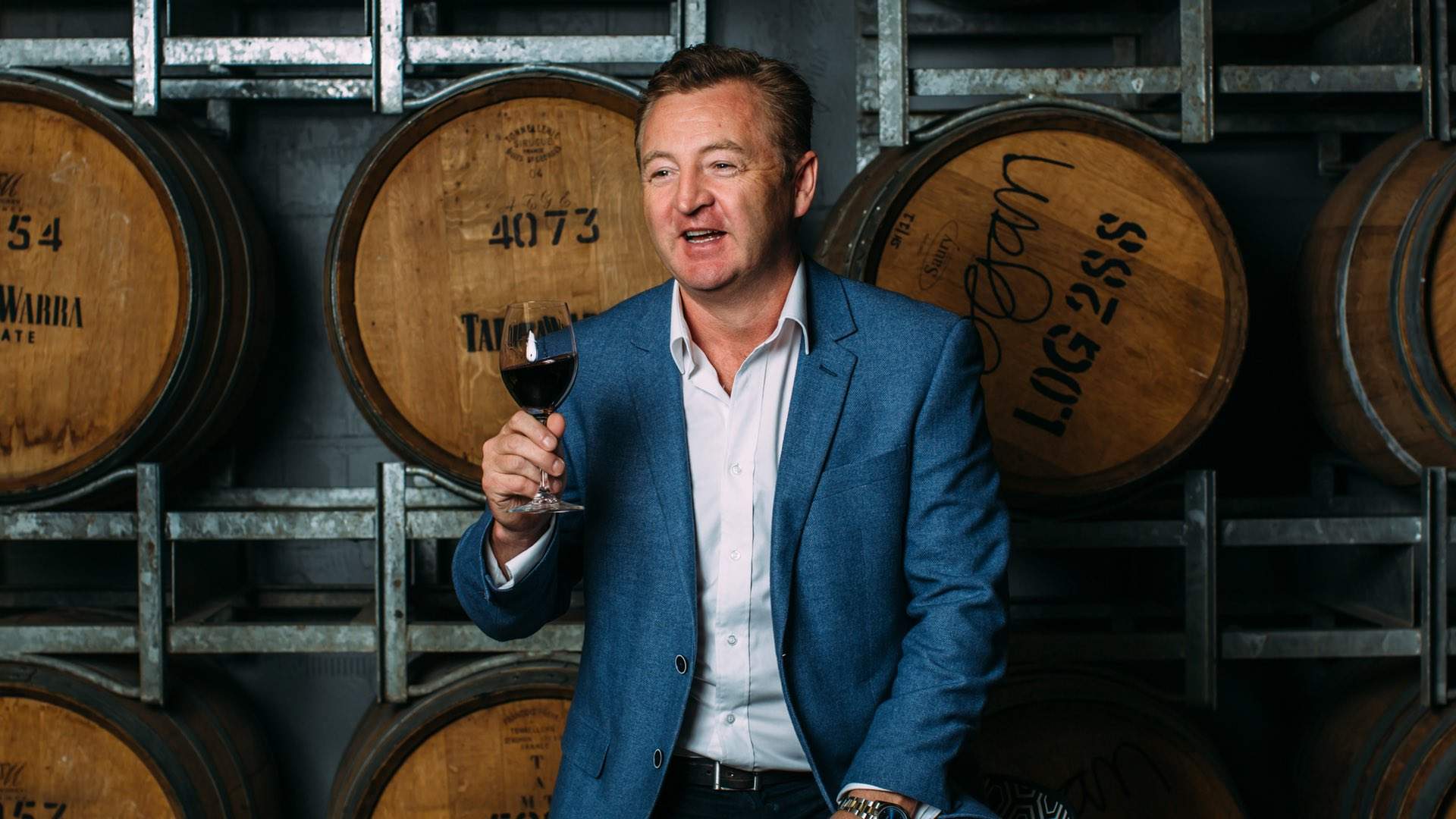 The Team
The concept for Luke's Kitchen became a logical progression for Mangan, who saw Waterloo as the right place to launch the new brand. "MOJO been here for five years and it's just time to evolve," he says.
"I travel a lot and I always love coming back to this neighbourhood. The area is one of the more densely populated suburbs and has a lot of locals in it, so we're taking it back to that neighbourhood vibe and doing what we do well: intimate, casual food."
For Mangan, the Luke's Kitchen concept is all about offering a warm, inviting space where locals can enjoy a drink and a snack or go in for the whole hog. "To me, Luke's Kitchen is definitely not fine dining," he says. "We're certainly not pretentious in any of our restaurants, but Luke's is especially intimate, like this is our home."
The wider team is filled with Mangan veterans, most notably in the kitchen where 29-year-old chef Mathew Leighton is at the helm. The Sydney-born young gun has worked across multiple Mangan venues, including Glass Brasserie, Chicken Confidential and multiple Salt restaurants in Asia.
"Matt's been working for my restaurants for 12 years and I'm lucky enough to have people like him and other chefs who have been in the team for a long time," says Mangan. "Being the head chef at our new outfit is really just a natural progression for Matt."
Leighton has been in Asia for the past four years, helping to set up the Salt restaurants in Toyko and Singapore. For him, taking on Luke's Kitchen is also a homecoming. "It's amazing to be back in Australia, to feel back home, and to be launching this new restaurant — I'm really looking forward to the opening," says Leighton.
The group's mixologist, Karl Higgins, has also been tapped for the cocktail menu — but more on the drinks later.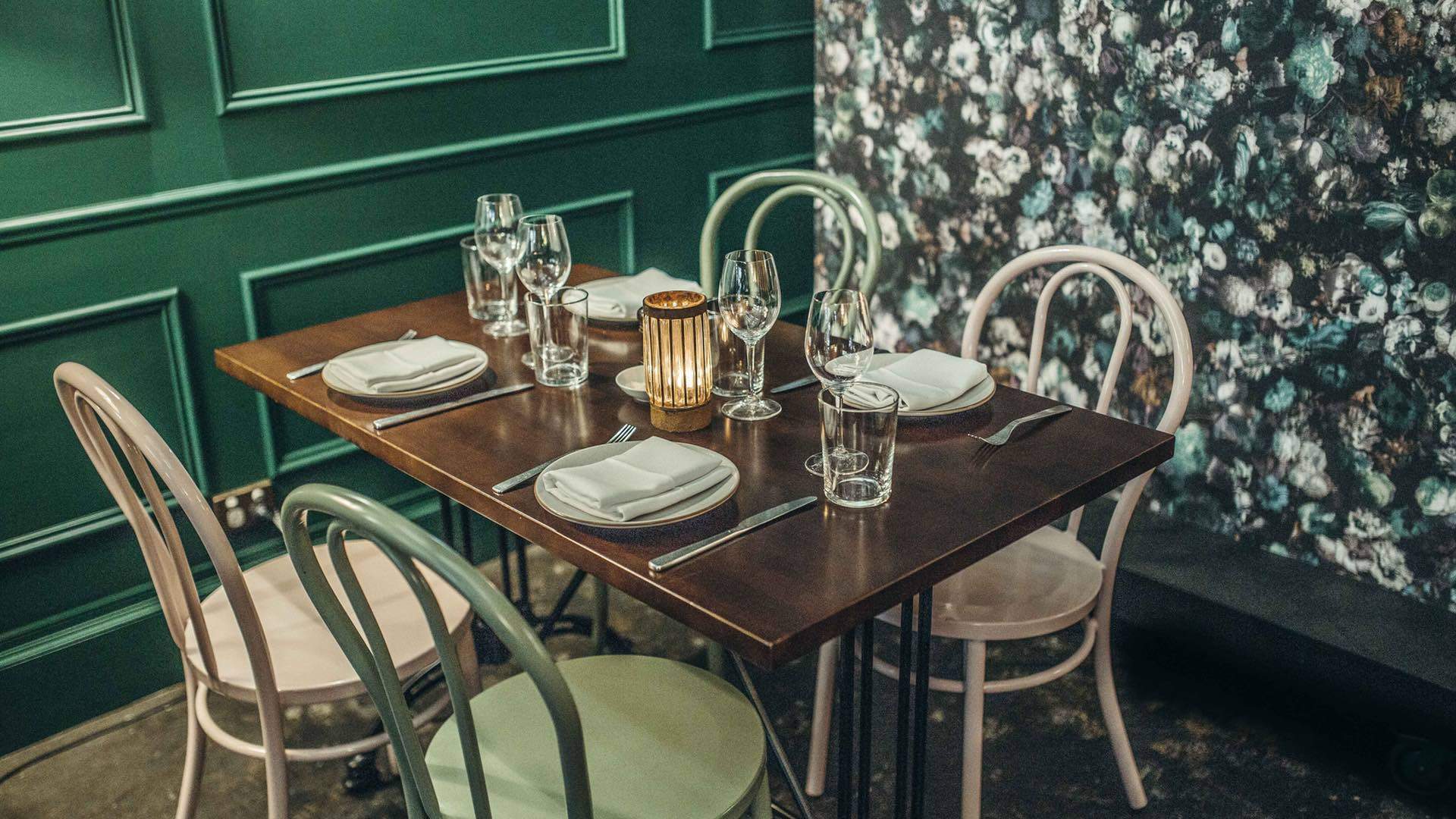 The Design
To give the space that neighborhood eatery vibe, Mangan worked with the group's long-time operations manager Daniel Whitelaw, to realise his vision. The existing warehouse fit-out has been given a softer revamp using a colour palette of earthy green and blush pink, with warm pendant lighting. For seating, they've installed large wooden tables, a brand new bar and a window benchtop that looks out onto the tree-lined street.
"MOJO was very industrial and very dark as well," says Mangan. "What we've done instead is open the space up. It's beautiful, simple and clean, cosy but chic at the same time — very Melbourne or New York."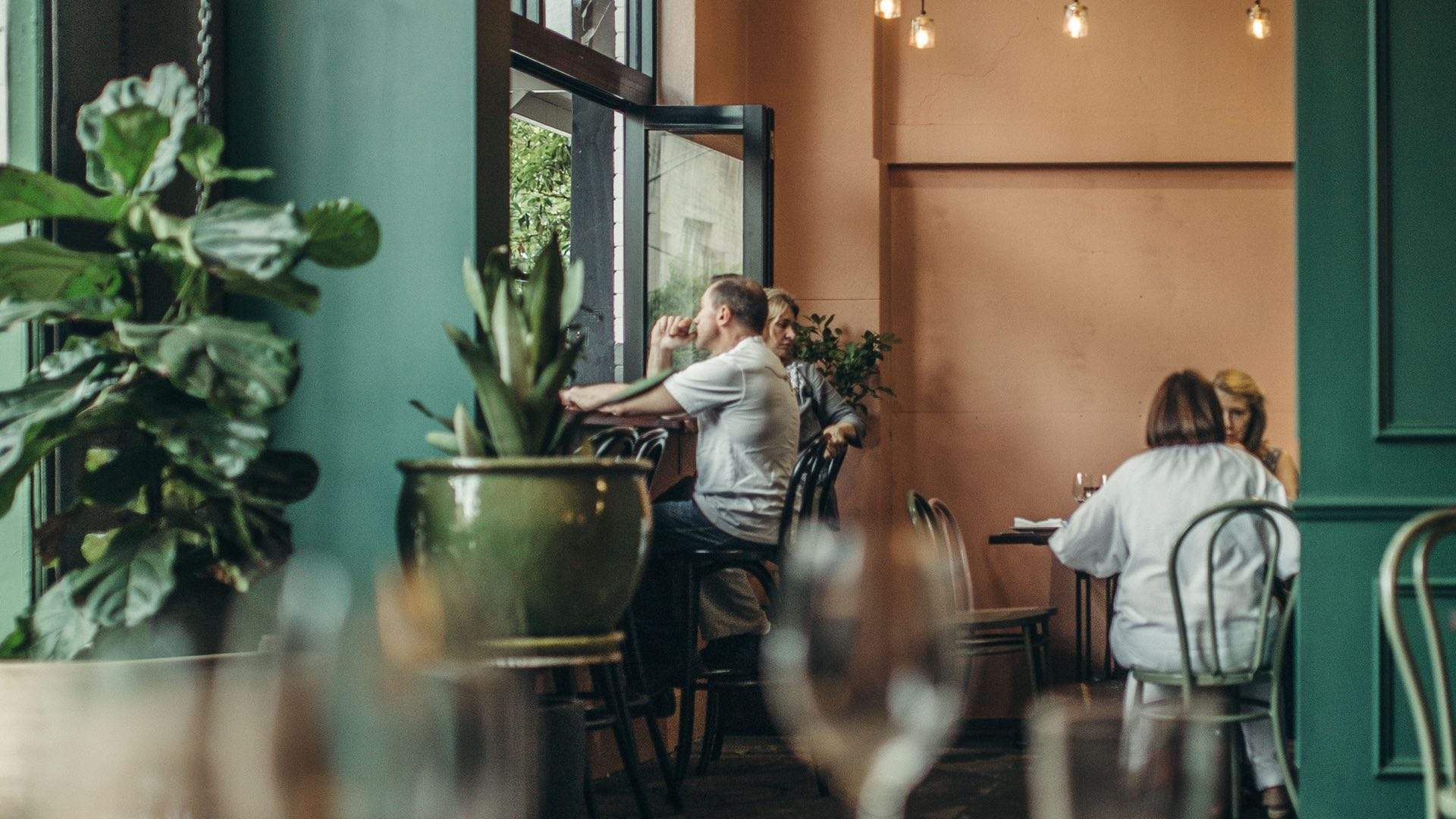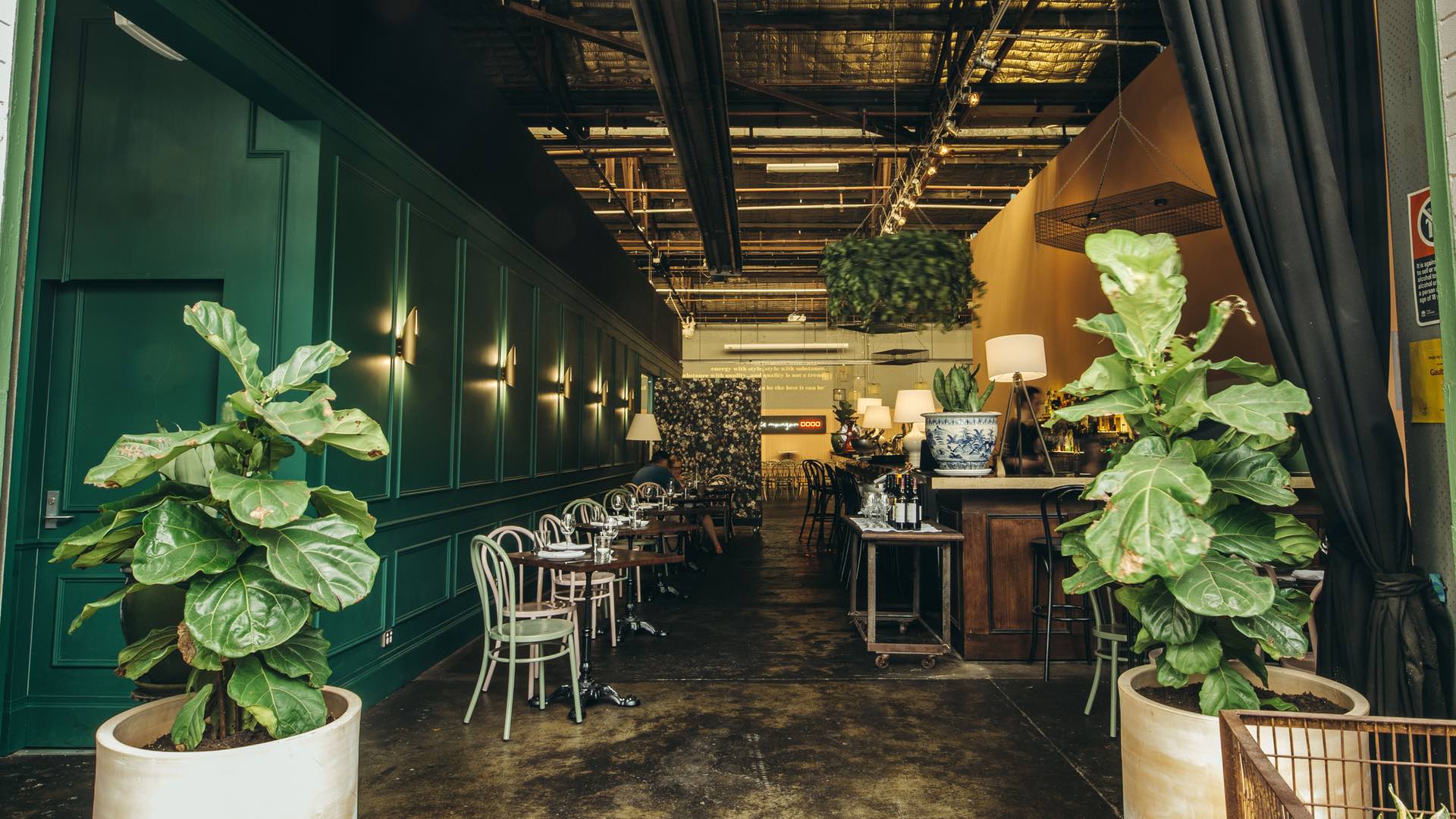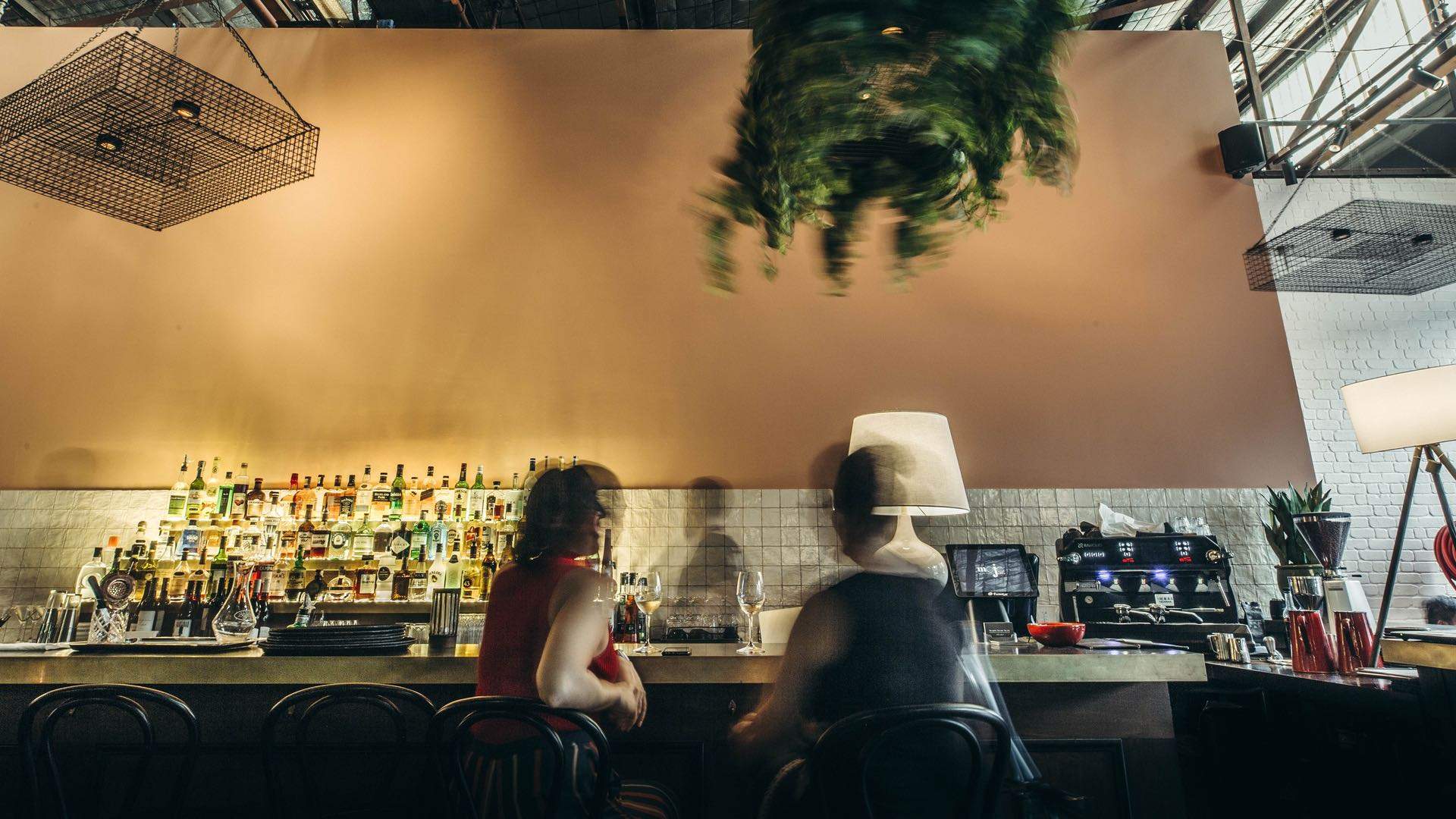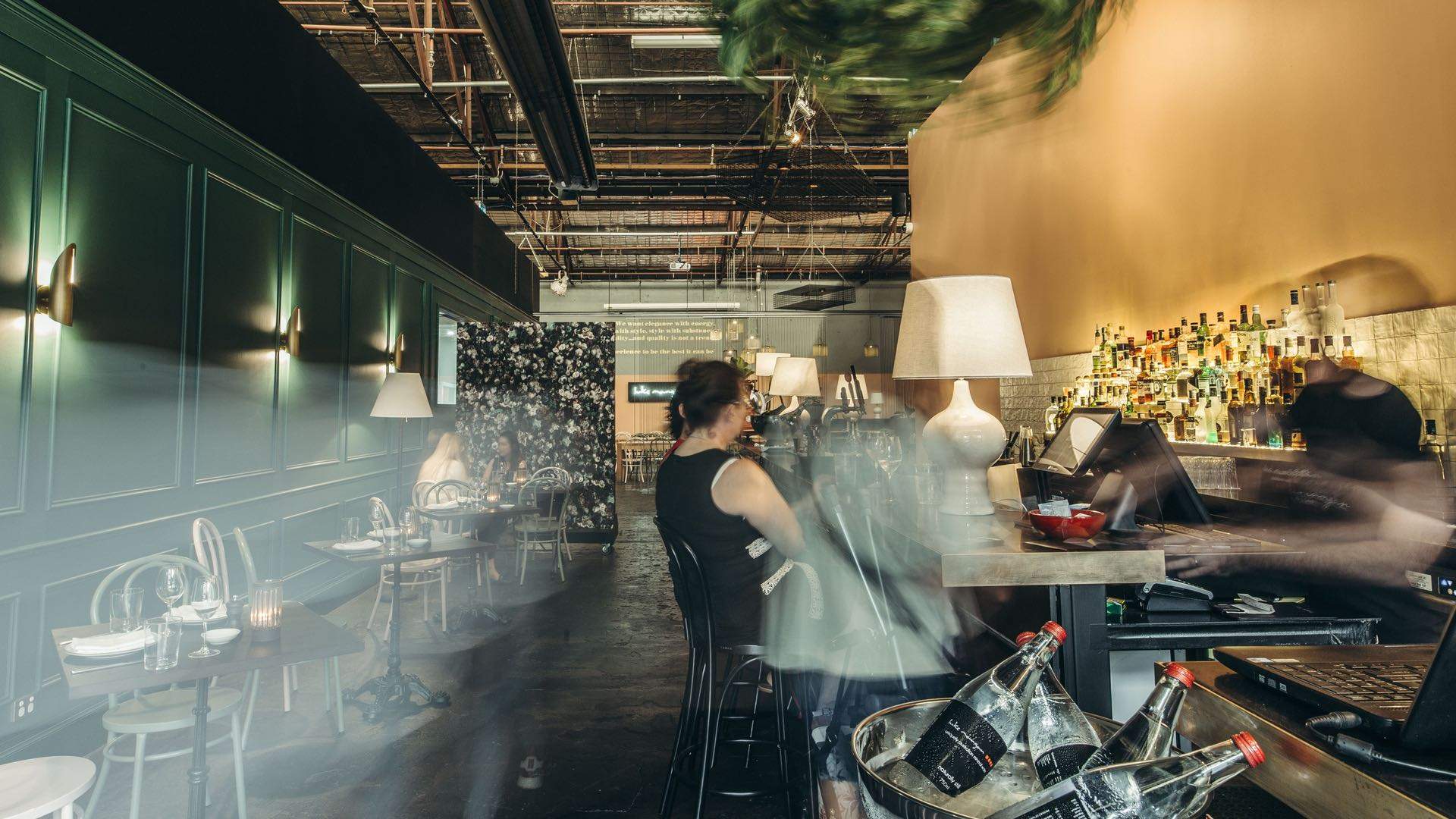 Patrons can also expect to see a few retro touches, including a beaded curtain and a floral screen, the latter of which is one of Mangan's favourite elements in the space. "We've put it up to divide off the event space at the back and I just really like what it adds," he says. The open-plan kitchen also sits at the back, completing this casual affect the team is going for.
The design has been tailored to the Danks Street location and will not influence any future Luke's outposts. "I think with this brand it depends, as with any restaurant, on where the location is and how the brand fits into that space," says Mangan. "Under the Luke's Kitchen brand you might see a cafe, or steakhouse, but at its core it's really just about the home-cooking feel and the relaxed vibe."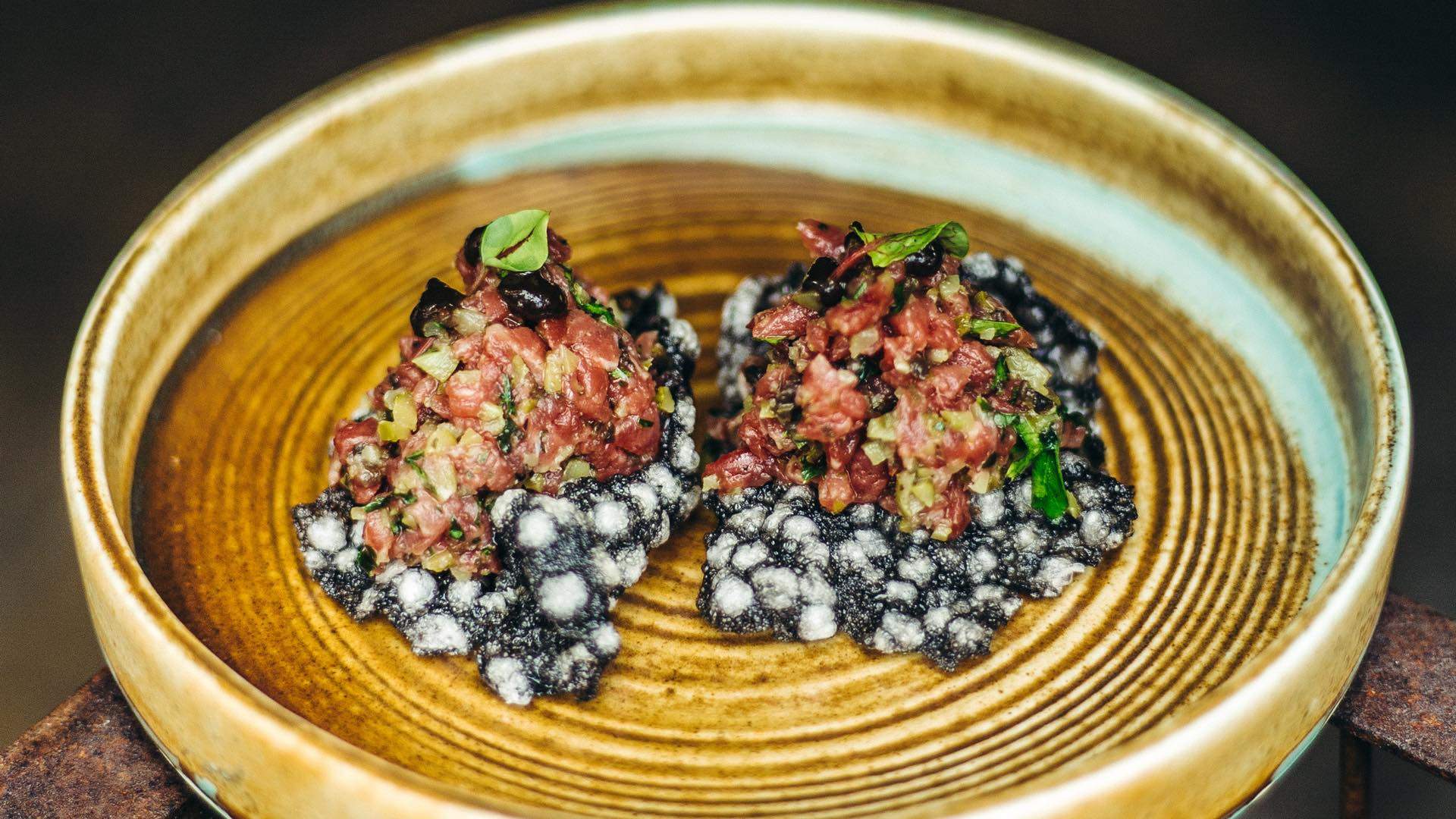 The Menu
Mangan and Leighton collaborated closely on the modern Australian menu, which consists of snacks, share plates and sides, along with daily specials and a six-item tasting menu. They're also turning out all-day breakfast and brunch on weekends.
"The food is what Matt and I have been doing for years — using the best, freshest ingredients to create clean and healthy dishes," says Mangan. "It's the food we like to cook and like to eat. The menu is design to share, where you can have three-to-four main courses and share between two."
The pared-back menu takes inspiration from a number of cuisines and combines ingredients in an thoughtful manner. Think quail tempura with kimchi jam, or the grilled squid and chorizo served in XO broth and saffron rouille. "It's like Matt has reimagined bouillabaisse using very modern ingredients but based on the French classic," says Mangan.
"It took a lot of testing to get the menu to where it needs be and it has really come together, so we're really excited to share it," says Leighton.
To keep the menu's flexibility, they've worked in specials that include a carved roast or whole fish for two. "The meat might be a short-braised shoulder or lamb roast, and the fish could be a snapper," says Mangan. "It will be whatever is local and coming through the markets."
For drinks, Higgins has carefully curated the cocktails to reflect this local vibe, with names like The Australian — a sunset-coloured gin-based cocktail with lemongrass, ginger and kaffir lime syrup — and The Dank, which uses cachaça (Brazilian sugarcane rum), apple liqueur, pineapple, agave and coriander root.
The menu also boasts an extensive selection of wine by the glass, hard-to-find drops and bottles that span a wide range of varietals and regions from both Australian and international winemakers. For Mangan, it's all about the rose right now.
"I often enjoy having a glass of rose and a little snack off the menu, especially the beautiful salt cod dip, which is the perfect share dish to start off with," says Mangan.
CHEF'S PICK: FOUR DISHES TO ORDER
So what should you order? Matt and Luke have spent time on this menu, so we thought they'd be the best people to ask. Here are four of their favourite dishes on the menu at Luke's.
Luke's Kitchen is now open at 8 Danks Street, Waterloo. For more info visit the website.
Keen to check out more newbies? Have a sift through the newest crop of Sydney openings.
To find out more about Zantac, visit the website. Zantac relieves heartburn. Always read the label. Use only as directed. If symptoms persist consult your health professional. 
Words: Marissa Ciampi. Images: Minhky Le. 
Concrete Playground Trips
Book unique getaways and adventures dreamed up by our editors