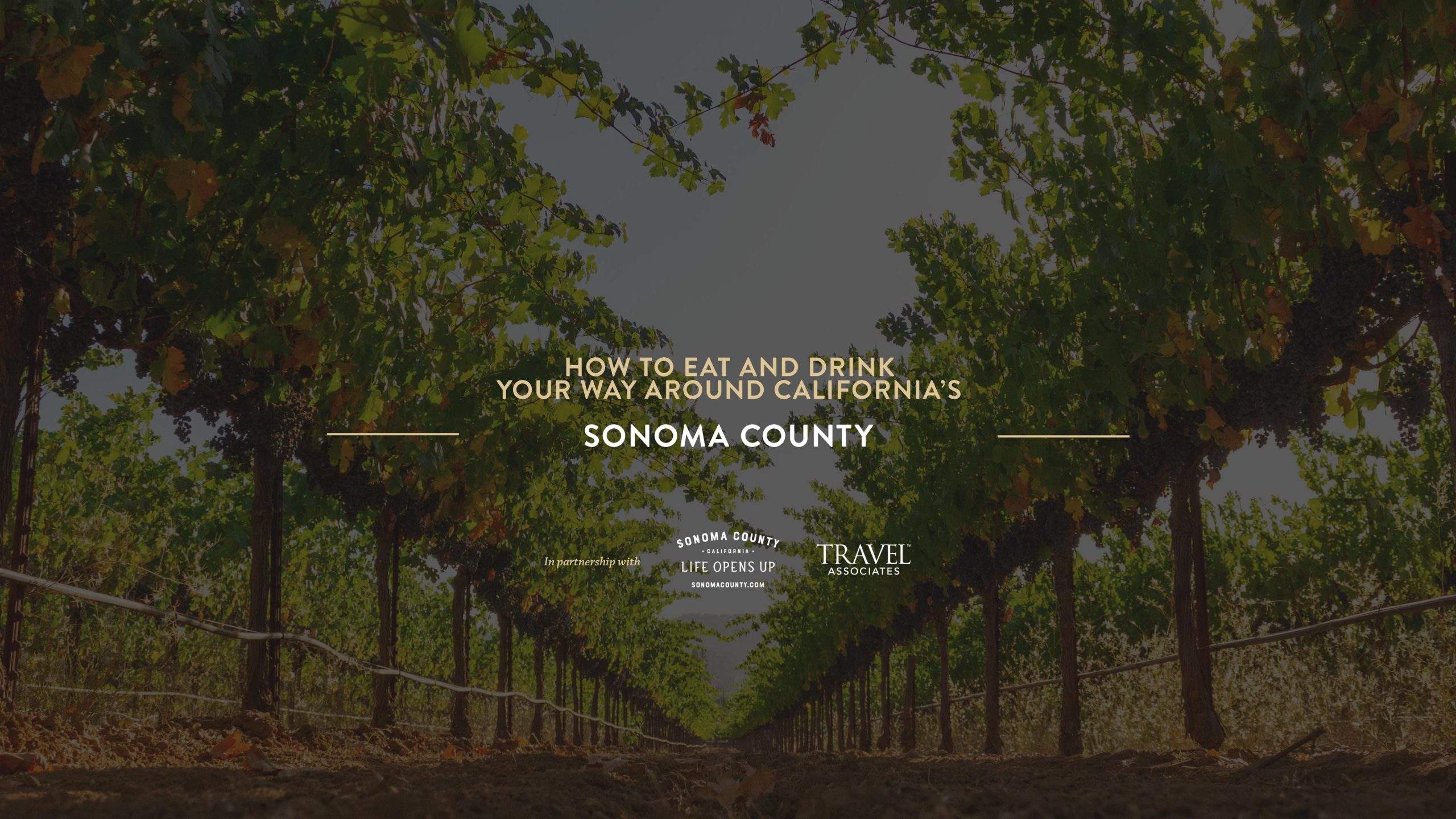 Centuries-old wineries, award-winning restaurants and a dedication to keeping things local and sustainable — Sonoma County is the very antithesis of pretentious and glittery wine country.
Based 45 minutes north of San Francisco, Sonoma County may not have the universal acclaim afforded to neighbouring county Napa, but instead it has a more relaxed and intimate approach to wine making. Glitzy, overdone wineries and restaurants — and the tourist trap element that comes part and parcel — are far less common. Instead, the county is dotted with sleepy, picturesque towns and wineries that have been run by families for generations.
Plus, Sonoma County is much bigger than its counterpart and all of Australia's own wine regions for that matter (it's about ten times the size of the Hunter Valley). It's made up of 18 AVAs (American Viticultural Areas or appellations), each with its own distinct terroir and microclimate, resulting in a diverse range of drops. The space has also allowed the agriculture industry to develop beyond just grapes into top-notch fresh produce and dairy products — so you can expect a damn good bite to eat, too.
We've traipsed across the expansive county to highlight just some of the places to wine, dine and momentarily forget that holidays can't last forever. Read on to discover cosy farm-to-table restaurants (including one with a Michelin star), cute country cafes and heritage wine estates, plus fun ways to see them all.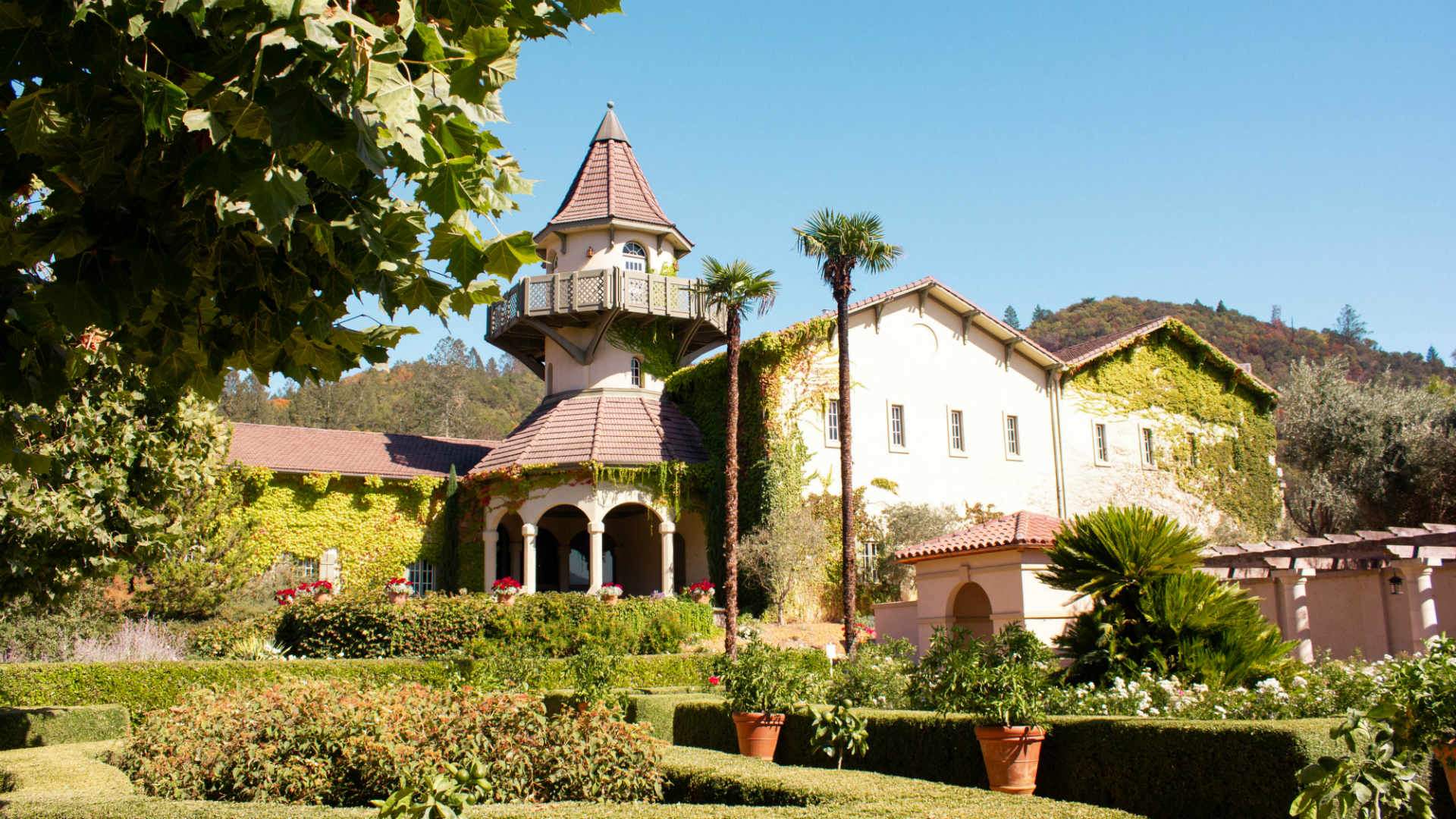 Sonoma Valley
Straight off the bat, let's get something cleared up: there's Sonoma County, Sonoma Valley — the county's southeast appellation — and, finally, the city of Sonoma, in the heart of the valley. Sonoma (the city) is considered the birthplace of California's commercial wine industry. Vines were grown here from as early as 1823 but Buena Vista was established as the state's first official winery in 1857.
Nowadays, Sonoma Valley, affectionately dubbed Valley of the Moon, is home to more than 80 wineries and tasting rooms. Thanks to the protection from mountains either side, the valley enjoys both the hot California sunshine and cool airflow from the Pacific Ocean and San Pablo Bay. This allows for a diverse range of grapes to flourish here, though the region is especially known for chardonnay and cabernet sauvignon.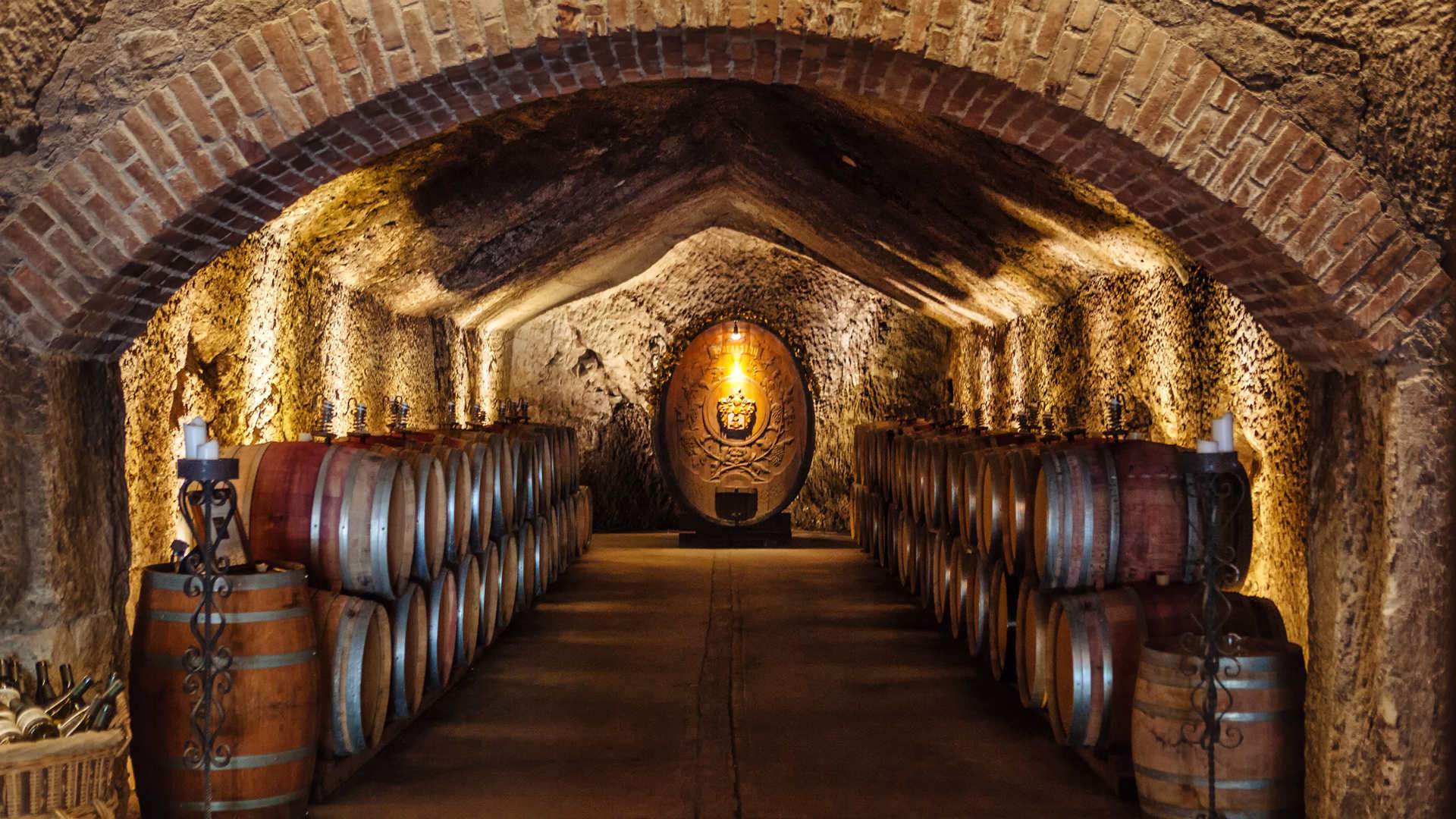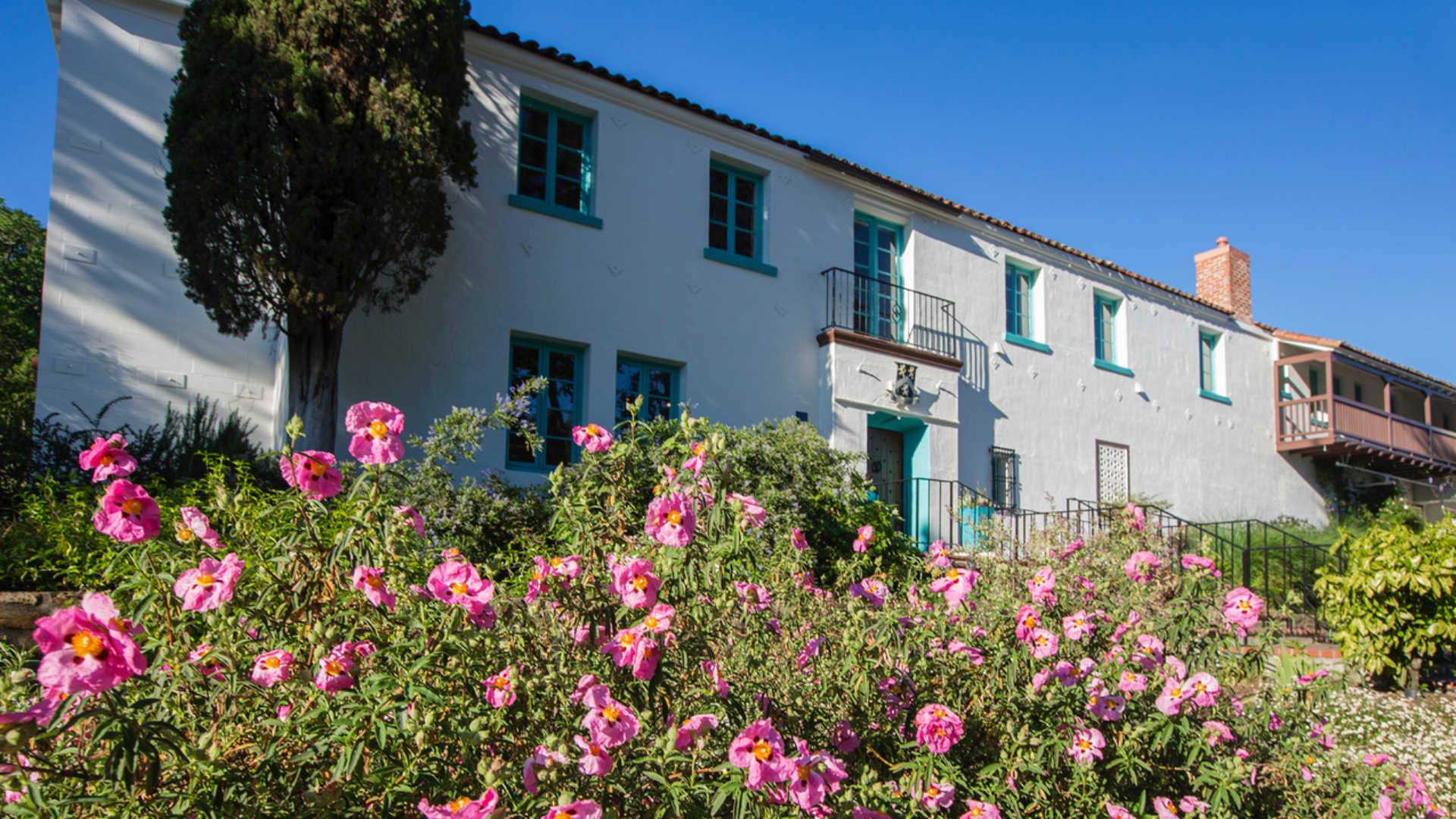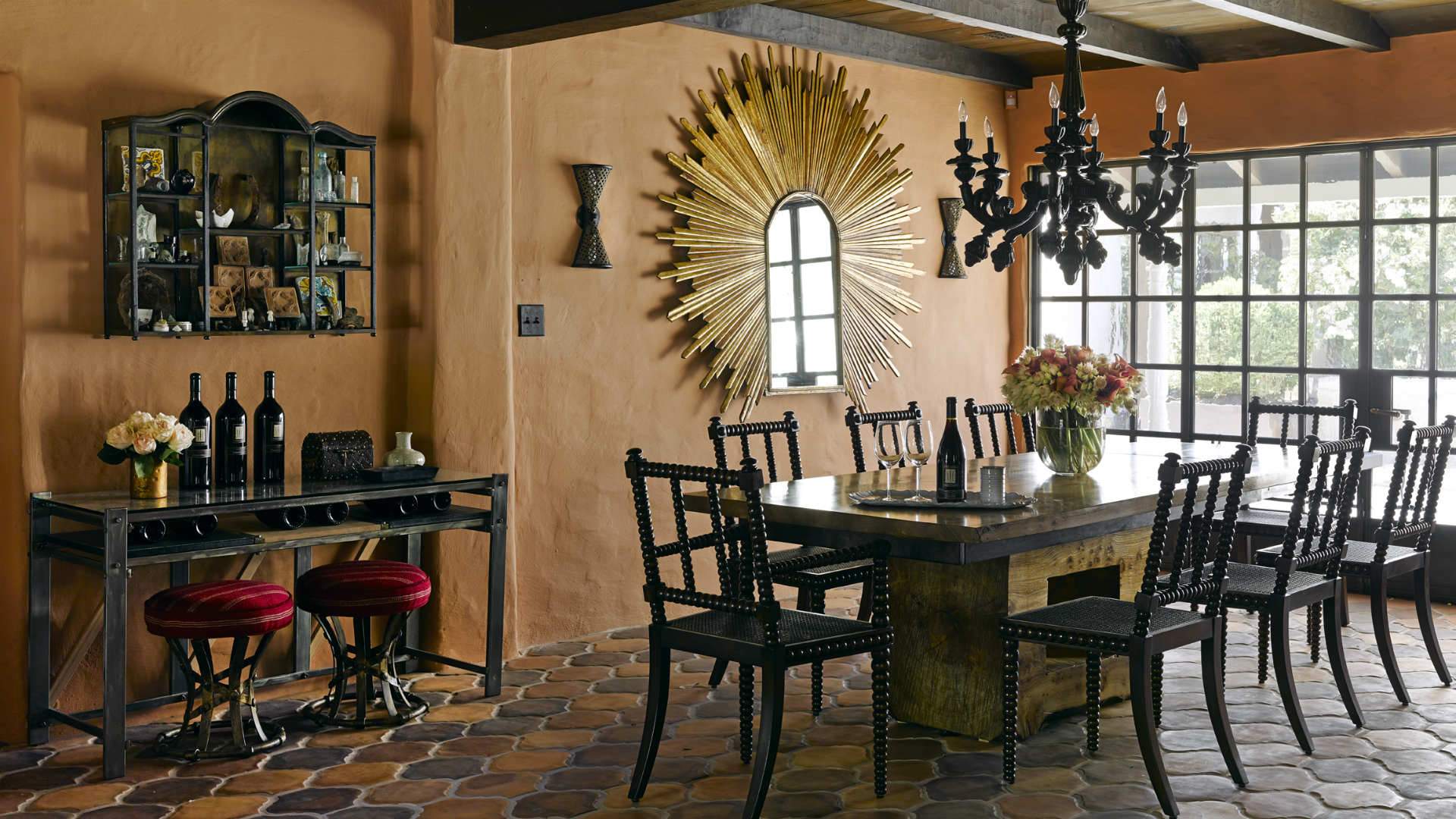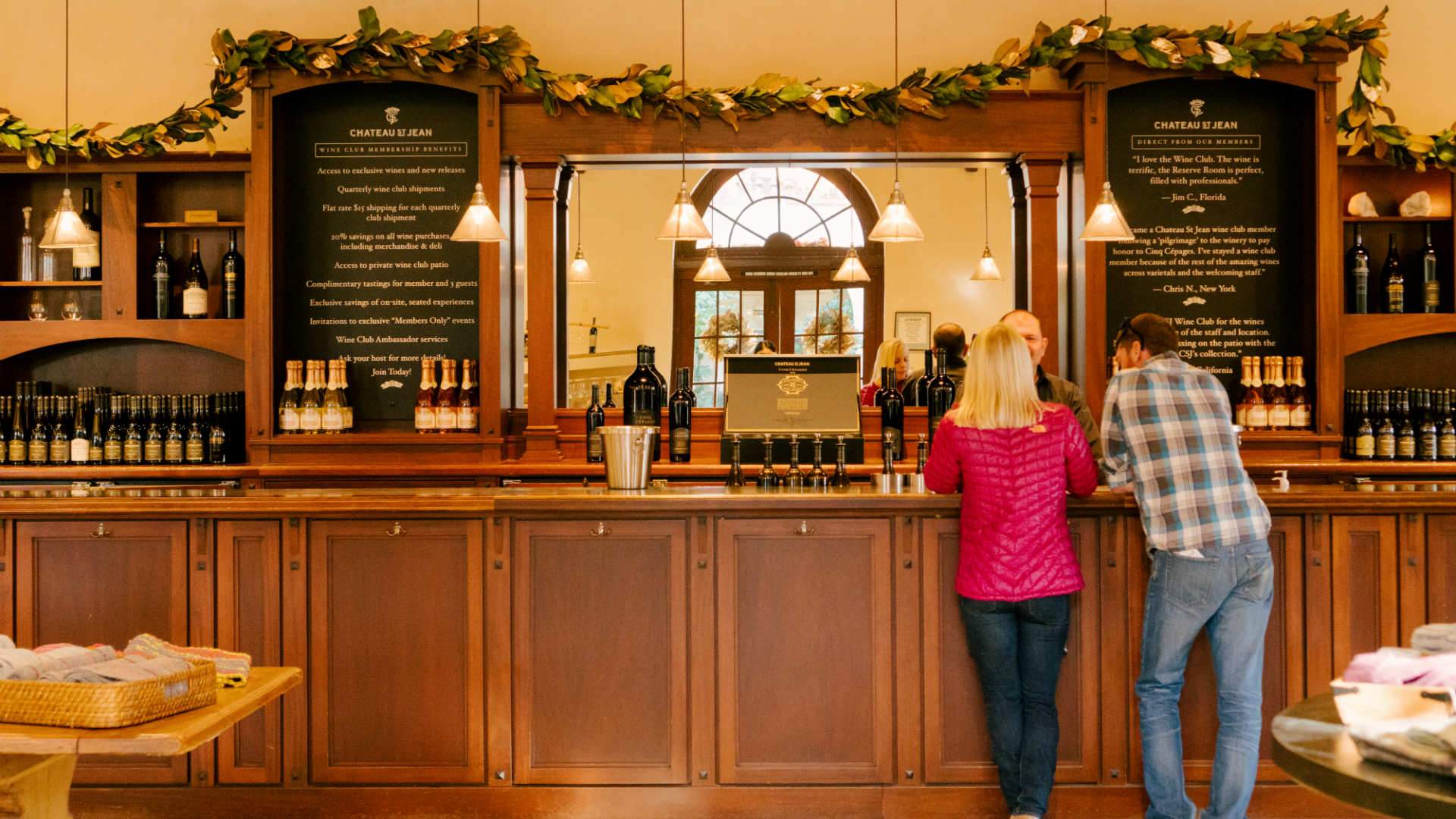 It seems fitting to begin your wine journey at the aforementioned historical Buena Vista Winery. Tastings are available for $20 per person or, for $40, you can join the Barrel Tour and Tasting Experience. You'll be shown around the grounds and into the Champagne Cellar before entering the historic hand-dug caves to sip wine directly from a barrel.
Next, head over to Bartholomew Estate Winery, set within the historic Bartholomew Park. It's worth visiting the park for the stories alone — in the late-1800s, a three-storey mansion was built here with an entire floor for the owner's cats. It was later used as a home for 'delinquent women', who (allegedly) burned it down in 1923. Several wineries have come and gone from the property since, and in 2018, the park's foundation launched Bartholomew Estate. Yes, it's a new operation, but under veteran Sonoma winemaker Kevin Holt's guidance, it's already reaping the tasty rewards. A flight here is $20 and will lead you from a tropical sauvignon blanc to a rich blend of syrah and cabernet sauvignon.
Make your way back into town to Three Sticks Wines. This appointment-only cellar door is set in a 177-year-old adobe and, thanks to design flair from interiors legend Ken Fulk, a visit here is just as much a feast for the eyes as it the taste buds — think vibrant floral wallpaper, a mix of mid-century and antique furniture and statement pieces that include cast-iron tortoise shells. Oh yes, and the wine: for $50, you can try a selection of premium chardonnay and pinot noir releases, primarily single-estate drops from Three Sticks' vineyards across the county, making this a masterclass in distinguishing each AVA's characteristics.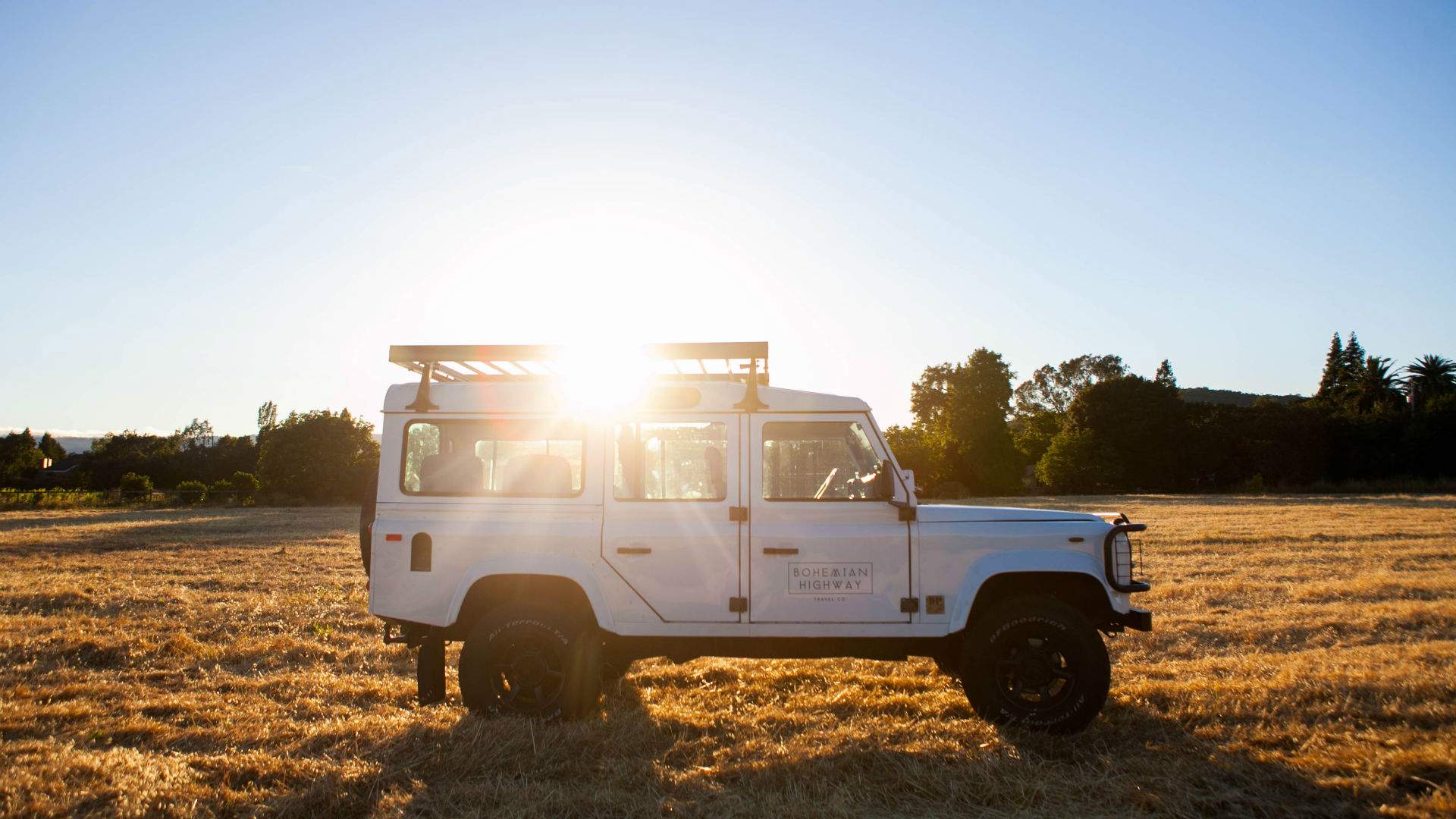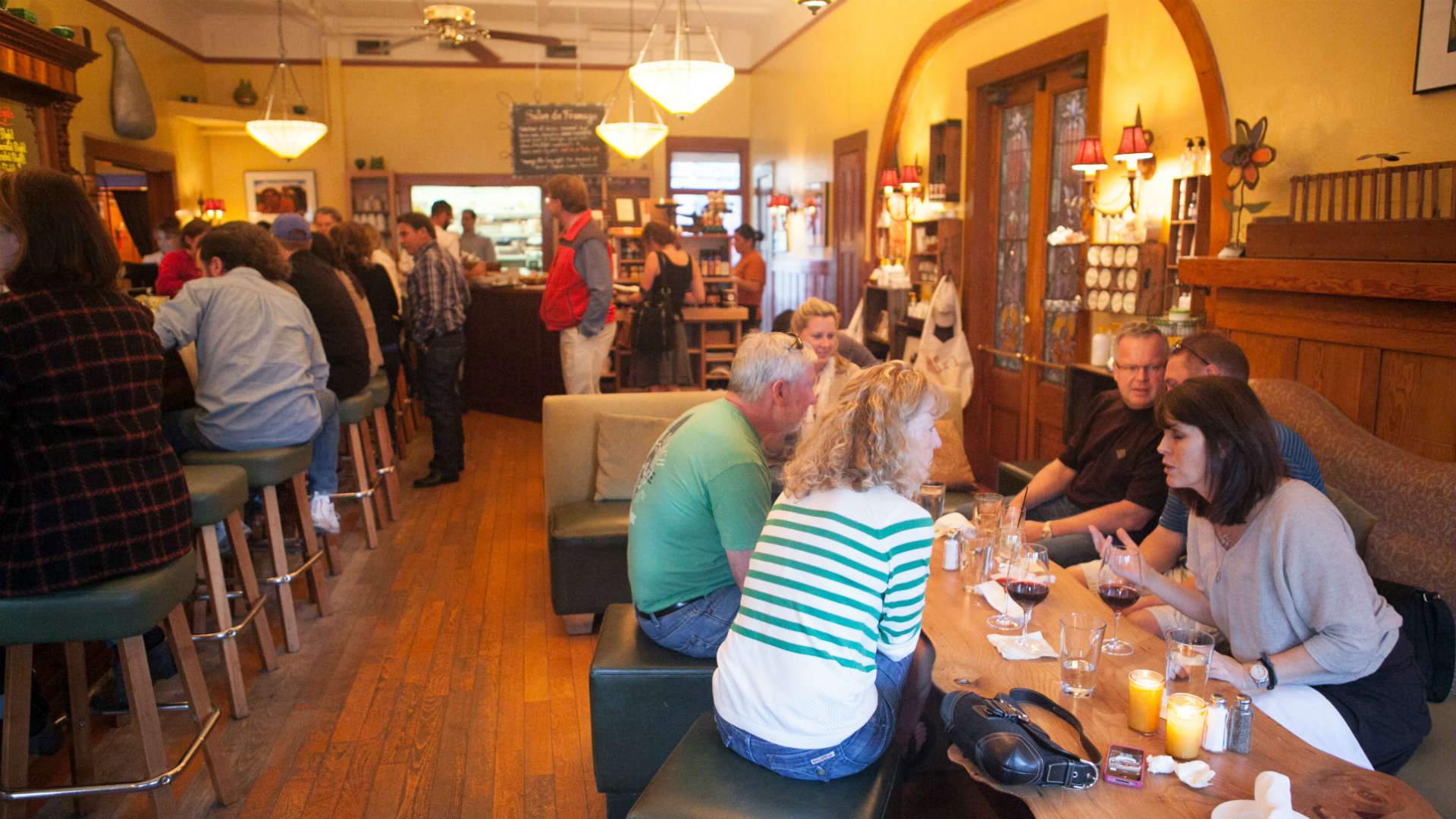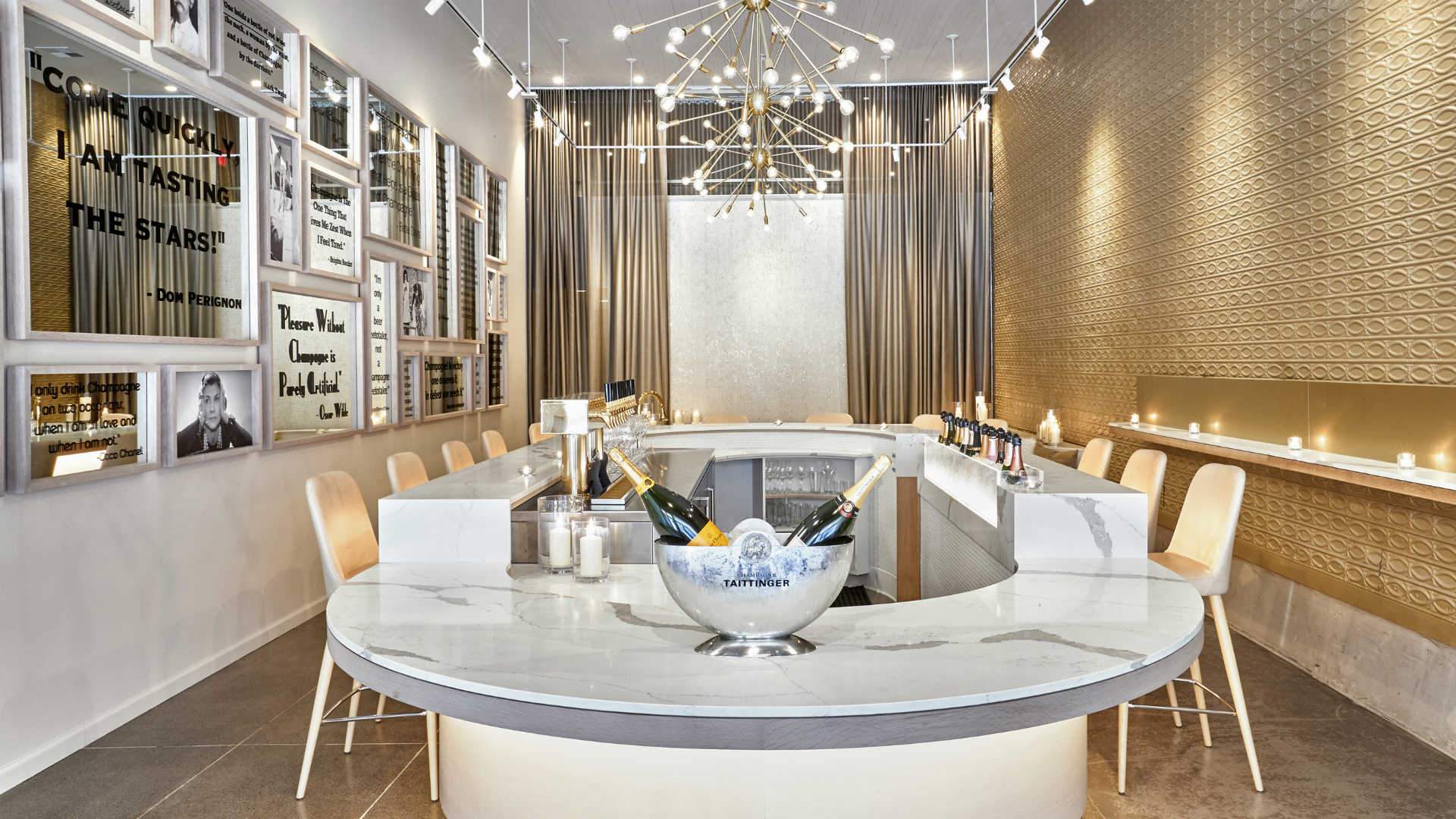 There are around 80 more wineries and vineyards to check out in Sonoma Valley alone — including the stunning Chateau St Jean and biodynamic vineyard Benziger Family Winery — so a guided tour is the best way to get the lay of the land (and, bonus, a designated driver). Run by Sonoma locals and adventure fiends, Bohemian Highway Travel Co designs bespoke six-hour excursions for groups of two or more of the region's wineries and farms. You'll get a (quite fancy) picnic lunch, access to private wineries and a bunch of unmissable experiences. And the best part? You get to do it all in a pimped-out Land Rover Defender. Yep, in the venn diagram of fun and luxe tour experiences, this sits squarely in the overlap.
Alternatively, turn your winery hop into a meandering bike ride with Blazing Saddles. Standard bike hire starts at just $28.80 for 24 hours, or you can join a half-day guided tour ($91.20), which will take you to four wineries in the valley and includes lunch among the vines. Whatever you opt for, an idyllic afternoon of top-notch wine and dreamy vistas will have you calling your boss and telling them that you ain't comin' home.
Of course, all this excellent wine drinking requires some equally excellent options for lining your stomach. You can start with a filling breakfast from Santé at Fairmont Sonoma Mission Inn and Spa. It's rebranding in mid-2020 but, right now, you can take your pick from American brekkie staples like buttermilk pancakes, fried chicken and waffles or grits.
If you're a guest of the hotel, ask the in-room dining team to pack you up a picnic basket to enjoy for lunch while you're out exploring. Otherwise, tuck into fresh seafood in the garden at chic Kenwood restaurant Salt & Stone, or head to El Molino Central for cheap 'n' cheerful Mexican food. Come nighttime, return to downtown Sonoma for dinner at The Girl & The Fig. This local favourite is super popular (you'll need a booking) so expect to get very cosy with your table neighbours in the rustic dining room. The menu here leans Provencal in style — think steamed mussels and frites and duck confit with root vegetables. Post-dinner, cap off the day with one more drink (or flight) at SIGH, a stunning champagne and sparkling wine bar set right on the plaza.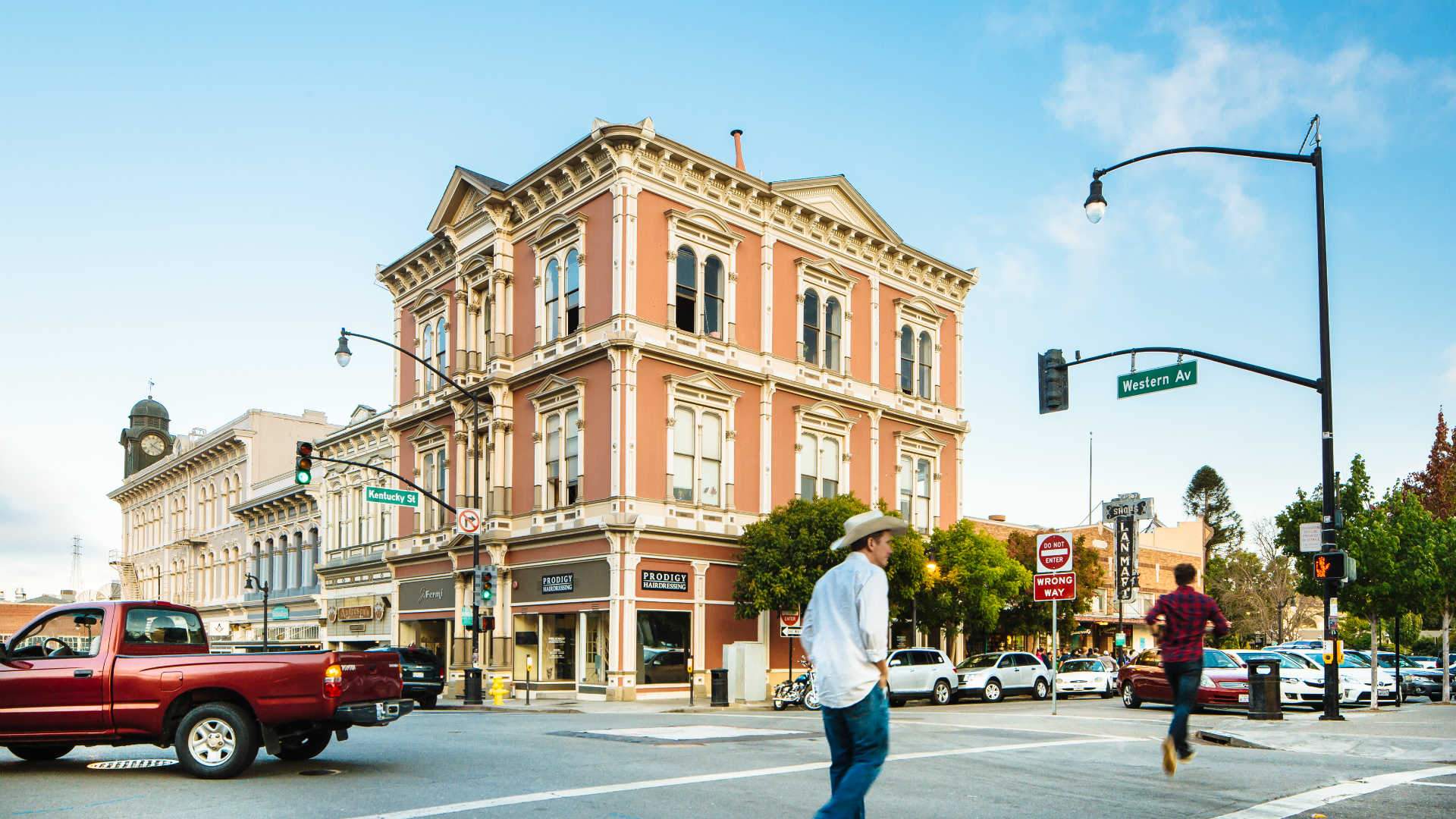 Petaluma Gap
Moving in a clockwise direction around the county, your next region to explore is the Petaluma Gap. The cooler climate here yields intensely flavoured drops — pinot noir leads the charge, claiming around 75 percent of vines, and chardonnay and syrah make up the rest.
The area that's now recognised as the Gap was formerly part of the expansive Sonoma Coast appellation, and was given separate AVA status in early-2018. So, while you'll see plenty of vines in these parts, wineries and cellar doors are few and far between. Instead, the area, particularly the buzzing city of Petaluma, makes its mark in other ways — think breweries, cocktail bars and trendy eateries.
Kick off your day at Acre Coffee, a cafe and coffee roastery that has spawned six locations across the county. Visit the roastery in North Petaluma to sample the broad selection of bean juice options, including nitro cold brew, and stuff on toast.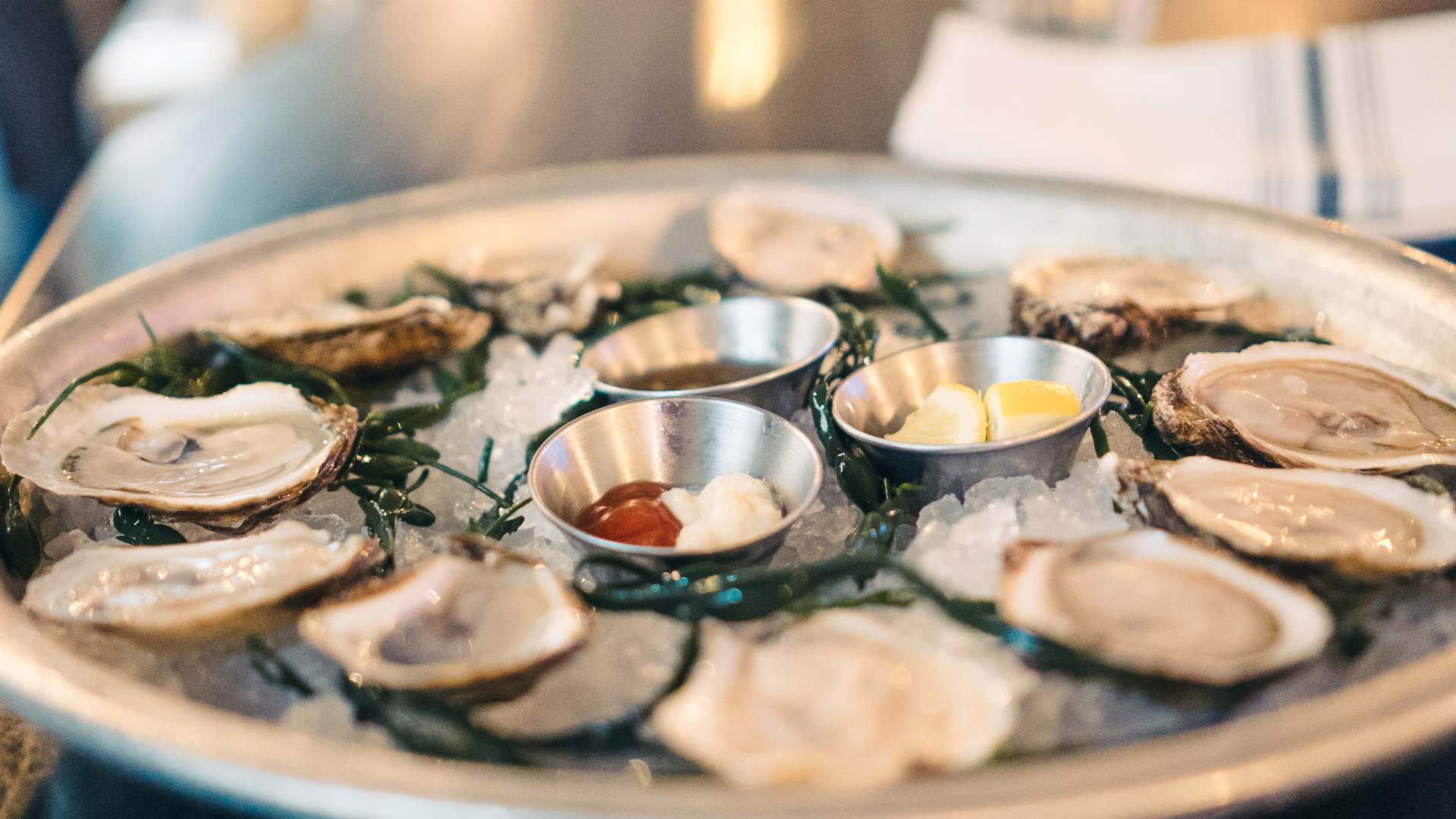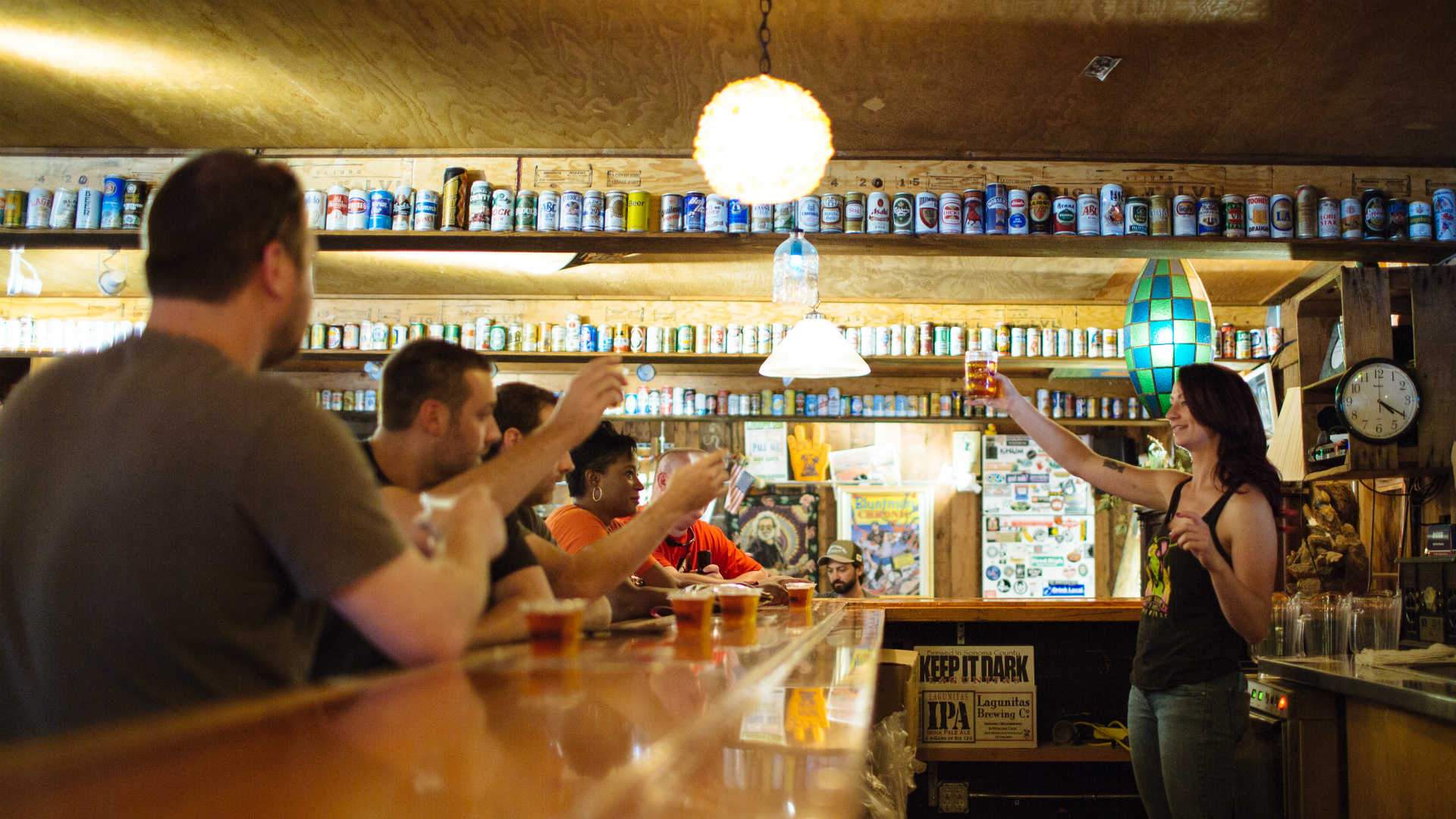 Next, hit Lagunitas Brewing Company. This powerhouse brewery has had quite the wild ride from storage shed hobby to local craft brewery to global operation following its buyout by Heineken in 2017. To hear the full story, jump on a tour — they're free and run every day between 1–5pm. We don't want to spoil it entirely for you so we'll just share these teasers: undercover investigators, a shutdown and lots of cannabis. You'll get to sip a selection of brews during storytime, including the A Little Sumpin' Sumpin', a hoppy wheat ale that is as funky as its name.
Start your evening with a stop at The Shuckery. Set inside the Hotel Petaluma, this seafood diner puts a spotlight on the quality goods of Northern California's waters. Nab a stool at the bar and make your way through the menu of raw bites which include, of course, freshly shucked oysters, rock cod ceviche and crab cakes. Then, pop across the road to Whisper Sisters, a slick bar with a stellar cocktail menu and selection of share plates — think devilled eggs with kimchi, chicken katsu sliders and sweet potato tacos. If you're after a more substantial feed, head to Mexican restaurant Don Pancho's, a true neighbourhood joint, where the design is kitsch, the prices are low and the portions are big.
One winery visit won't hurt, particularly if you make it Adobe Road Winery — a minimal intervention boutique label. The winery is currently constructing a mammoth 16,000-square-foot riverfront home, which is due to open in 2020. Until then, you'll need to visit its current tasting room, located in a shopping centre, to try the small-lot drops.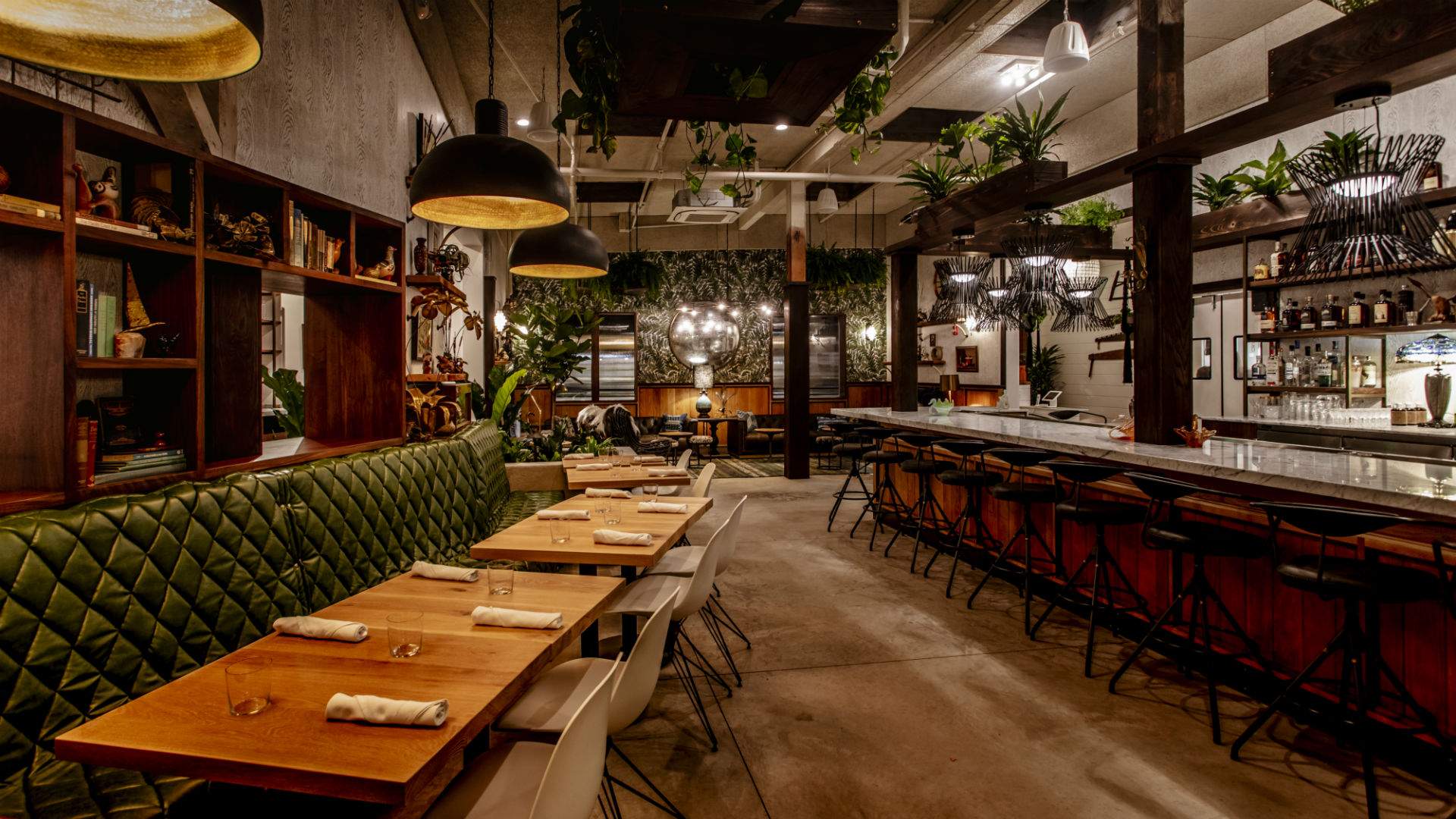 Russian River Valley
If you only have a day or two to explore Sonoma County, basing yourself somewhere within Russian River Valley isn't a bad idea. Not only is it the geographical centre of the county, but also it's home to some of its biggest, and most diverse, drawcards, including Santa Rosa (Sonoma County's largest city), Russian River, Armstrong Redwoods State Natural Reserve, notable wineries and luxe restaurants.
We're in chardonnay and pinot noir territory here so, to sip some of the best, hop on a wine trail bike tour from Santa Rosa with Getaway Adventures. You'll spend the day cycling along secluded bike trails to the region's hotspots, including The Barlow, an openair food and art precinct in Sebastopol. You should return here after dark, too, to check out Fern Bar, an elegant, greenery-filled bar that has live music nightly.
Other worthwhile wineries to check out in the area include Russian River Vineyards, Korbel Champagne Cellars and Gary Farrell Winery. Getaway Adventures also offers a brewery bike tour, which includes a stop at the Santa Rosa's well-known Russian River Brewing Company. Also in Santa Rosa is buzzy bar and eatery Perch and Plow, lauded for its cocktail platters, and the longstanding John Ash & Co. The latter, found on the Vintners Inn resort, forged the farm-to-table trend in the region — ingredients all come from county producers and the resort's own garden to deliver a delightful menu that ranges from lobster bisque and pork belly potstickers to olive-crusted swordfish and brick chicken.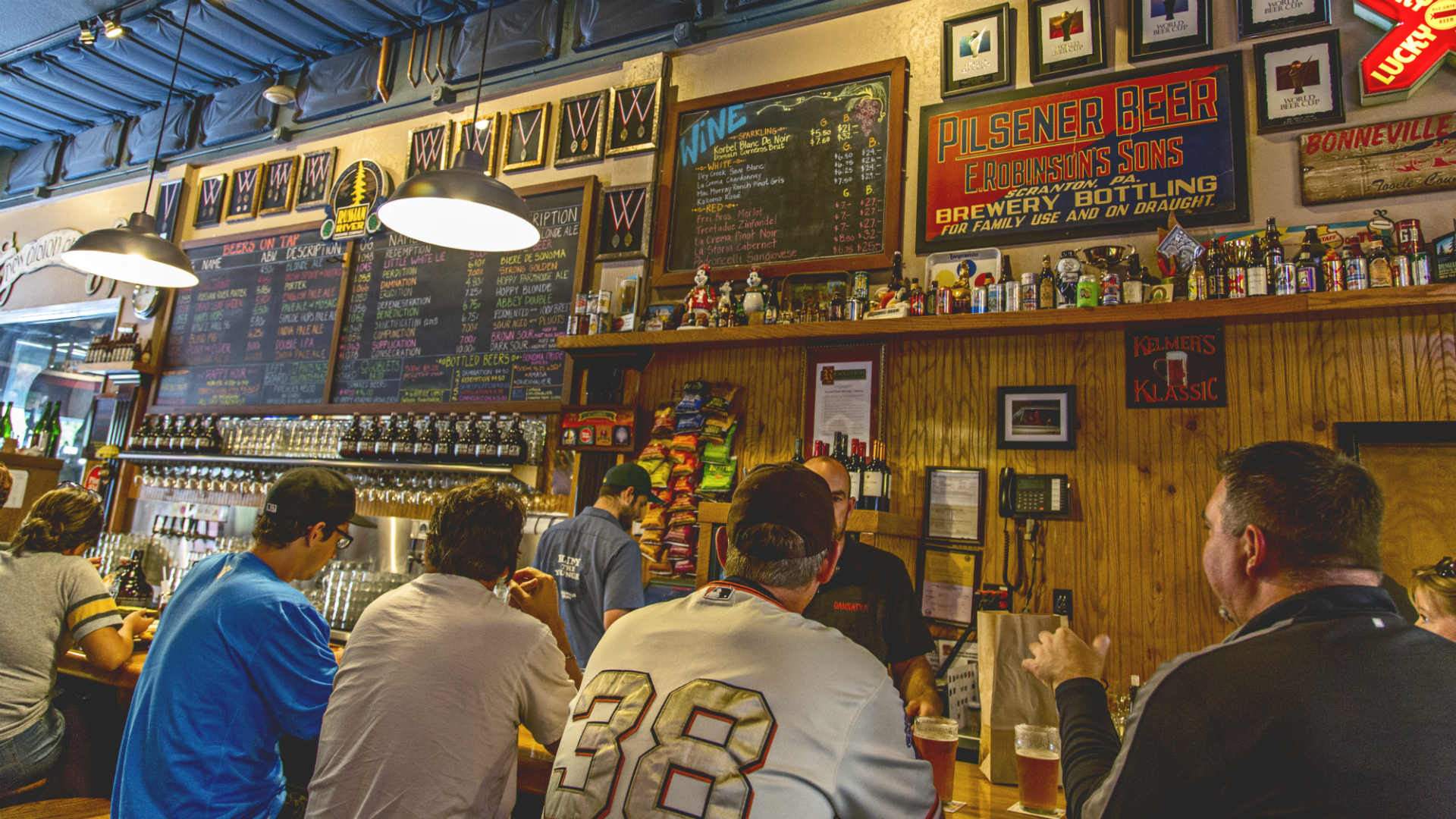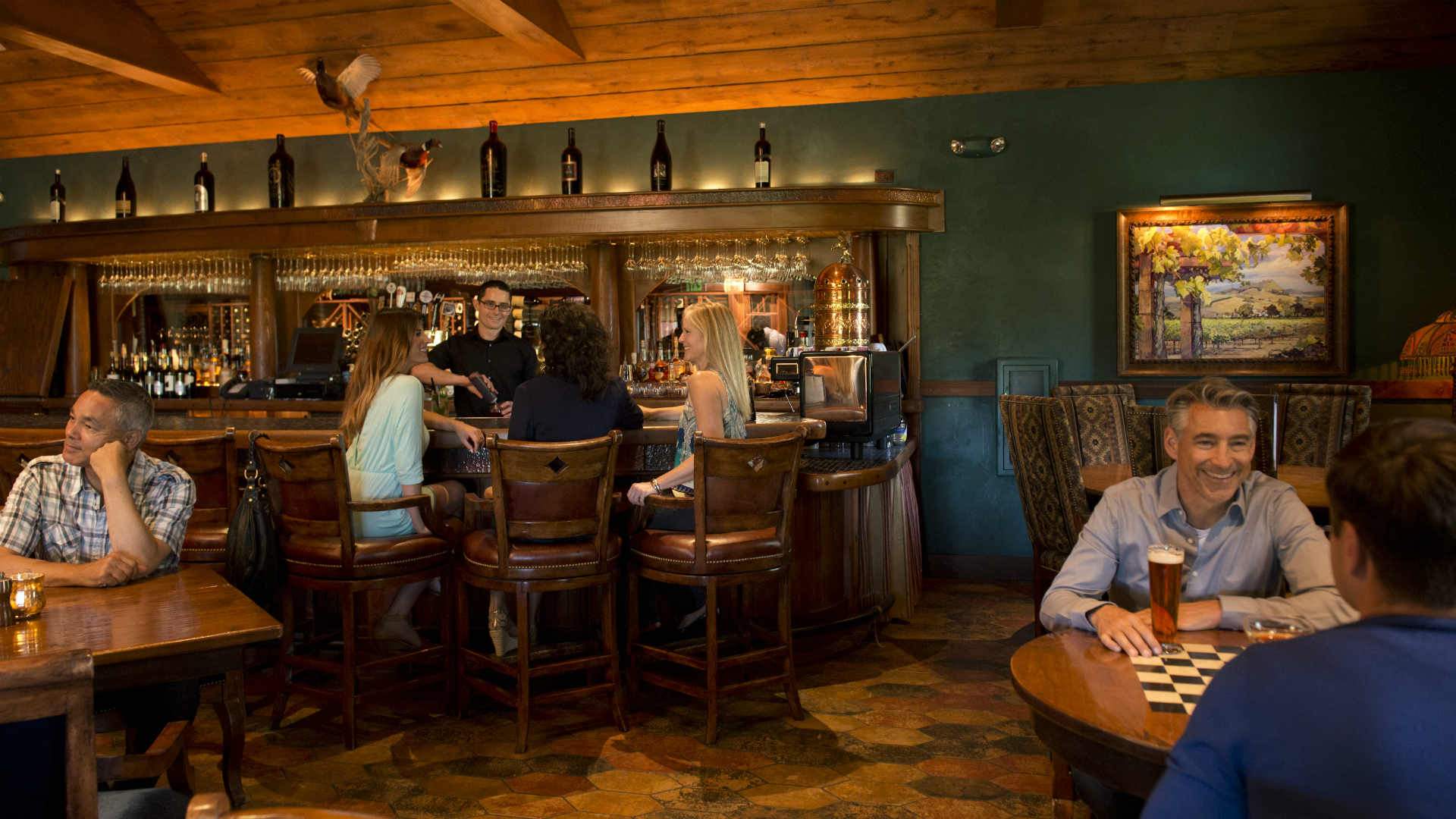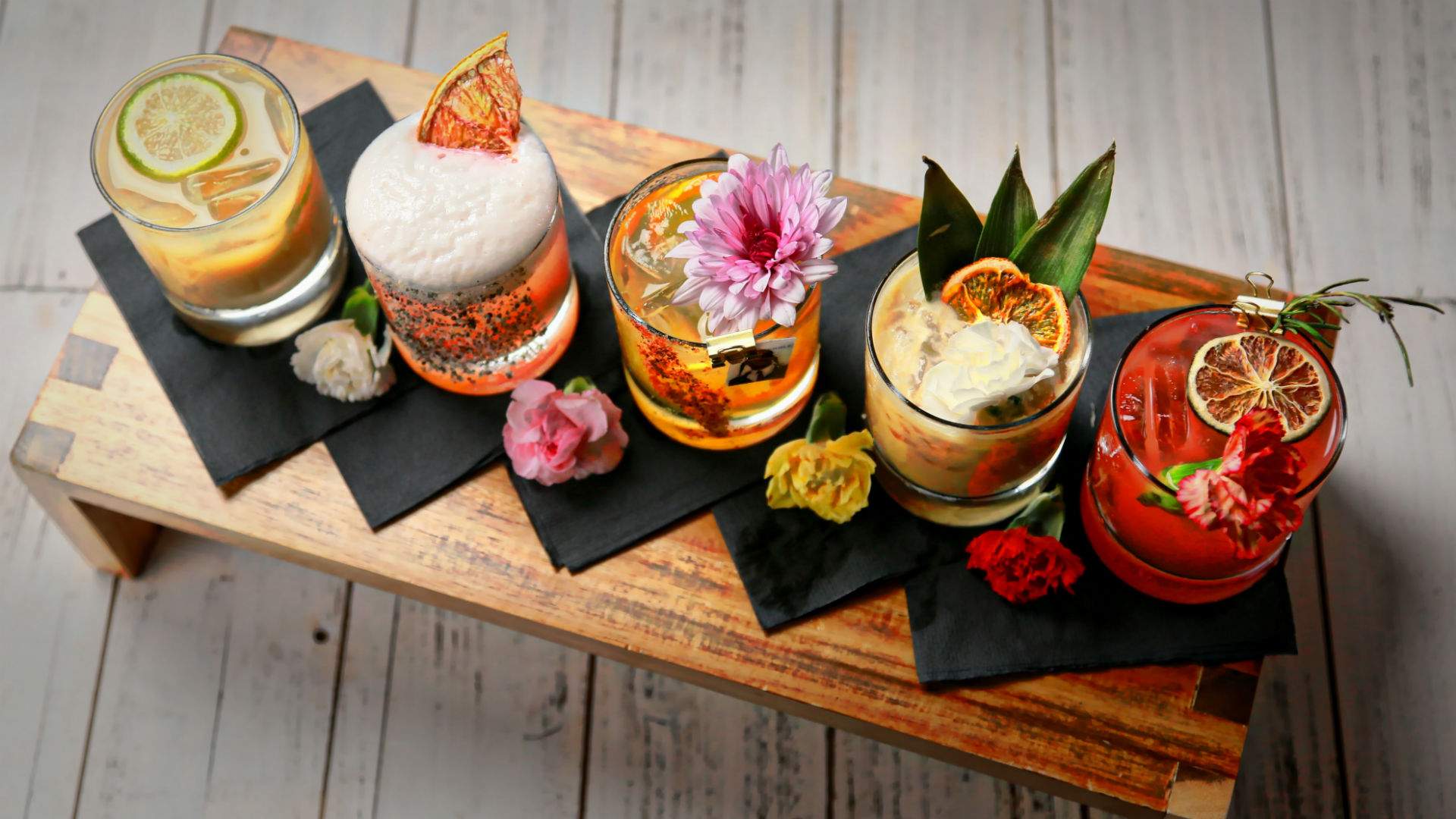 Further west, you'll find two smaller villages, which, despite their size, pack a culinary punch. The first, Forestville, has one very compelling reason for food lovers to visit: quaint boutique hotel Farmhouse Inn & Restaurant and its Michelin-starred on-site restaurant. The ever-evolving menu, designed by executive chef Steve Litke, can be enjoyed as a three-, four- or five-course affair ($99–135) with wine pairing available. For a more casual approach, there's also FARMSTAND, the all-day dining option that can be enjoyed in the garden or by the pool.
The other village to seek out is Guerneville, a rustic hamlet that is primed for visiting when spending time on the river or exploring the redwoods forest. Retro eatery Big Bottom Market is a must for its famous biscuits (the fluffy homestyle type that are akin to our scones), which are so beloved they spawned a cookbook and a mention on Oprah's famous Favourite Things list. Enjoy them with mascarpone and honey or as a BLT with jalapeño jam while taking in all of the local delights that the market stocks — from microbrews and single-origin coffee to cheeses, chutneys and jams.
Later in the day, stop by boon eat + drink, an intimate modern diner that champions local produce. The share-style menu is dotted with classics, like pot roast and mac 'n' cheese, and rounded out with more inventive plates like Moroccan carrots with smoked yoghurt, polenta lasagne and heavenly flash-fried brussels sprouts.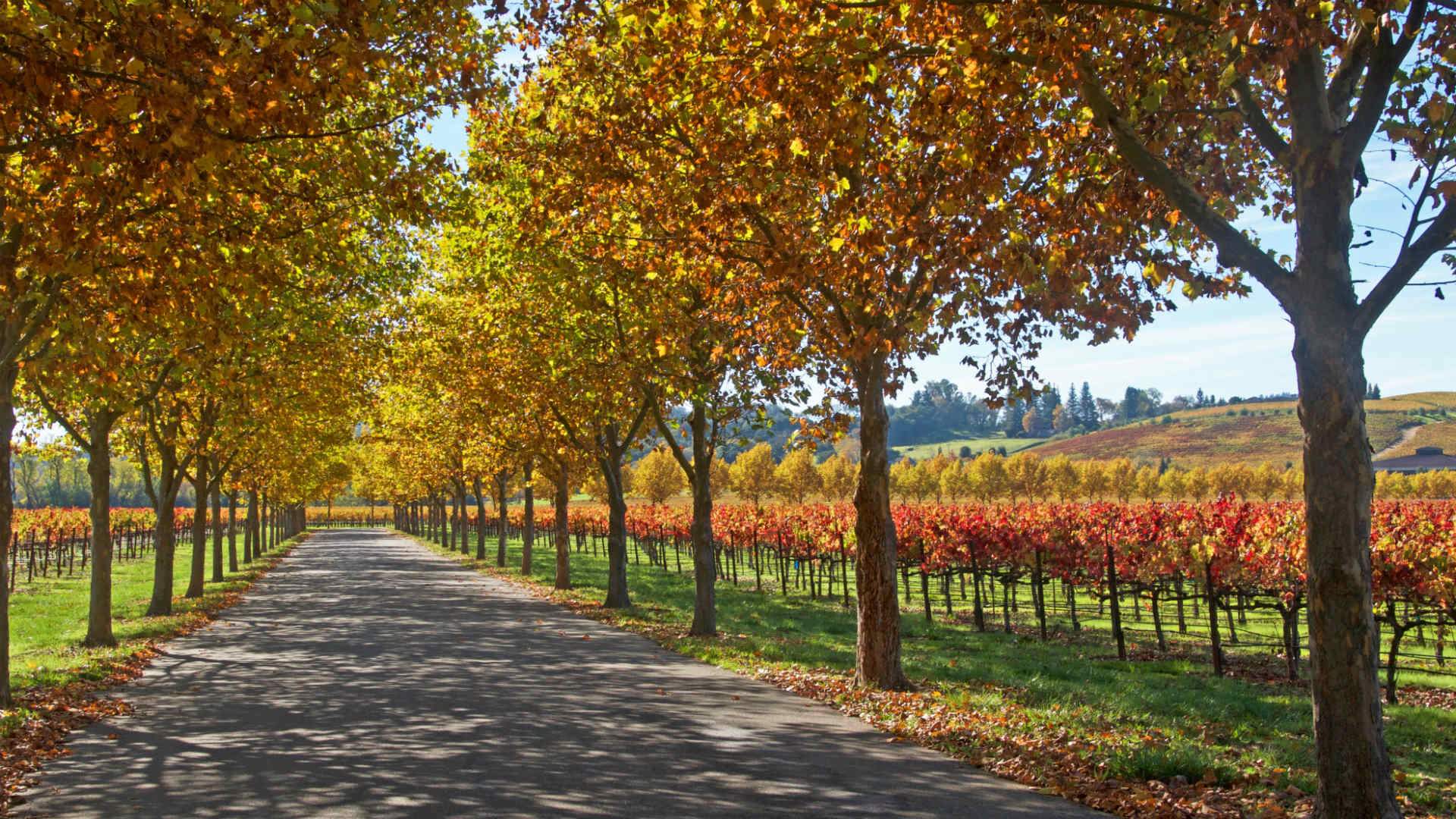 Dry Creek and Alexander Valleys
These final two food and wine destinations encompass most of the central-north part of the county. The regions yield distinctive drops that are intensely flavourful and fruity due to well-drained, stone-strewn soil, so zinfandel and cabernet sauvignon dominate here. And together, the two AVAs are responsible for some of its most well-known wineries and awarded wines, despite being geographically compact. In fact, size means they're much easier to experience in a short space of time.
Most of Dry Creek Valley's notable stops run along two parallel roads and can be tackled on foot or by bike — this handy Wine Road map will lead the way. Seek out Pedroncelli Winery, one of three surviving pre-Prohibition wineries, and Preston Farm and Winery, where you can sample minimal intervention drops alongside olive oil, woodfired bread and fresh fruit from the farm shop. Time it right and you can reach Dry Creek General Store for lunch — a landmark of the area that was established in 1881 and offers tasty sandwiches and salads.
Over to Alexander Valley and arguably the most noteworthy destination is Francis Ford Coppola Winery. Aside from the standard wine tastings (starting at $20 per person) and private tours ($60 per person), the sprawling estate also has a movie gallery filled with memorabilia from Coppola's filmmaking career — including Academy Awards and Don Corleone's desk from The Godfather — plus a public pool, bocce courts and scavenger hunts. Other places to check out include mountain estate Stonestreet Estate Vineyards and organic winery Medlock Ames.
All prices quoted are in USD. Learn more about Sonoma County, including outdoor adventures and top places to stay here, then visit Travel Associates to book everything in. 
Images: Sonoma County Tourism.
Concrete Playground Trips
Book unique getaways and adventures dreamed up by our editors