The Gin List: Winter
The Perfect Martini
Sophisticated and stylish, the martini is the James Bond of the cocktail world, and as 007 illustrates with his renowned order, there's more than one way you can take it.
Perhaps the best-known rendition of this classic cocktail is the perfect martini, so named for its 1:1 ratio of dry and sweet vermouth, mixed with gin and garnished with a green olive or twist of lemon. The resulting tipple has a crisp, clean profile and exhilarating chill, making for a great winter cocktail that will warm you up from the inside out.
Because the martini has so few ingredients, the secret to a top-notch concoction lies in the spirits, which is why we suggest splashing out on the best you can afford. A bottle of the small batch distilled Tanqueray No. Ten Gin, with its delicate citrus notes, will put you in good stead. Then, a properly chilled martini glass and thirty seconds of stirring will ensure a happy marriage between the gin and vermouth.
In The Gin List, we team up with Tanqueray to delve back in time to discover the origin of this iconic drink, provide you with some food pairing inspiration and give you an illustrated step-by-step recipe to guide you towards becoming a martini connoisseur.
Fun facts about
The Perfect Martini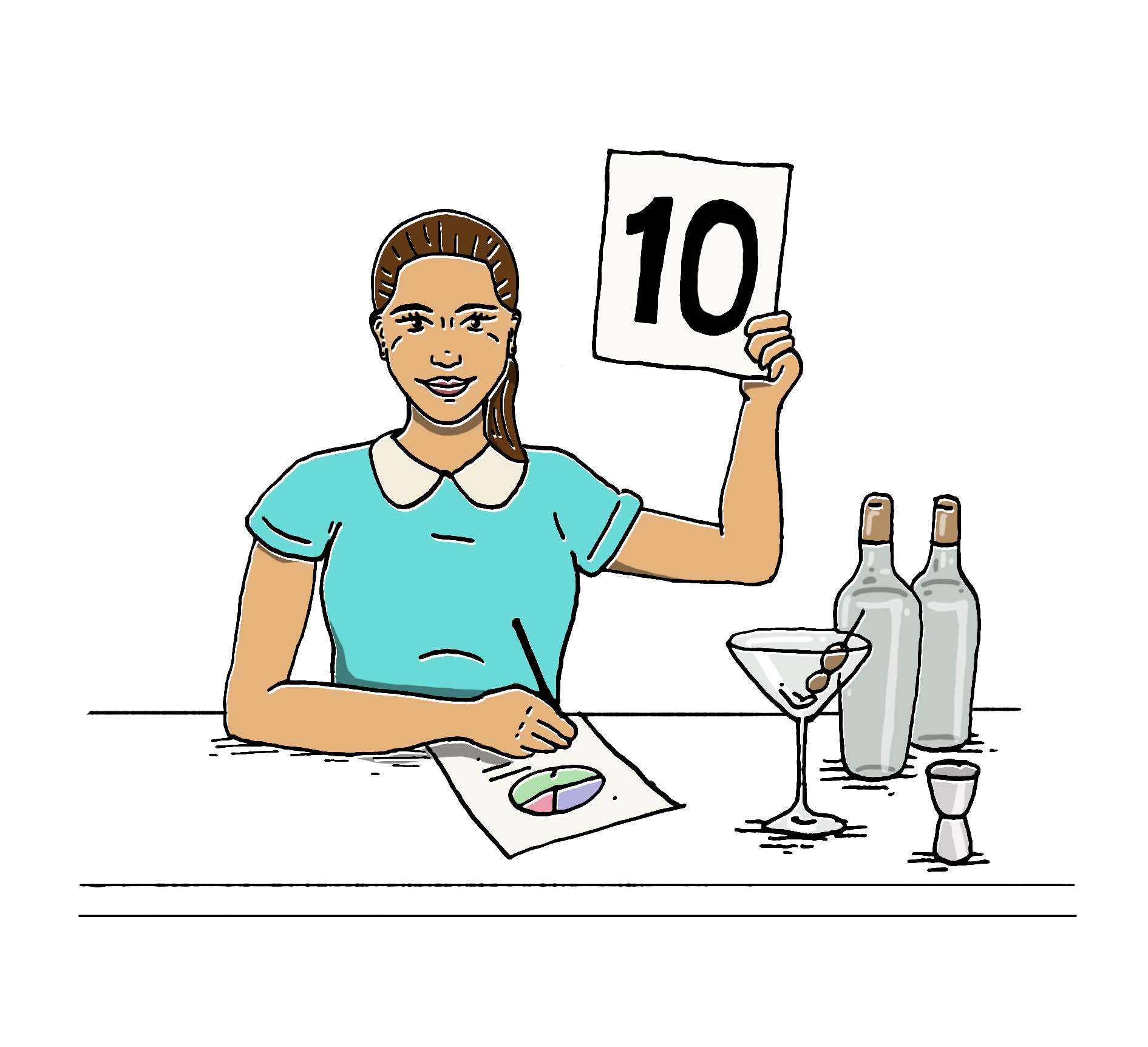 A martini not perfectly made, but made with gin and a 1:1 ratio of dry and sweet vermouth.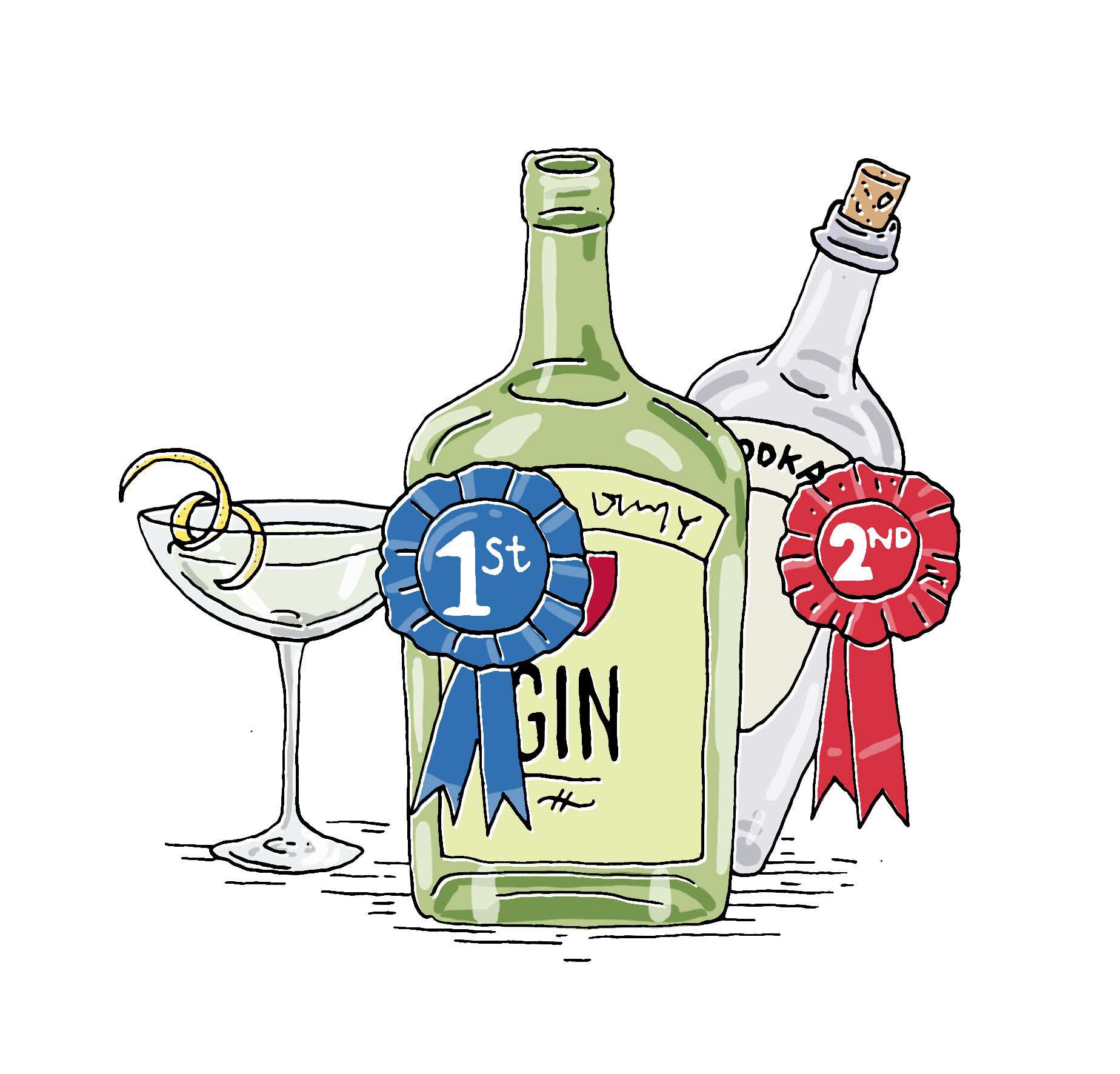 Which was originally made with gin, not vodka.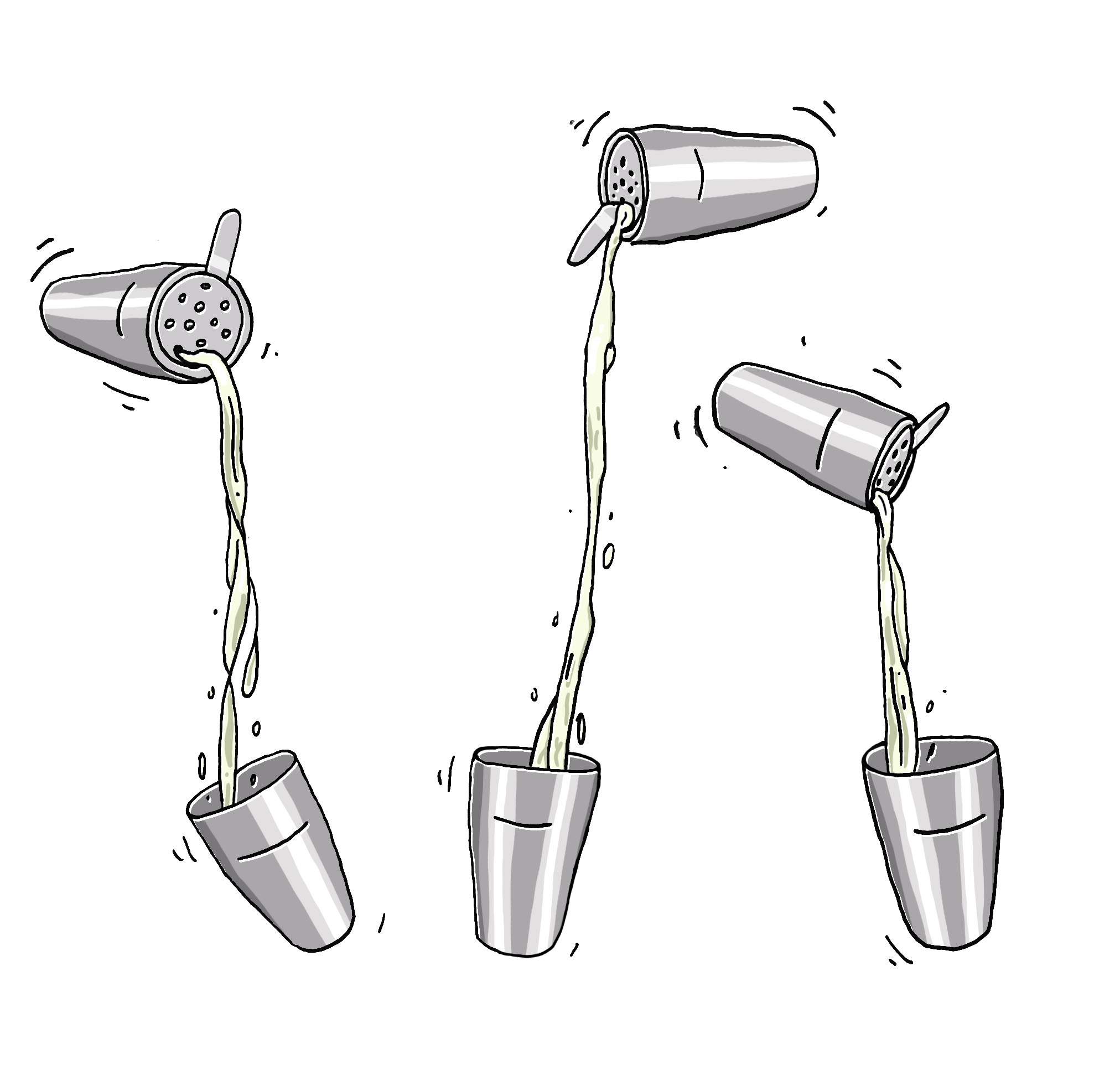 How the cocktail was originally said to have been made, ending the shaken or stirred debate.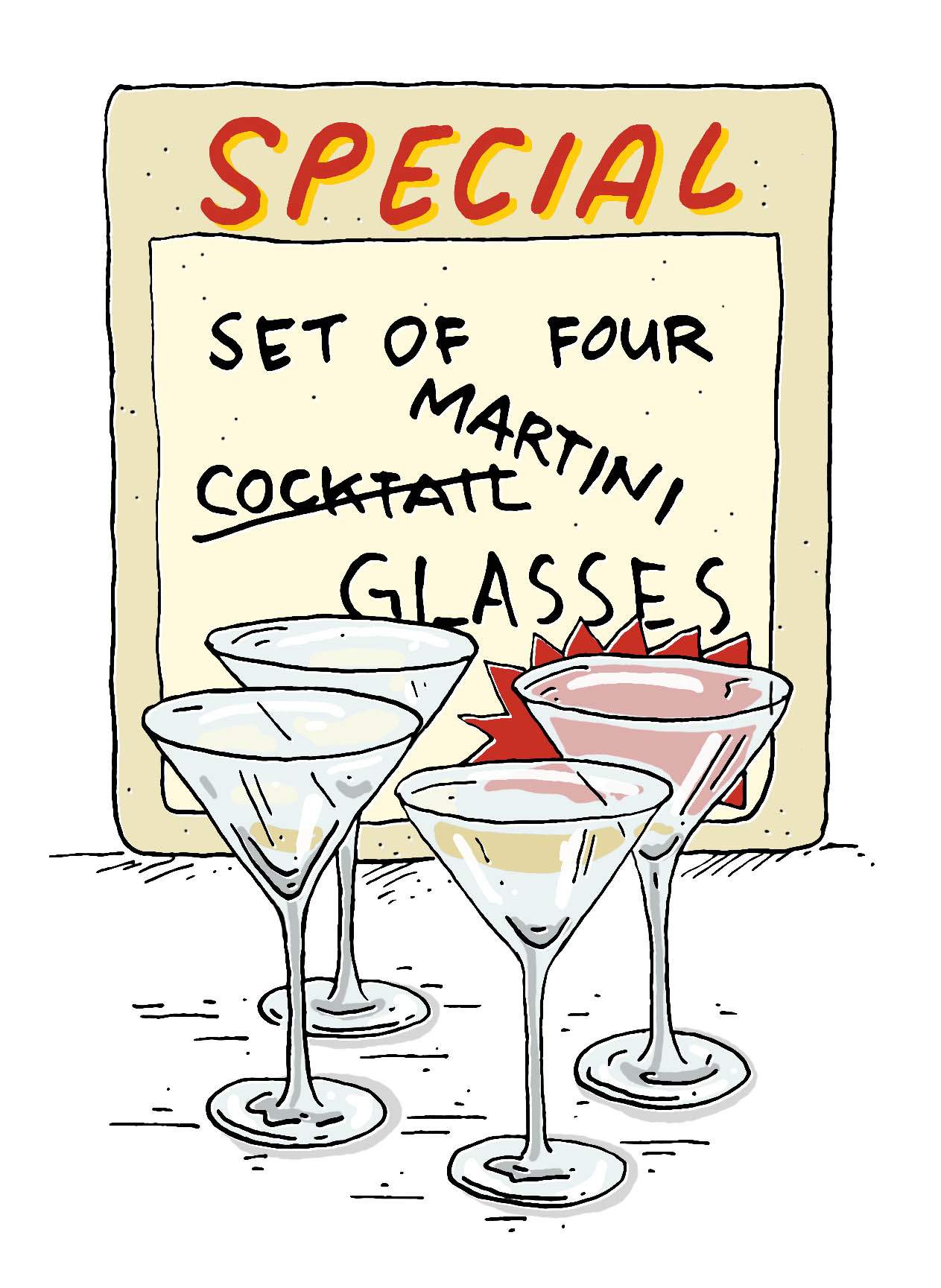 What 'cocktail glasses' were renamed in the 1990s thanks to the drink's rise in popularity.
A QUICK NIP OF GIN HISTORY
The history of the martini is not as clear as its colour, and its origin story is swirled with mythology. While we do know that the martini came about in the 19th century, some believe it was first knocked up by the Occidental Hotel in San Francisco, while others say it was invented by bar manager Martini di Arma di Taggia at the Knickerbocker Hotel in New York. To complicate things even more, those who live in the city of Martinez, California claim that the drink is an adaptation of the martinez cocktail, which is made from gin, vermouth and pickled fruit.
However it got here, it was during the Prohibition era in the US that the concoction really shot to fame, thanks to the ease of manufacturing bootleg gin. And after earning a celebrity following, including Humphrey Bogart, Frank Sinatra, Winston Churchill and Alfred Hitchcock, the martini rose to prominence as one of the most popular and sophisticated tipples of the 20th century.
In recent years, new versions, or alternatinis, have emerged with cocktails such as the appletini and espresso martini having their moments in the bar light. But really, these have little in common with the original martini, instead, their names derive from the conical glass that holds them.
THE PERFECT MARTINI
While there are many ways to make a martini, look to this recipe for a well-balanced, simple mix of gin and vermouth. Here are the only ingredients you'll need to perfect the perfect martini.
INGREDIENTS
60ml Tanqueray No. Ten Gin
15ml dry vermouth
15ml sweet vermouth
ice
Vessel:coupette or martini glass
Garnish: grapefruit peel
Makes 2.6 standard drinks.
See the full recipe below and grab a bottle of Tanqueray London Dry Gin for your home this winter here.
A PERFECT PAIR
Plan a wintry dinner party, and serve perfect martinis with a sweet-savoury amuse-bouche to start. This citrusy cocktail with hints of pine and floral matches well with rockmelon and goat's cheese wrapped in prosciutto. It's an easy, yet sophisticated way to kick off the evening — and impress your guests with your cocktail party savoir-faire.
Learn more about your favourite gin drinks, how to make them with Tanqueray and where to drink them in Sydney, Melbourne and Brisbane this winter with The Gin List.
Illustrations: Barry Patenaude.
Images: Kitti Smallbone.
Pro tips: Krystal Hart, Tanqueray Brand Ambassador.
Food styling: Stuart Toon, Rocker.

RECOMMENDED GIN DENS
Our favourite spots around town.