FOOD & DRINK
Australia's Guidelines for Reducing Health Risks From Drinking Have Changed for the First Time Since 2009
They now recommend no more than ten drinks a week, and a maximum of four drinks on any one day.
For the past 11 years, Australians that are fond of a tipple have been familiar with one particular figure: two standard drinks per day. Equating to 14 drinks per week, that's the maximum number of standard beverages that Aussies were told they should consume to minimise the risk of health repercussions from their boozing, as per the National Health and Medical Research Council's (NHMRC) guidelines on the subject. But that amount has just been revised as part of the first revamp of those recommendations since 2009.
Now, as initially flagged this time last year but officially confirmed today, Tuesday, December 8, by the NHMRC, only ten drinks per week is recommended. Staying within that number will "reduce the risk of harm from alcohol-related disease or injury" in healthy men and women, the organisation advised. And if you're wondering how many of those ten tipples you should have in one sitting, the NHMRC says you shouldn't exceed four standard drinks on any single day.
If you need a reminder, a standard drink is defined as ten grams of pure alcohol, no matter what type of beverage you're sipping. That's around 285 millilitres of full-strength beer or a can of mid-strength beer — and 100 millilitres of wine or a single shot of spirits.
Sticking within the new guidelines — which aren't rules or laws, but recommendations — means that you'll have "less than a one in 100 chance of dying from an alcohol-related condition", Australia's Acting Chief Medical Officer Professor Paul Kelly says. "Every year there are more than 4000 alcohol-related deaths in Australia, and more than 70,000 hospital admissions. Alcohol is linked to more than 40 medical conditions, including many cancers," he explains.
Just how many bevvies you should have a week and a day comprises the first guideline. You'll already be well aware of the other two. They recommend that children and people under 18 years of age should not drink alcohol — which has been legislated, of course — and that women who are pregnant, planning a pregnancy or breastfeeding shouldn't either.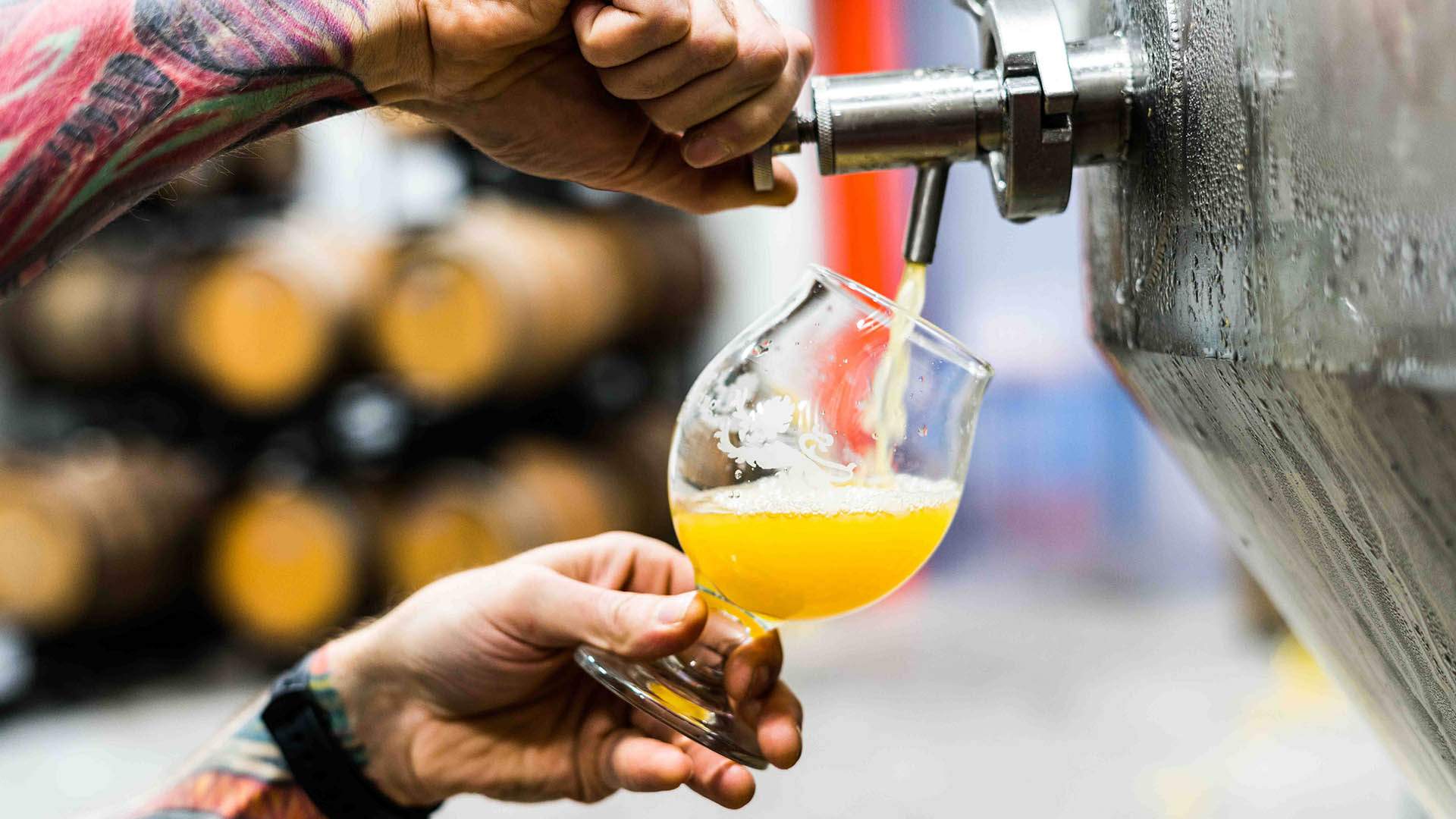 The change to the number of standard drinks recommended per week came about after a wide-ranging analysis and review by the NHMRC — into "health effects of drinking alcohol, modelling, data on Australian drinking patterns and best practice guideline development processes", the statement about the change advises. An Alcohol Working Committee was formed, featuring independent health experts such as doctors, medical and public health professionals, researchers and consumer representatives, to guide the development of the new guidelines. And then the NHMRC Council, which includes the Chief Medical Officers of the Commonwealth and each state and territory, endorsed the new guidelines.
Alcohol industry body Alcohol Beverages Australia has already voiced its unhappiness about the new recommendation, while the Cancer Council has come out in support of the changes — with the latter noting that three percent of cancers diagnosed in Australia are caused by alcohol.
For more information about Australia's new guidelines for reducing the health risks from drinking alcohol, head to the National Health and Medical Research Council website.
Published on December 08, 2020 by Sarah Ward