New Low-Cost Airline Bonza Will Serve Up an All-Australian In-Flight Menu (Including Craft Beer)
Passengers will be able to tuck into mid-flight banana bread waffles and a snag in a bag — and sip Your Mates, Ballistic and Spinifex beers, plus Heaps Normal's Quiet XPA.
In great news for your bank account and your wanderlust alike, Australia will soon be home to a new low-cost airline, with Bonza slated to fly 27 routes between 17 destinations around the country when it takes to the skies. In great news for your tastebuds, and for local producers as well, the carrier is also set to throw Aussie foods and brews some love when it does start soaring through the heavens.
Although exactly when Bonza will commence its flights is yet to be revealed, those trips will come with a completely homegrown in-flight menu. The airline has announced that its entire culinary lineup will hero Australian items — all 40-plus products — including many made by Aussie small businesses.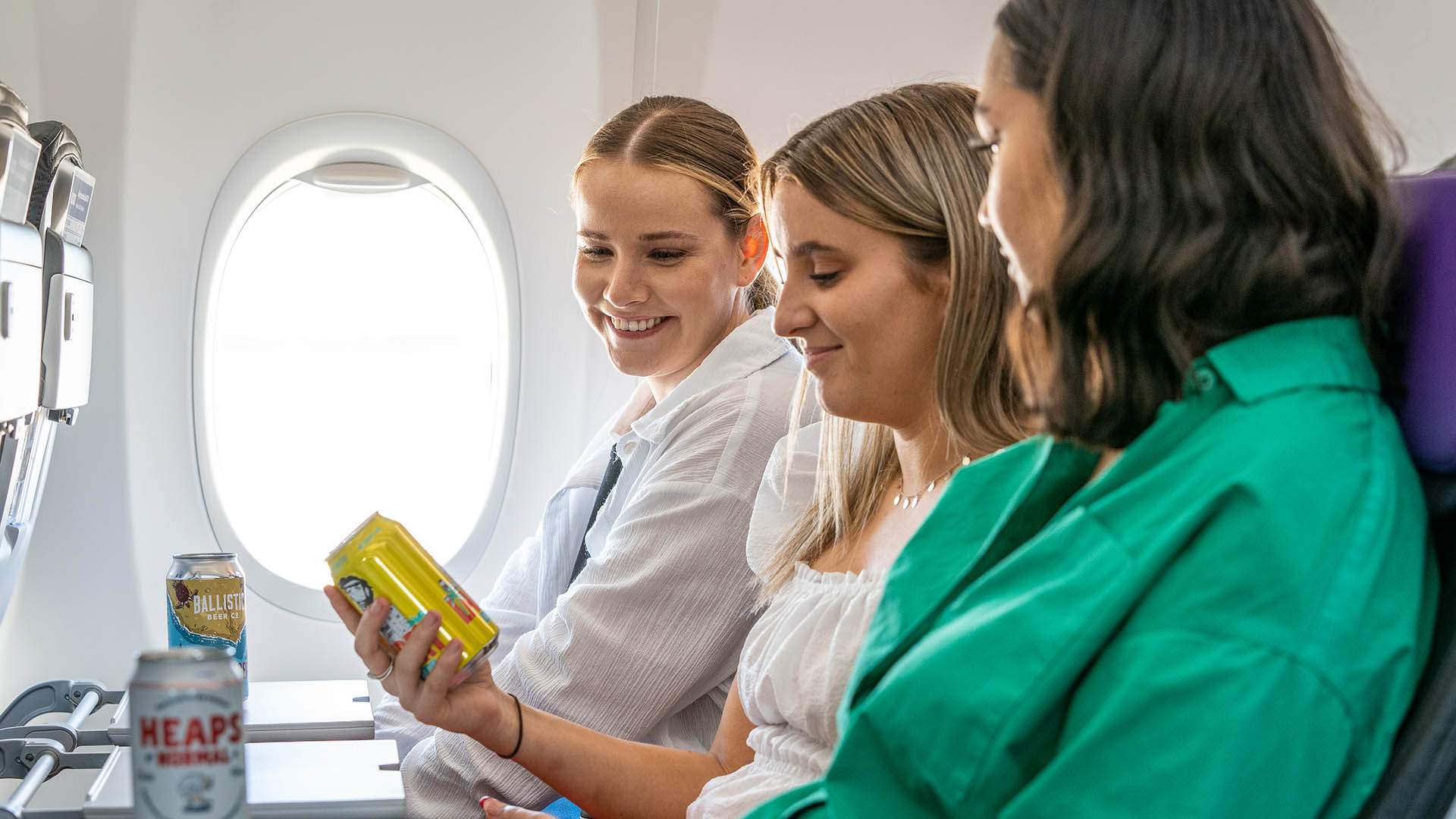 Travellers can look forward to tucking into banana bread waffles and a snag in a bag, plus fava beans by Happy Snack Company, Mildura Chocolate Company's giant chocolate freckles and bikkies by Aussie Biscuits. The Handmade Food Co, Silver Tongue Foods and Mama Kaz will also be keeping passengers' appetites sated, including via sandwiches, crackers and muffins.
Plus, folks after vegan and vegetarian options can expect vegan sandwiches, brownies, Chappy's Snacks chips and AmazeBalls Popped Cheese from Ashgrove Cheese.
Drinks-wise, there'll be a focus on Aussie craft beer, including tipples by Your Mates Brewing Co, Ballistic Beer Co and Spinifex Brewing Company. Fancy a brew without the booze? Heaps Normal Quiet XPA will also be on the menu.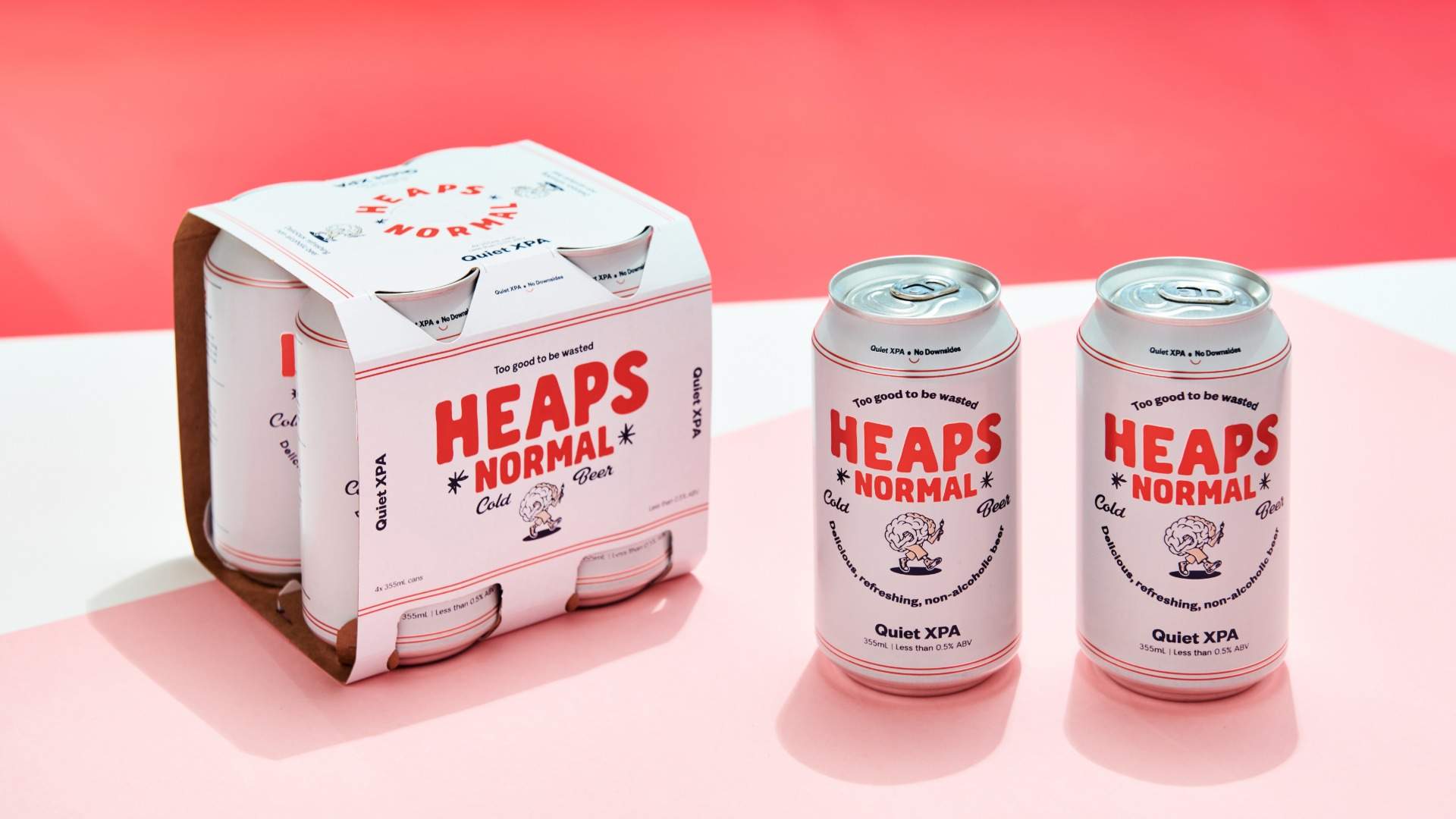 Back to the hard stuff, Sirromet Wines is taking care of the vino — red, white, rosé and sparkling all included — while Sunshine & Sons is gin, vodka and rum duty.
And if you're looking for a coffee instead, Groundskeeper Willie's cold-drop coffee in a can will onboard. For soft drinks, Saxby's cola, lemonade and sugar-free ginger beer will be on offer.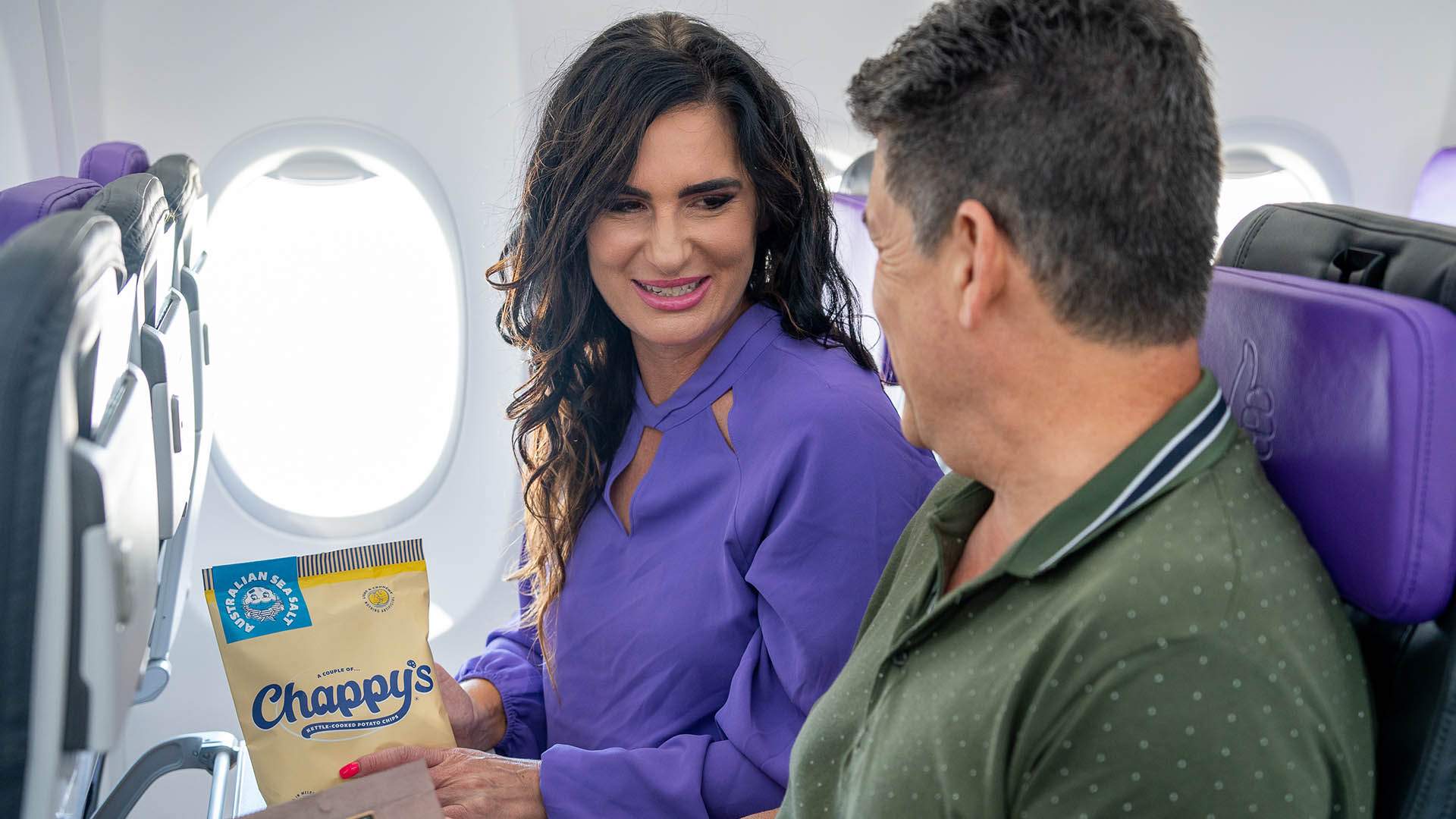 In addition to supporting local, many of Bonza's chosen food and beverage suppliers boast significant social and environmental efforts. Ballistic donates to helping injured turtles in the Whitsundays, a portion of Spinifex's profits go to veterans' mental health, Mildura Chocolate Company invests its profits into training and employment opportunities for people with disability or disadvantage, and Aussie Biscuits is a social enterprise that employs people with disability, for instance.
Whatever looks set to satisfy your hunger, it won't come to you via a catering trolley. Instead, Bonza's cabin staff will be assigned seat rows to look after on each flight. So, you'll order and pay via the app, then have whatever you've selected brought to your seat. And, you can make multiple purchases throughout your trip rather than having to wait for the trolley to get to you — which is great news if you're sitting in the last row.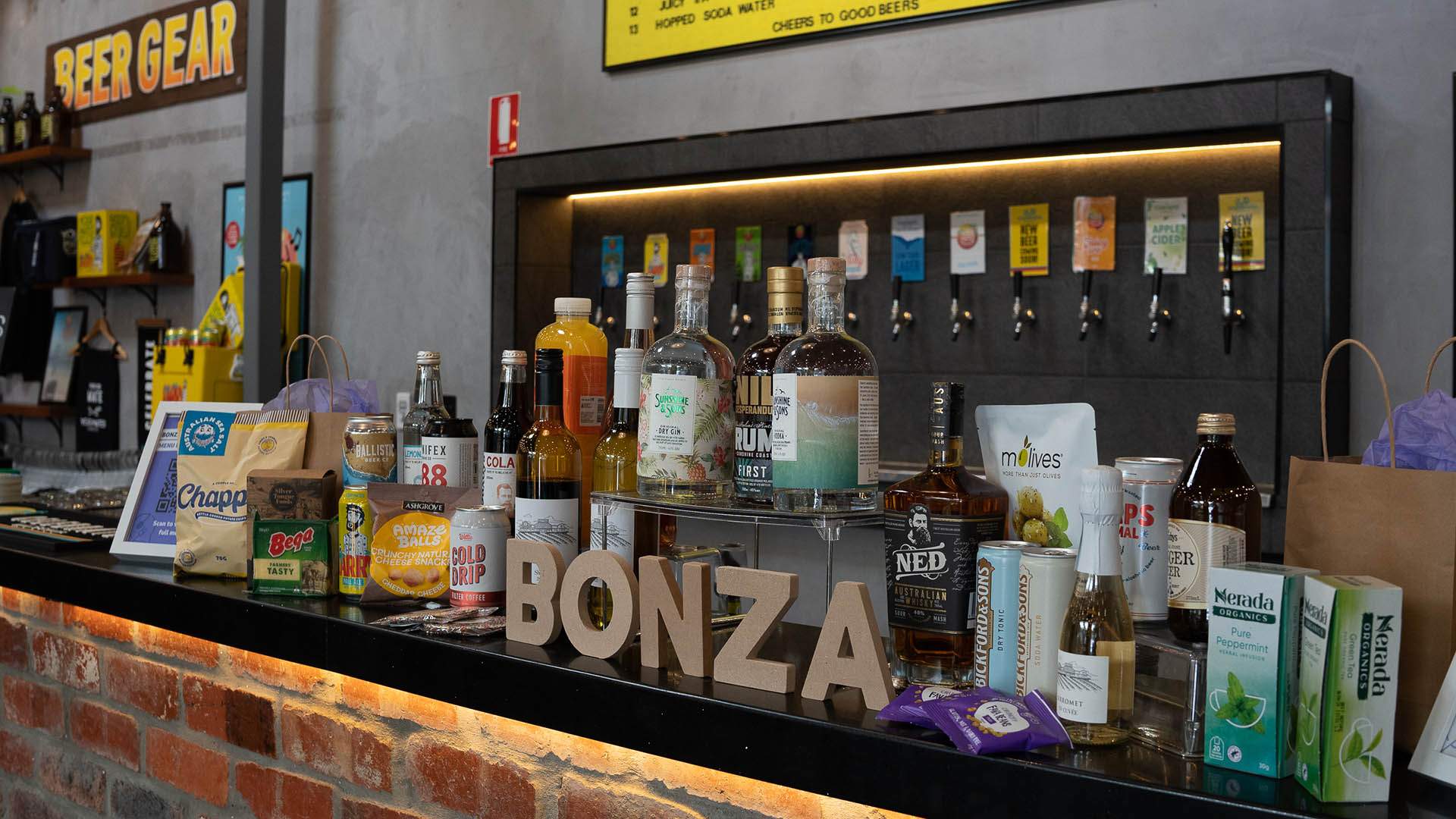 When it hits the air, the airline will service locations such as Bundaberg, Cairns, Gladstone, Mackay, Rockhampton, the Sunshine Coast, Toowoomba, Townsville and the Whitsundays in Queensland; Albury, Coffs Harbour, Newcastle and Port Macquarie in New South Wales; and Melbourne, Avalon and Mildura in Victoria — with a big focus on regional destinations.
Launching with the backing of US private investment firm 777 Partners, which also has a hand in Canada's Flair Airlines and the Southeast Asian-based Value Alliance, Bonza will also base its headquarters on the Sunshine Coast, too. And yes, a number of its food and drink suppliers hail from the region.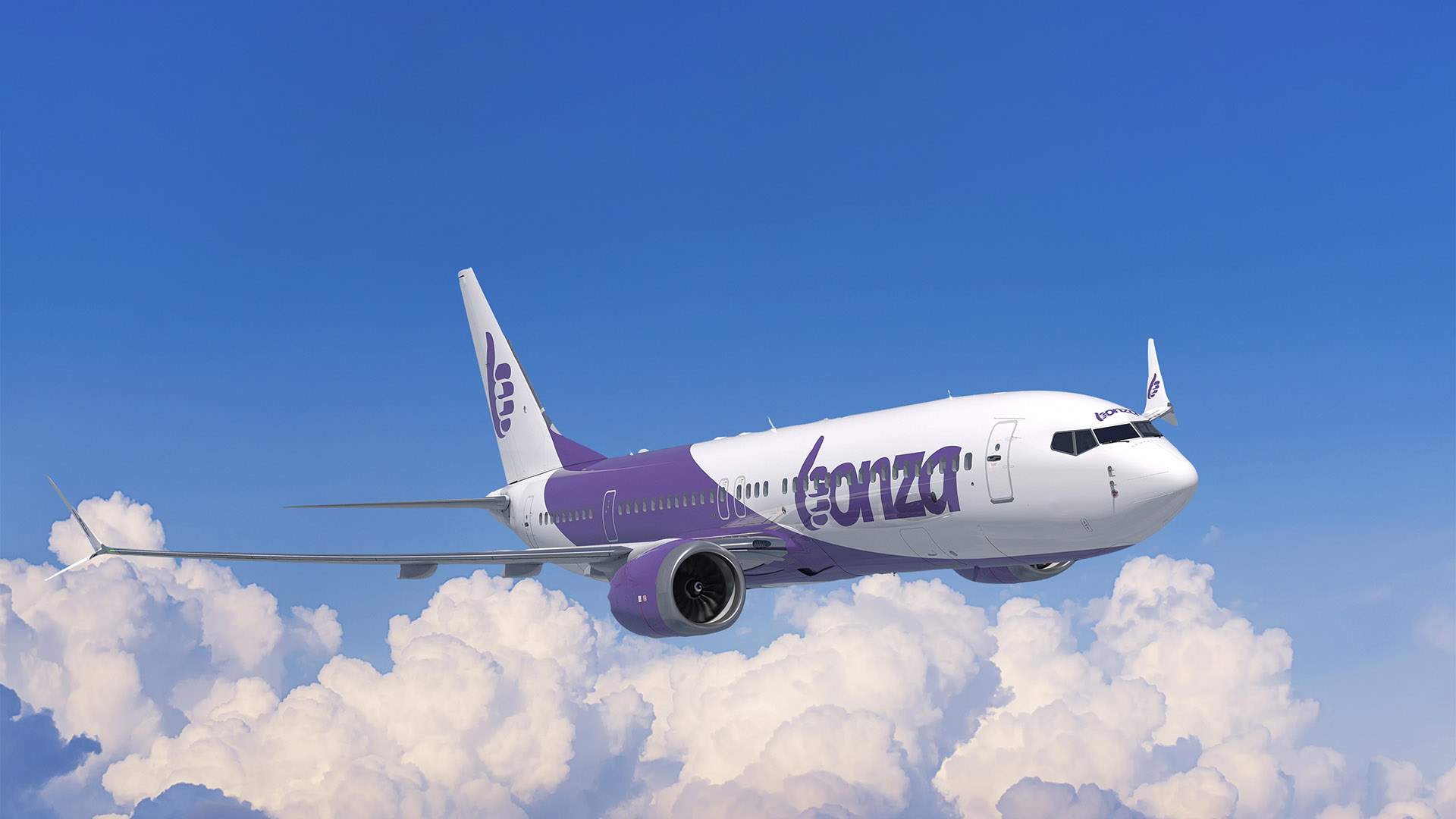 Bonza doesn't yet have a launch date — we'll update you when one is announced. For more information, head to the airline's website. And for its full list of routes, you'll need to download the airline's app for Android and iOS.
Introducing Concrete Playground Trips
Book unique getaways and adventures dreamed up by our editors