FOOD & DRINK
Scotland's BrewDog Is About to Open Its Multimillion-Dollar Australian Brewery and Taproom
Next month, you'll be able to visit its 28-tap bar, arcade room restaurant and sprawling patio.
Scotland's BrewDog Is About to Open Its Multimillion-Dollar Australian Brewery and Taproom
Next month, you'll be able to visit its 28-tap bar, arcade room restaurant and sprawling patio.
Brisbane's craft beer scene is about to score a very high-profile new addition, with legendary Scottish brewer BrewDog opening its state-of-the-art $30 million brewery and taproom in Murarrie next month.
First announced in February last year, these new riverside digs, dubbed DogTap Brisbane, are set to be nothing short of grand. As well as a brewing and canning facility, the space will be home to a 485-square-metre patio, a taproom, an arcade games area, a beer cellar in a shipping container, a beer shop and a restaurant. Inside, you'll find blue leather booths and high wooden benches, while a giant wraparound artwork by artist Craig Fisher will star on the building's exterior.
The brand's first brewery outside of the USA and the UK, the Brisbane operation will be crafting all of BrewDog's core beers — like the Dead Pony Club pale ale, the Jet Black Heart and the Punk IPA — alongside a selection of small-batch creations designed especially for local beer drinkers. A barrel-ageing facility will also be on site, where a number of Australian-only, wood-aged brews will be created.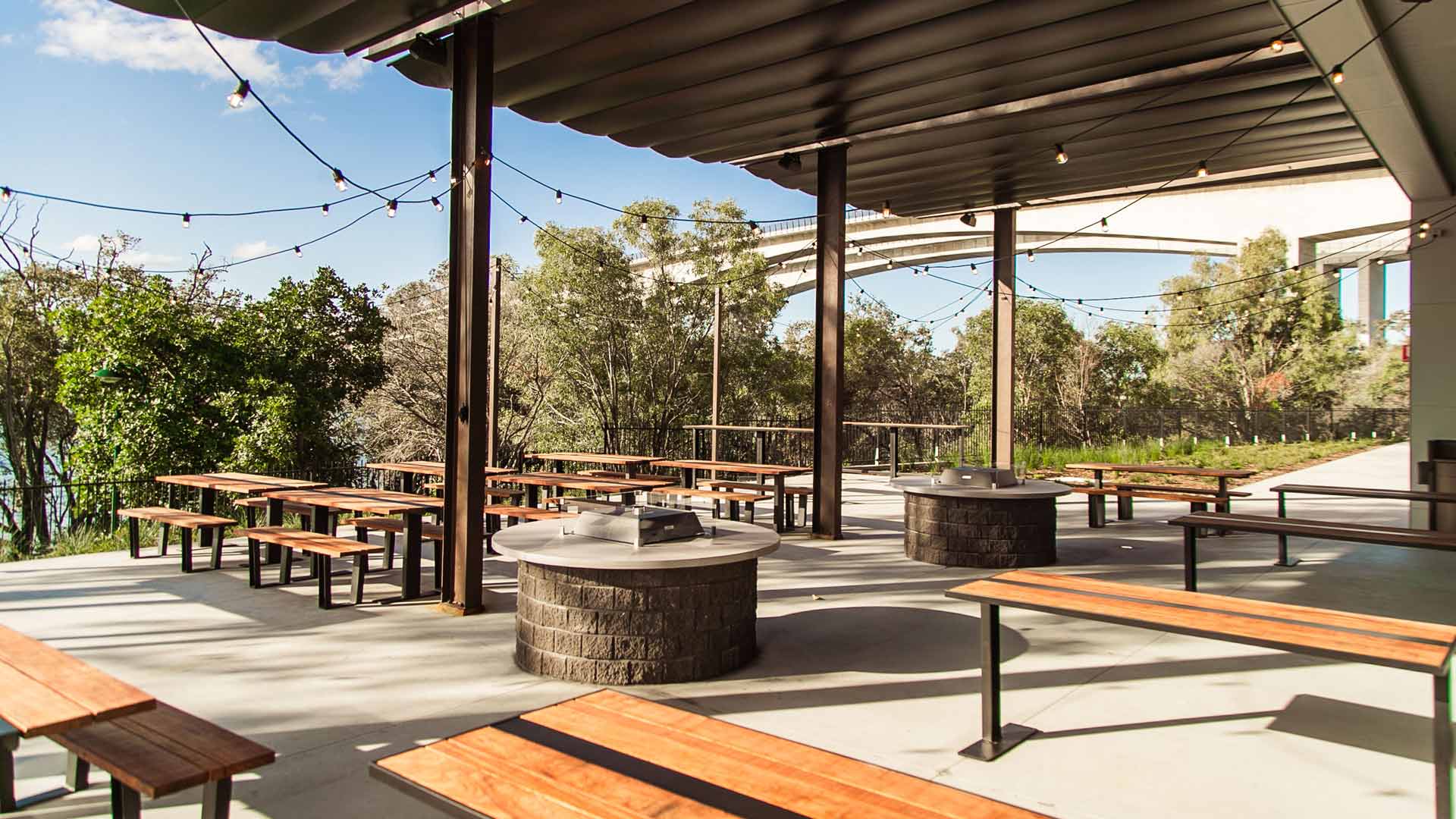 While the taproom is expected to open in November this year, BrewDog's first Australian-made beers aren't expected to hit the shelves until January 2020.
But you won't find just BrewDog at the sprawling riverside spot. Across its 28 taps, the DogTap will also showcase plenty of locally grown hops, including brews from Range Brewing, Currumbin Valley Brewing, Balter, Aether, Brouhaha and Black Hops. A solid lineup of all-Aussie wines will be available, too, as will some local spirits and soft drinks.
Alongside the booze, there'll be BrewDog's classic American diner food, such as burgers, hot dogs and buffalo wings, as well as a Brisbane-only selection of Korean-style chicken wings, calamari and barramundi fritters. And, as it's Australia, the brewery will also serve brunch — with the likes of chicken waffles and eggs benny expected to make the cut.
DogTap Brisbane is slated to open this November at 77 Metroplex Avenue, Murarrie, Queensland. Its first beers are set to hit the shelves in January 2020.
Published on October 31, 2019 by Libby Curran