FOOD & DRINK
Din Tai Fung Is Now Serving Up Hot Cross Bao Filled with Molten Chocolate
You can enjoy them in-store, or get them delivered frozen to eat at home.
To ring in the year of the ox, dumpling master Din Tai Fung created cute masked ox buns, continuing its annual tradition of welcoming the Lunar New Year with an adorable addition to its menu (see also: its monkey buns from 2016 and pig bao from 2019). But creative dishes aren't just a once-a-year thing here. Now that Easter is almost upon us, the chain is serving up something else to tempt your tastebuds: hot cross bao.
Yes, it's exactly what it sounds like — and the bao is only available for a limited time. On the outside, each one looks like a hot cross bun, but they're made with steamed bread. And, you won't find any raisins inside. Instead, they're filled with molten chocolate.
The hot cross bao is available at all Din Tai Fung restaurants and food court outlets in Sydney, so you'll want to hit up its World Square, Westfield Chatswood, Westfield Miranda, Westfield Sydney, Broadway Shopping Centre, Gateway Sydney, The Star, Greenwood Plaza and MLC Centre venues. In Melbourne, you have one spot to head to, with the bao on offer at Emporium Melbourne.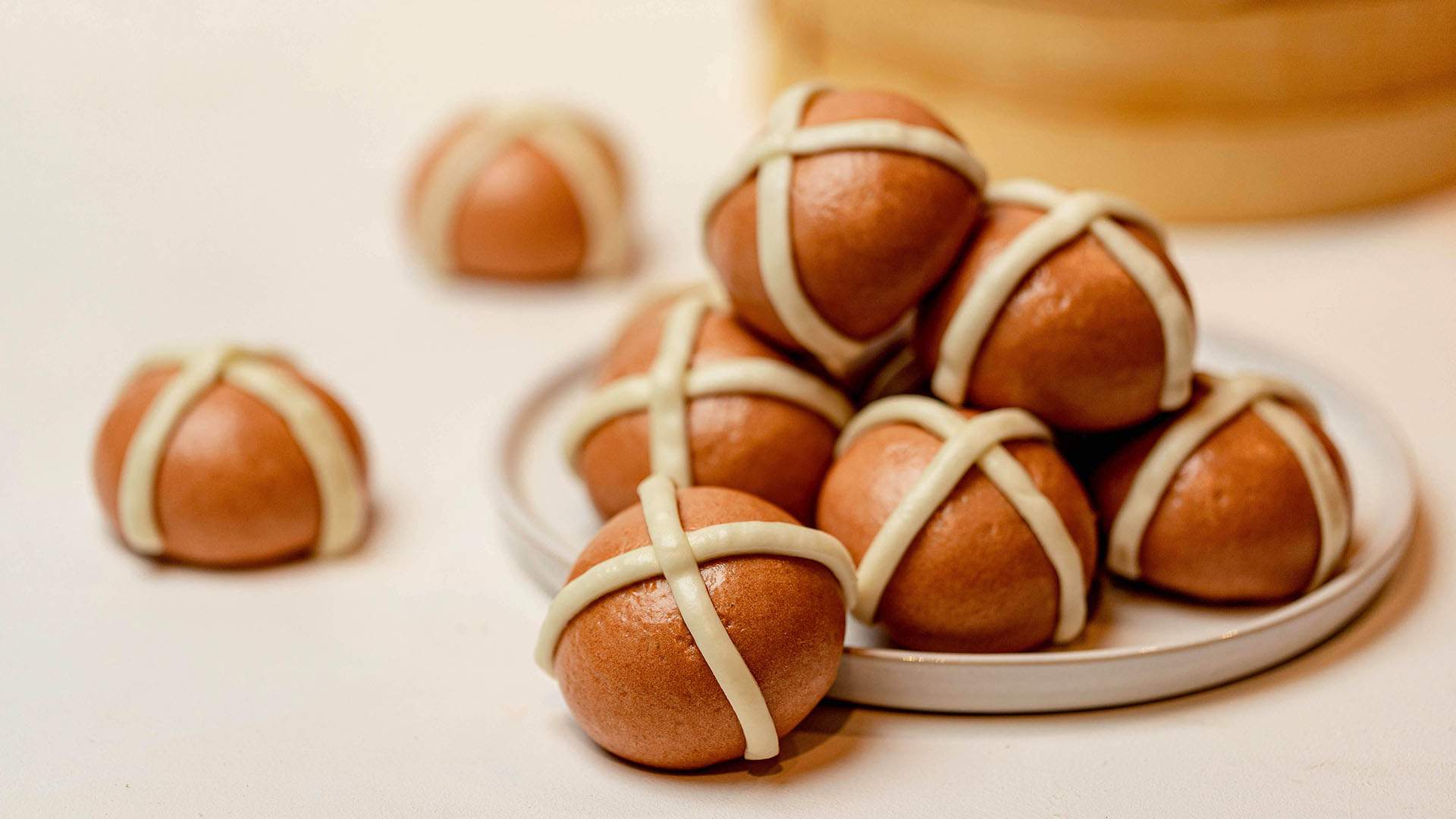 If you'd rather have them brought to your door, they're also available for delivery in frozen form. If you'd like to stock your freezer and enjoy them once Easter passes, that's an option as well.
The only problem we can foresee with this latest hybrid dish? Wanting to devour as many as possible. They'll cost you $5.80 for two in-store, and $8 for three in frozen packs.
Hot cross bun bao are available for $5.80 for two at all Din Tai Fung stores. They're also available for delivery, for $8 — plus a $10–20 delivery fee.
Published on March 19, 2021 by Concrete Playground