in partnership with

To make the most of your Friday night, it's imperative to slip into weekend mode as soon as possible. And to do that, you need a place that's geographically close, yet feels a long way away. In other words, you need The Rocks. With its lantern-lit laneways and sandstone squares, it could be a place out of another century — or even another country — yet it's just a short walk from the CBD. Here are five places that will banish your workday week within seconds — whether you're looking for fancy dinners, happy hours dedicated to craft beer or relaxed courtyards.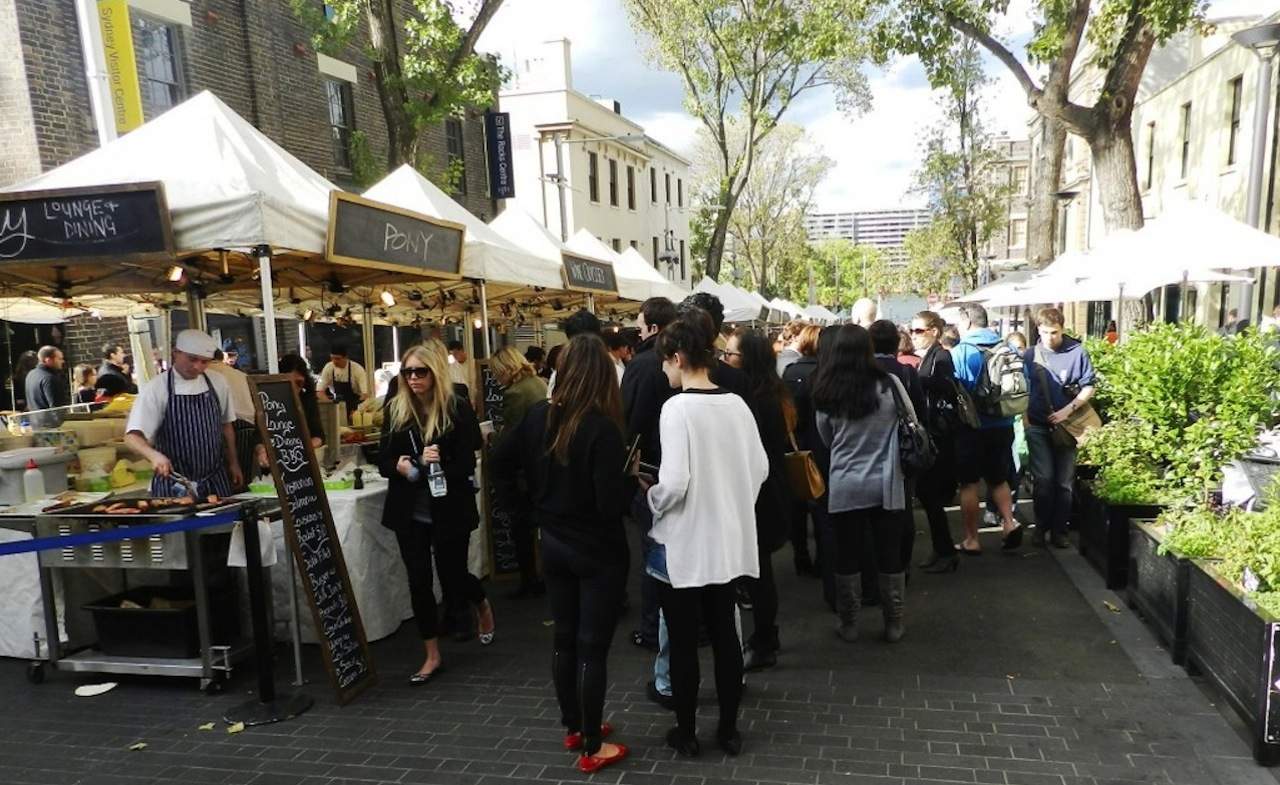 Nothing screams weekend quite like a market, so why wait till Saturday morning? Get in on the game early — in other words, Friday lunch time — at The Rocks Foodie Market. Take your time wandering through Jack Mundey Place and the adjacent laneways, where you can sample handmade, dried, baked, whipped and roasted products from all over the city and further afield. You name it, you'll get your hands on it – from BBQ skewers to cupcakes, gozleme and handmade chocolates.
Jack Mundey Place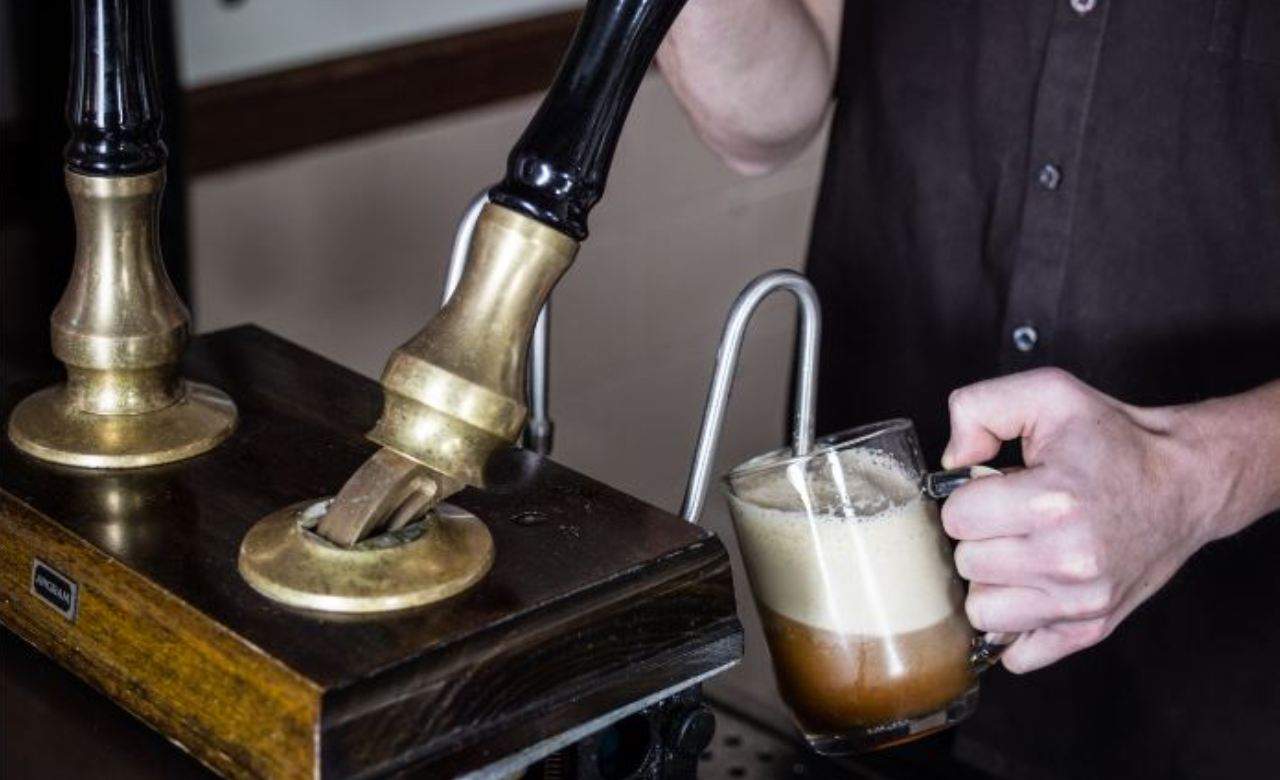 Hurry into the weekend the most patriotic way possible — by sampling Harts Pub's all-Australian craft beer menu. Harts was one of the first drinking establishments in Sydney to champion small-batch brews and has served nothing but local drops since 2009. With 12 taps on constant rotation, there's always an adventure to be had. Plus the food menu is made for beer matching. Get there between 4.30pm and 6.30pm for happy hour, when $7.50 will buy you a pint and $7 a house wine.
Corner Essex and Gloucester Streets


Phillip's Foote's leafy, laidback courtyard will transport you into the weekend quicker than you can say, "A pint, please". When it's too cold for outdoor shenanigans, get cosy inside, in the heritage-listed Sydney Cove or Phillip rooms. Wherever you are, you can expect warm, friendly, old-fashioned service and, if you're there for dinner, a decent feast. About $30 buys you your choice of meat, bread, potatoes and access to the fresh salad bar. The all-Australian wine list covers every corner of the country — from Tassie's Pipers River to Great Southern, Western Australia.
101 George Street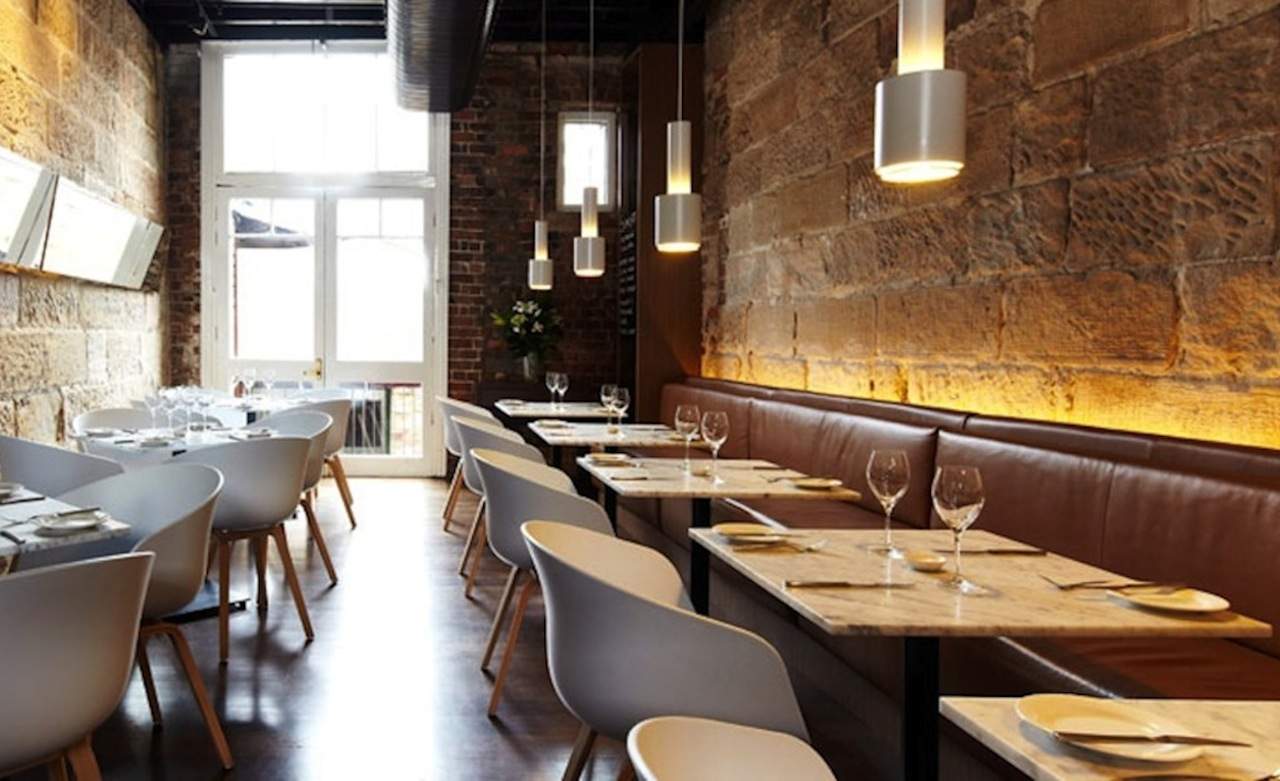 To segue into Saturday in style, book a table at Scarlett Restaurant for a spot of fine dining. Dishes include miso-glazed salmon with eggplant, chilli prawns and sesame crumb, and blue eye trevalla with watercress veloute, seared scallops and avruga caviar. Scarlett, which is named after the madam who once worked out of the neighbouring terrace houses, is hidden away on Nurses Walk, one of The Rocks' most tranquil laneways. Pre- and post-dinner drinks can be had at the attached Eric's Bar, which forms the ground level of The Harbour Rocks Hotel.
34 Harrington Street


If woodfired grilled meats or a selection of ultra-fresh seafood sounds like your ticket to a good weekend, here's your go-to. Nestled on the corner of historic Kendall Lane, Pony's been serving up sumptuous small plates for years, focusing on Australian produce for their Argentinian woodfire grill. Pairing a carefully-crafted boutique selection of wines (alongside a playful cocktail list) with their fine cuts of Australian meat, Pony boasts one of the best grills in the city. Pony's $38 lunch menu is a pretty damn sweet deal; choose a starter and main, or main and dessert with a glass of red or white wine (available daily from 12pm to 3pm). So pull up a pew at the 50 metre dining table outdoors, or snuggle in the lounge and feast on them meats.
Corner of Kendall Lane and Argyle Street

Published on August 03, 2015 by Jasmine Crittenden