How to Host Your Own Beer Tasting
Bring the brewery home in a few simple steps.
---
in partnership with

Hosting your own craft beer-tasting event is a great way to discover the breadth and variety of the good stuff in a fun and highly convivial situation. Plus, you'll appreciate your casual Friday tipple more than ever.
If you're a fan of the James Squire craft beer range, chances are you enjoy talking the ears off of your buds about your favourite type and why you think they should try them. Alternatively, you may be a devotee of one or two beers in the range and are now ready to explore a little further, with a mate or two coming along to keep you company on your journey.
Either way, we've got all your home-hosted beer tasting ingredients right here.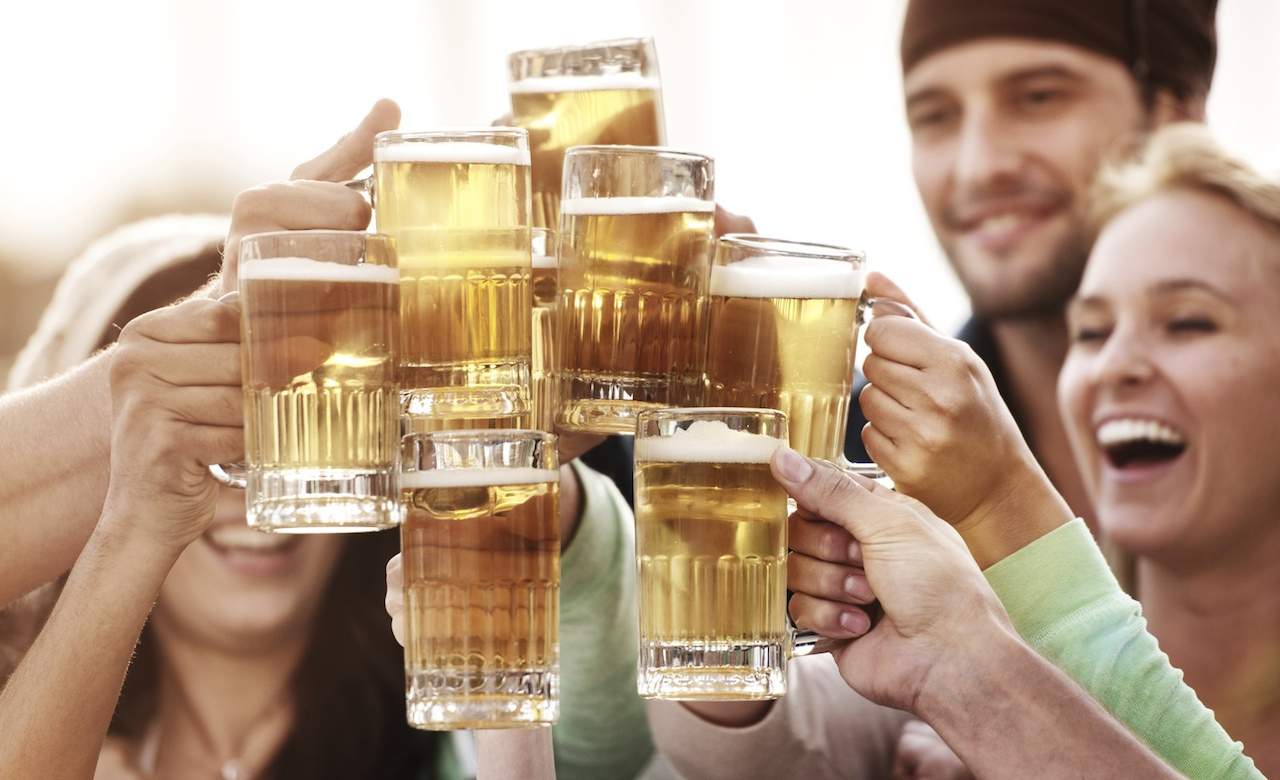 Friends
Don't look at us like that. Obviously you're going to invite buds, this is a beer tasting. Four or five would be a good number for a tasting, this ain't a keg party.
Food
You don't have to serve up a Michelin-starred degustation menu, but snacks provide the dual purpose of keeping alcohol levels lower and cleansing the palate between tastings. Make sure you don't choose food that could overshadow the taste of the beer. Having water on hand is also a good idea.
Beer
You could say this is somewhat a crucial element. You could go full throttle and sample the full range of nine James Squire craft beers and two James Squire Orchard Crush ciders or maybe you'd prefer to taste just a handful. Depending on which approach you choose, you could consider buying some of the beers (One Fifty Lashes Pale Ale, Nine Tales Amber Ale and The Chancer Golden Ale) in 568mL Friendship Pint format rather than six packs of the standard 345mL bottles. To keep costs down, you could suggest that each guest/participant/contestant/buddy ol' pal supplies one of the beers.
Glasses
The aim of the night is to taste rather than scull, meaning proper beer tasting glasses would be ideal. However, if you don't have any of these to hand (and since you don't live in James Squire Brewbar, that's hardly surprising) any glass will do. You'll earn bonus craft beer cred points for having the 'right glass' for each style of beer (have a look over JS's Guide to Glassware Etiquette), but it's not the end of the world if you don't. Pour about three fingers worth into each glass, allowing the aroma to fill the rest of the space. Remember, the night is about tasting the beer, not simply drinking it and gettin' crunk.
Materials
You'll need to provide pencils or pens, along with paper or notecards. If you're a particularly efficient and overly-excited host, you could create a print a simple tasting score sheet with spaces for notes on appearance, aroma, flavour, mouth feel, overall impression and final total score.
Guidelines
Each beer should be judged in the same way, as follows:
- On pouring, immediately sniff the beer to detect initial aromas. Write these down in the 'Aroma' section of the score sheet – e.g., 'nutty malt' or 'citrusy hops'.
- Note the beer's appearance, particularly its colour (golden, copper, etc.), clarity (cloudy, clear, etc.) and head characteristic.
- Taste the beer by taking a sip and keeping it in the mouth for a few seconds before swallowing. Note both the immediate finish and aftertaste, the malts and hops and the balance.
- Assess the mouth feel — this includes body, carbonation level and alcoholic warmth.
- Write down your overall impression and give a final score for each beer.
For more detailed judging information, head over here.
Now there's nothing left to do except begin the tasting — and enjoy.

Image credits: *vlad* via photopin cc, oskay via photopin cc, nahlinse via photopin cc, Fixed in Silver via photopin cc.
Published on February 26, 2015 by Ian Gerrard