FOOD & DRINK
Take a Tour Through Geelong's White Rabbit Brewery
Head brewer Jeremy Halse takes us through the bustling local brewery.
Take a Tour Through Geelong's White Rabbit Brewery
Head brewer Jeremy Halse takes us through the bustling local brewery.
---
in partnership with

There's something brewing in Geelong, quite literally. The sleepy port city has been inundated in recent years with a plethora of world-class breweries, restaurants and wine bars and has quietly become Victoria's alternative foodie capital. White Rabbit Brewery and Barrel Hall is one such new neighbour. While they're new in town (they opened their doors late last year), they've quickly settled in and become a must-see stop on the unofficial Geelong food and beer tour.
We took a stroll through the brewery with head brewer Jeremy Halse — who better to dish all the secrets on Geelong's beloved brewery than the man who cranks the cogs?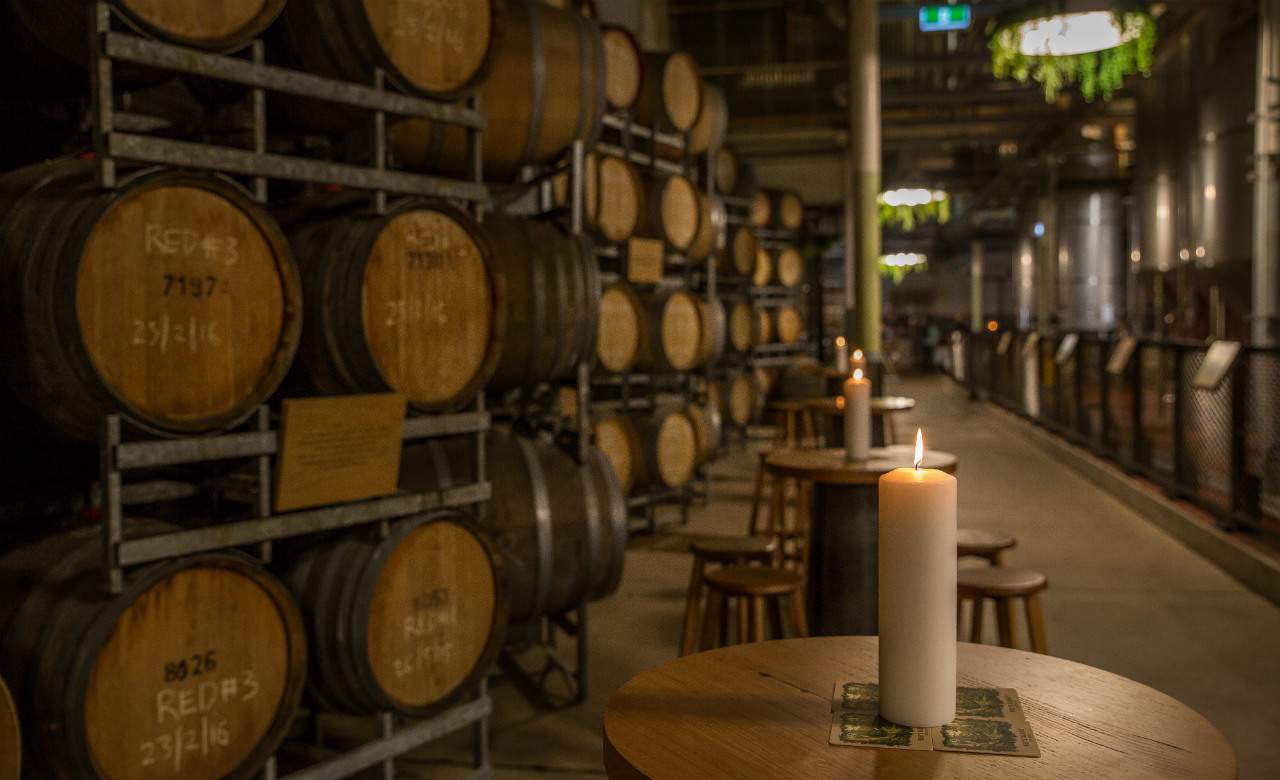 STEP INSIDE
Like all good things, you'll start your White Rabbit journey at the start. A dramatic entryway, piled high barrels and modern fermentation equipment parts to give you a glimpse of the length of the brewery.
Jeremy says the entrance gives a taste of what's to come. "The way we designed the whole building is to take you on a journey, it's educational," he says. "It shows off the different facets of brewing that we do here, from the modern to the old school with the barrels."

LOOK FAR AND WIDE
Keep heading into the brewery and you'll come to a platform that gives you a view of the whole brewery and its inner workings.
"As you walk through the brewery, you're following the brewing process. We've got a viewing platform where you can step into the production area and into an upper level – you can interact with the brewers when they're working, see steam coming out of vessels when we're mashing or boiling," Jeremy says. "It really opens up the whole process, we want to de-mystify brewing".
A tip for all you home-brewers out there keen to see the professionals at work: during the week is when you'll see the most action.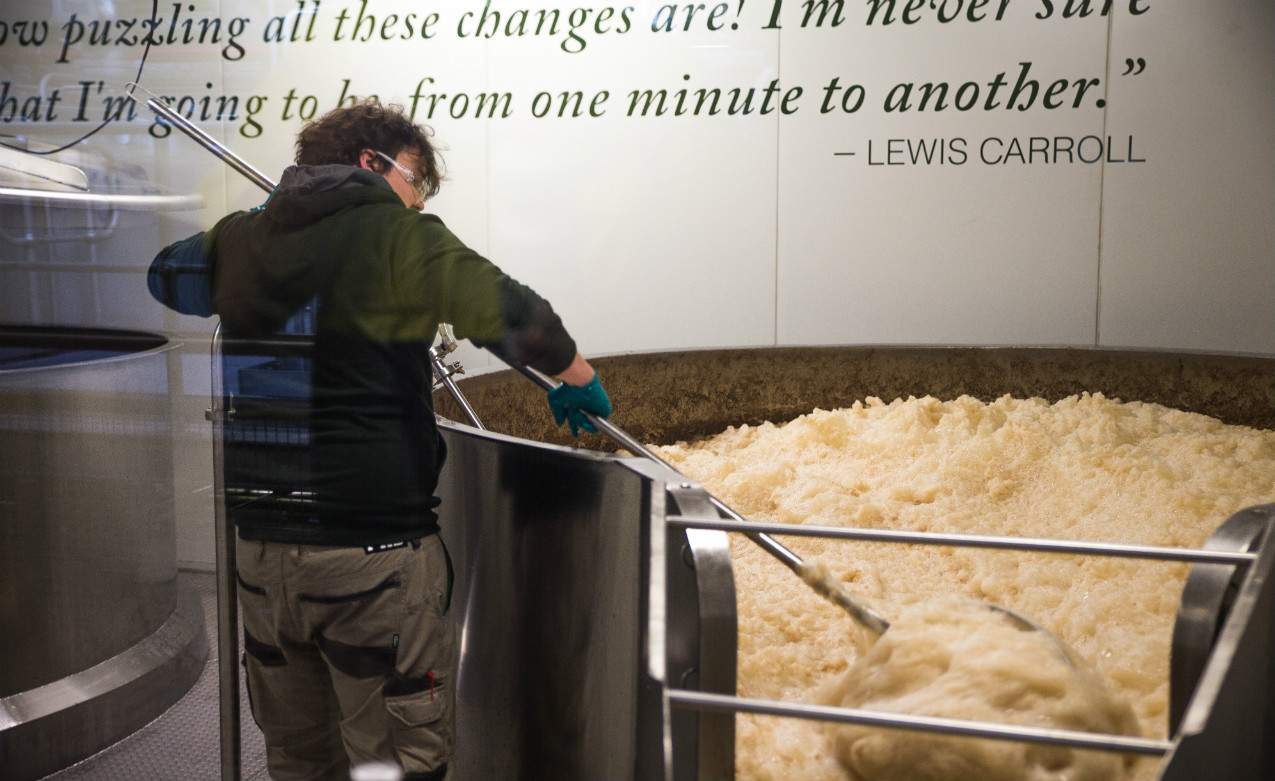 GET A LOAD OF THE OPEN FERMENTERS
One of the most interesting elements of the White Rabbit brewery are the open fermenters. If you're not familiar with the ins and outs of beer making, open fermentation is an old school method. It's actually the old school method. At one point all beer was brewed using an open fermentation process and nowadays the White Rabbit brewers use their two open fermenters to experiment. From the viewing platform you can check out their rig, literally and you should — no brewery has anything like it in Australia.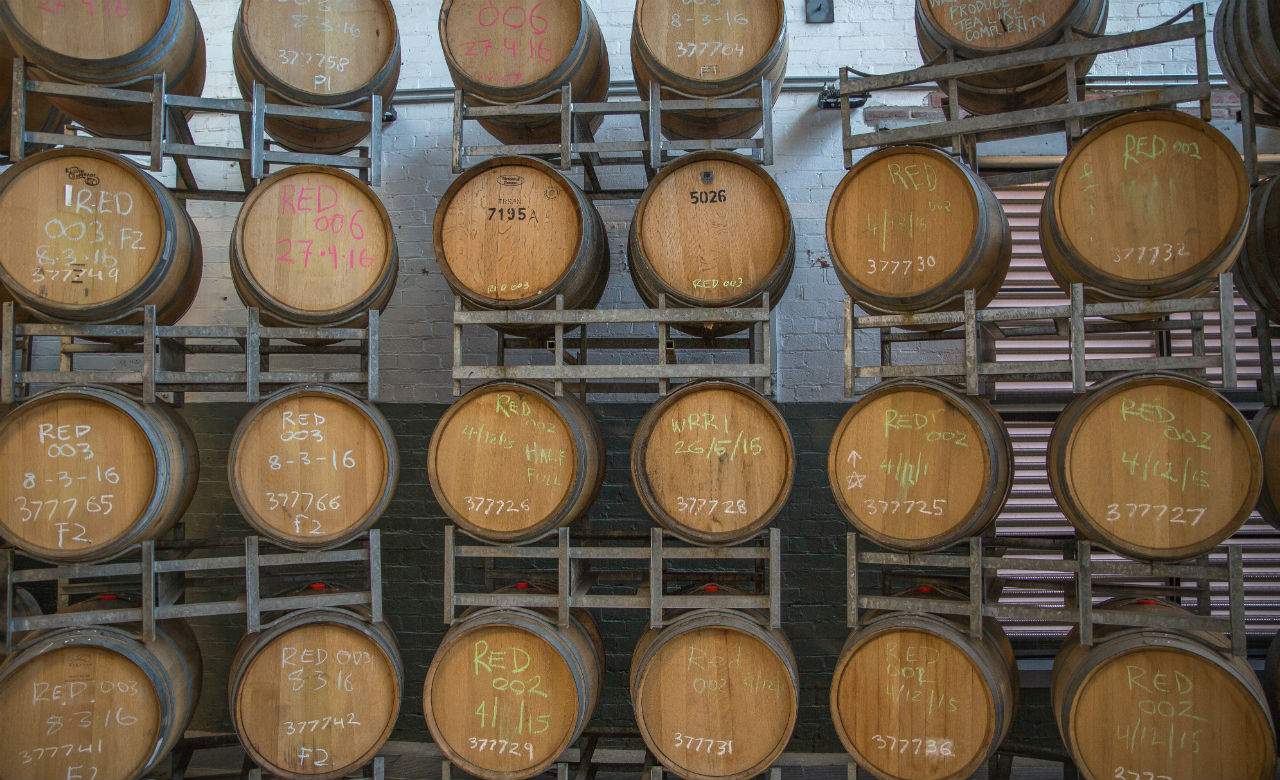 BARREL THROUGH THE BARREL HALL
The Barrel Hall is both a namesake and highlight of the White Rabbit brewery. The rows and rows of barrels are currently fermenting White Rabbit's new barrel-aged red ale, a beer Jeremy has spent some time perfecting.
"We always aimed make one beer at a time and make it really, really well. And that's always been in my head. That's why we've been very slow to release new beers, because we want to make the best, most balanced beers that we can," he says. "Unless we're loving it, we won't release it."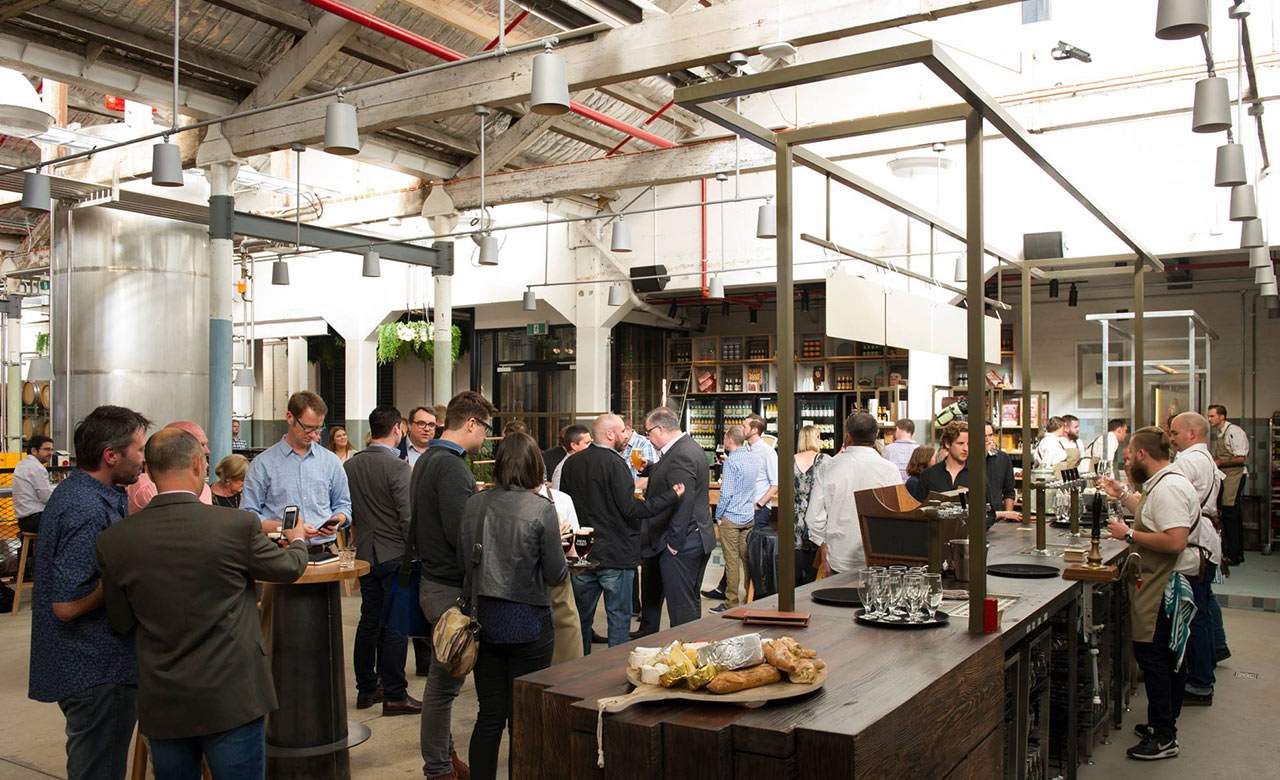 GET IT FRESH FROM THE DINING HALL TAP
By the time you reach the dining hall, you'll probably be fiending for a beer. In winter, a roaring wood fire will entice you into the rustic dining space and you should prepare for a long stay, nestled in the cosy hall. The White Rabbit menu echoes the beer itself — simple but beautifully balanced. We recommend a ploughman's board, piled high with Serrano, pickled veggies and sourdough or the beef bourguignon (with White Rabbit Dark Ale on the side).
Jeremy's beer recommendation? "Our White Rabbit Jackalope is my go-to at the moment. We call it a whiskey sour as it's our sour wheat beer and we aged it in some ex-whiskey barrels. It picked up some of that whiskey character and turned out really beautifully."
Find White Rabbit Brewery at 221 Swanston Street, South Geelong. Open Sunday to Thursday 11am – 5pm, Friday to Saturday 11am – 9pm.
Published on August 22, 2016 by Imogen Baker