FOOD & DRINK
The Best Annual Beer Events in Australia
From urban quaff-fests to setting sail on a vessel made of tinnies.
The Best Annual Beer Events in Australia
From urban quaff-fests to setting sail on a vessel made of tinnies.
---
in partnership with

According to the great Aussie poet Henry Lawson, "Beer makes you feel the way you ought to feel without beer." Maybe our national penchant for a good brew began with his outback wanderings. It's hard to say. But what we do know is that nothing cuts through the heat quite like a cold, tasty drop.
And with the rise and rise of more complex flavours and creative approaches across Australia, our options are only getting tastier. No longer do our 'beer events' comprise of hanging around in a muddy paddock knocking back a VB or ten. Every year, dozens of annual events pay homage to beer in all kinds of inspired ways, from epic city-consuming festivals to quirky one-offs focusing on a particular pastime (like building boats out of beer cans). Here's your handpicked guide to the most fun events and the finest froth in the next 12 months.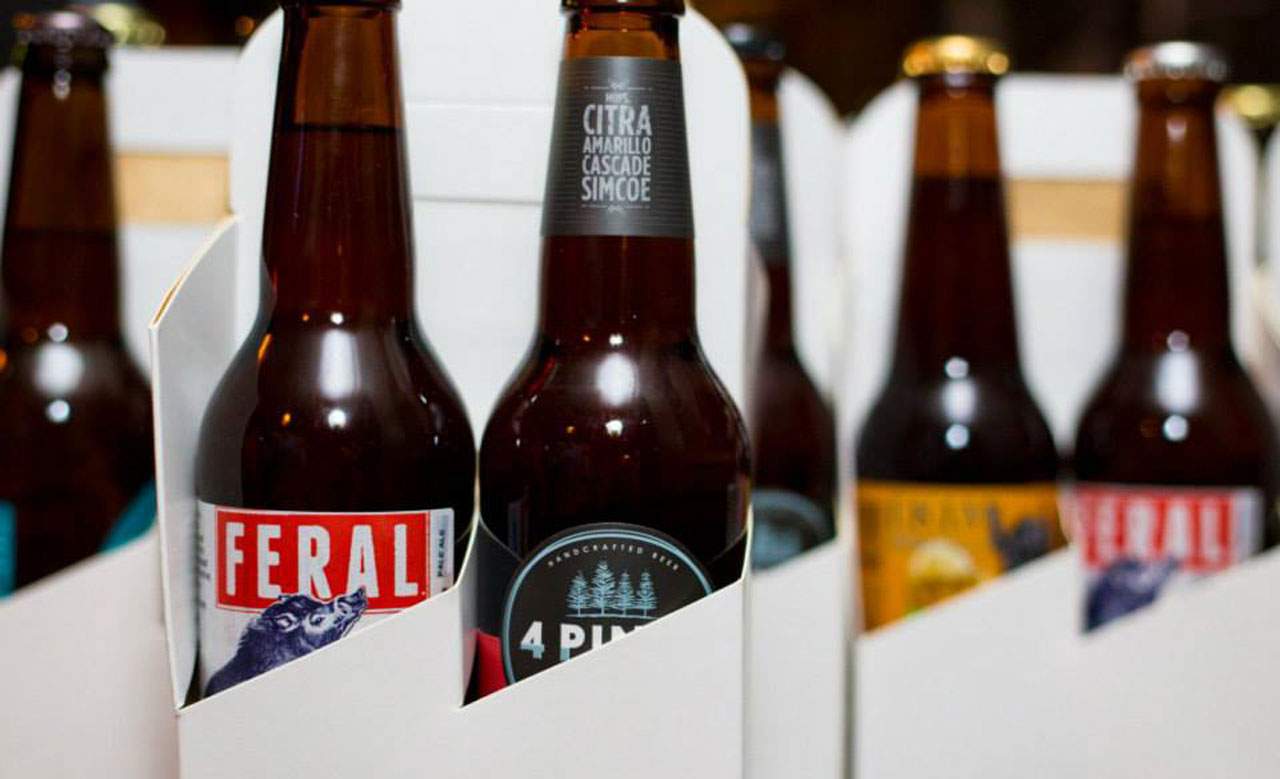 SYDNEY CRAFT BEER WEEK
Sydney Craft Beer Week entered its fourth incarnation in 2014. For a relatively new event, it's made up some serious ground in a short time, with 100 events held over nine days across 50 venues. Headline parties included all-day/all-night 'Sip and Savour' sessions, where more than 250 beers and ciders were sampled under one roof (that'd be the only roof big enough Sydney, the one belonging to Carriageworks); the James Squire Open Day, which saw beer fans pack into their beloved Malt Shovel Brewery in Camperdown; and a mega closing party hosted by The Rocks Brewery and Bar, where the brewing gets done by sixth generation descendants of convicts.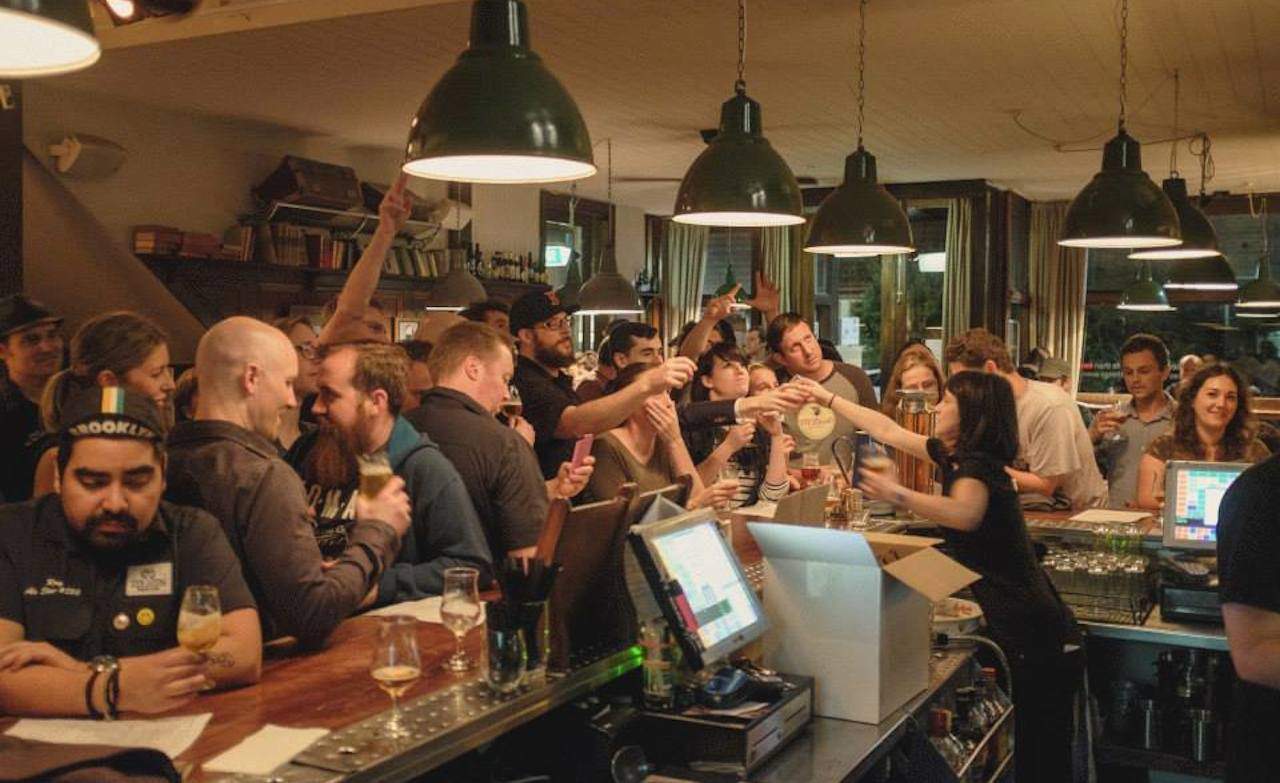 MELBOURNE GOOD BEER WEEK
Melbourne Good Beer Week is similarly youthful. First held in 2011, it proved so impressive that numbers doubled in 2012. That is some upward swing. And it isn't merely the punters who are into it. Visiting brewer Brendan Moylan, who hails from California's renowned Moylan's Brewery, described 2012's event as "the best, most professional and most diverse" beer festival he'd ever been to. Diverse is definitely the word. In 2014, more than 200 happenings popped up on surfboards, in vintage trains, in three-hatted restaurants and in local pubs. Melbourne Good Beer Week 2015 is set for May 16-24.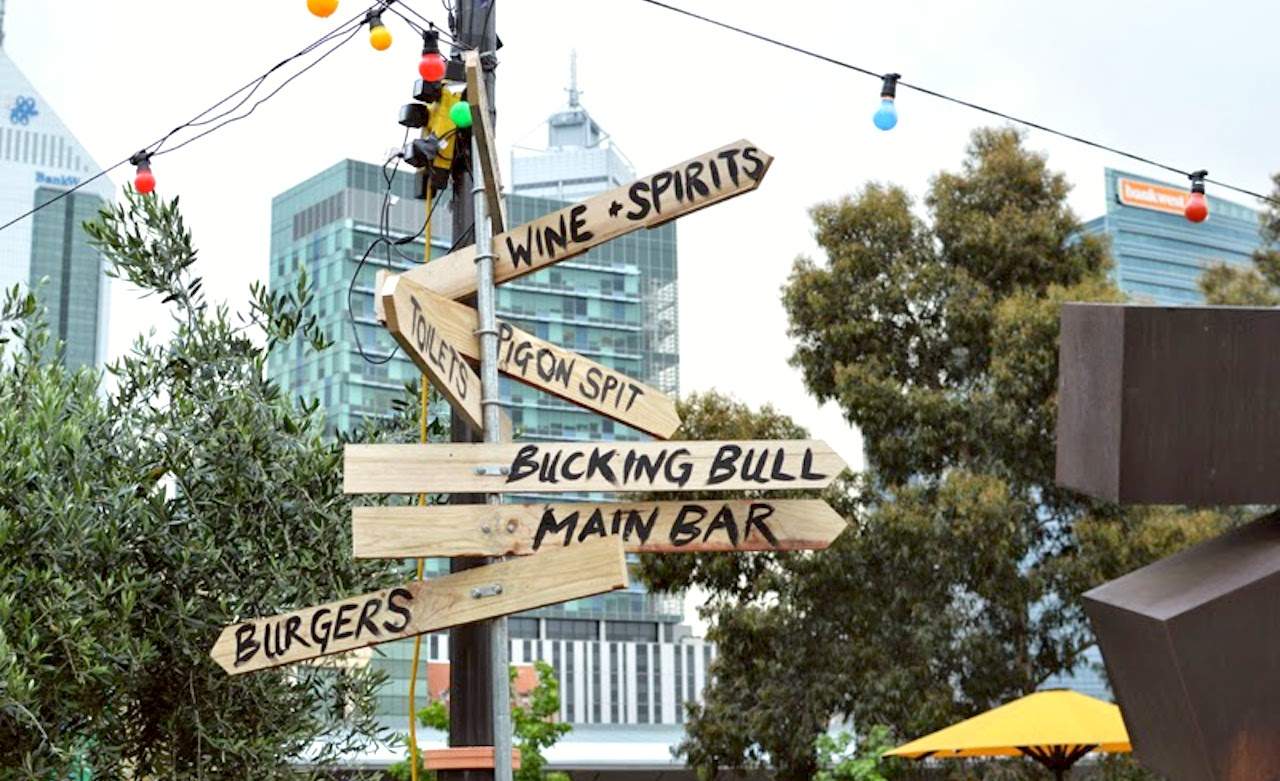 WA BEER WEEK
In contrast to its East Coast counterparts, WA Beer Week has the distinction of being Australia's oldest week-long beer celebration, which is rather fitting given that Australia's very first craft brewers set up in Fremantle. The event turned 13 in 2014, with more than 60 events held between October 25 and November 2. Craft beer aficionados planed, trained and automobiled their way west to partake in beer degustations, open brew days and behind-the-scenes tours and taste brand new releases.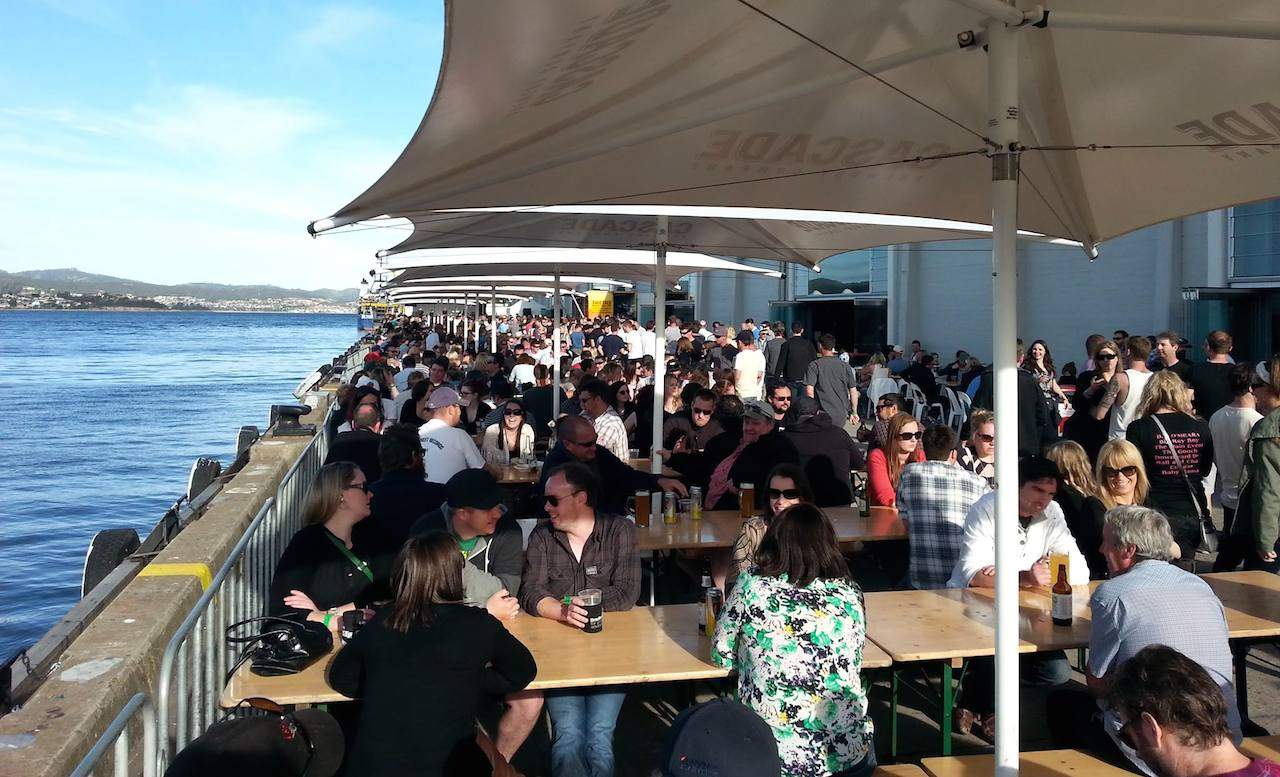 TASMANIAN BEERFEST
At Tassie Beerfest, you get to do your sampling in a beer garden edged by 150 metres of water frontage. As the organisers will tell you, that's about the length of 2,500 stubbies lined up. What started as a boutique bender back in 2005 is now one of the biggest beer festivals in the nation. For one weekend in mid-November, at Hobart's Princes Wharf No. 1, Tasmania's best micro- and macro-breweries go head to head with beers from all over the planet. You can expect more than 300 brews and 12,000 people. If you're feeling a touch nostalgic for the festival's more intimate days, check out the Tasmanian Micro Brew Fest, a separate, one-day event that's all about keeping things local.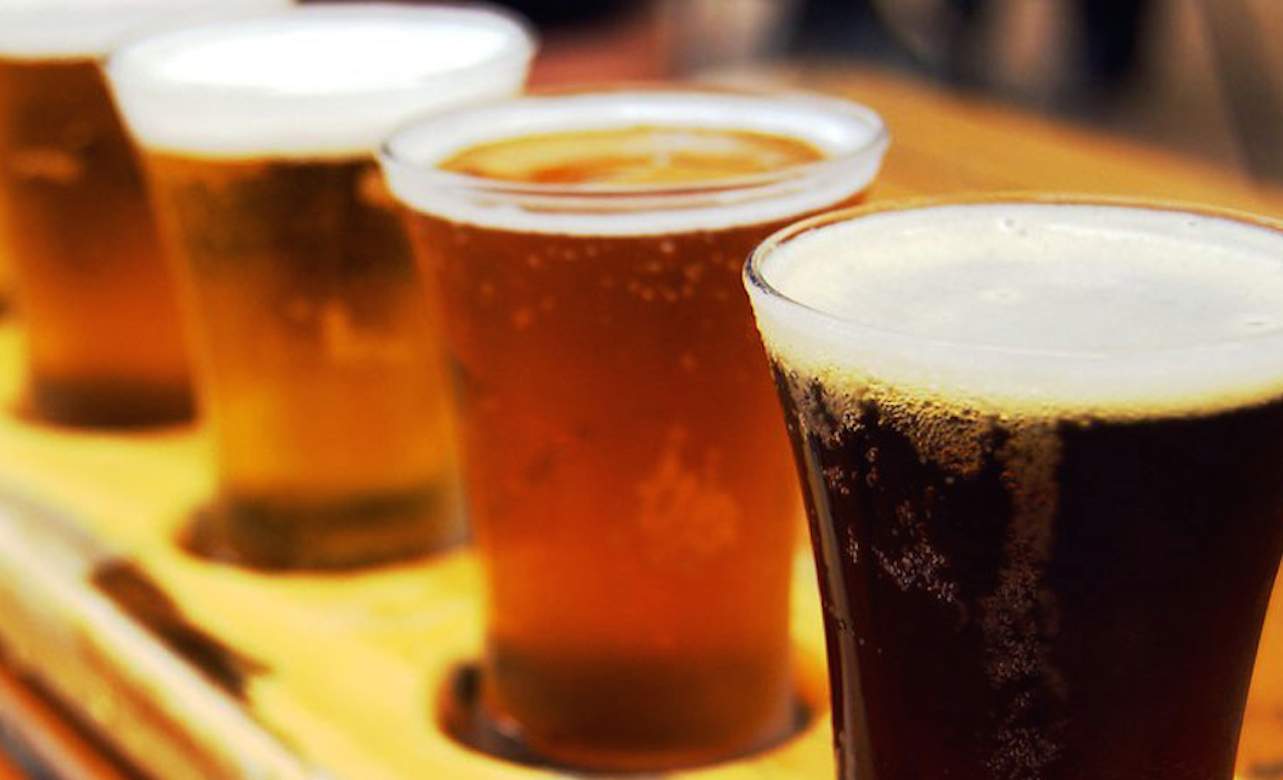 QUEENSLAND BEER WEEK
As of 2012, there's been yet another reason to head north while the cold is still holding on down south. Queensland Beer Week makes its presence felt all over the state, from the New South Wales border to the tropics of the Far North. So, in between spotting humpbacks, catching waves and dodging stingers, you can check out the latest in Queensland brewing, wherever you are. Events include masterclasses, new releases, degustations, talks and tastings.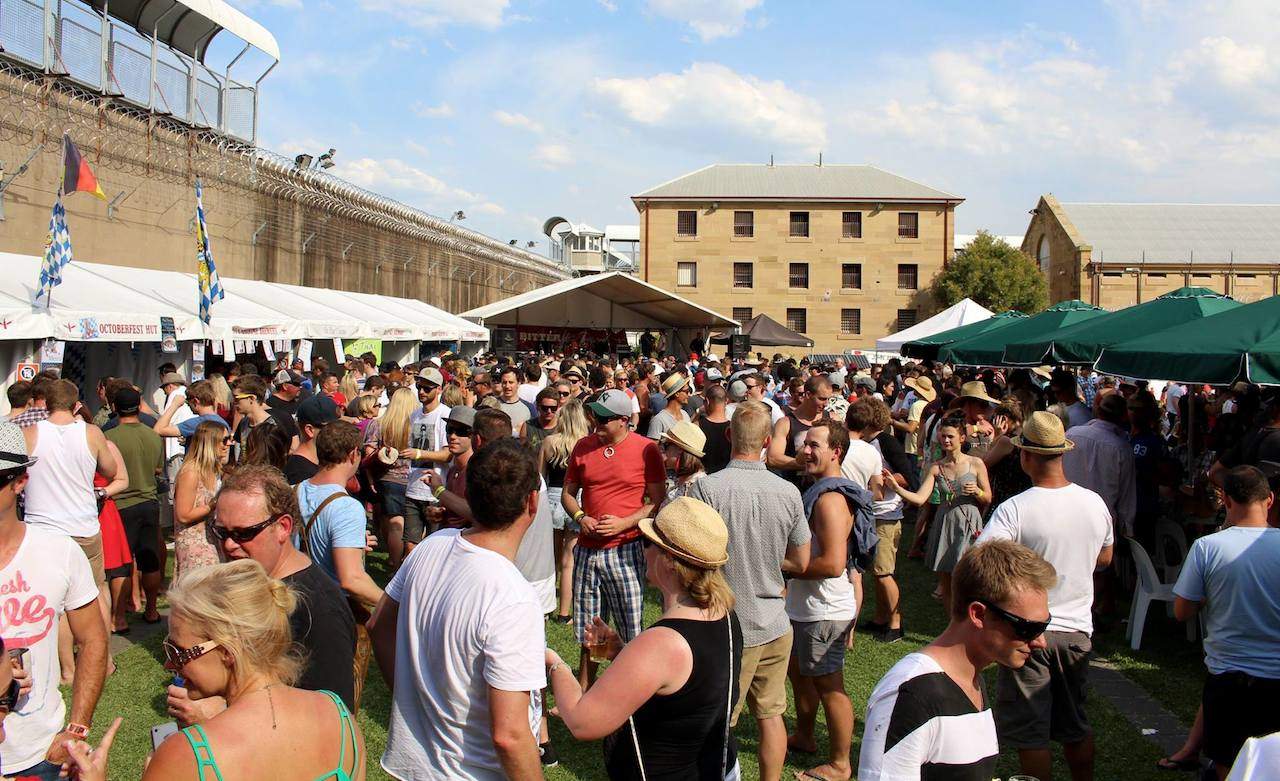 BITTER AND TWISTED INTERNATIONAL BOUTIQUE BEER FESTIVAL
The Bitter and Twisted International Boutique Beer Festival is every bit about letting out your inner quirk as it is about the 100 or so brews on offer. It's highly likely that the setting has quite a bit to do with it. The event takes over the eerie confines of NSW's Maitland Gaol, which was a maximum security jail up until 1998. There's a foodie element too, with dishes from all four corners of the planet and a cracking live music program. Last year saw performances from The Griswolds, Jebediah, James Bennett and Morgan Joanel, among others. The Bitter and Twisted International Boutique Beer Festival happens on the first weekend in November.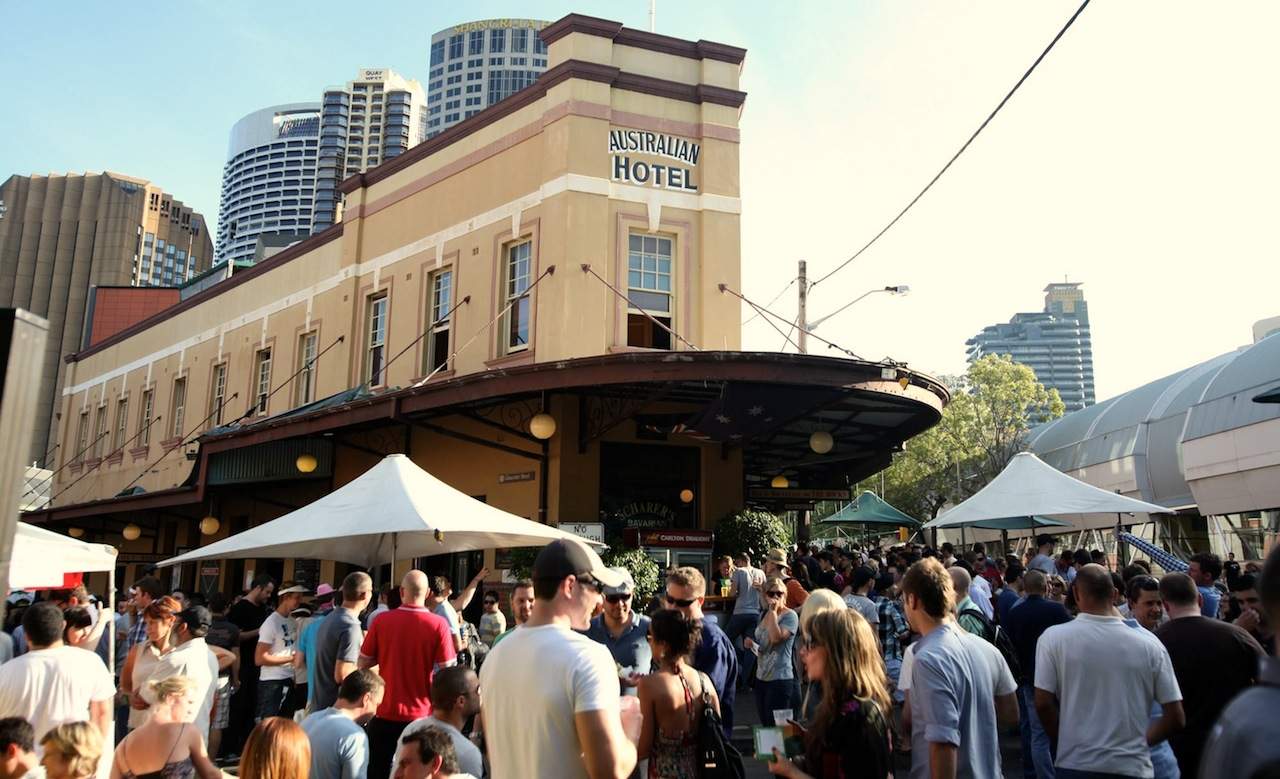 THE AUSTRALIAN BEER FESTIVAL
Held on one weekend in October (during Oktoberfest), the Australian Beer Festival traditionally sees at least two streets in The Rocks road-blocked to make way for carousers. All the action centres around the Australian Hotel, one of craft brewing's spiritual homes in Sydney, and all the beers on offer are created right here, down under. The program includes live music, blind tastings, 'Meet the Maker' sessions and, for those who reckon their home brew has got what it takes, a chance to dominate in the Home Brewing Championships.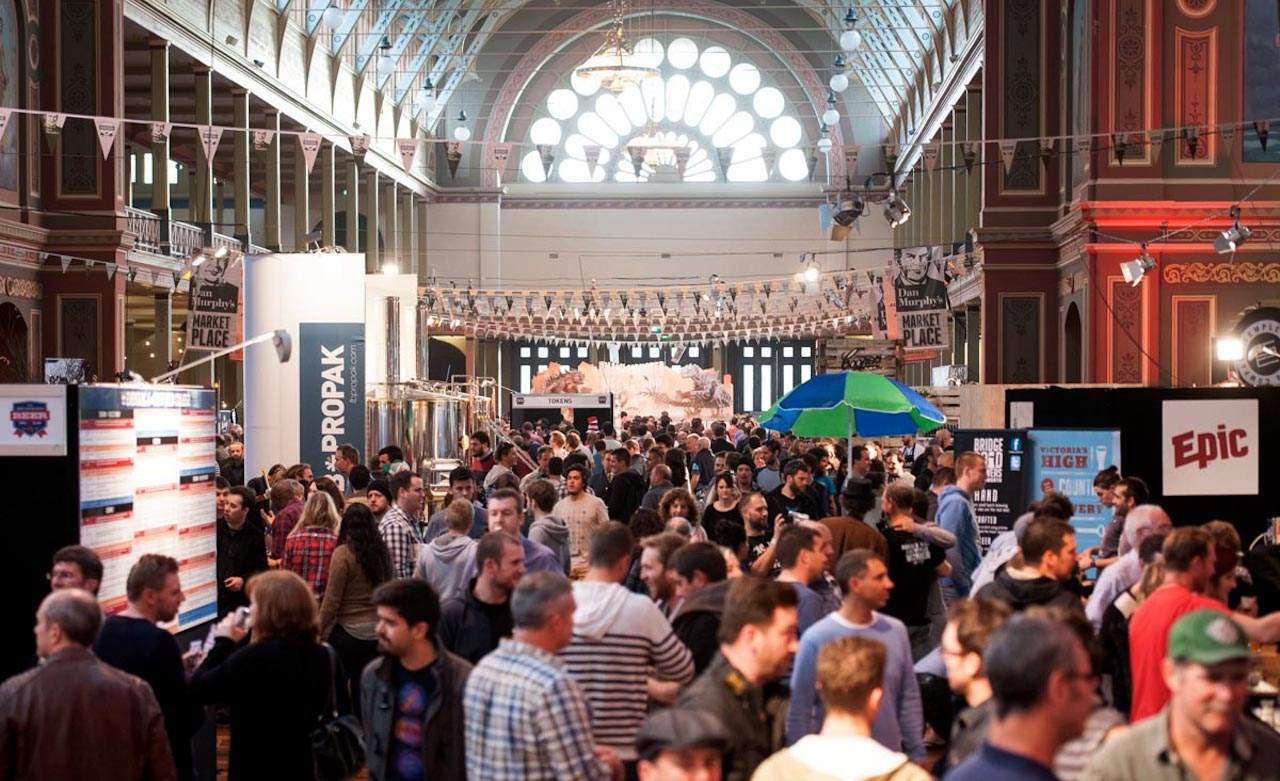 THE GREAT AUSTRALASIAN BEER SPECTAPULAR
The Great Australasian Beer Spectapular is given a bit of an edge by the fact that breweries in Australia and around the world cook up new beverages especially for the event, including James Squire and Little Creatures. That's right, you'll be testing some flavours that haven't been experienced anywhere else, ever. Plus there's a massive array of extracurricular activities. The last event included paddle art, paddle races (with five full cups on board), table tennis, giant Jenga, cornhole, roaming musicians and a gourmet food market. Spectapular 2015 will be held in two states: May 22-24, at Melbourne's Royal Exhibition Building, and May 30 at Sydney's Exhibition Hall, Australian Technology Park.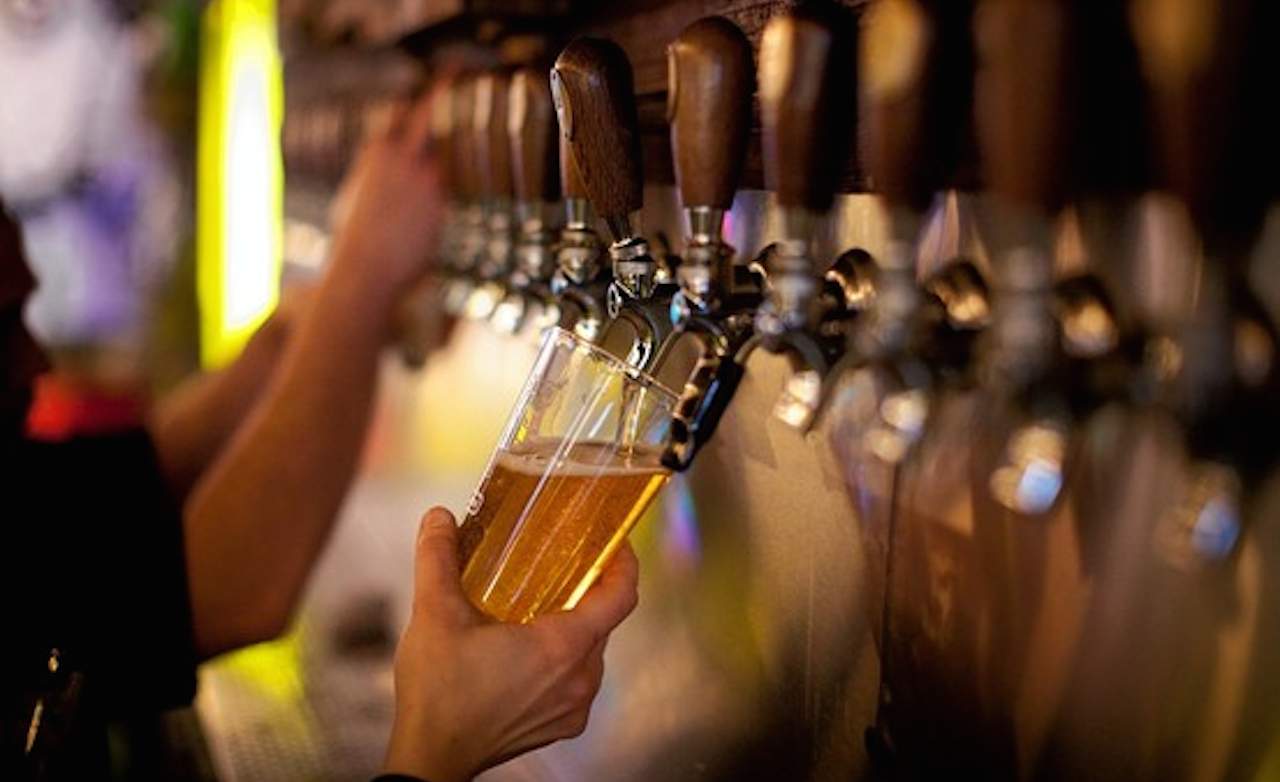 GEELONG BEER FESTIVAL
For the next Geelong Great Australian Beer Festival, to be held February 21, 2015, at Geelong Racecourse, you're invited to dress as none other than the elusive Where's Wally. Or as your favourite superhero. Anything a bit bold and out-of-the-ordinary. The one-day shindig matches 200+ craft beers and ciders with a good dose of local colour. There's a home brewing competition, a beertography photo contest and a bunch of live acts, including roving entertainers, stand-up comedians, cabaret performers and live bands.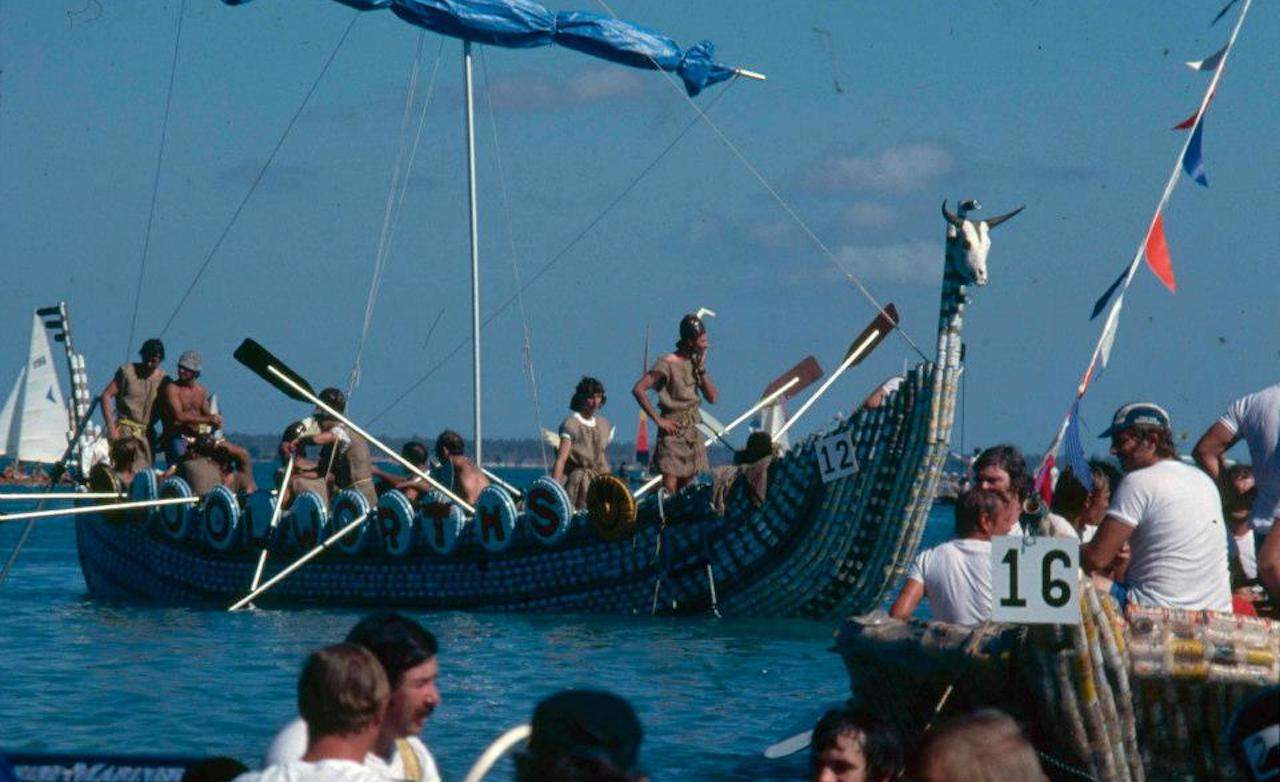 DARWIN BEER CAN REGATTA
No event screams Australia quite like the Darwin Beer Can Regatta. Since 1974, people have been turning up at Darwin's Mindil Beach in their thousands to cheer it on. To enter, you have to create your very own water-going vessel — out of beer cans. (You can add a milk carton or two to the mix, if drinking enough tinnies to get your boat afloat proves too challenging). The only catch is that you're absolutely not allowed to test for sea-worthiness before the day. After all, the whole reason people turn up is to watch your boat slowly disintegrate with you in it. Oh, and there's also a coda, in the form of a thong-throwing competition. The next Darwin Beer Can Regatta is scheduled for July 12, 2015.


Published on February 12, 2015 by Jasmine Crittenden