The Best Cold Coffees in Sydney
Caffeine hits without the heat.
Come summertime, we coffee lovers still need our daily cup o' joe. Yet the thought of your ritualistic long black or soy latte at 11am can sometimes be too hot to handle on a steamy summer's day. And dunking bucketloads of ice in it isn't going to do the trick, oh no.
Times have changed and the coffee world is — as we know — getting fancier and fancier. Move beyond the outdated whipped cream and syrupy concoctions, and follow our lead to a cool caffeinated brew.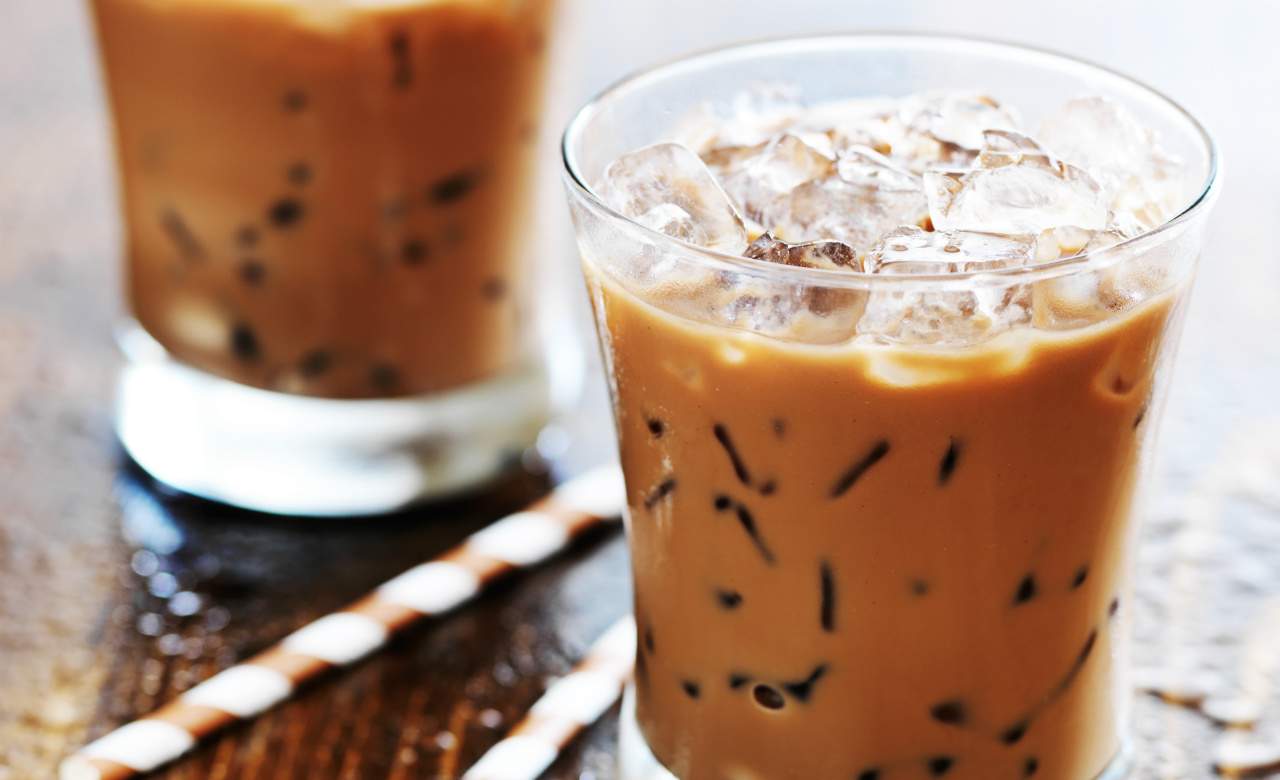 THE CLASSIC ICED COFFEE
Okay, disregard what we just said about the antiquity of this classic beverage, we still love it. The traditional components of this drink are an espresso shot, milk and a scoop of ice cream to sweeten it up. Some places may embellish it with whipped cream and a sprinkle of cocoa on top, though why take the focus off what lies beneath? If you've got a real sweet tooth, ask for some sugar syrup in it or turn it into an iced mocha: lashings of chocolate syrup swirled down the sides of the glass. Alternatively, if you're not a fan of the sweet, ask for an iced latte: literally a shot of espresso with cold milk and ice.
Many places offer this classic concoction, but our favourite is The Wedge in Glebe ($5.50): you can always rely on these guys for a decent brew, cold or hot. Three Williams also offer a memorable one — espresso with or without sweet milk, plus coffee ice cubes to keep the flavour balance right while you're slow slipping. For a kickass Vietnamese iced coffee? Head for Great Aunty Three or Cafe 86. For a tasty Thai version head to Boon Cafe for the iced coffee with caramelised milk.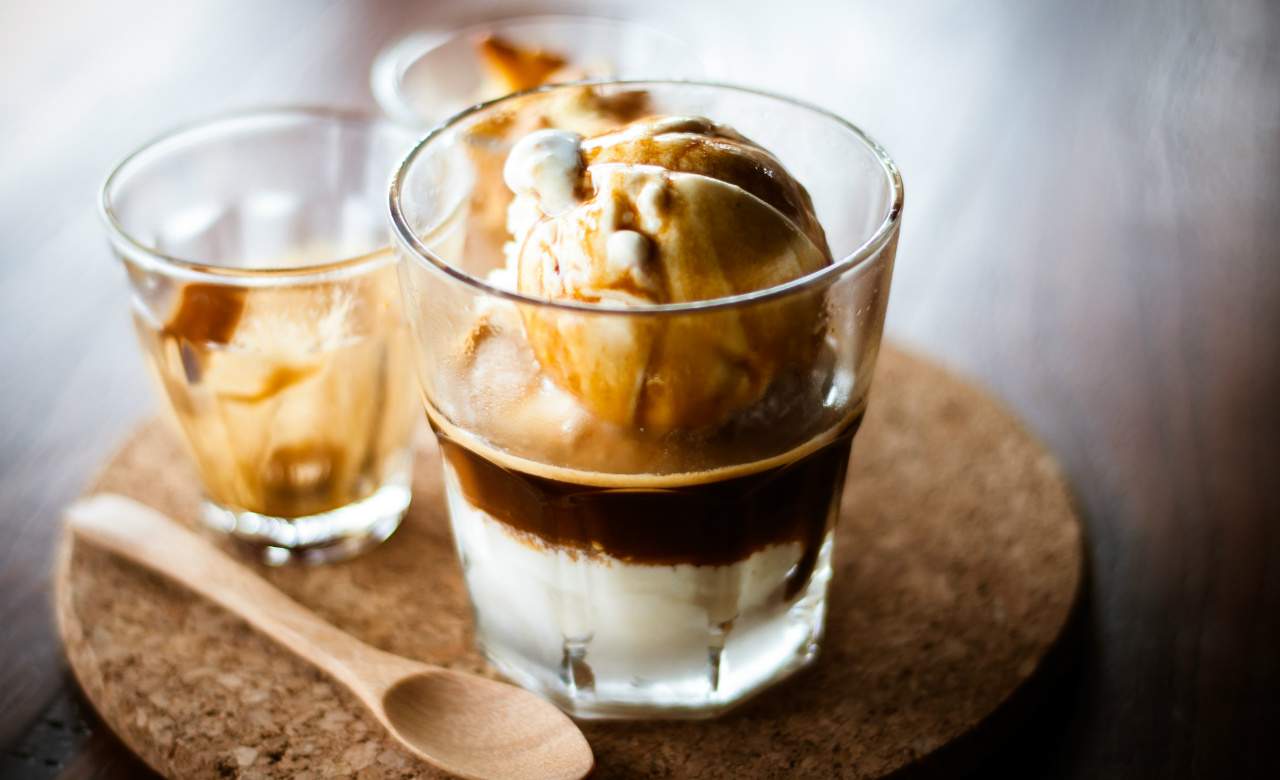 THE AFFOGATO
Literally translated from the Italian word for 'drowned', an affogato is cold ice-cream 'drowned' in hot, strong, espresso coffee. It's most commonly served after dinner as a post-meal treat; however, cafes are bucking this trend and it's on the menu all day long. And who are we kidding? Of course, we won't say no to ice cream after brunch. Heck, is 6.30am too early? Not if you head to Single Origin. These folks have teamed up with Cow & the Moon gelataria in Enmore for an affogato project that could see a hazelnut gelato drowned in their house blend Sugar Plum espresso ($6.50). For something more insane, The Lab in the CBD do theirs with soft serve, or for one of the very best affogatos in Sydney do a double coffee combo at Ciccione and Sons.
And if that's not a great start to the day, head to Gowings Bar & Grill later on in the evening for the ultimate buzz of choice. Their dark chocolate affogato is extravagantly wicked: espresso, jersey milk gelato, chocolate pearls, organic prunes, a shot of Patron XO tequila, then delicately garnished with a grated mocha log. It's a melting, creamy, caffeine-rich dessert worth every $16 of its boozy wonderment.

THE COLD DRIP
Ever seen a scientific-looking apparatus sitting on the back bar counter at a cafe and wondered whether your barista is doubling up as a chemist between lattes? Well, not quite. However, the 'ice-drip brewer' — as it is better known as — is another way for a barista to flaunt the theatrics of coffee brewing. The device infuses coffee in cold water for a period of 6-12 hours, and at glacial pace, it drips down to the bottom vessel. This method of removing heat from the process means the natural state of the coffee is preserved, hence locking in flavour. The result is a naturally sweeter taste due to its lower acidity — and a different caffeine hit. In fact, a different taste altogether.
Unless you're hiding one of these contraptions in your cupboard at home, our favourite places for a cold drip dose are Something for Jess in Chippendale, Paramount Coffee Project, Campos Alexandria, Artificer, Mecca, Sample Coffee, Reuben Hills (with their house blend), Brewtown Newtown (also house blend) and Fine Food Store Coffee Bar on Oxford Street has a whole selection to choose from. Luxe Bakery in Newtown were doing a cold brew using coconut water last year, super refreshing. And Brewristas in Glebe have a bunch of cold coffee options (all served up in recycled beer bottles).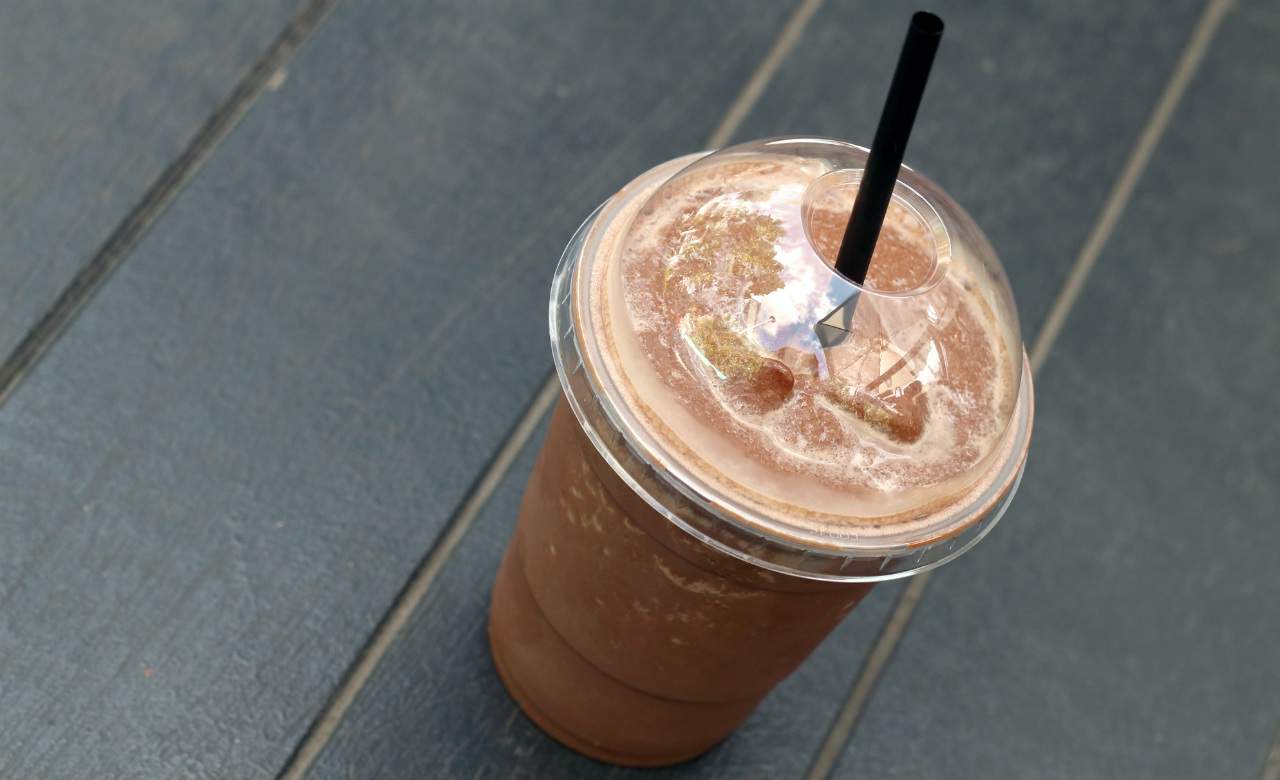 THE COFFEE FRAPPE (STAY WITH US)
By definition, a frappe is a Greek foam-covered iced coffee drink made from instant coffee. These days, there seem to be many variations, mostly sans coffee (for example, with fruit). We like the original version best, however: espresso with ice, milk and a touch of sugar syrup — all blended into a smooth oblivion. Our favourite is at Four Ate Five. This $6 treat will knock your socks off. A thick-walled glass holds the icy drink and will take some time to get through — but hey, if it's hot outside and you're inside sipping away with a chiller to cool the core, why rush? For something more devilish, visit Reuben Hills. The espresso & white chocolate thickshake (it's thick) is an $8.50 beverage that is chilled to kill.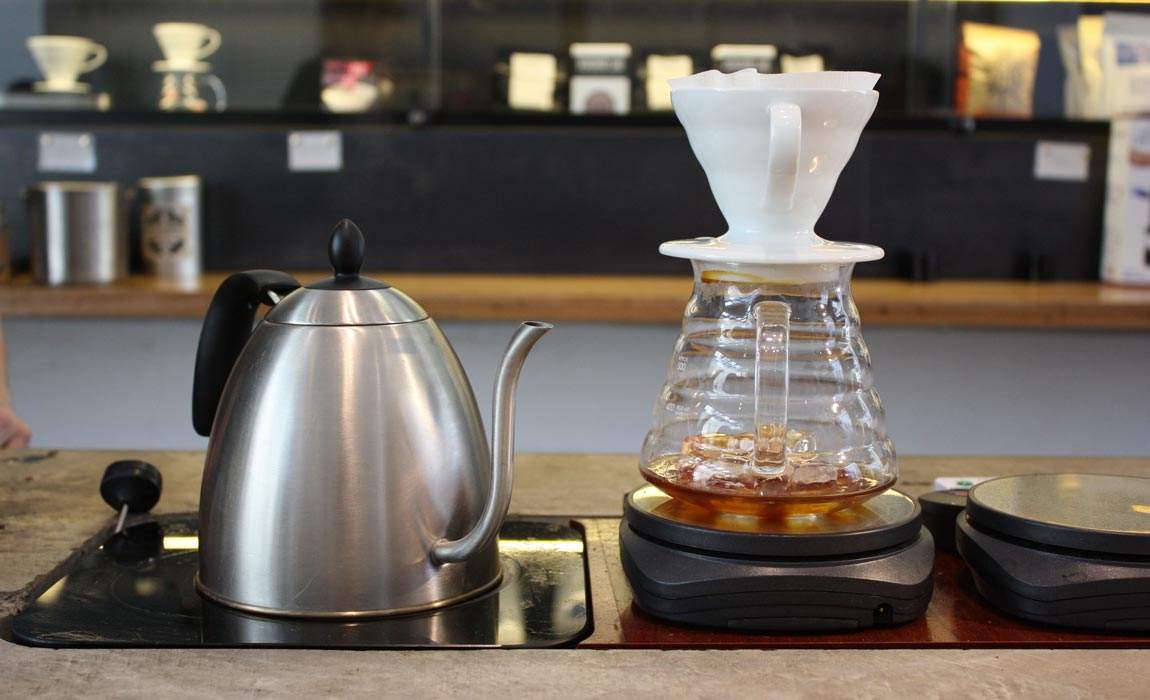 THE POUROVER ON ICE
This Japanese method is perhaps more approachable, should you endeavour to make this at home. It's brewed like any other pour-over, only half of the hot water is replaced with ice cubes, which the coffee drips directly onto. The melting cubes not only dilute the concentrate but lock in the delicate flavours and ultimately cool the coffee enough for instant drinking. The pay-off is a fragrant, refreshing drink with subtle, floral flavours. Or, if you head to Paramount Coffee Project and have the Konga brew pour-over on ice ($5), it's like "being hit on the head with a fruit basket".


THE BREW ON TAP
As if we didn't need an excuse to come here anyway; Coffee Alchemy never lets us down with their fantastic brews. The Sparkler is no exception: a cold drip coffee with carbonated water injected. Oh, and did we mention the brew is actually on tap? That's right, it's not beer being poured out of the nozzle: it's Alchemy's cold, fizzy, caffeinated beverage.
Mecca Alexandria do an awesome nitro cold brew poured from the tap, and Reuben Hills have just started doing their own carbonated coffee. For draught coffee on tap, head to Pablo and Rusty's or Bennet St Dairy for their supply of Harbourside.
THE ON-THE-GO KIND
We like Salvage Specialty Coffee's idea of bottling up their cold brew ($5). Similarly to the cold-drip idea, the grounds are steeped in cold water for 6-8 hours, and then bottled into small brown bottles, ready to sip on as you board the train. Alternatively, if you notice people leaning on a posing bar, chortling as they knock one back, they've taken note of the cheeky serving suggestions on the back label. There's also Melbourne company Minor Figures, whose cold brew poppers are available around the country, and also Melbourne-founded cold brew bottlers First Press Coffee.

THE SPIKED VERSIONS
Lest we forget the incredible espresso martini: the ultimate finale to our cold coffee adventures. One theory about its origin suggests it was created by a cocktail guru for a lady who requested a drink that would 'wake me up, then (insert-blasphemous-word here) me up'. And indeed it has all the requested ingredients for such a demand: vodka, Kahlua, a double shot of espresso, sugar syrup and a garnishing of coffee beans — it's a stimulating beverage to say the least.
Moreover, this form of catalyst requires a suitable bartender who not only knows how to shake (or stir?) the martini, but also is an expert in the bean. The best place to find such a great combo is at Top Hat in Clovelly, and now that they're trading later on some nights, let them impress you with one of their espresso martinis ($18) or cold-drip Negroni ($17). Barrio Cellar, Red Lily, The Botanist, Peg Leg and Assembly's new restaurant in the CBD all do a mean spiked coffee cocktail.
Images: Dollar Photo Club unless specified.
Published on February 04, 2016 by Aimee Sics