FOOD & DRINK
Five Indigenous Ingredients You Should Be Eating More Of
Learn your way around Australia's incredible native food at this weekend's Fixing Food event at the Opera House.
Five Indigenous Ingredients You Should Be Eating More Of
Learn your way around Australia's incredible native food at this weekend's Fixing Food event at the Opera House.
---
in partnership with

Deciding what to eat is never easy. Most of the time, we're barely able to work out what we want for dinner, let alone consider how it could affect our health or impact the environment.
To help you navigate some of the more complex issues of food production and consumption, this Saturday, July 14, Sydney Opera House is hosting Fixing Food: an afternoon of intellectual nourishment for food lovers everywhere.
There are two talks on the menu, starting with What Should I Eat: a discussion on the confusing world of fad diets with New York Times bestselling author Sarah Wilson, nutritionist Professor Grant Brinkworth and Ularai/Barkandji woman and indigenous ingredient expert Jody Orcher. The session concludes with a specially curated lunchbox packed with delicious native goodies. After lunch, the second course brings GMO: No Way or OK?: an examination into genetically modified foods with renowned British author and activist Mark Lynas.
To get you in the mood for thinking about food, we've put together a list of five indigenous ingredients that you should be eating more of. Not only are these homegrown heroes pretty darn tasty, but they're also packed with nutrients, are kinder to the environment and, in many instances, support remote communities. So, when it comes to food, go wild.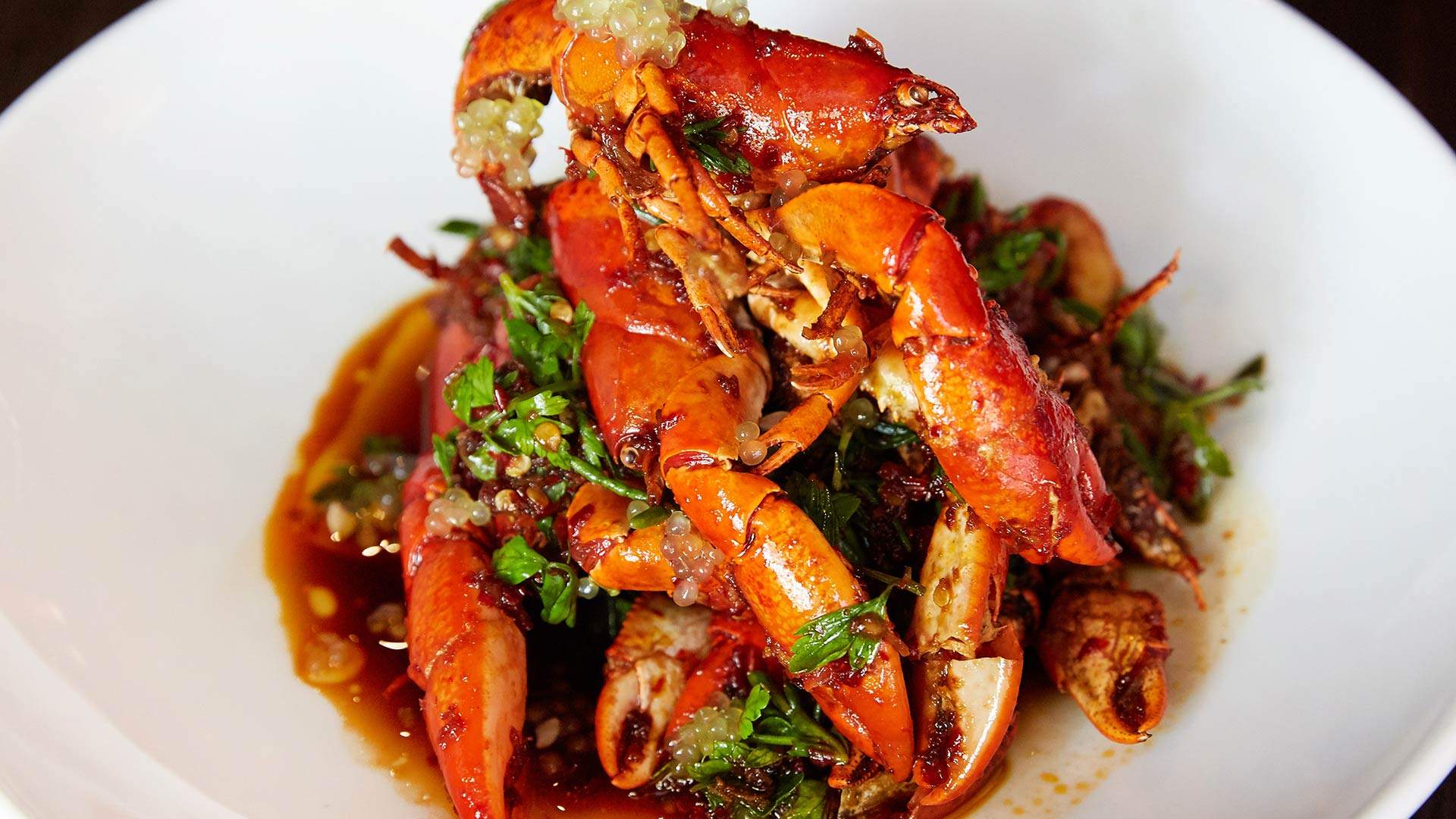 FINGER LIME
This native citrus fruit is bursting with bright lemony flavour, high quantities of potassium and vitamins C and E. Grown in sub-tropical rainforests across Queensland and NSW, the indigenous fruit is recognisable by its long finger shape (hence the name) and vibrant jewel-toned skin, which comes in pink, red, green, yellow and purple. Bust one open to reveal juicy, tangy segments, or caviar, which burst in your mouth. You can pop these pearls onto freshly shucked oysters or squeeze the juice over salmon, scallops or lobster. They also make an elegant inclusion to lemon tarts, parfait and cheesecake. Find finger lime incorporated in the specialty lunchboxes at the What Should I Eat talk.

LEMON MYRTLE
This fragrant native herb, commonly used in food, drinks and remedies, grows in rainforest environments in QLD and NSW, as well as in many backyards. The glossy green leaves reveal a punchy lemon flavour with lingering notes of eucalyptus and camphor. The leaves can be used fresh or dried as a seasoning for whole-baked fish, roasted chicken or vegetables. It can also be whipped into mayonnaise or steeped into a tea.

WATTLESEED
An important food source for Aboriginal people, wattleseed was traditionally ground down and baked over hot coals to make bush bread. Found in only a small number of wattle species, the edible seeds reveal coffee, chocolate and hazelnut notes and have a warm, roasty flavour. Today, chefs across Australia have found new uses for the native ingredient: adding it to breads, biscuits, pastries and ice creams. It can also be used as a spice rub for meats, amplifying the smoky barbecued flavour.

KAKADU PLUM
This small, green, plum-like fruit is only found in the northernmost parts of Australia. The bush tucker ingredient has a sweet and sour taste, often compared to stewed apples and pears. The fruit is known for its high vitamin C content, which measures up to 100 times more than oranges. Kakadu plums don't keep for long, so you're more likely to find them frozen or dried and milled into powder. The fruit can be stewed into jams, tarts, fruit pies and purees; sprinkled into drinks; or folded through desserts.

BUSH TOMATO
Found in desert environments in central Australia, the bush tomato looks like a cherry tomato with a green tinge. The flavour is commonly described as sweet and caramelised, like a raisin or tamarillo. Bush tomato is often used to make sauces, salsas and chutneys, but it can also be powdered and used as a seasoning for meat, particularly game meats like kangaroo. You can dig into bush tomatoes found in the lunchbox at What Should I Eat.

Learn more about Australia's native ingredients at this weekend's Fixing Food event. Tickets can be purchased via the Sydney Opera House website.
Published on July 12, 2018 by Erina Starkey