Five Pub Feeds to Grab at this North Sydney Stalwart
And the local craft beers to drink with each one.
in partnership with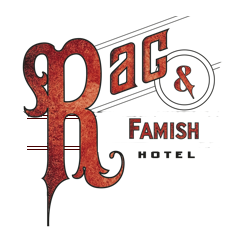 In a time when old school Australian pubs are being bought up and renovated faster than Bob Hawke can down a schooner, it's nice to report that some Aussie institutions are really thriving. And North Sydney's Rag and Famish is no exception. Opened in 1860, The Rag and Famish is one of Sydney's oldest pubs. There are a few stories surrounding its name, some say it was chosen to reflect the owners disdain of the armed forces, as it was then a slang term for the Army and Navy Club, while another yarn is that it comes from the quote, "if you come here too often, you will waste all your substance and you will be in rags before you die."
Thankfully, The Rag is no longer reducing its patrons to squalor — in fact, due to a recent revamp and new executive and head chefs coming on board, it's doing quite the opposite. While the decor still nods to the original fit-out, there is a new, modernised food and cocktail menu available in the restaurant upstairs, as well as a selection of craft beers, which is anything but traditional. Here are some top picks of the new and improved Rag and Famish menu to enjoy next time you find yourself in North Sydney.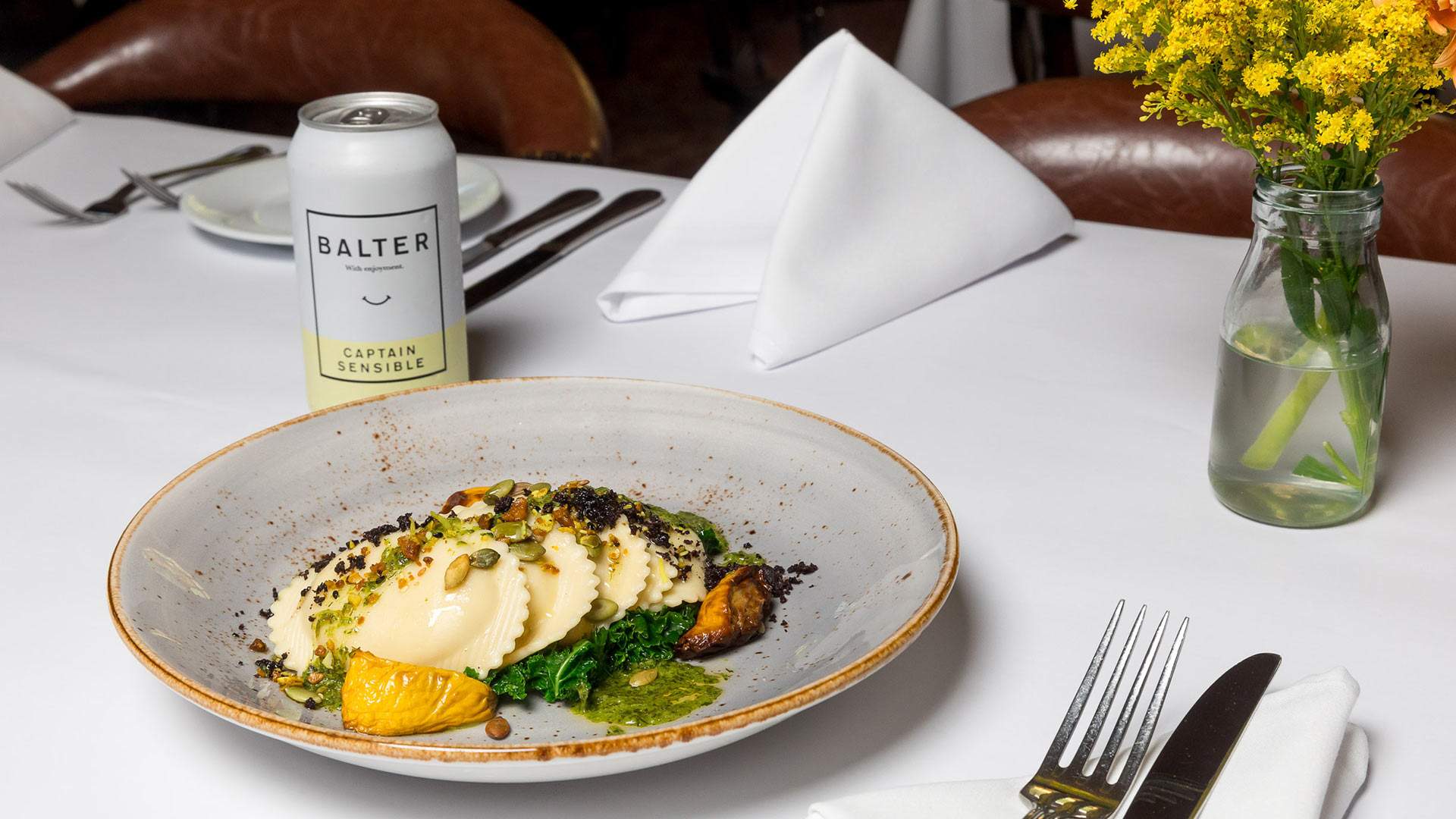 LEMON AND RICOTTA RAVIOLI WITH BALTER'S CAPTAIN SENSIBLE MID-STRENGTH
Gone are the dire days of pub food being synonymous with the stodgy combo of overcooked meat and a lacklustre selection of vegetables on a plate. In stark contrast to its traditional fit=out and decor, the menu at the Rag and Famish restaurant is markedly modern and experimental. Celebrate the evolution of the Australian pub by ordering the lemon and ricotta ravioli served with squash and kale ($28). The delicate dish is the perfect balance of buttery goodness and fresh flavours, ideal for a revamped pub lunch, especially when paired with a cool glass of Balter's Captain Sensible mid-strength.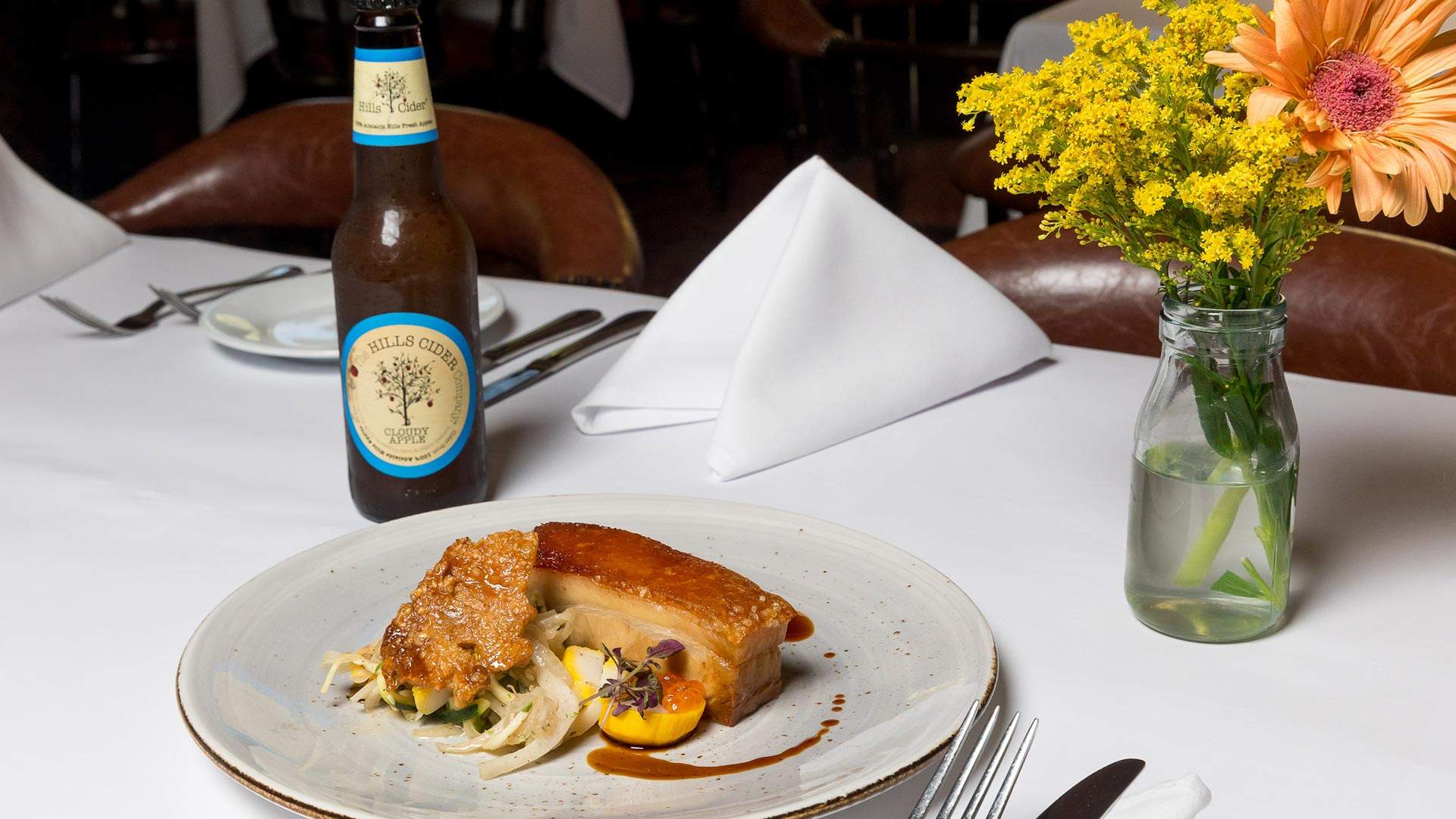 PORK BELLY WITH THE HILLS COMPANY'S CLOUDY APPLE CIDER
As the days get cooler, sometimes the only thing worth going outside for is a generous feed, especially of the slow-cooked variety. The Rag's glorious chunk of melt-in-your-mouth pork belly and crackling ($39), served alongside zucchini, fennel, scallop and yuzu, has got your back. Team the succulent pork number with a chilled glass of The Hills Company cloudy apple cider, because everyone knows there's nothing truer in this world than the unwavering friendship of pork and apples, right?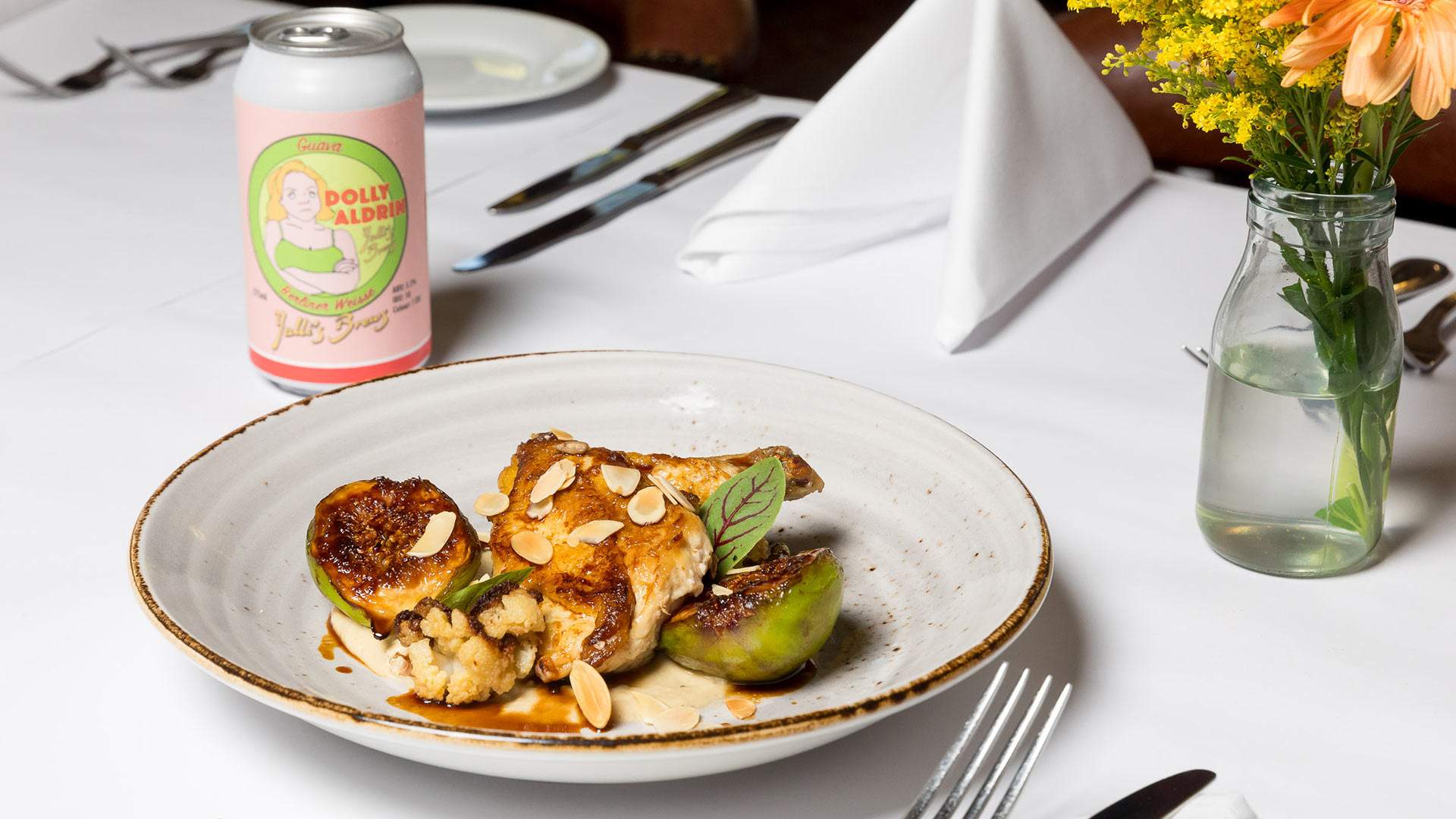 CORN-FED CHICKEN WITH YULLI'S DOLLY ALDRIN GUAVA BERLINER WEISSE
If you're after something on the lighter side of decadent, try the tender corn-fed chicken ($35) served with spiced cauliflower, goat's cheese, fig, almond and jus. And speaking of jus, make sure to pair that roasted chook with a juicy Yulli's Dolly Aldrin guava berliner weisse. The tart wheat ale will cut through the creamy cheese and sit nicely with the sweet fig and almond, making for a still decadent but refined chicken dinner. Winner winner.
EYE FILLET WITH 4 PINES' AMERICAN AMBER ALE
As the sun officially sets on spending long evenings dining al fresco, we can look forward to cosy nights by the fire tucking into heartier fare. For those after something a little more wholesome, the chefs at the Rag and Famish have you covered with their tender eye fillet ($42), served on a bed of potato boulangerie and coated with a robust jus, forgo the predictable red wine and red meat pairing, and opt for a 4 Pines American amber ale to accompany your fare.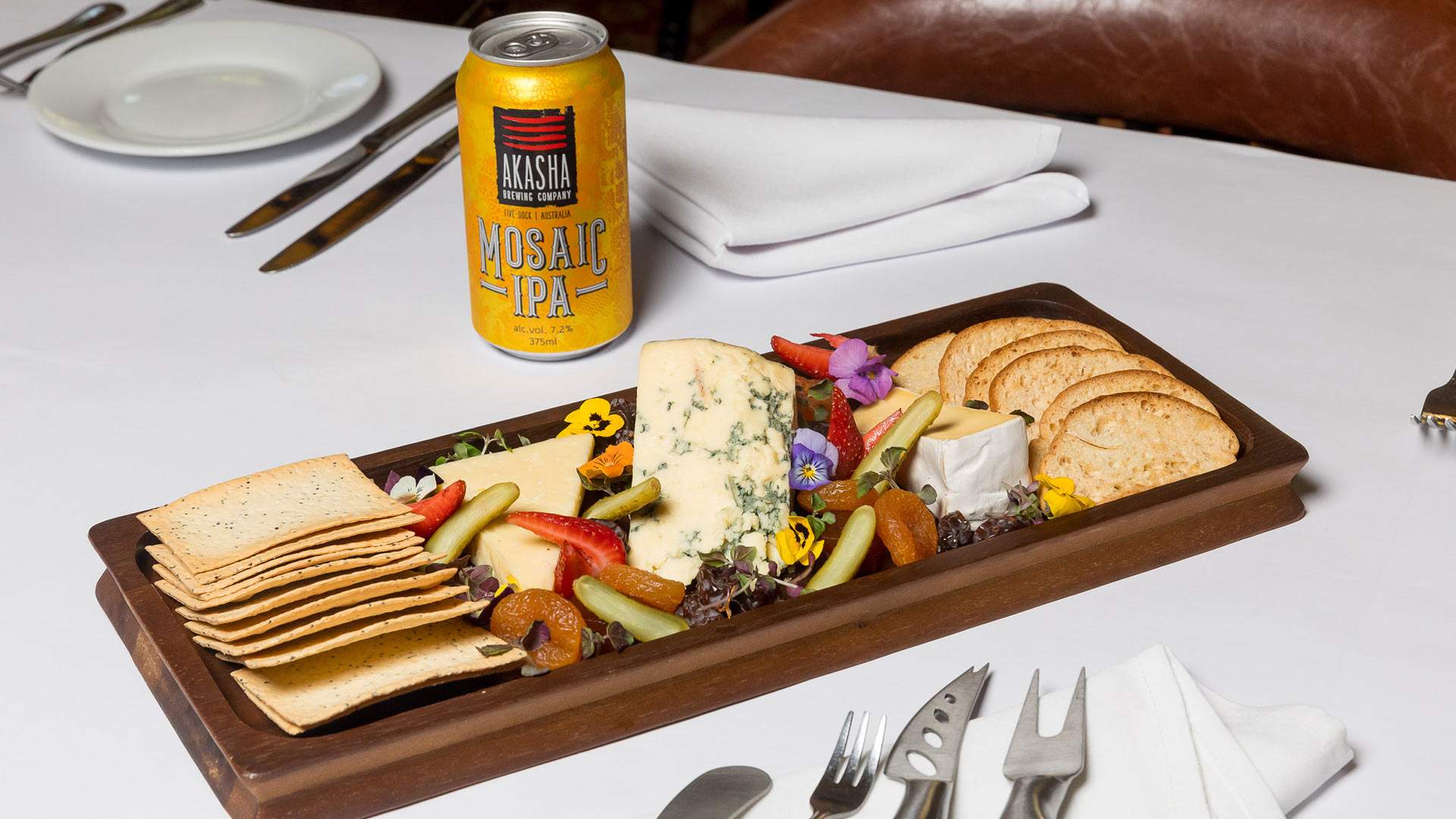 CHEESE WITH AKASHA'S MOSAIC IPA
In days gone by, the humble cheese plate was always that conspicuous option on the dessert menu, nestled between flourless chocolate cake and the creme brulée. But these days, it's not uncommon for folk to embark on a multi-day pilgrimage for a well-crafted cheese board. If you've got a hankering for a dessert of the savoury kind, the cheese plate ($22) at The Rag is particularly handsome, consisting of an ample selection of locally and internationally sourced numbers which pair perfectly with an Akasha Mosaic IPA.
Make your next pub feed one from the new Rag and Famish menu. And don't forget to pair it with a local brew.
Concrete Playground Trips
Book unique getaways and adventures dreamed up by our editors