FOOD & DRINK
Five Ways to Indulge This Long Weekend That Don't Involve Any Easter Egg Hunts
Instead, we've done the hunting for you.
Five Ways to Indulge This Long Weekend That Don't Involve Any Easter Egg Hunts
Instead, we've done the hunting for you.
---
in partnership with

As a kid, the Easter long weekend was loaded with chocolate, backyard Easter egg hunts, too many hot-crossed buns and even more chocolate. We miss it too — so much so that we've hunted around town for ways to stuff our faces with copious amounts of chocolate but still maintain a somewhat adult air. From an Italian feast at Balla to decadent cocktails and desserts at Sokyo and Black Bar and Grill, we've got your indulgent Easter long weekend sorted — especially if you'll be anywhere near Pyrmont. Go ahead and treat yo'self.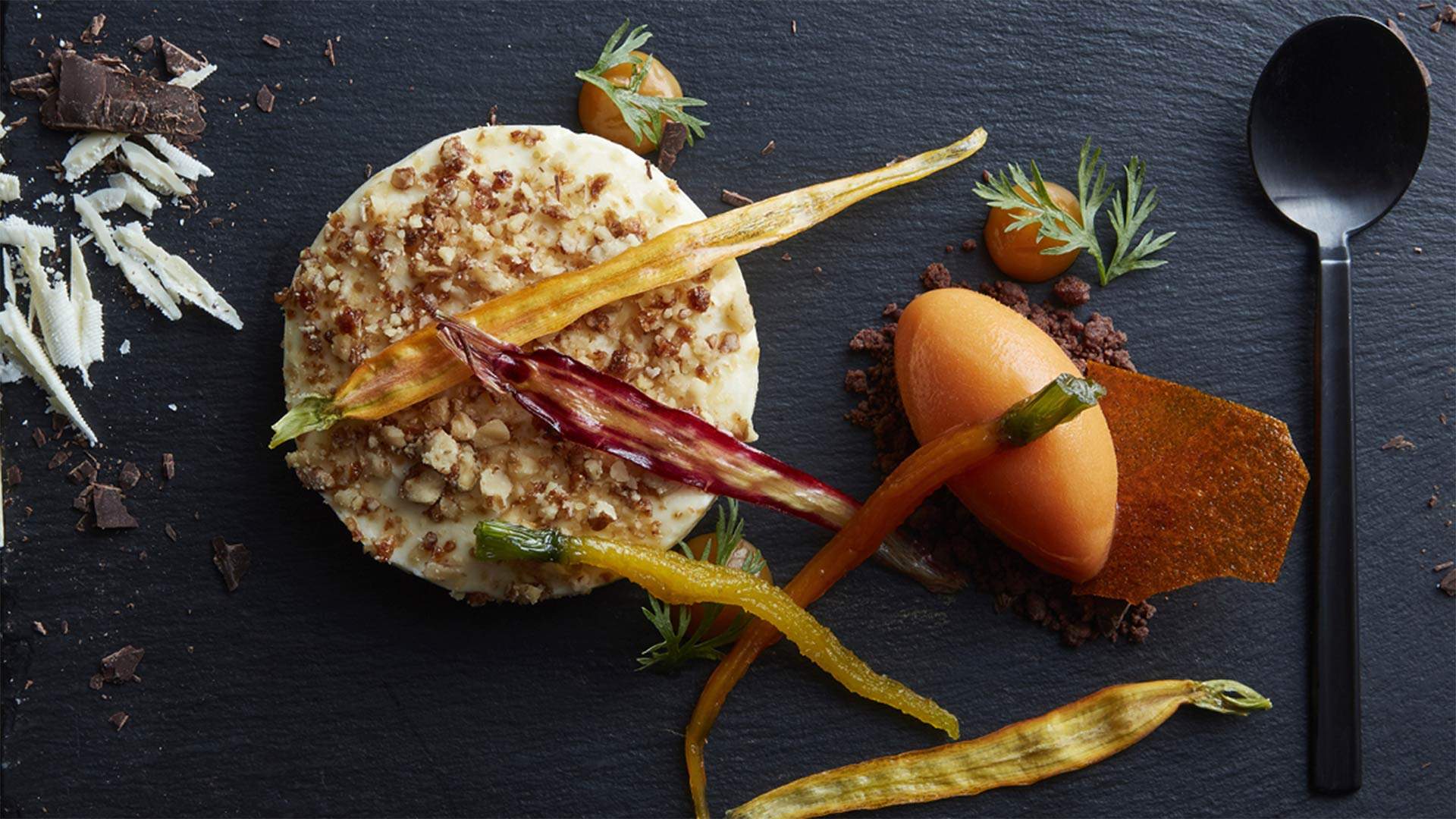 CHOCOLATE-INSPIRED COCKTAILS AND WHITE CHOCOLATE CHEESECAKE
Sokyo has some special treats for the Easter-loving adult this long weekend. Start with the 'faux' cocktail, but don't worry, this is no mocktail. The faux part comes from swapping out the expected chocolate, and instead creating a concoction inspired by chocolate with rum, creme de cassis, yellow chartreuse and egg. The frothy drink is then topped with grated nutmeg. If you're left with a chocolate-shaped hole in your heart, though, you can always pair the cocktail with the white chocolate cheesecake on offer. It uses Callebaut Belgian chocolate and is accompanied by the unexpected mix of apricot and carrot sorbet.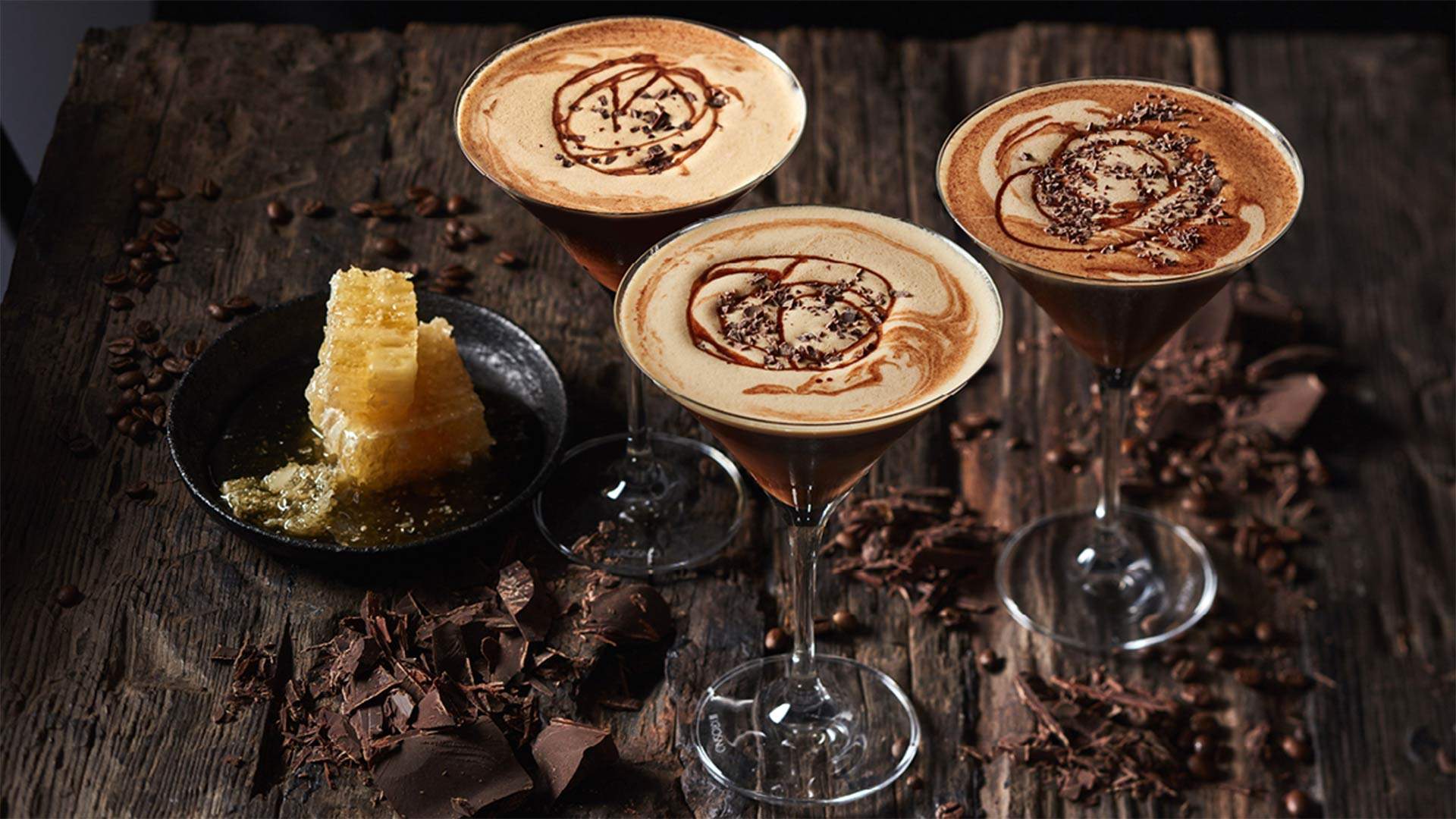 INDULGENT EASTER COCKTAILS
Easter as a kid centres around chocolate, and sure, Easter as an adult can centre around the choc, but we also get the bonus of adding booze. This long weekend, restaurants like Balla and Black Bar and Grill have you covered — whether you're in it for the chocolate, the booze or both. At Balla, they're offering a chocolate martini with an Italian twist, mixing premium Amedei Tuscan chocolate with Campari and Patron and topping it off with espresso and honeycomb. At Black Bar and Grill, the Poire Belle cocktail is a twist on the traditional 'flip' (frothy) cocktail — it combines pear liquor and Cubaney Gran Anejo with almond dust and cream. The glass is then decadently rimmed with melted chocolate and slivered almonds.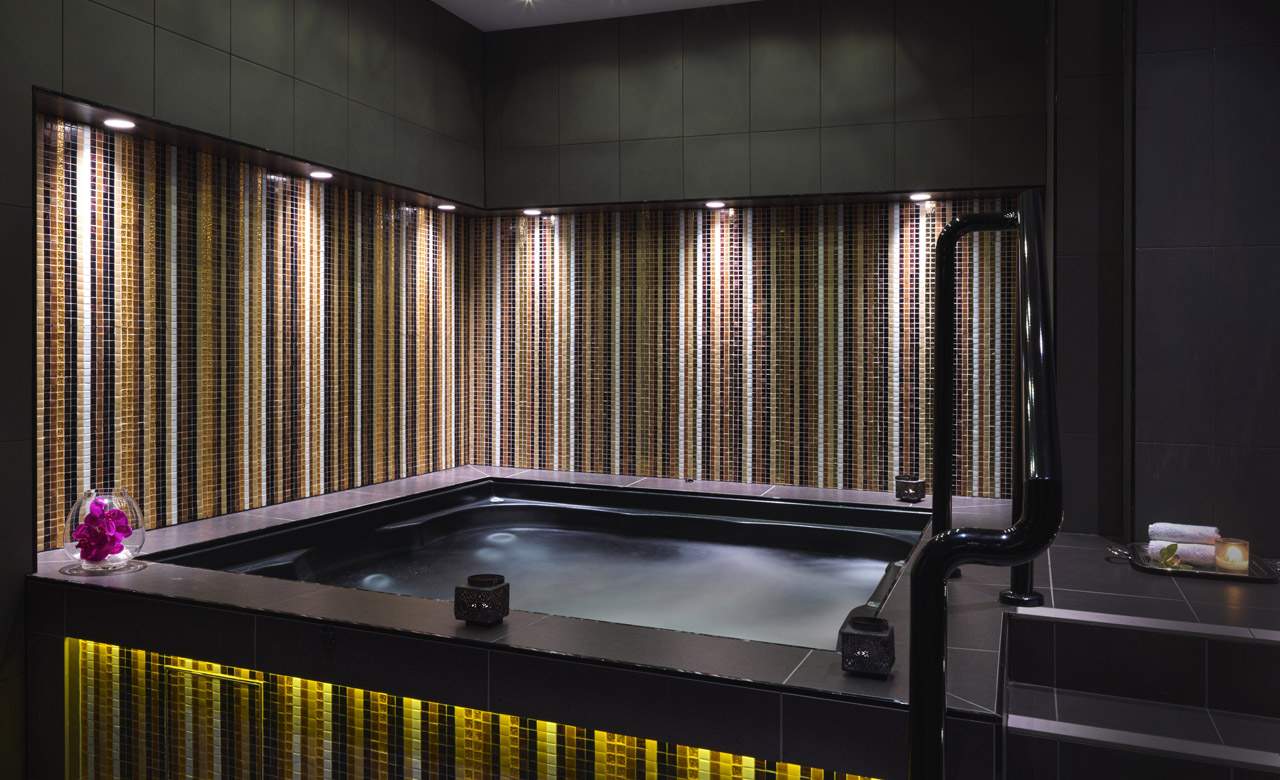 TOTAL RELAXATION
Chocolate's not the only way to pamper yourself this Easter. If you fancy taking some time out from the long weekend grind and Easter egg gorging, book in for maximum relaxation courtesy of The Darling's Autumn Indulgence spa package. Each luxurious, 90-minute session will have you quickly escaping reality, as you're treated to a body exfoliation and wrap, plus a downright heavenly back, shoulder and scalp massage. You'll leave feeling light as a cloud and with a complimentary ESPA gift to continue the pampering at home.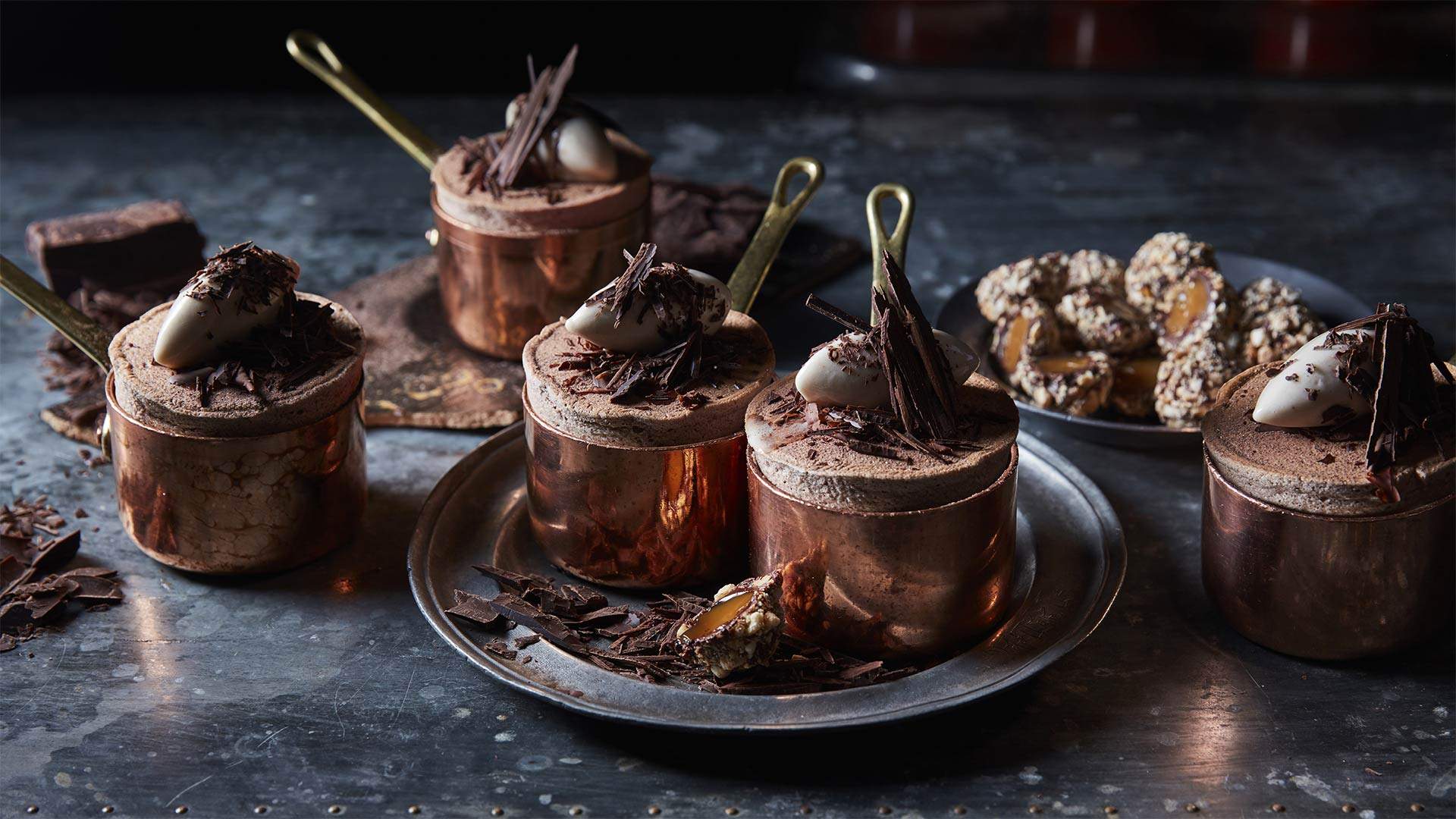 GROWN-UP EASTER TREATS
Maybe your palate has evolved from eating bunny-shaped chocolates — which is beyond us — but that doesn't mean you have to forgo all Easter sweets. There are plenty of grown-up versions out there, like Balla's twist on the classic Italian dessert, Zuppa Inglese — decadent layers of Amedei chocolate custard and sponge cake, all topped with chopped dark chocolate and oozing with chocolate drizzle. Black Bar and Grill has something to tempt your sweet tooth, too, with their chocolate truffle soufflé that's perfect for sharing. The soufflé is made with premium Valrhona chocolate and is paired with a roasted banana sorbet. Head in to either restaurant from March 30 through April 2 to nab a taste.

AN ITALIAN EASTER FEAST
Just because you're 'grown-up', doesn't mean you can't chase that chocolaty sugar high during the Easter long weekend — in fact, you don't even have to hear from mum telling you to cool it with the Easter treats. From March 30 to April 2 at Balla, you'll be able to indulge in a four-course Italian Easter feast. Designed by executive chef Gabriele Taddeucci, the menu is $85 per person and designed to share, consisting of antipasti, mains and dessert. Think charcuterie with house-pickled veggies, burrata with marinated mushrooms or eggplant calamari to start, then mains like lasagna, veal ragu or lamb roast with juniper berry jus. Finish off with a traditional mascarpone dome-shaped cake, filled with ricotta cheese and chocolate chips.

Indulge this Easter long weekend at The Star, whether that be by way of chocolate, dessert cocktails or an Italian feast. Find out more here.
Published on March 29, 2018 by Marissa Ciampi