Four Geelong Foodie Experiences Worth a Road Trip
Hit the road for brewery tastings, cake rooms and some of the best fried chicken you'll ever taste.
As far as Victorian cities go, Melbourne's long held the food capital crown with its laneway bars, innovative cafes and Chef's Table-starring suburban restaurants alike consistently offering up some of the best coffee, cocktails and chow this side of the equator. But now, the culinary throne is being strongly contested by in recent years by a wildcard entrant: Geelong.
We've said it before and we'll say it again: Geelong is the place to go for unique, high quality grub. Some of the best chefs, brewers and baristas in Australia are joining the ranks of the Geelong foodie community, not only for the fresh produce (and cheaper rent), but because of the underlying, undeniable buzz about the place. Chomp your way through this handy guide to some of the tastiest destinations in Australia's newest foodie hub of Geelong.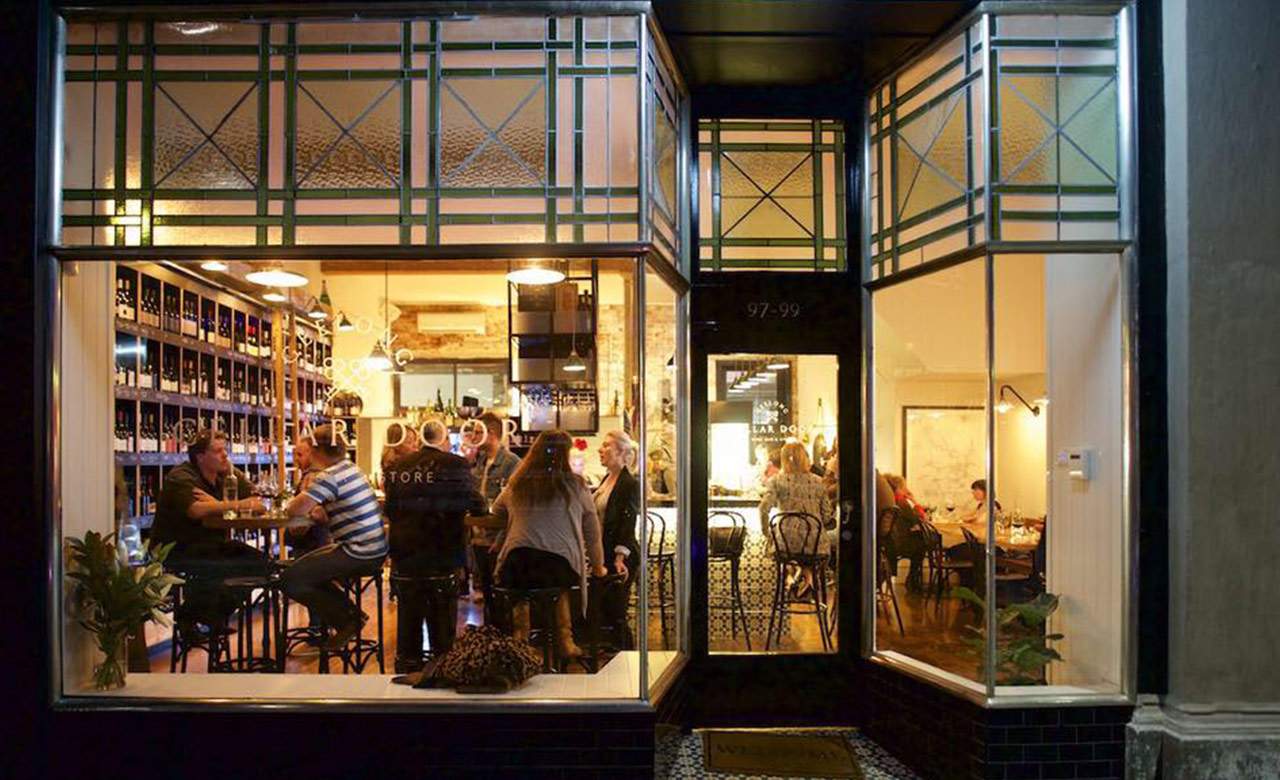 Sitting pretty on Little Malop Street, Geelong Cellar Door is relatively new in town (they only opened couple of months ago) but this slick little bar has already amassed a loyal following. And it's no wonder — the place is a g-darn delight. The interior is warmly-lit, intimate and cosy, with a working fireplace, plenty of seating and an impressive catalogue of wine showcasing the region's talented wineries and breweries.
Their vast wine selection lines the walls like the booziest library in the world, for all tastes and budgets. You can choose to drink by the glass or buy from their retail list and pay a reasonable corkage. Feeling peckish? Vino is served alongside a tight menu of charcuterie boards piled with fresh fruit, creamy cheeses and quality deli meats. Sit yourself at the bar with your new favourite varietal and a cheeky cheese plate — they say the 'Le Grande' platter is for sharing, but we'll happily miss the memo.
97-99 Little Malop Street, Geelong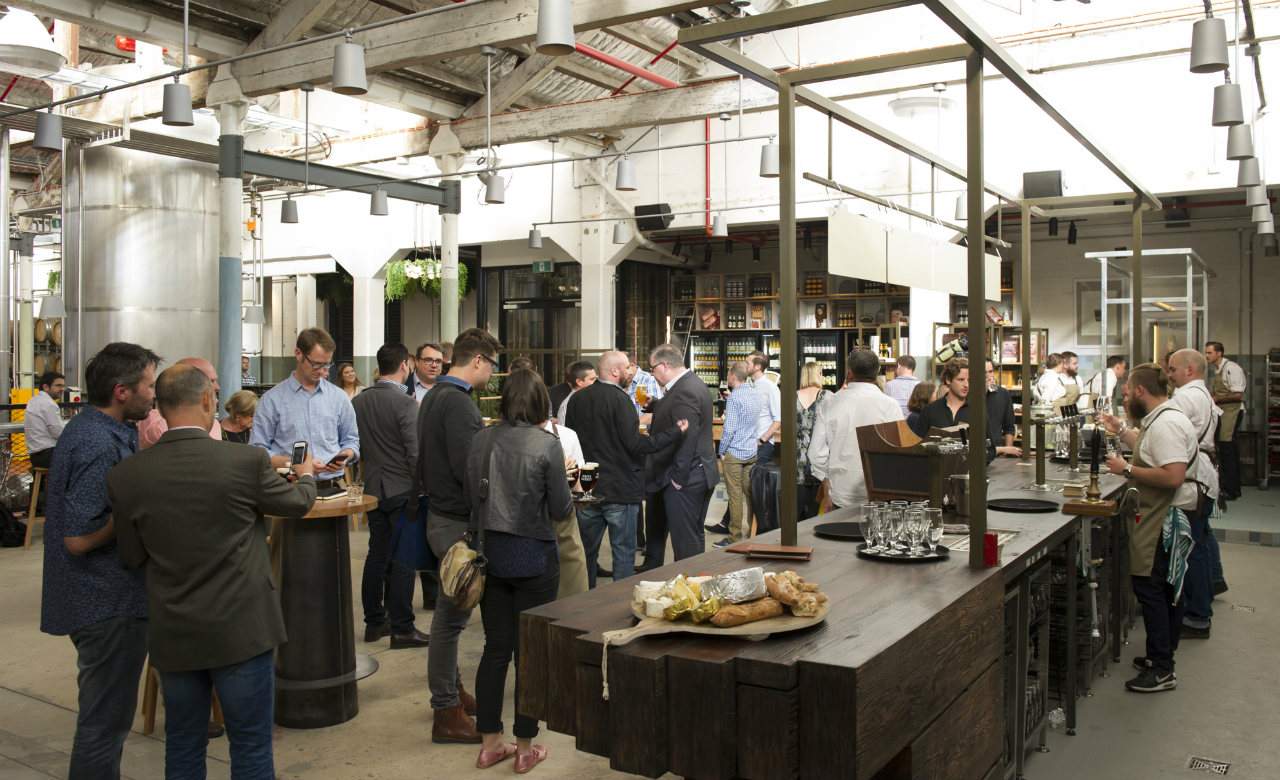 The holy source of one of our favourite breweries, White Rabbit, lives in Geelong and you'd be a fool to miss it while you're in town. While the crew originally set up shop in Healesville, they've since gravitated to Geelong, opening a highly impressive brewery and Barrel Hall — open to the public. As well as learning about the brewing process and sampling White Rabbit's Belgian-inspired ales fresh from the brewery, you can also enjoy a rich, seasonal menu perfectly paired with a complementary brews. Trust us, on a winter's day, there's nothing more hearty than a beef bourguignon ($19) matched with White Rabbit Dark Ale and followed up with a cheeky raspberry and choc tartlet ($3.5) by the brewery's crackling fire.
Because beer, meat and cheese are naturally delicious bedfellows, White Rabbit specialise in the humble, age old crowdpleaser, the Ploughman's Board. You can build your own plate with handpicked cheeses and meats from across Australia, served up in an Instagram-worthy heap with baguettes, waters, condiments and pickled vegetables. Want to take something home? Visit the on-site providore, stocked with local delights (and, of course, ale).
221 Swanston Street, South Geelong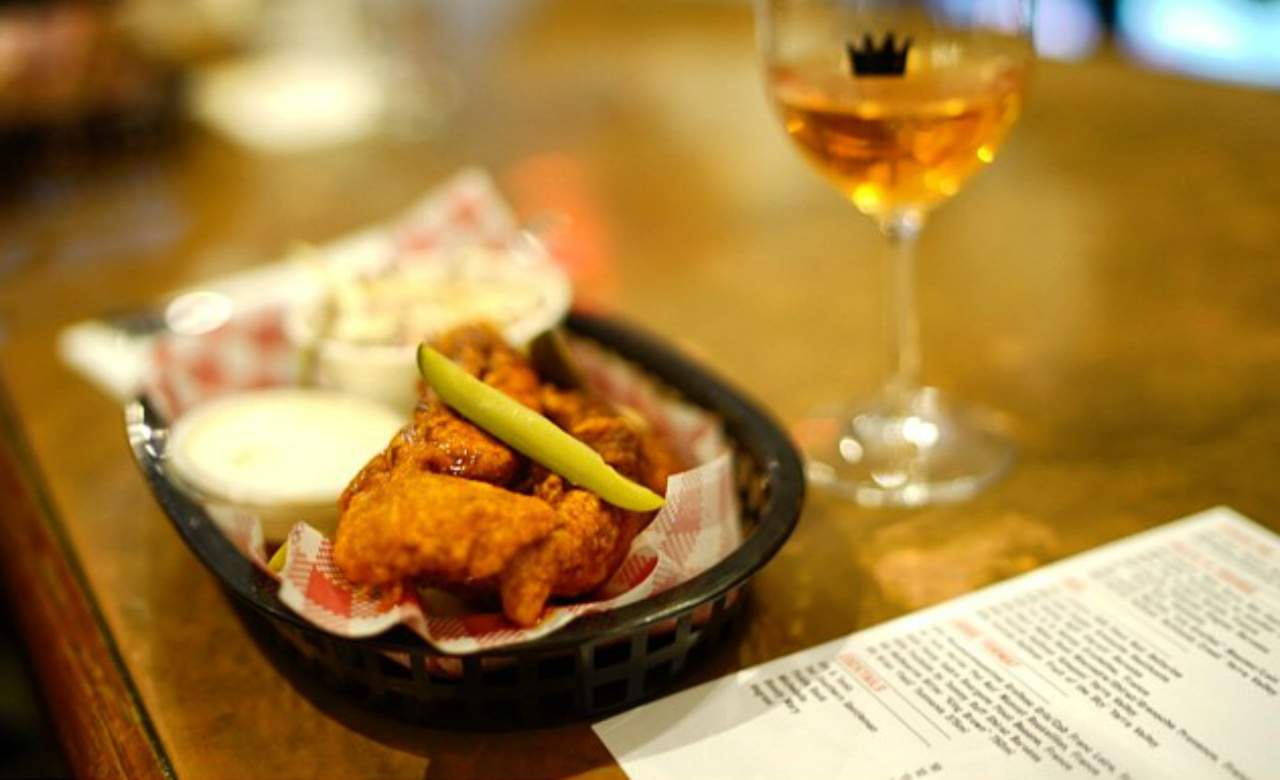 When you settle into a cosy table at the Hot Chicken Project on Little Malop Street, prepare to stay a while. Not only will you enjoy the best fried chicken of your life (more on that in a minute) but the venue has a great atmosphere on a Saturday night — in fact it's one of the best spots in town.
But on to the food. The project belongs to Aaron Turner, the legend who conceptualised Melbourne's Belle's Hot Chicken, and his cooking technique comes from the motherland of fried chicken: the deep American south. Choose between crispy chicken skin (covered in spice and drizzled in honey), spicy chicken tenders, crunchy wings, creamy 'slaw, shoestring fries covered in juicy pickles, flavoursome turnip greens, all dunked in blue cheese or ranch sauce. Or, heck, don't choose and try it all — you won't regret it.
As seen with BHC and the sadly now-closed Bar Clarine, this chicken comes paired with wine. The fruity, experimental wine list is designed to pair beautifully with the salty crunch of the fried mains, so don't overthink it (although you can never go wrong with a glass by Domaine Lucci).
84A Little Malop Street, Geelong
There's something oddly comforting about a place that only makes one thing — they know what they're doing and you know you're in for a good time. Armageddon Cake (only a convenient hop, skip and jump away from the Hot Chicken Project) specialises in cake — the kind of warm, gooey, rich cakes that taste homemade because they bloody well were.
Hefty cake slices (reminiscent of Bruce Bogtrotter's punishment serving) are served up with cream and your choice of raspberry sauce, butterscotch sauce, lemon curd or chocolate ganache (or a little bit of each). The interior is cosy, eclectically decorated and the perfect spot to decompress after a solid weekend of feasting. Enjoy.
Top image: White Rabbit.
Introducing Concrete Playground Trips
Book unique getaways and adventures dreamed up by our editors